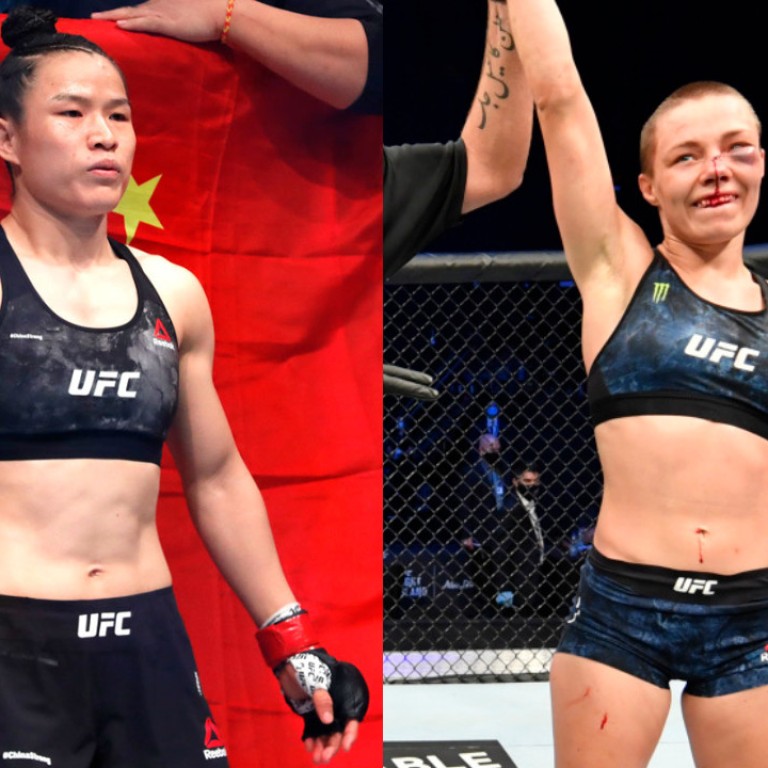 UFC 261: Rose Namajunas says 'better dead than red' ahead of title fight vs China's Zhang Weili
'I don't think it's any coincidence that Weili is red, that's what she represents,' says former strawweight champ Namajunas
'It's nothing personal against her, but that's a huge motivating factor of why I fight. I fight for freedom ... I've got Lithuanian blood and the American dream'
Rose Namajunas has stoked her rivalry with Zhang Weili ahead of their UFC 261 title fight, saying "better dead than red".
The words invoked a popular Cold War slogan in the US, which claimed the prospect of nuclear war with the USSR was preferable to that of a communist society.
Lithuanian-American Namajunas (10-4) challenges Zhang (21-1) on April 24 in Jacksonville, Florida, and the build-up has been mostly friendly between the two Sucker Punch Entertainment stablemates – Zhang even said
she wants to "bond" with the former champ
after she beats her.
"You know the animosity and things like that, those can be very motivating factors in short moments," the 28-year-old Namajunas said in an interview with Lithuanian national public broadcaster LRT this week.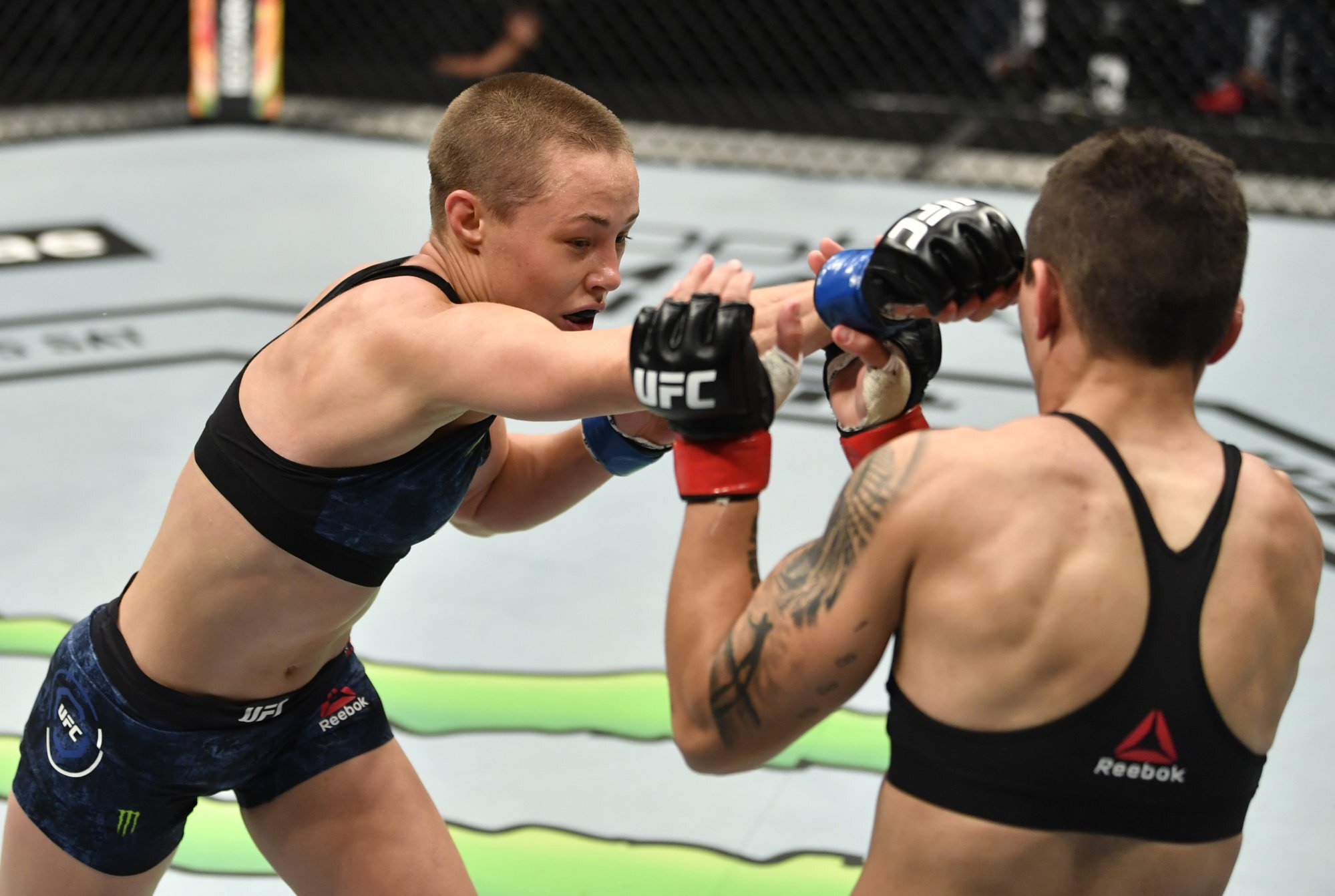 "But in all actuality going into the fights [vs Joanna Jedrzejczyk and Jessica Andrade], maybe there was certain rivalries and things like that but I always kept myself in control, I never really hated the person.
"And I don't hate Weili or anything like that. There's nothing ... you know ... but I do feel as though I have a lot to fight for in this fight and what she represents.
"I was just kinda reminding myself of all my background and everywhere I come from and my family and everything like that.
"And I kind wanted to educate my training partner Chico Camus of the Lithuanian struggle and just the history of it all. So we watched The Other Dream Team just to get an overall sentiment of what we fight for."
The 2012 documentary chronicles the Lithuanian national basketball team's journey to the bronze medal at the 1992 Summer Olympics in Barcelona, as well as the broader historical context of the fall of the Soviet Union, which allowed Lithuania to reestablish its independence.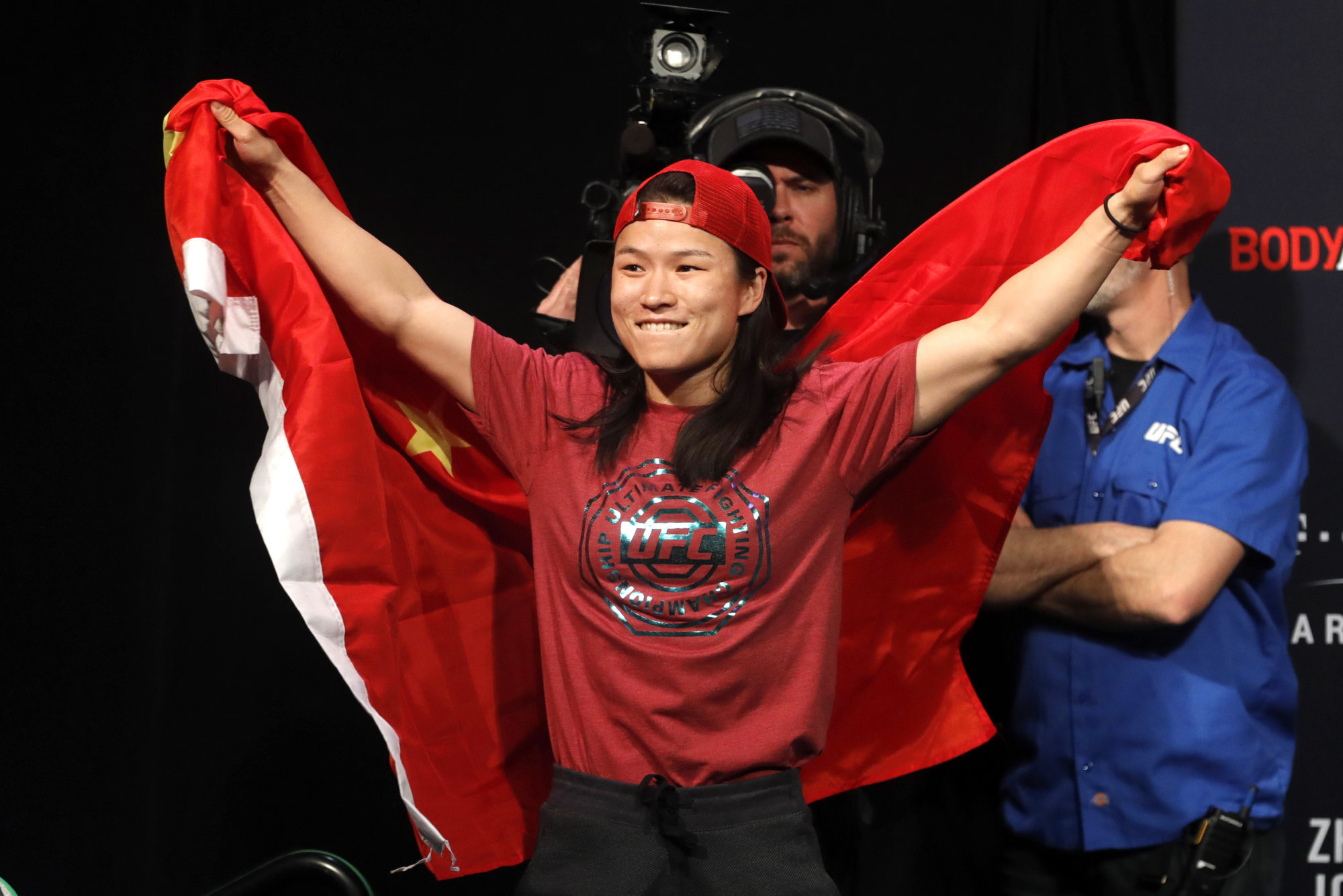 "And so just after watching that it was just a huge reminder of it's better dead than red," former champ Namajunas added.
"I don't think it's any coincidence that Weili is red, that's what she represents. It's nothing personal against her, but that's a huge motivating factor of why I fight.
"I fight for freedom and I've got the Christ consciousness, I've got Lithuanian blood and I've got the American dream, and all those things I'm taking into this fight."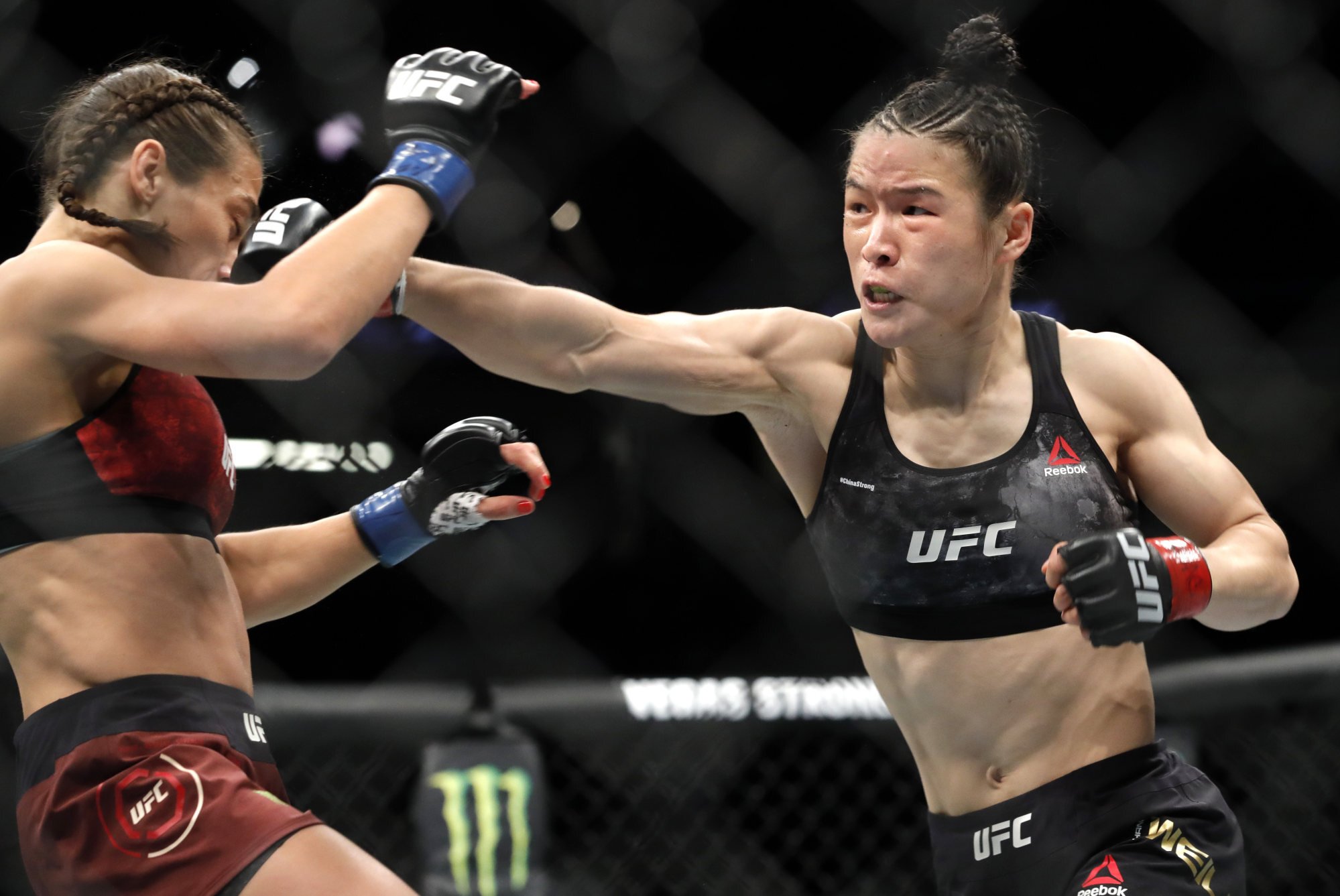 Zhang became China's first UFC champion with a 42-second TKO victory over Andrade on August 31, 2019 in Shenzhen.