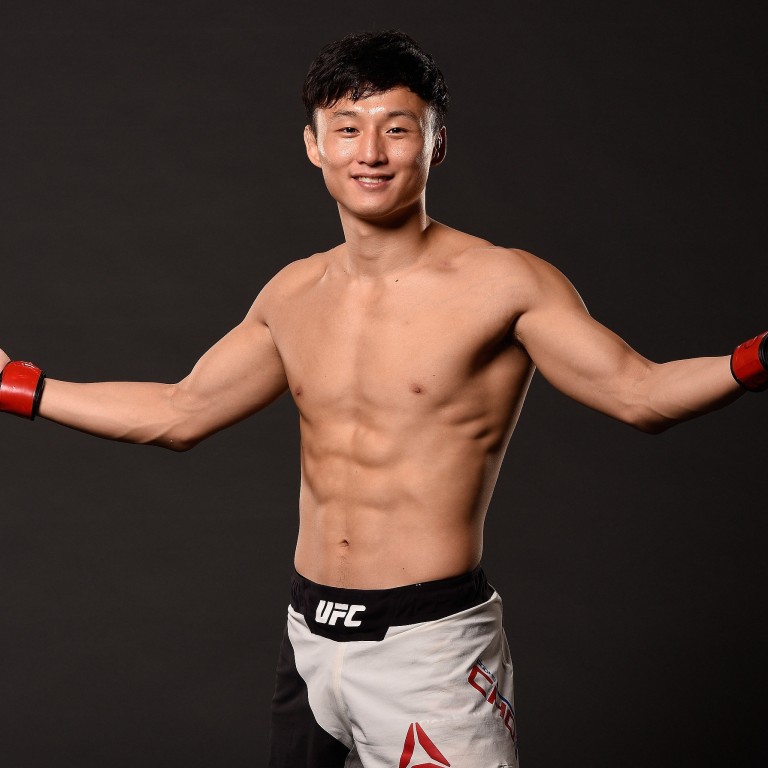 UFC's 'Korean Superboy' hell-bent on a resurgence after four years of trials and tribulations
Choi Doo-ho reveals he considered retiring following TKO by Charles Jourdain in December 2019
With injuries and mandatory military service behind him, Choi vows to claw his way into featherweight rankings, starting with UFC return against Danny Chavez
Choi Doo-ho has promised a resurgence after four years of trials and tribulations – and plans to go all the way to the top of the featherweight division.
"The Korean Superboy" (14-4) – one of South Korea's most exciting fighters – will make his long-awaited return to the UFC Octagon on July 31 in Las Vegas against Danny Chavez (11-4) in a clash that is likely to produce fireworks. 
"My opponent is an explosive striker so I think there'll be another explosive fight," Choi told SCMP MMA. "But I'm gonna be out there to prove I'm a better striker.
"I don't know if this will be a perfect match-up for me for my comeback fight, but what I do know is this will be entertaining because it's a striker versus striker match-up. So we'll be fighting toe-to-toe. This fight will live up to the expectations of the fans, for sure."
The 30-year-old Daegu native began his UFC journey in 2014 and skyrocketed into the rankings after three straight first-round finishes. But he has since lost his last three outings, while combating injuries and doing mandatory military service. 
Choi even contemplated walking away from the sport after his last outing against Charles Jourdain at UFC Busan in late 2019. He entered that contest without a training camp because of a serious knee injury, and suffered a broken arm during one of the early exchanges, with "Air" Jourdain taking a second-round stoppage. 
"After the fight it was a mixture of emotions," Choi said. "If I lost that fight because of my skills, because my opponent was better than me, I wouldn't have felt that way. But I knew I lost because of my injury during the fight and that really made me depressed. 
"I was thinking I should quit, if I should just retire. But I just wanted some time to think about it and recover first. And until now, I believe if I didn't have that injury I would've won. It was my fight. This is my second chance to prove that."
Battling back from knee surgery, a broken arm and even some eye issues has not been an easy task for the Team MAD staple, but he's focused on putting it all behind him. 
"I do believe I'm still up there skill-wise," Choi said. "I don't believe those guys at the top 15 are way better than me. I think I'm at that level. As long as I train hard and keep myself healthy, I'll be up there again.
"Compared to when I had my three-fight winning streak, I feel way stronger, way better. I improved so much. I believe this will be a new Doo Ho Choi. I'm ready to show a new, improved 'Korean Superboy'. And I hope the fans support me."
Choi has made some adjustments in the last year but when he steps back into the cageat the UFC's Apex facility against Chavez, violence will be on his mind – and that's something that will never change.
"I can envision myself pressuring him, constantly pressuring him," Choi said. "Once he comes in, I'm gonna hit him with that counter. If I don't knock him out, I'm just going to keep doing that and hurt him."