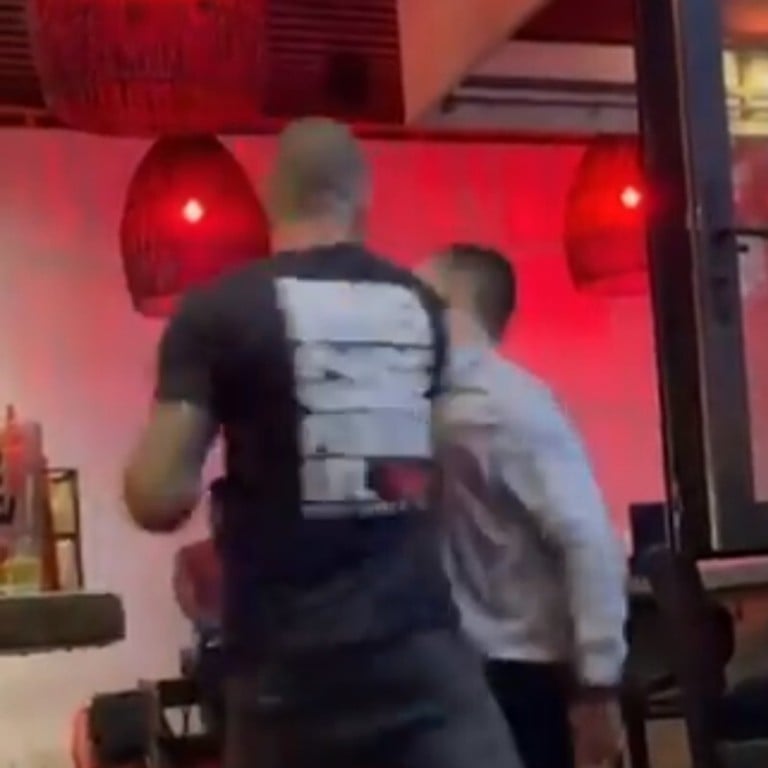 Former Glory, Bellator fighter Joe Schilling knocks out bar patron, cites self-defence – 'I was scared for my life'
Video of Schilling knocking a man out cold at a bar with two punches goes viral on social media
American describes incident as a 'life-threatening experience' and claims the man made a racist comment to a member of the bar staff
Former Glory kick-boxer and Bellator fighter Joe Schilling has claimed he acted in "self-defence" after a video of him knocking out a bar patron went viral on Monday.
The video shows Schilling – who has been training at the Sanford MMA gym in Florida this month – knocking a man out cold with two punches at an establishment, but it is not known where or when the incident took place, nor if the police became involved.
The 37-year-old American "Stitch 'em Up" (4-6 in MMA) – who was wearing a T-shirt saying "ring, cage, parking lot" – was bumped into by the man, who had been dancing by the bar. Schilling turned around, before the man moved towards him, and Schilling quickly punched him, sending him crashing to the floor.
"Self defence is apparently not what this country is about any more," Schilling wrote in an Instagram post along with the video of the incident, which was later removed by Instagram.
"Don't trip I got the video love you guys thanks for the concern and support during my life threatening experience. Big shout out to @theyardmuaythai for preparing me for this life threatening situation."
Schilling added the hashtag #f***racists to his caption, before further explaining his side of the incident in another post on his Instagram story.
"Little context … this guy's rapping like an idiot. The busboy who happens to be black walks by and this idiot bumps into him and screams out, 'Me and broke [expletive] we don't get along'," Schilling wrote. "The busboy was seriously offended but doesn't want to lose his job. As the night goes on this clown starts looking at me and rapping whatever song is being played while making eye contact with me. I'm like what's wrong with this idiot.
"I go outside to smoke and as I'm walking back in he bumps into me. I put my hand out to catch him, he immediately says I'm sorry you can see me nod my head like cool. Then he realises it's me the guy he's been rapping at all night and yells 'HEY'.
"I turned around and he flexes on me … bad decisions are made everyday. I went back and sat down to finish my drink and pay my bill. Two servers, the bus boy and DJ came up to thank me. As you can see from this video when he flexed on me I was scared for my life and simply defending myself against the evil in this world."
Schilling later added two posts to his Instagram story of screenshots of purported Instagram direct message conversations with other people thanking him for knocking the man out, though it is not clear if they are genuine.
"Thank you for giving closure to my girl and most likely to so many women!" read one message. "You are the karma that literally came to knock him out … He was physically abusive to her. And he is just absolutely horrible to other women. He's a mess and I wasn't shocked when I saw this video. He provokes other people at the bars."
"The guy you knocked out is my ex," read the other message. "He used to physically abuse me on a regular basis. Thank you for sticking up for that busboy and the closure you just gave me. I've been waiting eight years for karma to hit him straight in the face."