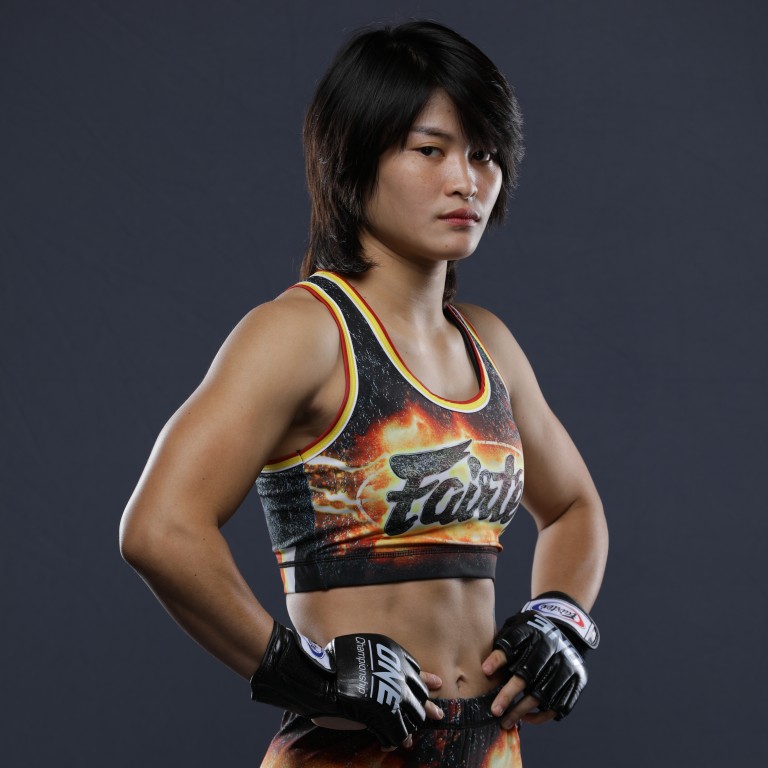 ONE Championship: Stamp Fairtex promises to show 'killer instinct' in Alyona Rassohyna grand prix rematch
Former Muay Thai and kick-boxing champ promises she has 'something to show everyone' in first round of atomweight MMA tournament
Ukraine's Rassohyna expects Stamp will be 'very careful' this time after dramatic submission loss in February
Seven months may have gone by, but Stamp Fairtex has not changed her mind.
"I still insist in the last fight I didn't tap," she told a ONE Championship media day of her dramatic defeat by Alyona Rassohyna in February. "But I'm cool that the referee saw it was a tap, so I just respect his decision."
The 23-year-old Thai (5-1) arguably dominated Rassohyna (13-4) for nearly all of five rounds before the 31-year-old grappling specialist caught her in a guillotine at the death. The referee stepped in with seven seconds to go, after Stamp appeared to give up.
The pair will finally rematch in the quarter-finals of the Asian promotion's atomweight grand prix on Friday night's all-female Empower card at the Singapore Indoor Stadium. And one thing that has changed is former ONE Muay Thai and kick-boxing champ Stamp's approach to the Ukrainian.
"My only thing in my mind is I will do whatever I have to do to leave the cage with my arm raised," Stamp said.
"My last experience taught me I have to take a chance to finish the fight right away when there is an opportunity. In this fight I plan to do more striking rather than the ground game.
"I will not say my game plan in front of Alyona, but I know I can win over her," she added. "I'm just focused on coming into the fight in amazing shape. I'm ready to go. I've got something to show everyone, and that is my killer instinct."
Rassohyna was listening in during Tuesday's live face-off interview, and seemed unfazed by her opponent's confidence.
"I think she will be very careful this time after learning from the last fight," Rassohyna said. "But I have something that I have prepared, so you guys will see."
The numerous delays that have beset the grand prix – which was first announced last October when atomweight champion Angela Lee revealed she was pregnant – have been a blessing in disguise for Stamp.
"Of course, my skills are 100 per cent levelled up for this fight," she said. "I had more time to prepare on my ground game. Even I tried to work on my striking, but I also improved on my grappling skills."
And after enduring a torrid 12-month stretch from February 2020, where she lost her both her titles and also tasted defeat in MMA for the first time, Stamp insisted she is more focused than ever.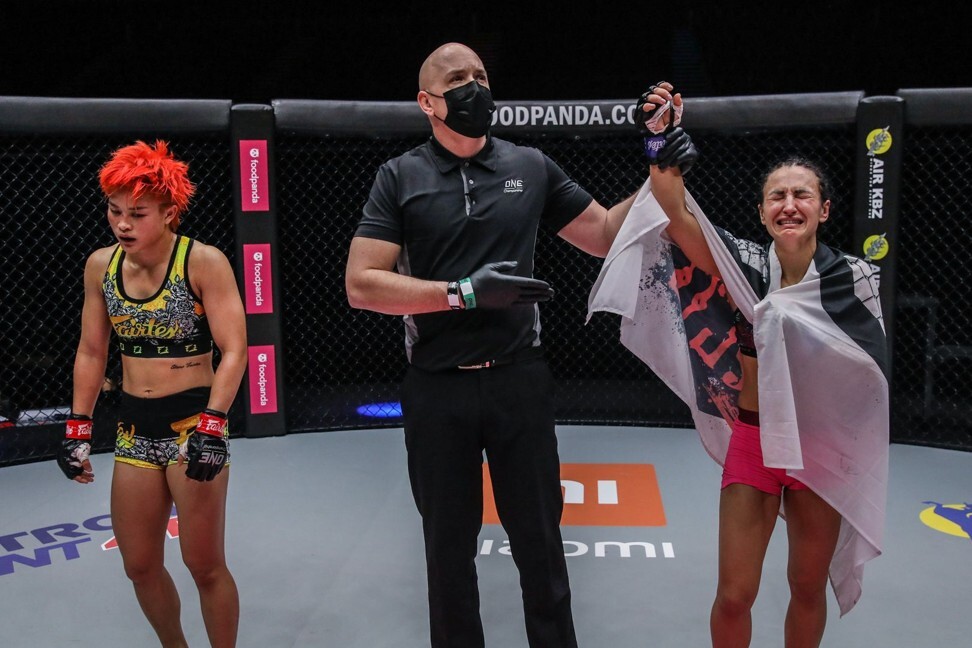 "It has given me a lot of motivation to come back to be a better fighter, and my goal is just to get a belt," she said. "In this fight, I am 100 per cent prepared both mentally and physically. I feel no pressure at all for the rematch.
"It's such an honour for me to be selected among the top eight female martial artists in this tournament and I'm happy to represent Thailand.
"This is something I can be proud of. It brings the best out in me. I'm happy to be part of this to improve my skills by facing a lot of the toughest women in the world."
This article appeared in the South China Morning Post print edition as: Stamp vows to show killer instinct in showdown