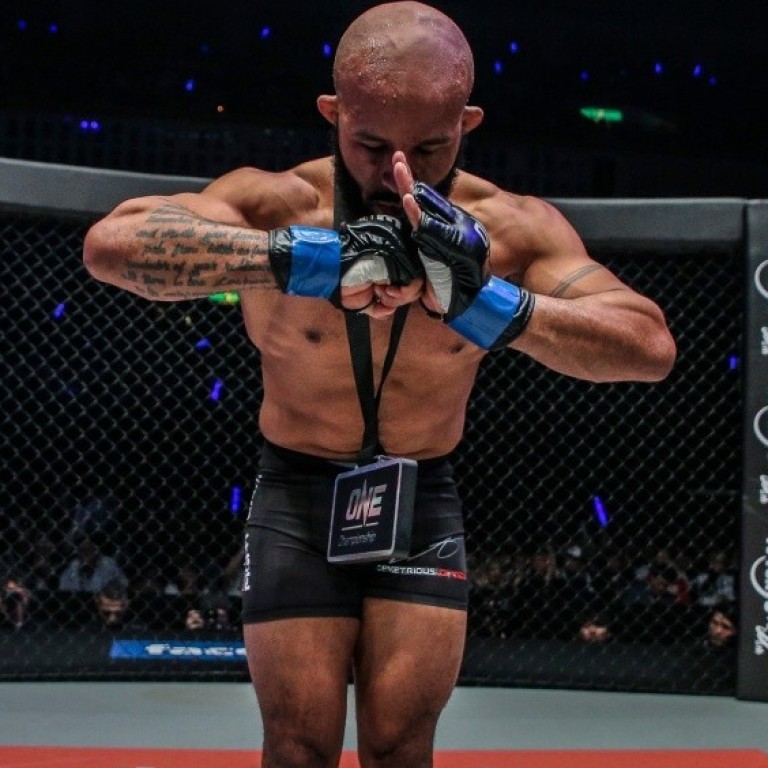 ONE Championship: Demetrious Johnson says he'd be 'stupid' to think Rodtang won't have takedown defence
'Rodtang has sweeps, he knows how to balance ... I'm sure he's gonna be just fine' Johnson says
MMA legend admits he has to 'survive enough in first round that I'm not too beat up to go and do my job' in special rules bout against Muay Thai icon
The consensus in the MMA world is that Demetrious Johnson will be able to take down Rodtang Jitmuangnon and finish him at will if he survives the first round of their ONE Championship special rules bout on December 5.
But the flyweight "GOAT" (greatest of all time) has insisted he would be a fool to dismiss Muay Thai icon Rodtang's chances once the ruleset switches to MMA in Singapore.
"He's gonna have some takedown defence," Johnson told the Post. "I would be stupid to think that from here to [the fight] or that in his whole entire career, he's never worked a lick of takedown defence.
"That's like me, if I was fighting Canelo Alvarez, yeah, I guarantee he hasn't worked an ounce of takedown defence, 1,000 per cent. No, but Rodtang, he has sweeps, he knows how to balance. I'm sure he's gonna be just fine. It's gonna be a good fight."
ONE chairman and CEO Chatri Sityodtong's announcement of the fight to Ariel Helwani on The MMA Hour last week has caused plenty of buzz, with fighters and fans weighing in on the unique match-up.
"It's awesome man," Johnson said. "I feel like that's what ONE wanted to do when they made the fight. This is kinda what I wanted to have, this reaction, when this fight got announced.
"I think every time an athlete fights you wanna have this type of buzz surrounding it. Granted this is mostly due to this being out of the box, out of the ordinary.
"It's something totally different that people aren't really used to, and they're probably shocked that I and he took a fight like this."
Johnson had expressed a desire to take a kick-boxing fight in the immediate aftermath of his second-round TKO by flyweight MMA champ Adriano Moraes in April – an offer ONE flyweight Muay Thai champ Rodtang was keen to take up.
But the 35-year-old American (30-4-1) quickly walked back that idea in an
interview with the Post in June
, saying "when you're stuck in a Singapore hotel room for 10 days, you start to think all kinds of crazy s***".
"They never offered me a kick-boxing fight," Johnson added this week. "Somebody asked me and said, 'Ah, I'll fight you in kick-boxing'. It's different when they offer you stuff. So when they offered it to me, I said 'yeah, let's make it happen'.
"I was in a hotel room chilling, thinking crazy s***. At home, it's weird, you gotta catch me at different times. I'm not always thinking about fighting. I am when I'm in the hotel room. But when they offered me the fight, I was literally on my couch, I looked at my wife and we said 'yeah, let's make it happen'. And I think it got the reaction we wanted."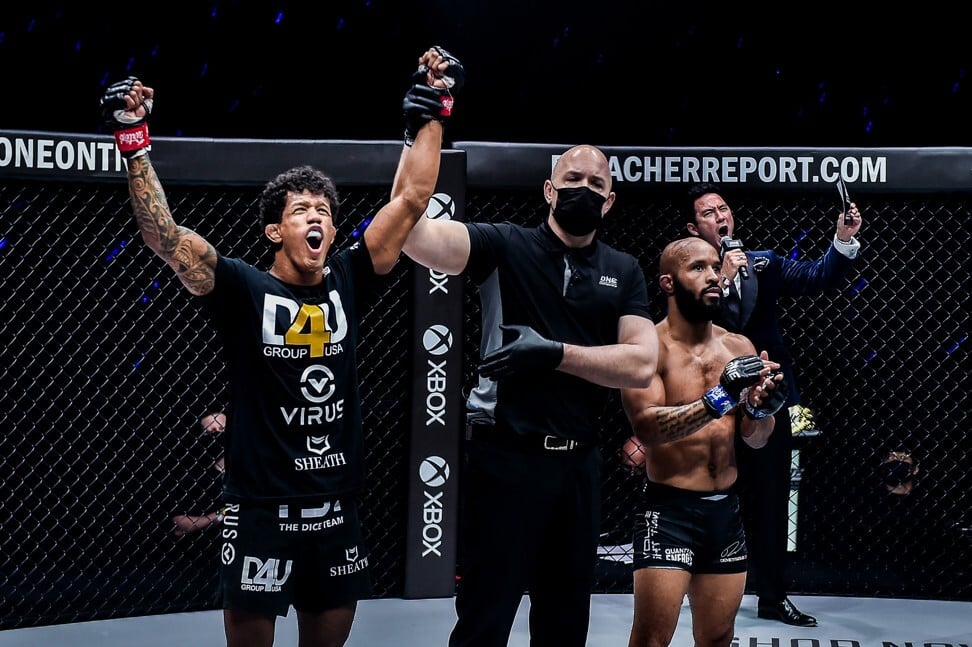 Johnson's teammate Bibiano Fernandes, the ONE bantamweight champion, and former ONE double champ Aung La N Sang have both predicted that Johnson can finish the fight quickly in the second round, if he makes it through three minutes of Muay Thai against "The Iron Man".
"It's just gonna be a tough fight," Johnson said. "I'm not the type of athlete that puts a lot of pressure on myself. But I know that's gonna be my round where I need to shine, because he's gonna shine in the first round. And like everybody says, I've gotta survive, right? And I gotta make sure I survive enough that I'm not f****** too beat up in the second round to be able to go and do my job.
"I'm just telling myself you just gotta go out there and fight, man. I'm gonna approach it like it's just another fight. The first and third round I cannot grapple, I can only do stand-up up. Second and fourth rounds, I can use all my tools and I gotta get after it."