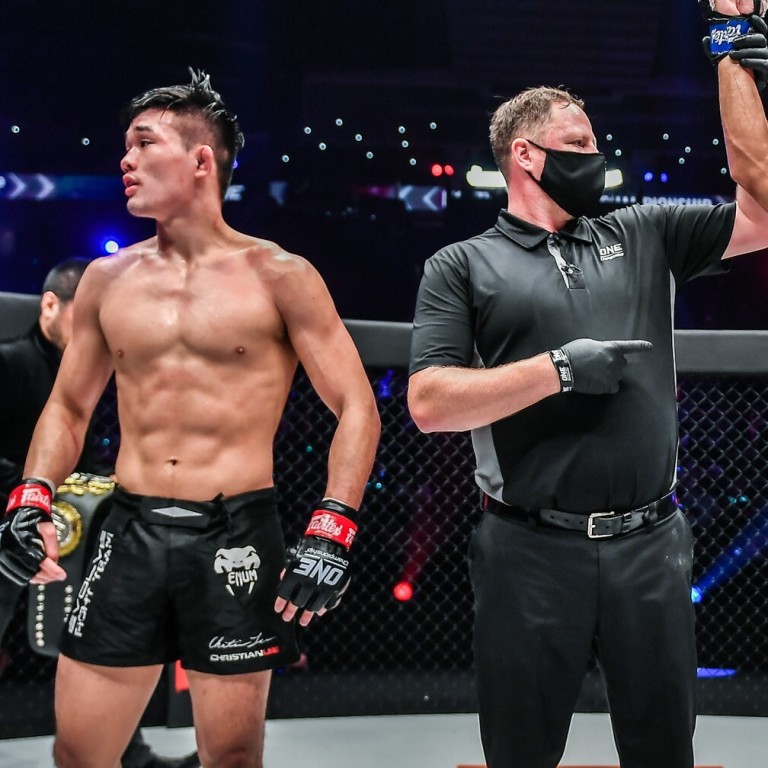 ONE Championship: Christian Lee says lightweight title loss to Ok Rae-yoon is 'BS', wants review
'The Warrior' calls for Asian promotion to overturn his shock unanimous decision defeat by South Korean
'This decision is not sitting well with me … if I had lost the fight, I would keep my mouth shut, but I didn't,' Lee says
Christian Lee has called for a review from ONE Championship after his shock unanimous decision defeat by Ok Rae-yoon in Friday night's Revolution main event.
"The Warrior" (15-4) surrendered his lightweight title to the South Korean (16-3) after a five-round war in Singapore, but was despondent and demanded the result be overturned by the Asian promotion's competition committee.
"Now listen," Lee said in a post-fight interview in the cage after his loss. "I have a lot of respect for Ok – he's a warrior, he's very tough.
"I won that fight. I have absolute respect for that fight. Let's bring it to the board. I want an instant rematch. That was bulls***. I believe in my skills, let's bring it to the board, make the decision. Overturn it. Let's get a rematch."
Lee later spoke to reporters on a virtual media scrum, and insisted that if there is a rematch he would be the champion, because the fight should be overturned, and that the bout should not count as a loss on his record.
"This decision is not sitting well with me," Lee said. "If I had lost the fight, I would keep my mouth shut, but I didn't. We look at the judging criteria.
"Number one, the most important thing is a near finish. I took my opponent down, had his back, had a rear-naked choke on him, came close to finishing him with multiple submissions. I dropped him, rocked him multiple times. In the fifth round he was out on his feet, he almost dropped to the mat. He didn't know where he was.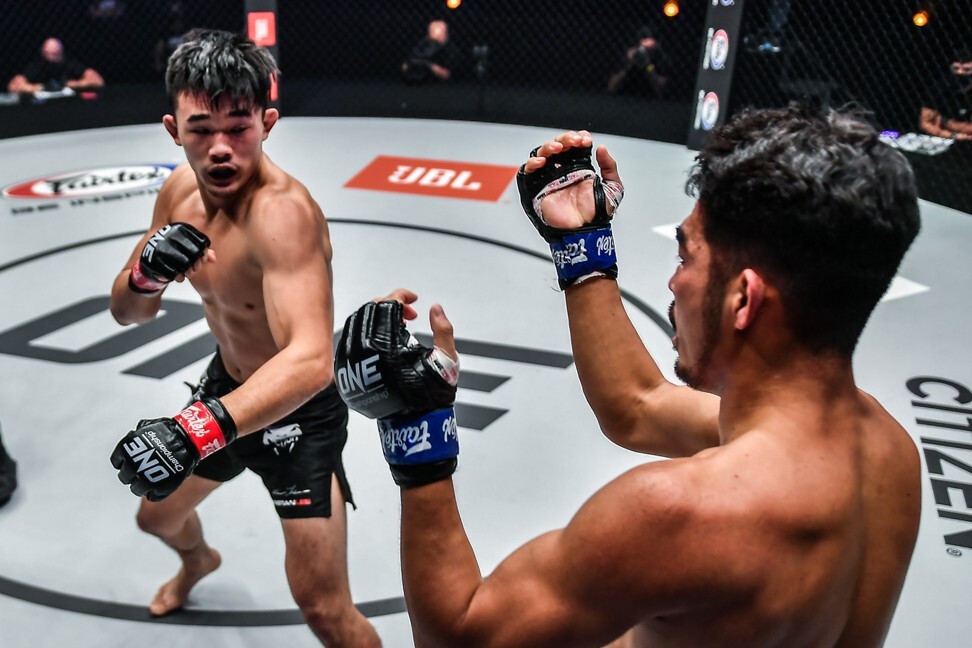 "Many of his shots the judges thought he landed, I blocked. The second most important thing is damage – look at our two faces, who landed more strikes? The next category, I took him down, controlled the pace of the fight. I hurt him, held him against the cage, out-struck him.
"My question to the judges and media and fans is how was this fight judged? I'm not one to complain, but as a champion, I'll stand firm on my decision. I didn't lose this fight. I'm still the champion. This decision needs to be overturned, plain and simple."
The 23-year-old Lee had been expected to successfully defend his title for a third time, after first-round finishes of Iuri Lapicus and Timofey Nastyukhin in the last 11 months.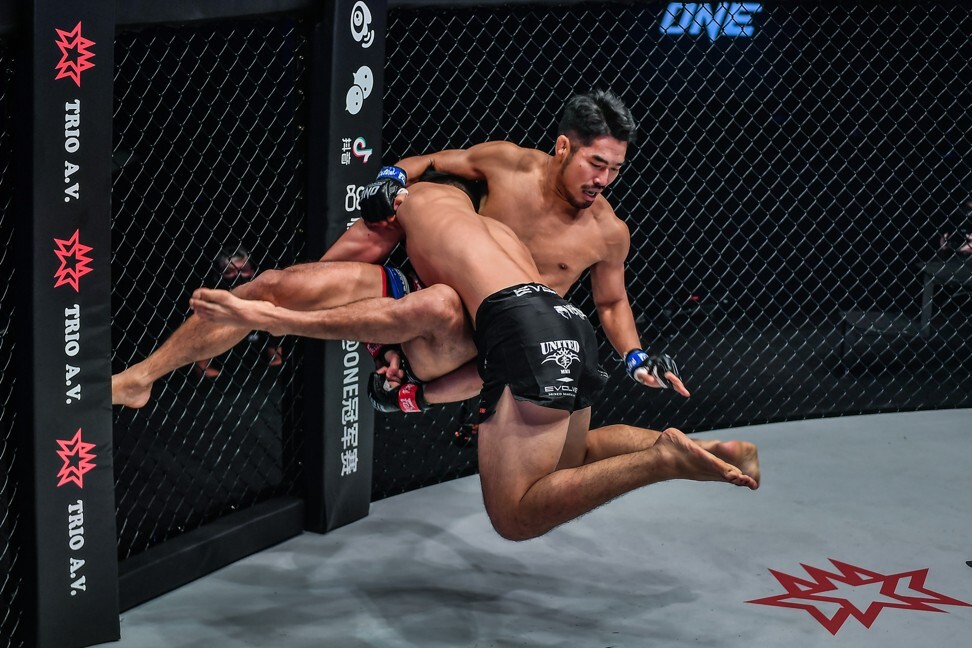 "I want to make this really clear," Lee added. "I have nothing against him. I'm p***** off with the decision. It's not his fault. He went in there, fought a good fight. He gave it his all. But look at the facts – he's not the champion.
"I talked with Chatri [Sityodtong, ONE chairman and CEO], he's fair with his decisions. I asked him straight away, he said it was bulls****. I didn't lose. We bring it to the board and we get it overturned.
"It's clear as day. I don't understand what fight those three judges were scoring. I'm not gonna let this pass. I'm very upset with the very unprofessional, misinformed, uneducated judges that were there tonight.
"I'm confident that as a strong and upstanding organisation, ONE is gonna do what's right. I'm not one to complain if the fight goes to the judges. But there was no premise for how this fight was scored.
"This is our lives on the line. I'm not just fighting for fun, I'm fighting for my baby's future. This is not something I'm gonna take lightly. I'm not gonna let this poor decision affect my career, and I'm confident ONE is gonna do what's right."