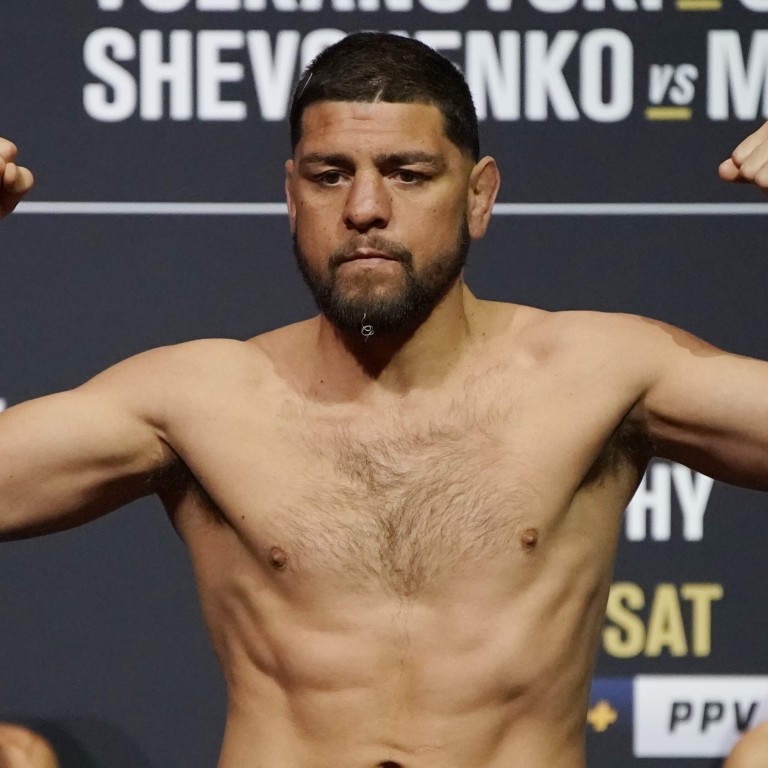 UFC 266: the Nick Diaz show is back, and his Robbie Lawler rematch surely can't fail to entertain
The 38-year-old fan favourite is back after six years away from the Octagon, and naturally takes centre stage despite stacked card
'Do I feel confident? I never do. I always feel I'm going to get trashed out there,' says Diaz
After 17 long years, Robbie Lawler will finally get his chance at redemption against Nick Diaz, the man who handed him his second career defeat on a raucous night at the Mandalay Bay Events Centre in Las Vegas.
Two young prospects at the time, Diaz and Lawler now have a combined total of 81 fights between them. But unlike on that UFC 47 card in 2004, Saturday night's stacked UFC 266 event could potentially see the veteran Americans go toe-to-toe for five rounds – despite no title being on the line.
This rematch will be Diaz's first fight in six years, too. The 38-year-old fan favourite (26-9, two no contests) last fought at UFC 183, headlining opposite Anderson Silva, but his initial unanimous decision loss was overturned to a no-contest after both fighters tested positive for banned substances.
Before that fight, former Strikeforce and WEC champion Diaz had lost back-to-back welterweight title contests against the legendary Georges St-Pierre – who was inducted into the UFC Hall of Fame's Class of 2020 on Thursday – and an interim clash with Carlos Condit.
There is never a dull moment when either Nick or Nate Diaz is around, that's for sure, and the elder brother's sparing appearances in the media since his semi-retirement have always caused quite a stir among the MMA community.
It has been no different this week, with Diaz – willingly or not – taking centre stage in Las Vegas once again.
First, it was confirmed that this weekend's fight would be switched from its original welterweight limit to middleweight, with Diaz seemingly unable to make 170 pounds.
"It is what it is," Lawler said at Wednesday's media day, which was no-showed by his opponent.
Diaz did sit down for an interview with ESPN, the UFC's official broadcast partner, and expressed a serious disdain for fighting – a feeling he's seemingly always had.
"I have a lot of resentment toward the sport for taking so much from me and not giving anything back," said Diaz, who was initially suspended for five years after the Silva bout for his failed marijuana tests, and fined US$165,000.
"This is great. They're promoting this fight. I didn't expect to be the main event or anything like that," he added.
With his last victory coming against BJ Penn in October 2011, it's fair to say Diaz is lacking confidence in himself to get the job done again versus Lawler – not that that's off-brand.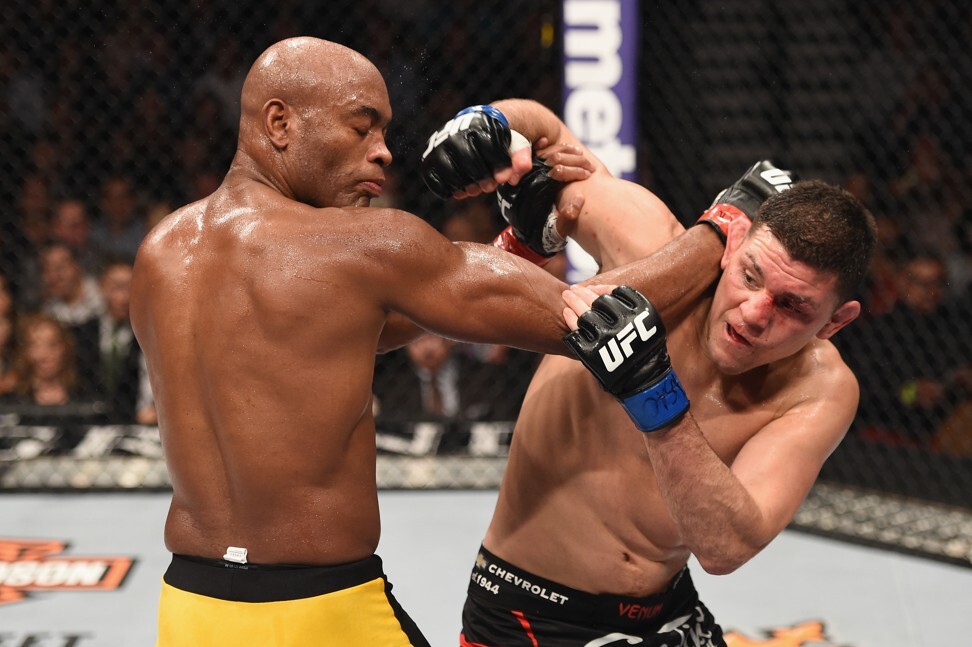 "I'm going in there to win," he said. "Do I feel confident? I never do. I never have. I always feel like I'm going to get trashed out there.
"Every fight I've ever done. 'How do you feel against Robbie Lawler?' I feel like I'm going to get the s*** beat out of me. And even when I win, I get beat up worse."
Lawler, like his adversary, is also on the worst skid of his career. The former welterweight champ (28-15, one no contest) has suffered four consecutive defeats, having gone 5-1 in his previous six outings.
But "Ruthless" said he is still expecting a good version of Diaz, regardless of the time away.
"He's a warrior, he comes to fight, and he doesn't take s***," Lawler said.
Despite the switch to 185 pounds, Diaz is still targeting welterweight champion Kamaru Usman with a victory – someone he felt would have been a more fitting opponent for his return.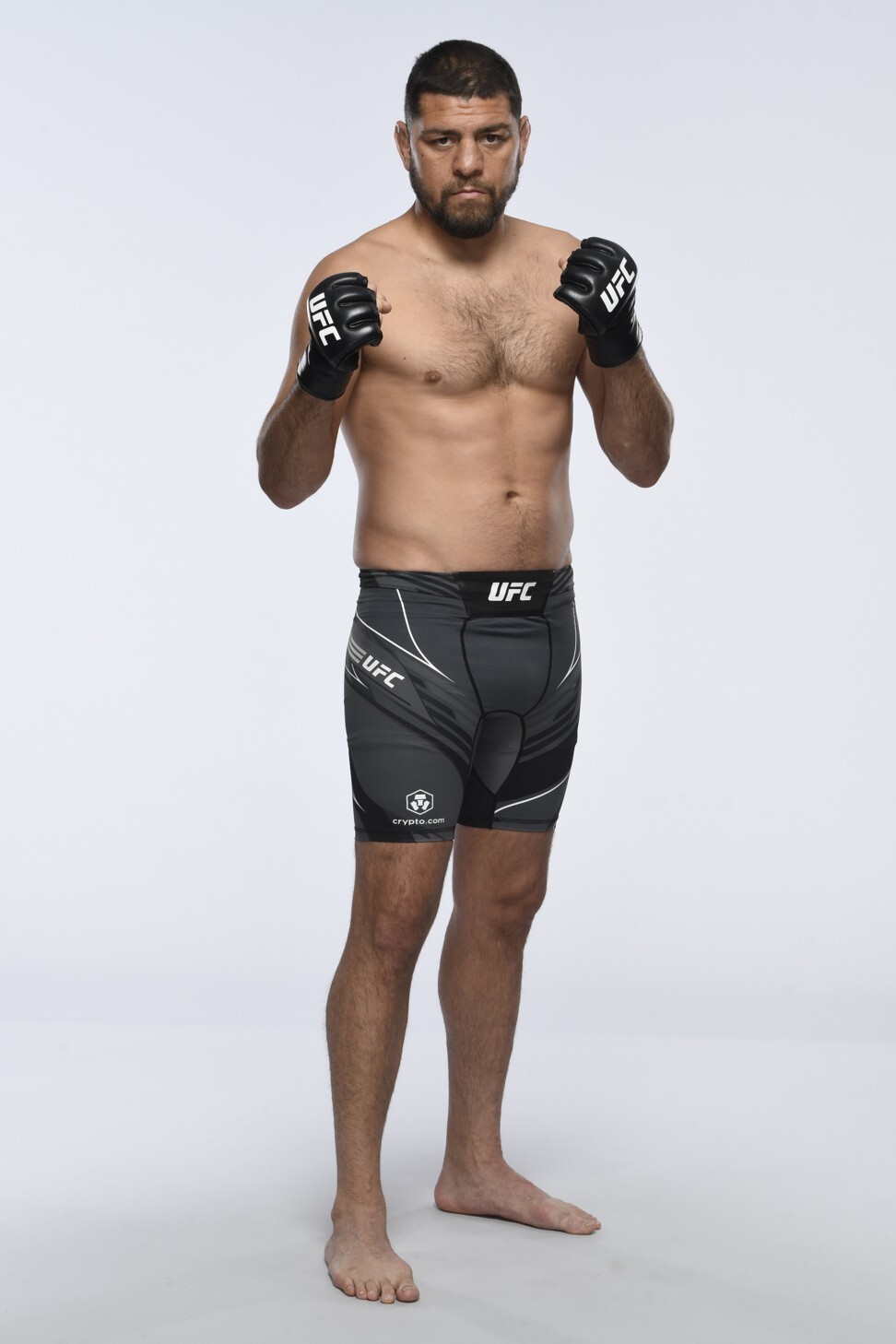 "I think I'll beat the s*** out of Usman," Diaz said. "I'll have a better shot against Usman than I do Lawler, just because I already beat Lawler.
"This doesn't make sense for me to go in and fight Robbie Lawler again. I don't know why I'm doing this. This should not happen.
"Whoever set this up is an idiot. I don't know why I'm doing this. I don't know why this happened. I should be fighting Kamaru Usman – and that's it."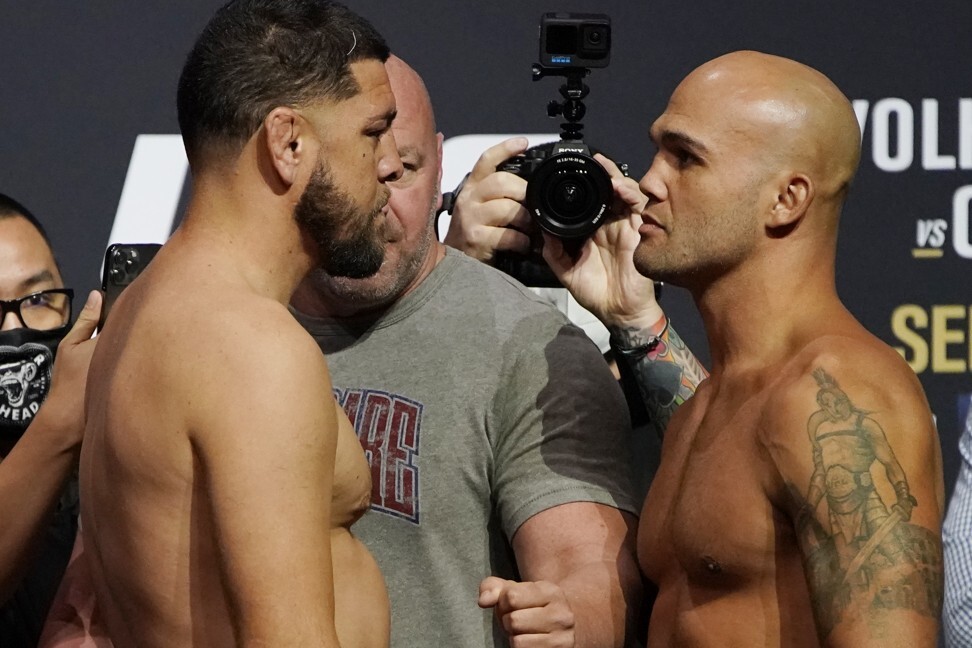 "The Nigerian Nightmare" certainly seemed receptive to the offer. "I like that energy!" he tweeted, knowing the lucrative payday a fight with either Diaz brother brings, given their notoriety in the sport.
Diaz's comments may have only further fuelled fears that he is making a mistake in coming back, with clips of him shadow boxing for fight-week promotional reels also doing little to suggest he is in the best shape possible after so much time out.
Either way, he weighed in at 185.5 pounds, and Saturday's fight with Lawler is set.
And who would bet against it stealing the show, ahead of Alex Volkanovski's featherweight title defence against Brian Ortega, and Valentina Shevchenko's flyweight defence against Lauren Murphy?
The Diaz brothers are box-office gold, whether they are winning or losing, and the T-Mobile Arena will be treated to a chapter many never dreamed of seeing play out, when Nick steps back into the cage.
This article appeared in the South China Morning Post print edition as: It's never a dull moment