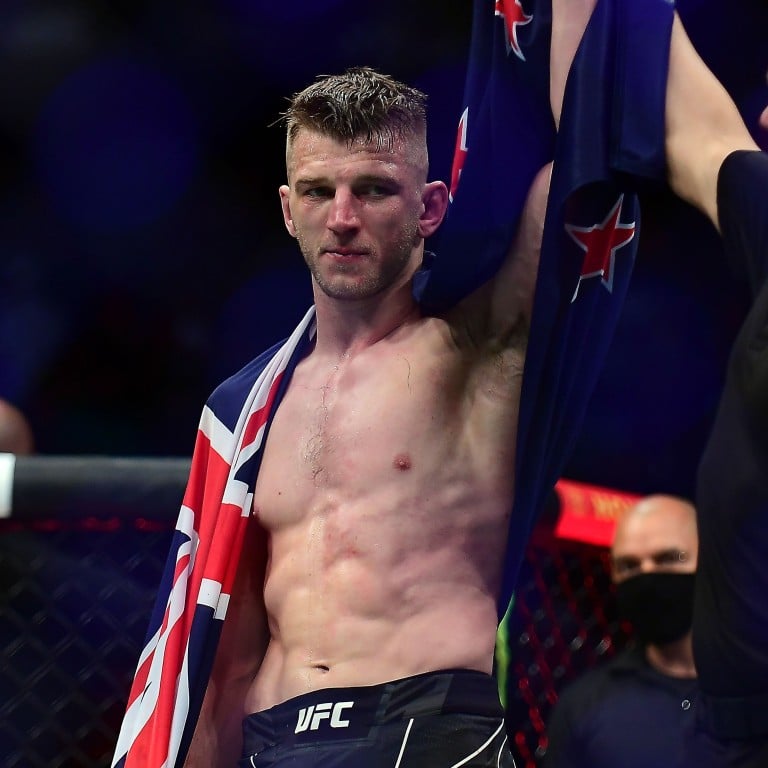 UFC 266: Dan Hooker calls out Beneil Dariush, says 'I like the look of his little number there'
Hooker wants to face No 3-ranked UFC lightweight after a unanimous decision win against Nasrat Haqparast on Saturday night
'He's sitting there without a dance partner. That gets me excited, a fight like that,' says 'The Hangman'
Dan Hooker called out Beneil Dariush after getting a unanimous decision in his lightweight bout with Nasrat Haqparast on Saturday night's UFC 266 preliminary card.
"The Hangman" (21-10) bounced back from successive defeats to Dustin Poirier and Michael Chandler that have seen him slip to No 8 in the divisional rankings, with third-ranked Dariush seeming like the only viable match-up going forward.
"He's the only one sitting there without a fight," Hooker told media in his post-fight interview backstage. "If you look at the rankings, everyone is booked except him and Tony [Ferguson], who he just beat.
"He's sitting there without a dance partner. That gets me excited, a fight like that. I like the look of his little number there, so I'd like to take it off him."
Hooker's victory capped a remarkable training camp that saw him forced into lockdown in New Zealand two days after accepting the fight, with visa issues for both fighters also seeing them arrive in the US just hours before having to weigh in.
"It was crazy, I gave it a bit of an undersell," the 31-year-old Kiwi said. "It's just been everything that could go wrong went wrong in this training camp.
"Everything shut down, Eugene [Bareman, City Kickboxing head coach] came up with quick plan to move everyone to the gym, but the cops came and shut that down, and said if we catch you doing anything one more time we're gonna arrest you.
"So the last four weeks I've just been training in my garage, staying sharp, going to the track. That was challenging, getting yourself up for that, working hard and pushing yourself every day like that.
"When I was getting visa issues I was like, 'man, everything I've done to get myself out of bed every morning to get to this moment and for you to take that from me, I'm not having it'. I turned to social media and got everyone behind me."
Hooker had previously asked to fight Nate Diaz on the UFC 266 card, and revealed he is still keen on the match-up – but not at the expense of chasing the lightweight belt.
"It's like chasing unicorns, waiting for that fight," he said. "My priority is the title. If that fight came to fruition, 100 per cent I'll take it, but my eyes are firmly fixed on the title.
"Anything that comes outside of that can come. But man, that gold belt around my waist, there ain't nothing that's gonna stop me from getting my hands on it."