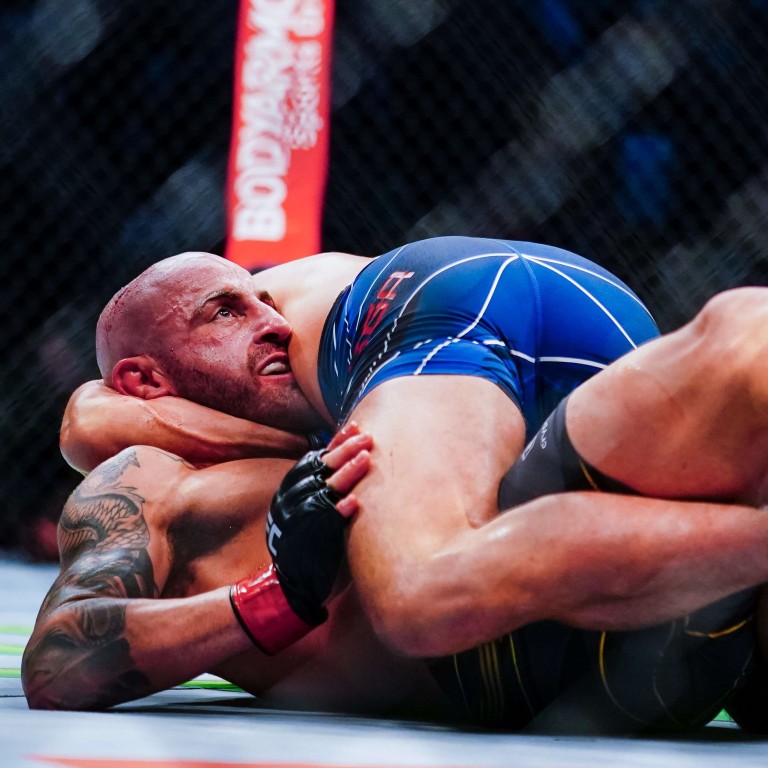 UFC 266: Alex Volkanovski says Brian Ortega guillotine choke was 'I'm-about-to-lose-the-belt deep'
Australian admits American challenger's guillotine in third round of featherweight title fight was 'as deep as it can get'
'I remember I was making noises, I was gurgling … I don't think anyone's gonna put me in a deeper position,' Volkanovski says
Alex Volkanovski ultimately earned a dominant unanimous decision against Brian Ortega to retain his featherweight title at UFC 266, but he admitted he was dragged to deep waters to defend the challenger's submission attempts.
The Australian had been a picture of composure for two rounds at T-Mobile Arena in Las Vegas, before "T-City" pounced in the third round, wrapping up a tight mounted guillotine after catching the champ off guard and knocking him down to the canvas.
Volkanovski somehow managed to escape, only for jiu-jitsu black belt Ortega to clamp on his signature triangle choke in a wild sequence of action.
"It was deep … it was 'f***, I'm-about-to-lose-the-belt' deep," Volkanovski said of the guillotine at Saturday night's post-event press conference.
"But the type of human being I am, you talk about me going through adversity and always being prepared, busting my ass, never giving up attitude, that's what you're seeing.
"It was as deep as it can get, no s***. I remember I was making f****** weird noises. I don't remember what noise I made but I was gurgling, that was a weird, 'ah f***, you're kidding'.
"But I kept fighting. I just opened a little bit of space, got my chin out and I knew I'd be all good, then he chucked me in the f****** triangle as well.
"It just shows you, 'T-City' – He's known for his jiu-jitsu, I thought he wouldn't get me that deep, but he did, credit to him. He made me dig deep to get out of there, but I showed what a champion is made of."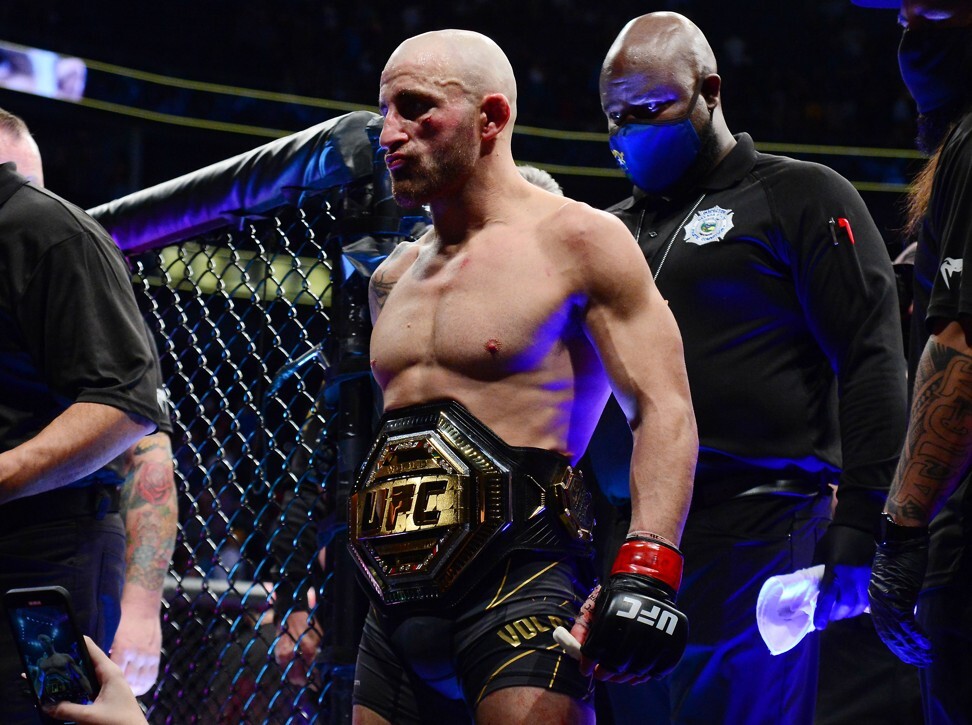 It was a 20th consecutive win for Volkanovski, and his 10th straight in the UFC, but it was all nearly over in a flash.
"I went to kick, he grabbed the kick and punched me at the same time, so when I fell down he jumped on it," the Australian added. "He did a good job of wrapping up the legs so quickly, so he had control of me while he had it so deep.
"I don't think anyone's gonna put me in a deeper f****** position than that. If they do, I don't think anyone's gonna put me in more trouble."