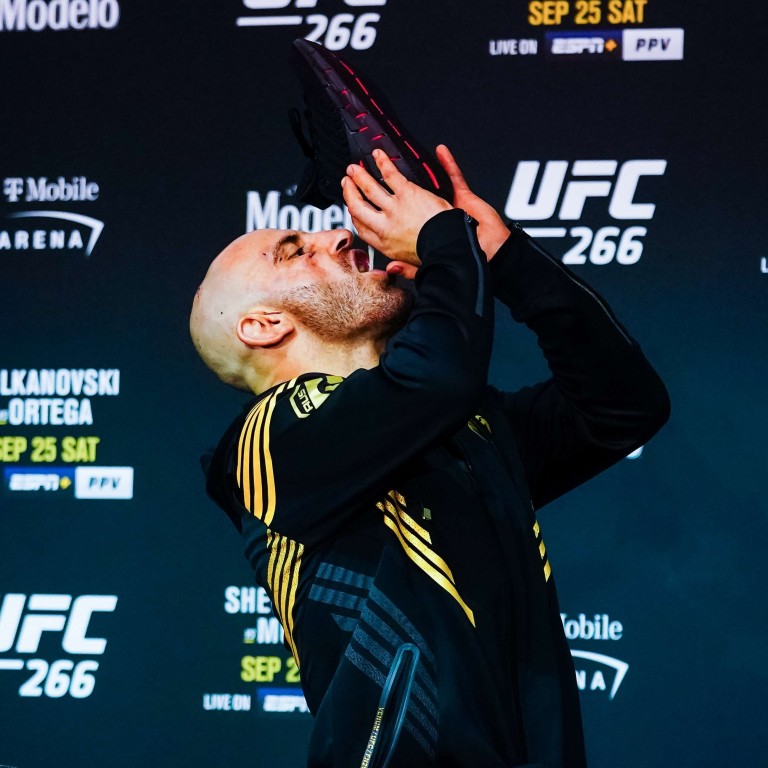 UFC 266: Alex Volkanovski says Conor McGregor 'sounds like he's drunk' with tweet – 'good on him, so am I'
UFC featherweight champ laughs off McGregor's attempt at an insult after thrilling win over Brian Ortega
Henry Cejudo also calls out 'Alexander the Average' but Volkanovski says 'I'll squash the little germ'
Conor McGregor, as is his wont, was quick to tweet about the events of a dramatic UFC 266 card on Saturday night, including giving his thoughts on Alex Volkanovski's thrilling decision win over Brian Ortega.
"Not a bad fight, congrats shartsy," the Irishman wrote on Twitter, in an apparent dig.
The former featherweight champ's comment was put to the current one at the post-event press conference in Las Vegas, and the Australian couldn't help but smile.
"I heard about it, it sounds like he's on the p***. Good on him, so am I, I will be too," Volkanovski said, having arrived for his interview clutching a can of beer.
"Something about sharting or farting or something, doesn't really make sense. Yeah it's Conor, man. Conor doing Conor things, good on him. I don't know if he wants to come back down to 145 [pounds], obviously that'll never happen."
It was suggested by a member of the media that Volkanovski being brought up in same breath as McGregor on the official pay-per-view broadcast as the only two men to beat both Jose Aldo and Max Holloway may have irked "The Notorious".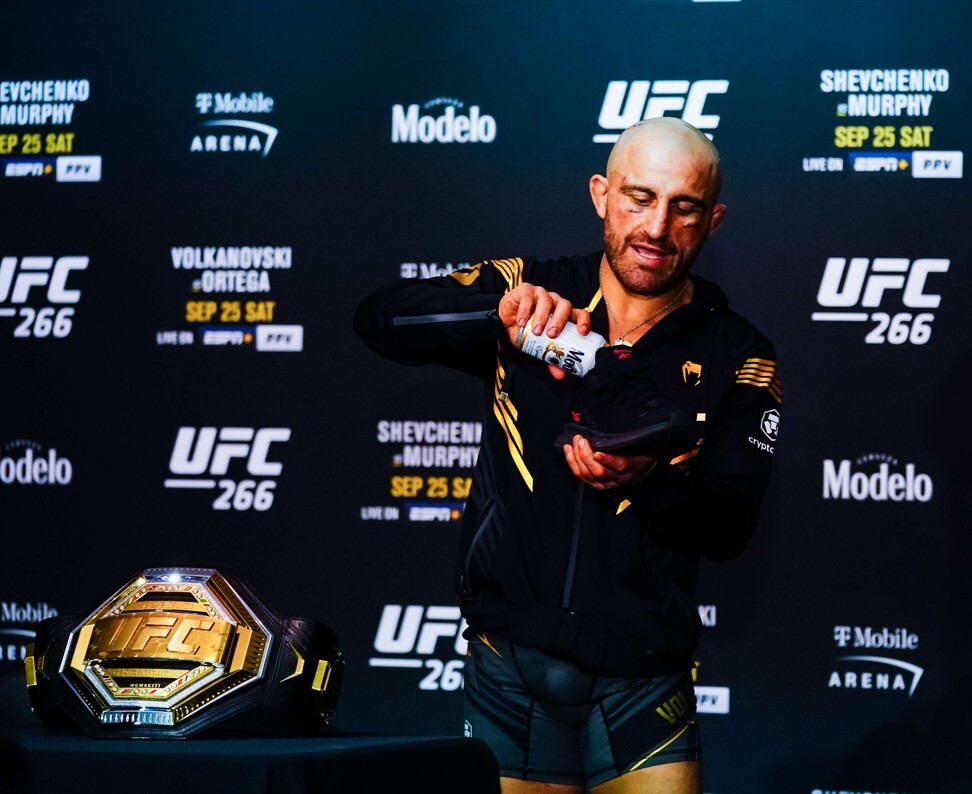 "That would've stung him a little bit, especially while he's on the p***," Volkanovski added with a laugh. "But anyway, I'm gonna be on the p***, maybe you'll see some weird tweets from me too."
"The Great" suggested he could move up to lightweight momentarily for some "fun" while Holloway and Yair Rodriguez prepare to slug it out in November for the right to challenge him next.
"Max, I guarantee he doesn't have to take this fight, but he still wants to go take it, it shows you what type of guy he is," Volkanovski said. "Good on him, how can you not respect that? Yair is a great fighter but stylistically I think Max is a nightmare for him. I'm expecting max to do his thing, and we're gonna run that trilogy, and Dana's gonna pay us big money for it."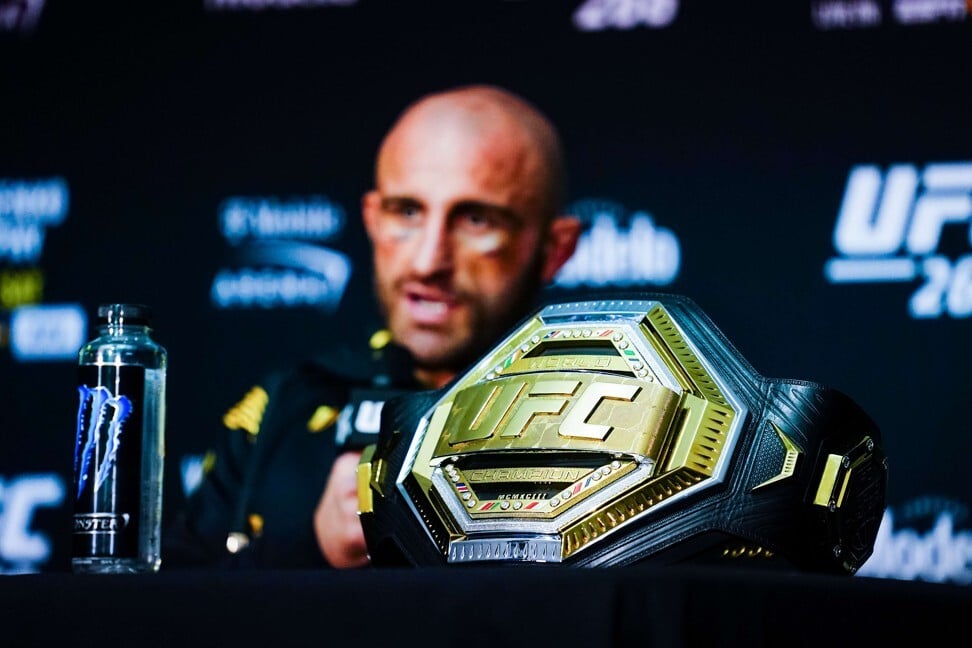 One match-up Volkanovski is not expecting to happen is against former flyweight and bantamweight champ Henry Cejudo.
The American retired in July 2020, but still seems to be trying to drum up interest for a super fight with the featherweight champ, tweeting "I'm gonna take Alexander the Average's soul" after Saturday's fight.
"F*** Henry Cejudo, mate," Volkanovski said. "He's called out everyone, he called out females. You actually believe the s*** that comes out of his mouth? I'll squash the little germ."