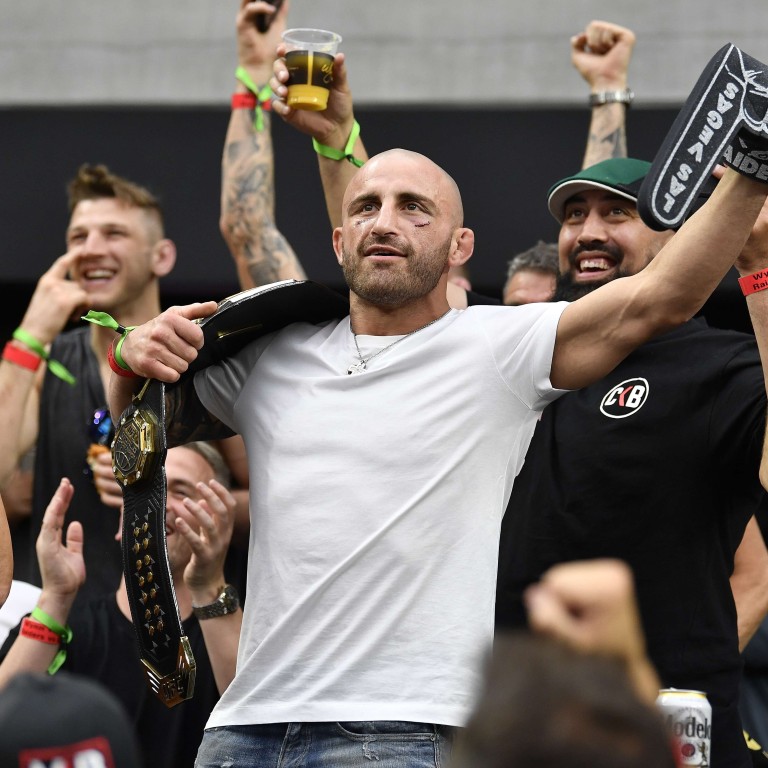 UFC 266 takeaways: Alex Volkanovski starting to get respect he deserves with star-defining performance
'The Great' reminds the world why he is UFC featherweight champ and one of the pound-for-pound best on the planet
Elsewhere, Valentina Shevchenko was perfection personified – again – but women's flyweight title picture is no clearer
Alexander Volkanovski no doubt put in a star-defining performance against Brian Ortega on Saturday night's UFC 266 card in Las Vegas.
The two were originally supposed to battle in March before Volkanovski got Covid-19, and this summer's new season of The Ultimate Fighter then extended the wait for the big featherweight title clash. But unlike Nick Diaz and Robbie Lawler's rematch earlier in the evening evening, this was a wait that was well worth it.
The Australian champion (23-1) and his American challenger (15-2, one no contest) took each other to the limit, Volkanovski with his heavy strikes and Ortega using his ridiculous submission ability. Round three of the contest was an undeniable round-of-the-year candidate – if not the greatest round of all time – and we almost saw the title change hands in an instant, multiple times.
A wave of choke attempts in the form of a guillotine, D'Arce, and triangle all put Volkanovski in serious trouble. Miraculously, "The Great" would survive them all, unlike almost everyone else who has fought Ortega. Once free and on top of "T-City", Volkanovski provided a nasty assault via ground and pound punches that nearly stopped the fight and arguably should have – Ortega even needed help getting back to his feet between frames.
Ortega's heart and toughness shined through for the remaining two rounds but Volkanovski reminded the world why he is the champion and one of the best in the world. His 20th straight win and second successful title defence came in the form of a unanimous judges' call by the time the dust had settled.
Onto the next, and the champion anticipates that his latest challenger likely will be decided when Max Holloway and Yair Rodriguez square off in November.
Having missed out on a year of cage time, the new UFC pound-for-pound No 2 also expressed his openness to staying active with potential fights at 155 pounds –
including Conor McGregor
.
City Kickboxing possibly uprooting to the US from New Zealand should also free Volkanovski and his teammates up to fight far more frequently, given the strict restrictions that have limited them in Auckland.
But regardless of whom he draws next, Volkanovski has officially begun demanding the respect he deserves as one of the sport's best champions.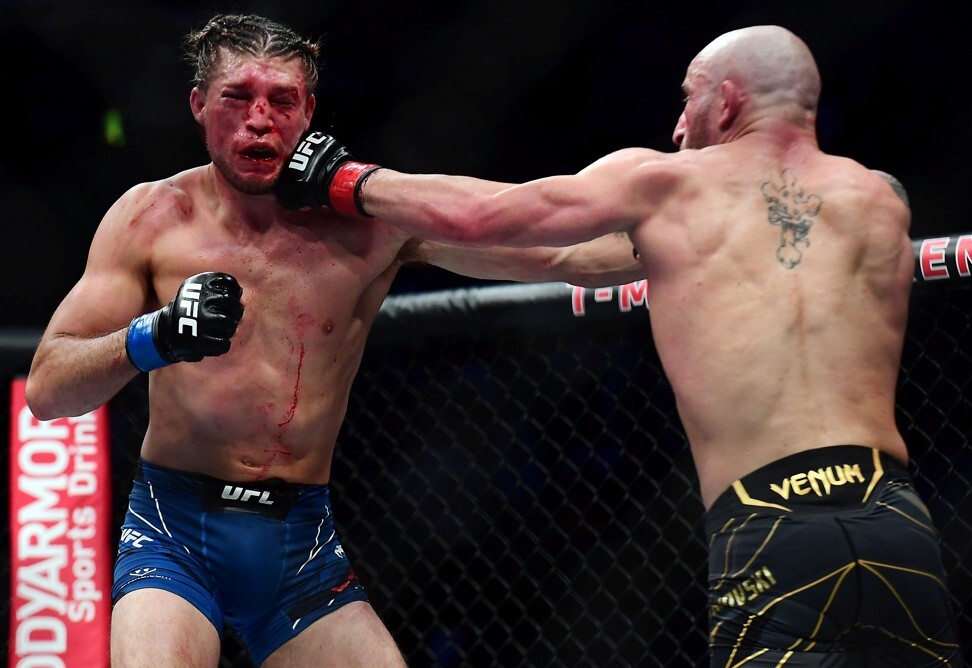 It was also great to see him lapping up the adulation of the fans when he was shown on the big screen in the stands with his teammates enjoying the Las Vegas Raiders' NFL game against the Miami Dolphins at Allegiant Stadium. The entire stadium cheered for him, it seemed, as he posed with the belt and a giant foam finger.
Winning the title from fan favourite Max Holloway in 2019, and successfully defending it against him in a controversial split decision in July 2020, certainly did not endear Volkanovski to the masses, who continued to doubt him and hate on him in equal measure.
So it's about time he was shown some love – though don't expect him to be cheered if we get that Holloway trilogy.
UFC 266 also acted as a swift reminder that some things in life are just better left alone – especially in the world of MMA.
Despite not being in either of the two headlining spots atop the card, a rematch at middleweight between rivals Diaz and Lawler attracted most of the spotlight.
Their history dated back nearly a decade and on fight night, time made a fool of us all, with the 38-year-old Diaz (26-10, two no contests) going on to suffer only his third career loss via strikes – his last coming via doctor's stoppage in November 2007 opposite KJ Noons.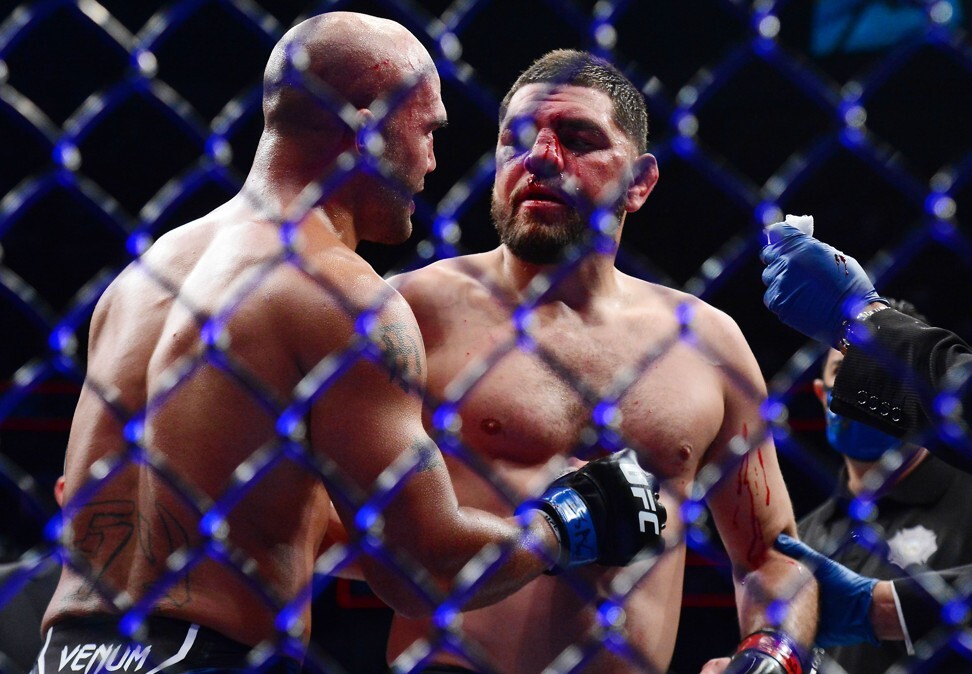 Diaz's fellow veteran American Lawler (29-15, one no contest) connected with a flush right hook early into round three that staggered and sat down the former Strikeforce champion. "Ruthless" elected not to follow the man who defeated him in 2004 to the ground and Diaz signalled to the referee that he was no longer going to continue.
The bout was entertaining, but compared to the rest of Saturday evening's action, it was far from the highest level. Lawler can't be blamed, however, as he reverted to some of his old ways by stalking his prey and landing his well-placed power shots.
When your opponent hasn't competed in six and a half years, let alone even won in 10 years, it should have never been expected Diaz would bring something better or new to the table.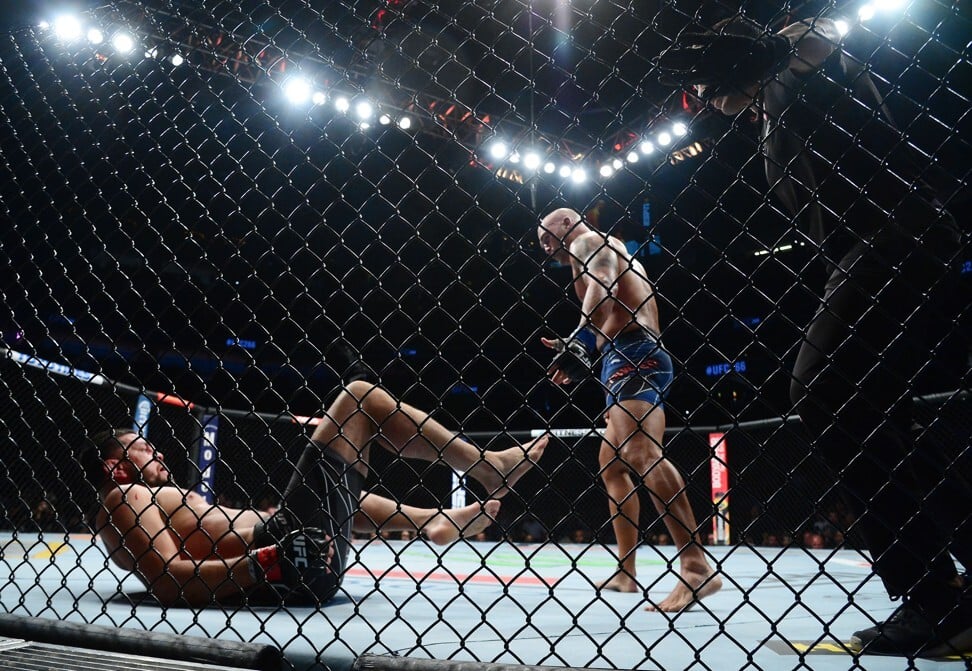 In stark contrast, perfection was on display in the co-main event, as flyweight champion Valentina Shevchenko (22-3) made a sixth successful title defence.
The challenger in Alaska's Lauren Murphy (15-5) put up her best effort and wasn't deterred from the challenge all through fight week, but it wouldn't be enough against "Bullet".
After a tactical approach to the first three rounds, Shevchenko decided she'd had enough and put away the previously-unfinished challenger.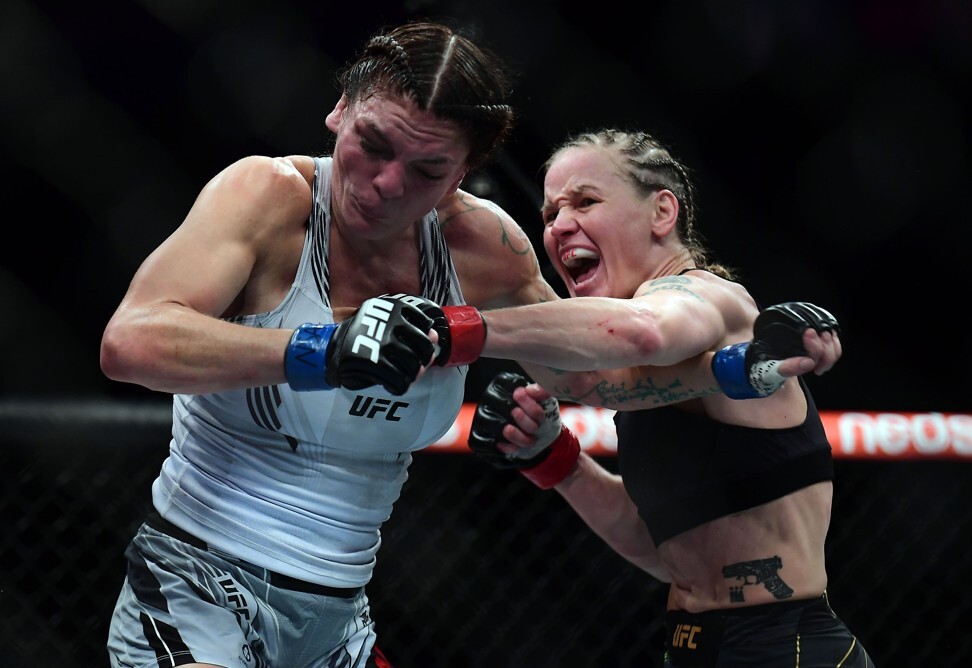 UFC 266 had been crafted as a bit of a showcase for the flyweight division with two bouts taking place before the title tilt, but unfortunately, neither particularly cleared up the title picture.
Jessica Andrade, the previous challenger to Shevchenko in April, dominated Cynthia Calvillo en route to a late first-round finish while Taila Santos continued gaining momentum with a well-rounded showing against veteran Roxanne Modafferi.
Santos certainly inched closer to securing a shot against Shevchenko, but she still needs an other win or two, while the Peruvian-Kyrgyzstani champ dominated Andrade, who is looking to get another crack at the winner of Rose Namajunas' strawweight title rematch against Zhang Weili.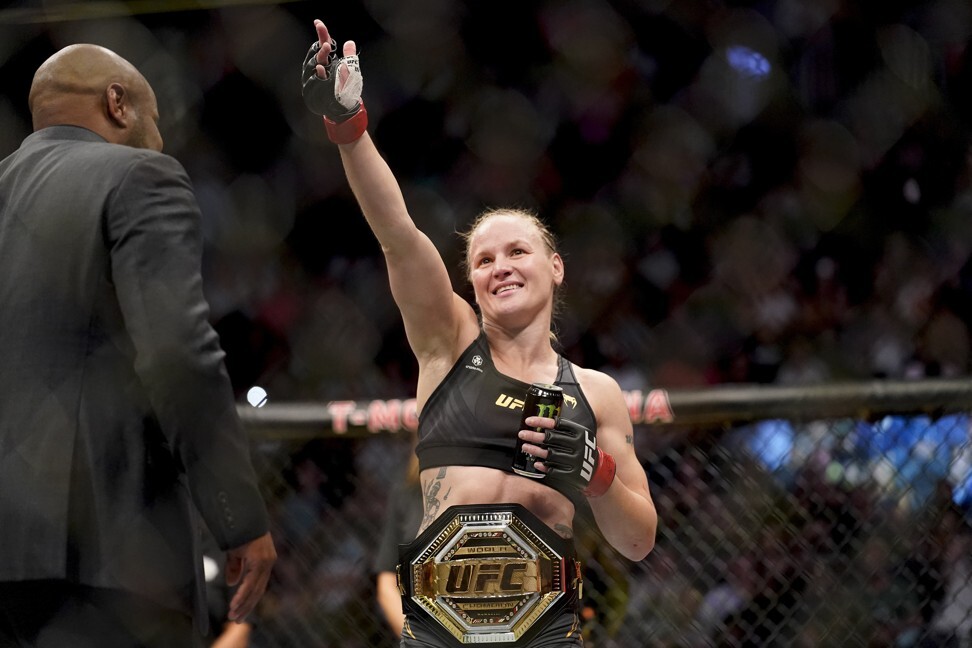 Shevchenko and UFC president Dana White have begun expressing more interest in the long-awaited champ vs champ trilogy fight, which would pit the flyweight queen against her old foe, Amanda Nunes.
Bantamweight and featherweight title-holder Nunes is next set to defend against Julianna Pena on December 11, and then we could finally see the two most dominant female UFC champions of all time throw down again in 2022.