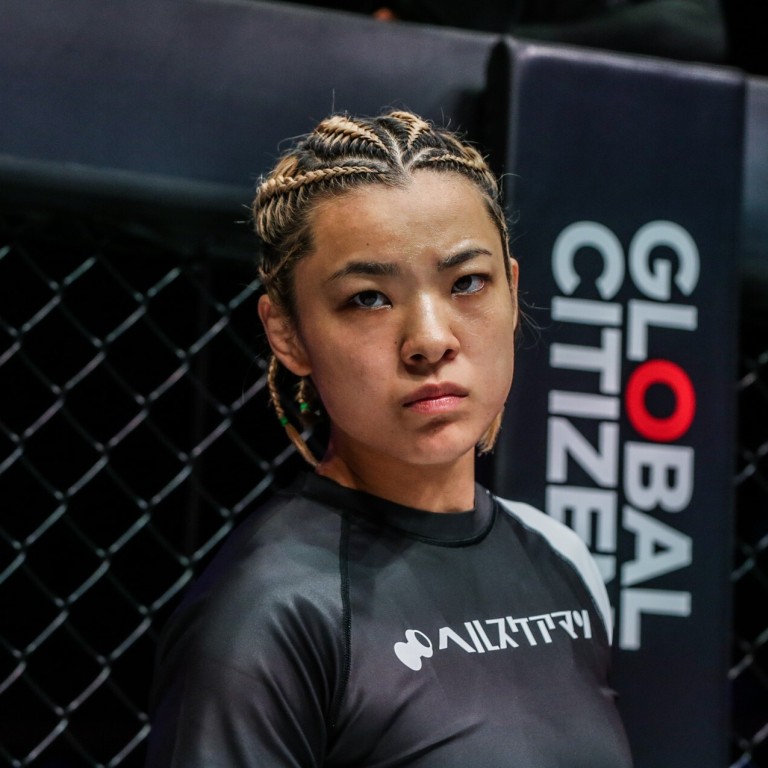 ONE Championship: Itsuki Hirata doesn't fear 'wrestler with a right hand' Ritu Phogat in grand prix semi-finals
Japanese star thinks she will be 'fine' on the evidence of Phogat's quarter-final victory against Meng Bo
Hirata is determined to get the finish against 'The Indian Tigress' after first decision of her career at ONE: Empower
Itsuki Hirata now knows Ritu Phogat will be standing between her and a place in ONE Championship's atomweight grand prix final.
But the 22-year-old Japanese star (5-0) doesn't fear anything from "The Indian Tigress" (6-1) heading into their October 29 bout, which was decided via fan vote and revealed during last week's ONE: Revolution broadcast.
"I can really tell that her core is just as a wrestler with a right hand," Hirata told the Post. "Especially seen in the previous Meng Bo match-up, that overhand especially. I think as long as I prepare for that, I'll be fine."
Hirata earned her place by giving the American Alyse Anderson (5-2) a rude welcome to the ONE circle. However, it didn't come without the Adachi native surviving some late adversity.
"I think the only thing that really caught me off guard was getting dropped in the third round," Hirata said. "Otherwise, I was expecting her to work around my Judo. But I was still confident in my techniques.
"When I did get dropped, I felt like, 'Oh, no. I have to get up.' Luckily, the fence was right there so I had something to fall back on. But for a moment there, I really thought that this was something I need to prepare for as well – just getting clipped then working around it and getting myself back up on my feet."
Hirata's victory over Anderson was her first fight that went to the judges' scorecards, and though she wasn't necessarily worried, she admits she wasn't pleased to get the finish.
As it transpired later that night, things could have been worse, with Denice Zamboanga's split decision loss to Ham Seo-hee creating an unexpected whirlwind of controversy, and ultimately leading to a review from the ONE competition committee.
"The way I saw it, Zamboanga took a lot more damage than Ham Seo-hee but the fact she thought she obviously won makes it seem like there was some misunderstanding," Hirata said.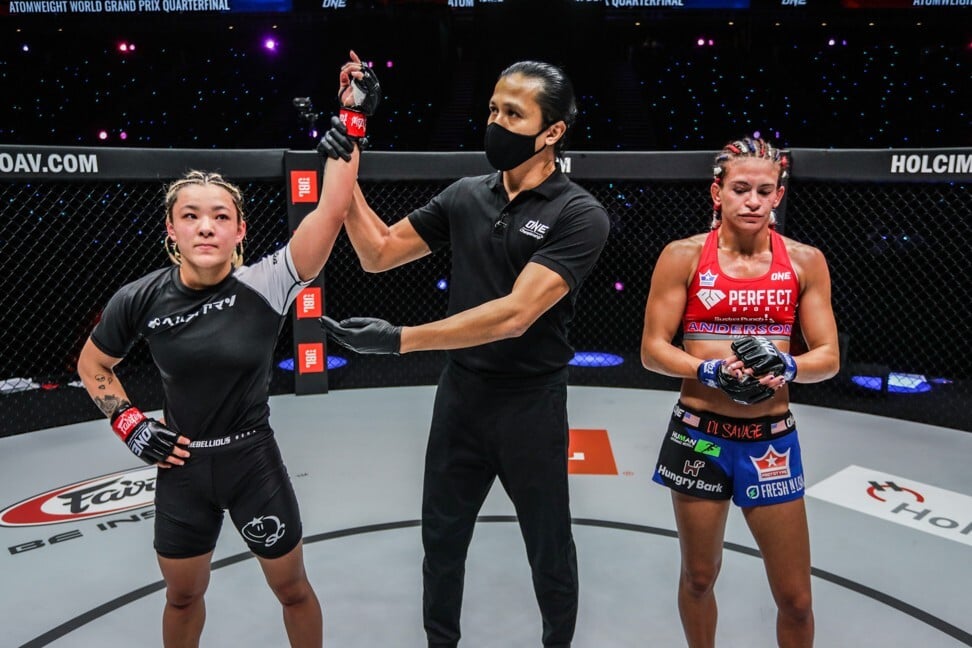 "Looking at [last weekend's] fights [at ONE: Revolution] too, you never know what the judges decide. I realise just how much you have to finish the fight on your own accord, and don't leave it to the judges' decision.
"Because the decision was what the judges ultimately decided, I don't think I would have been able to go up to them and ask for it to get overturned. I just feel that's something you have to finish on your own."