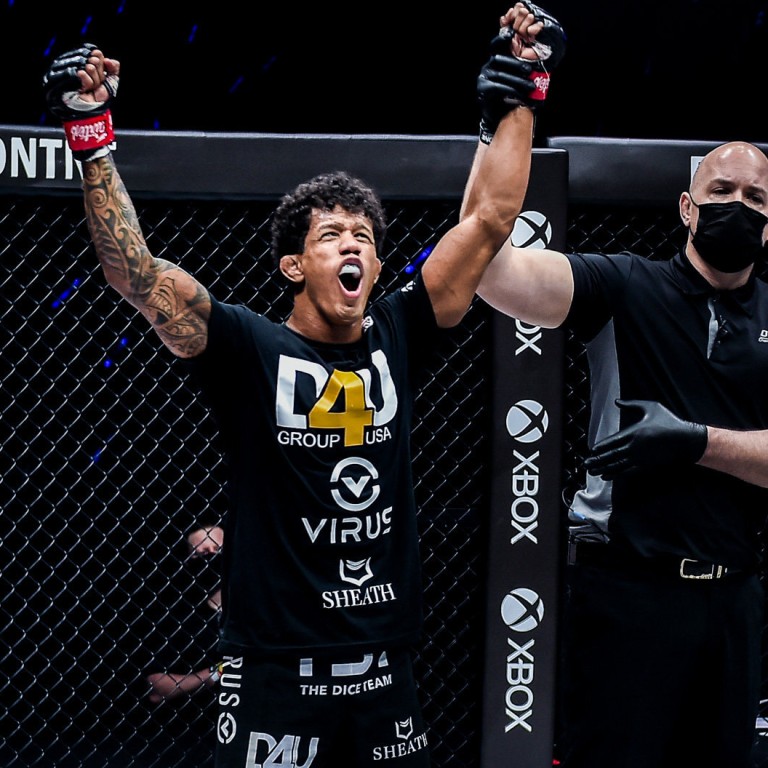 ONE Championship: Adriano Moraes eyes Yuya Wakamatsu, bantamweight move for 2022
With a new contract signed, ONE flyweight champion is plotting a busy year
Brazilian eyes top contenders and a potential move up a division – 'I'm looking for big fights'
ONE flyweight champion Adriano Moraes is riding a career-changing win over Demetrious "Mighty Mouse" Johnson, and plans to keep his momentum going in 2022.
Brazil's Moraes met Johnson – widely considered one of the greatest fighters of all time – in April. It was the champ's first fight in more than two years, and he entered the cage as a significant underdog. Yet he ultimately pulled off a sizzling second-round knockout win to defend his belt.
In victory, he became just the third man to beat Johnson, and the first ever to finish the American with strikes.
"I worked hard for it," the 32-year-old (19-3) told the Post, looking back on his victory over Johnson (30-3-1), who defended the UFC flyweight title 11 times before migrating to ONE. "When you work hard and have discipline, everything's going to happen. It can take time, but it's going to happen."
With his win over Johnson shrinking in the rear-view mirror, Moraes is now looking ahead to his next fight.
He just signed a new "dream contract" with ONE, and is forecasting some big opportunities in the new year – one possibility being a rematch with Johnson.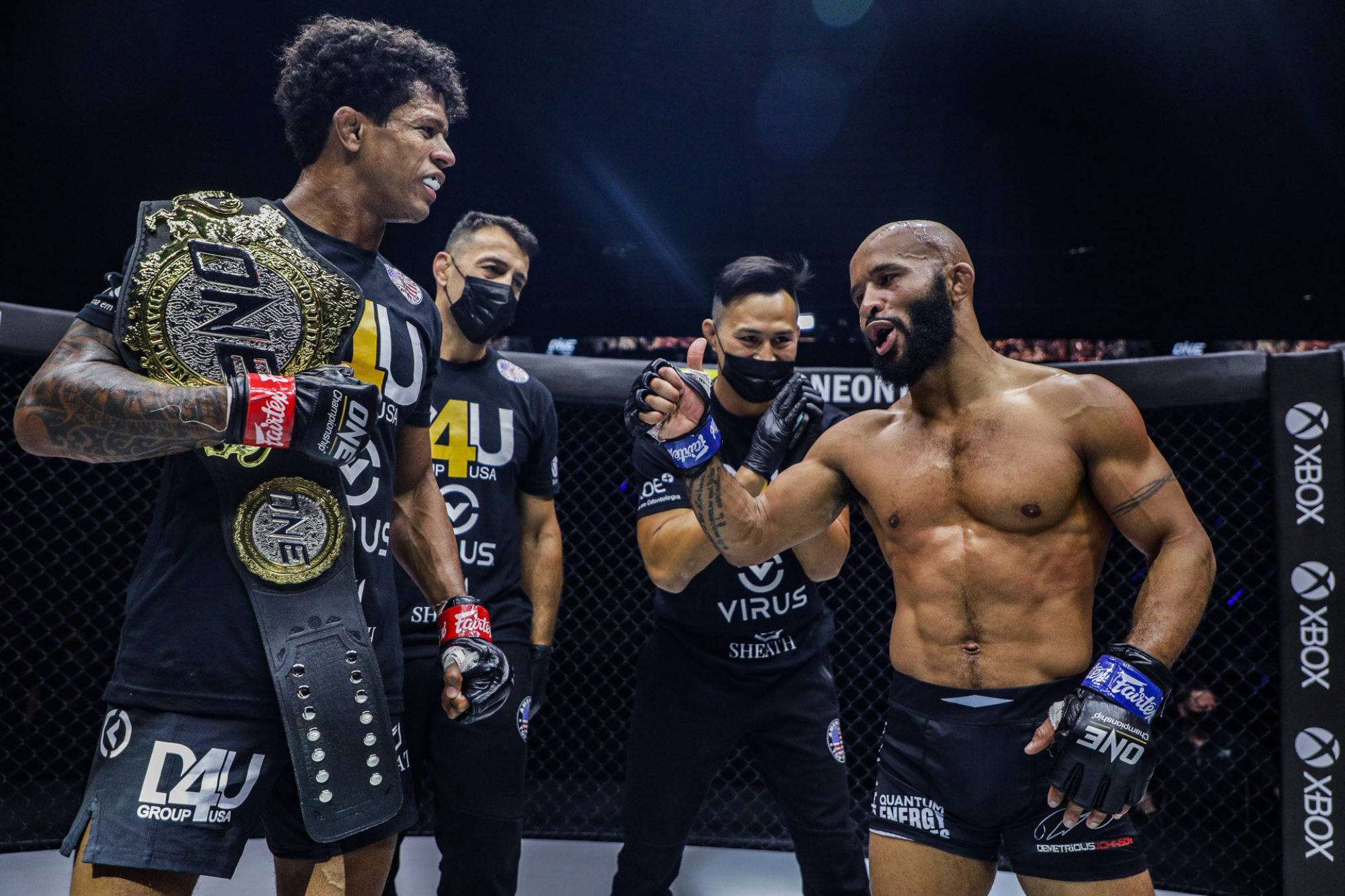 "I think [Johnson] already did everything to deserve a rematch," Moraes said. "I can't say no to Demetrious Johnson. I think if he wanted a rematch, if the ONE Championship team has this idea, I'm ready."
Johnson, however, is expected to partake in a special rules bout with ONE flyweight Muay Thai champion Rodtang Jitmuangnon in the coming months, meaning Moraes' next challenge is likely to be provided by somebody else.
In that event, the Brazilian believes contender Yuya Wakamatsu (14-4) will get the call.
The 26-year-old Japanese star has experienced setbacks against Johnson and Danny Kingad in the ONE Circle, but is currently on a four-fight streak highlighted by wins over Geje Eustaquio and Reece McLaren. He's set to fight China's Hu Yong at ONE Winter Warriors on December 3, and if he passes that test, his claim to a title shot will be just about undeniable.
"He had a knockout against the former champion Geje Eustaquio," Moraes said of Wakamatsu. "He's a really good flyweight fighter. He's strong, he's tall, and it's going to be a good challenge for me."
"I think he's a good fighter," Moraes added. "I think he's going to do good and I think he's going to deserve a title shot – but let's never forget what Demetrious Johnson did to him and Danny Kingad did to him and what I did against them."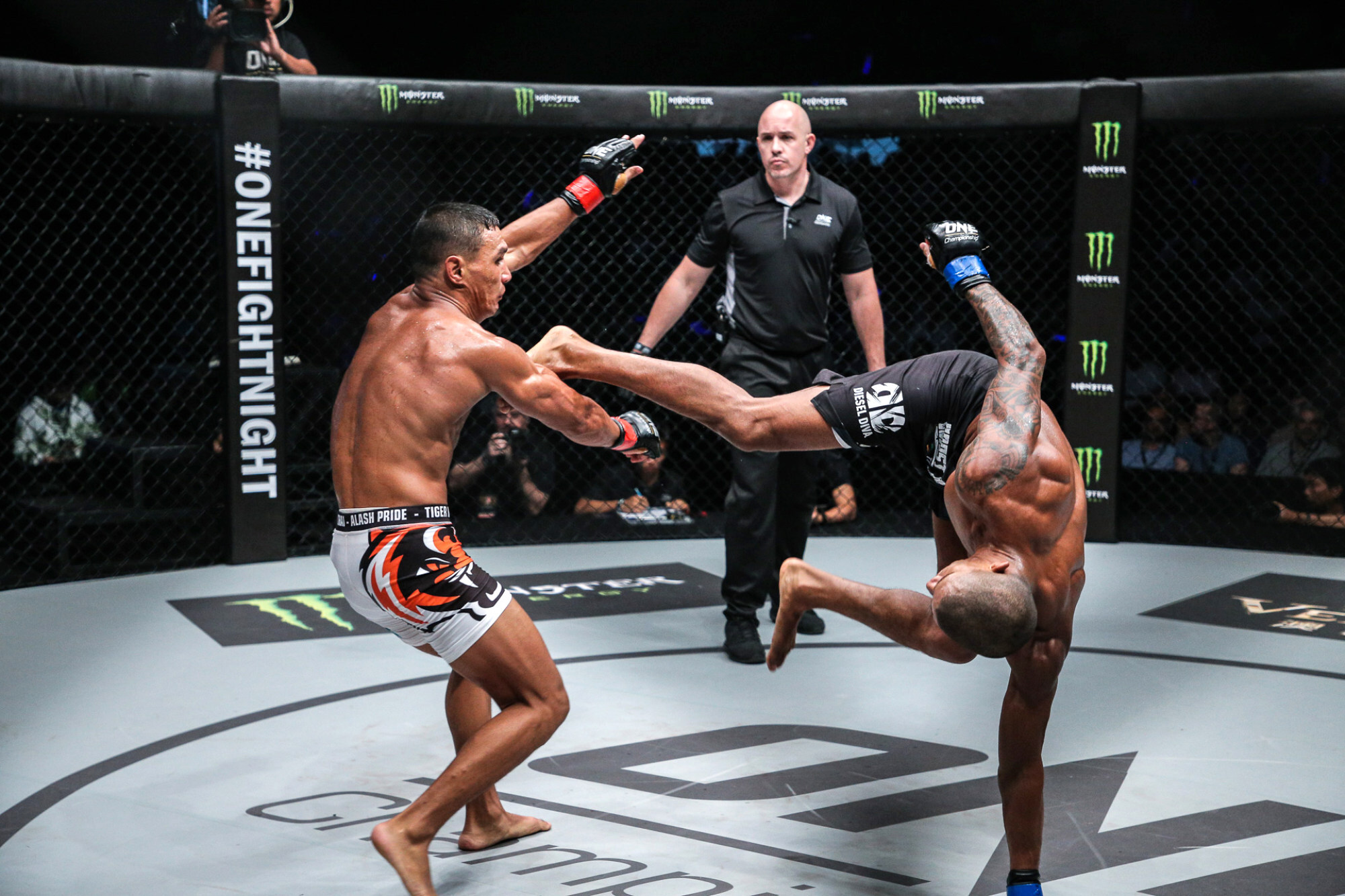 Beyond Wakamatsu, Moraes also views Kazakhstan's Kairat Akhmetov as a potential title challenger.
"We're 1-1," he said of Akhmetov. "Maybe the trilogy is going to make sense."
"Danny Kingad is second in the rankings," Moraes added. "He has some good wins too. Maybe [ONE will] sign another flyweight fighter to try to fight me again like they did with Demetrious Johnson. I'm open. I'm open to good challenges."
Moraes is also interested in moving up to the bantamweight division in the future, where a super fight with long-time champion Bibiano Fernandes could await – though "The Flash" will first have to get by Moraes' training partner John Lineker.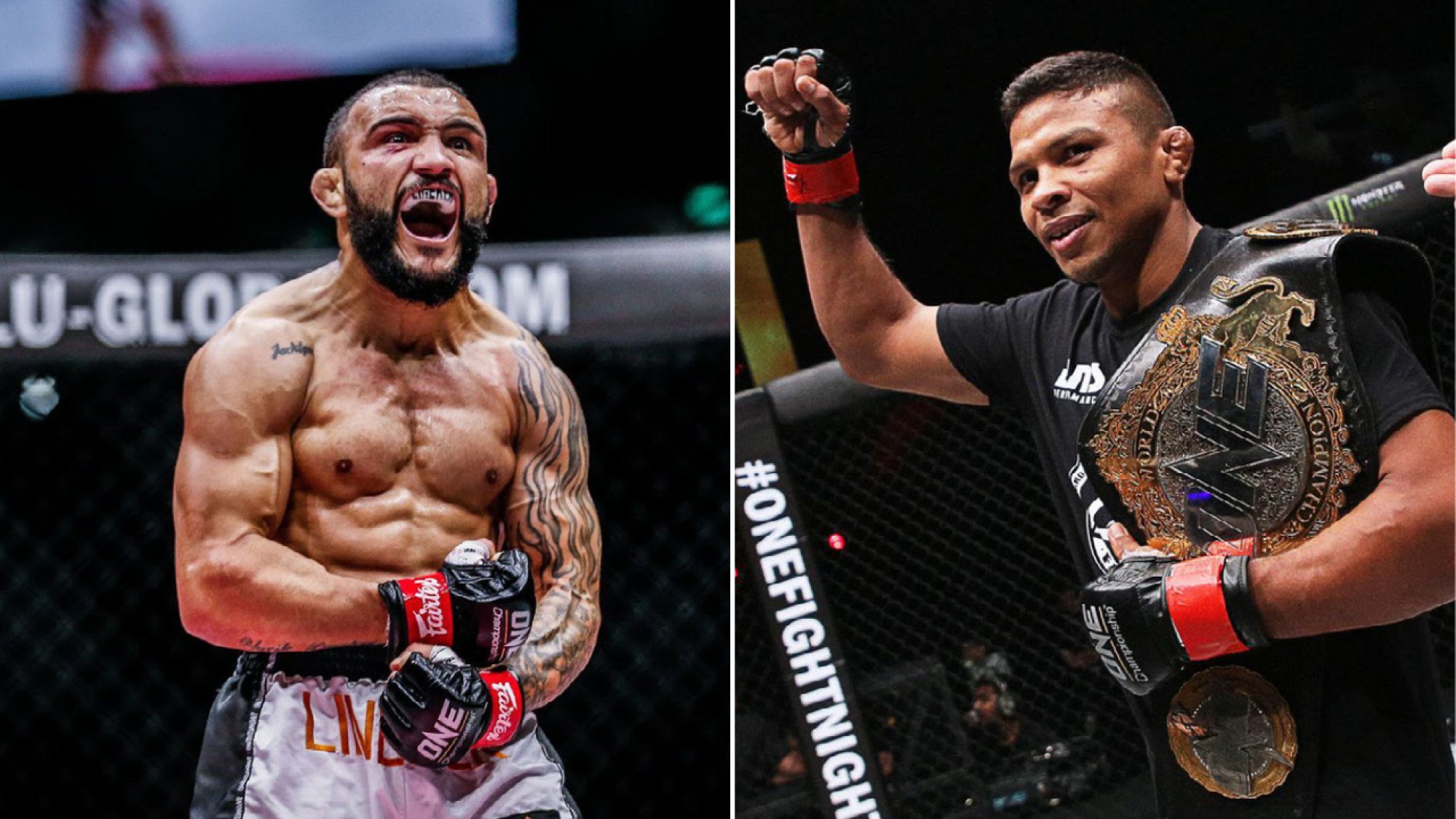 "I'm looking for big fights," Moraes said. "Maybe I go up a division and go for the bantamweight belt – after John Lineker and Bibiano Fernandes [fight], of course. They're my friends, Brazilian guys, but the future's in God's hands."
"It's one of the ideas that me and my team have," he added. "Before that I'll try to keep my belt on my waist. I'm focused on my division right now, but let's see in the future."
One way or the other, Moraes has some alluring options on his menu, and with a new contract signed, he's hoping for a banner year in 2022.
"[At the end of 2022] I'll still be champion with three good wins or two good wins and I can come back home, see my mom is healthy, see my friends are happy," he said. "I think it's going to be a perfect year for me."