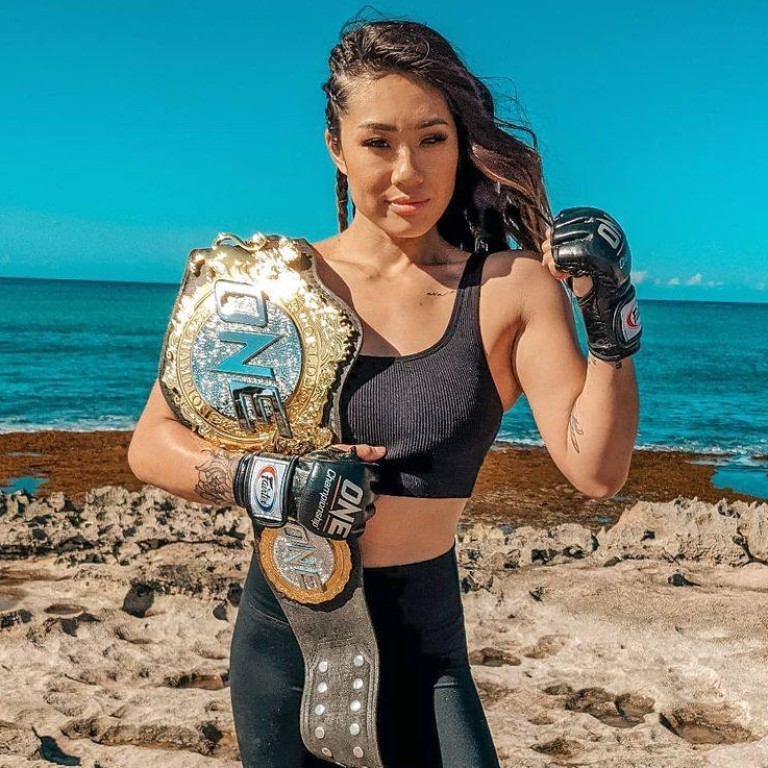 ONE Championship: Stamp Fairtex tells Angela Lee 'you're my idol' as atomweight champ weighs in on grand prix final
'Unstoppable' makes a surprise call during pre-fight face off interview, praising Stamp and Ritu Phogat's 'huge mutual respect'
'You don't need to trash talk your opponent, I don't think that's who they are and that's not who I am,' Lee says
ONE Championship atomweight queen Angela Lee surprised Friday night's grand prix finalists during a pre-fight face off interview – and both Stamp Fairtex and Ritu Phogat were left gushing with praise for the woman whose belt they will look to snatch.
The winner of December 3's ONE Winter Warriors co-main event in Singapore will be crowned atomweight grand prix champion, and earn the right to challenge divisional champ Lee early next year.
"I know you both will fight extremely hard and I'm looking forward to fighting the winner," the 25-year-old Canadian-American said.
ONE commentator Michael Schiavello, who was hosting the interview, then asked Stamp if she had anything to say to Lee, and the 24-year-old Thai (7-1) laughed.
"You're my idol," she said. "I will do my best to win this fight, and one day I will try my best to have a show with you, to have a fight with you."
"The Indian Tigress" Phogat was also similarly warm towards "Unstoppable" Lee, who called into the chat via Zoom from her family's United MMA gym in Hawaii.
"Whatever you've spoken of has been extremely motivating to me, and I'm gonna make sure I put in my best and I meet you someday soon in the Circle," Phogat, 27, said.
Lee (10-2) had earlier been asked to give a prediction for the fight, but – perhaps diplomatically – hedged her bets and did not provide an outright pick.
"Stamp Fairtex is known for her world-class Muay Thai and kickboxing, being a former world champion, and Ritu as well, she's an incredible wrestler and that's her strong suit and where she shines," Lee said.
"It comes down to who's able to utilise their mixed martial arts game as a whole – who can really incorporate mixing up the ranges and styles, and who has a more complete game.
"It's any woman's game. I think their heart and their will is definitely gonna be tested. Both ladies are more than ready for this fight and they know what they need to do to win."
There have been snippets of trash talk between Stamp and Phogat – who has claimed the Thai is
"scared" of her
– but Lee was hesitant to wade into the drama.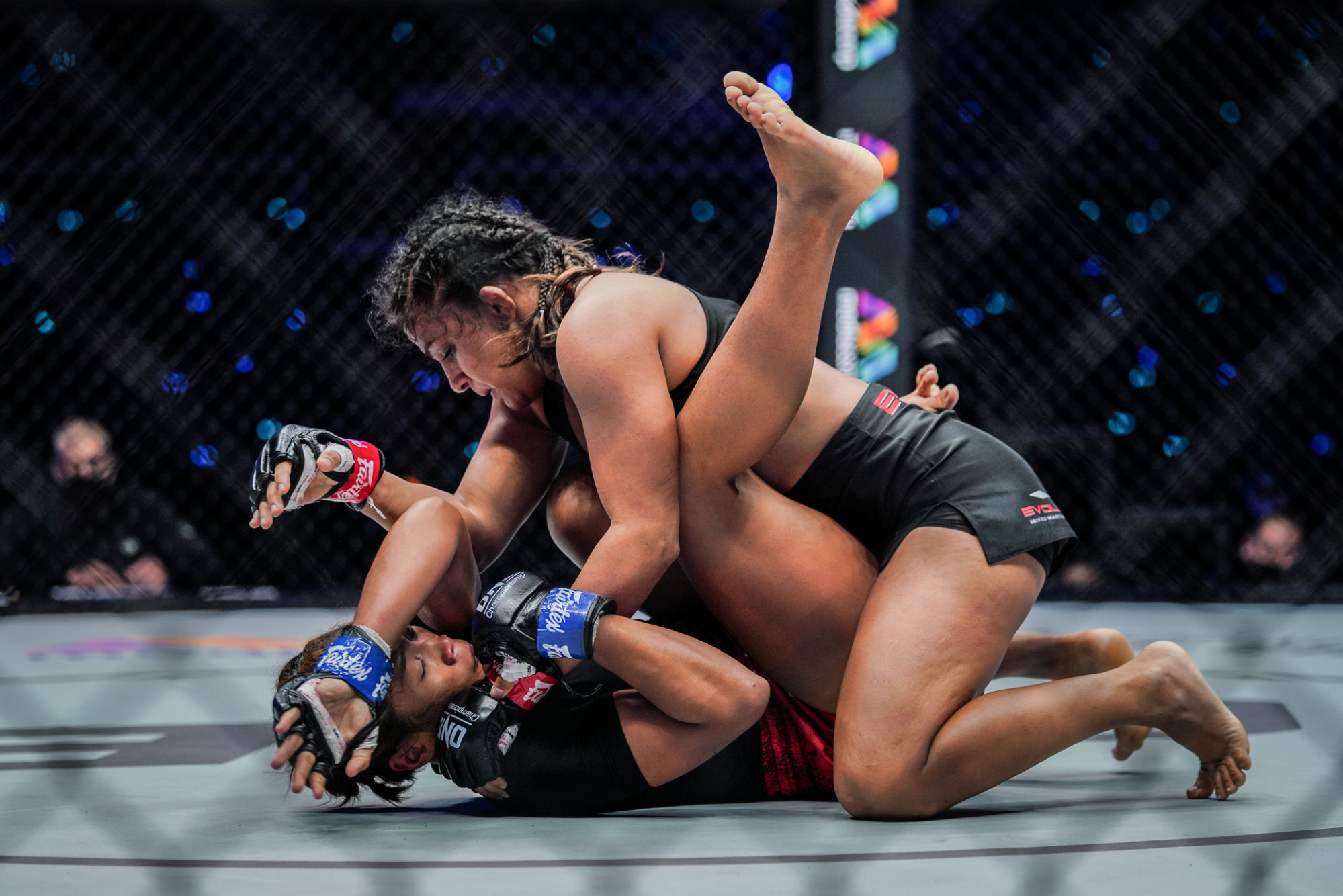 "I really love Stamp and Ritu," Lee said. "They both have such big hearts and they're both very humble. I've been a fan of them for a while now.
"So I just want to congratulate them both on being in the finals. I think there's huge mutual respect among us, I just appreciate the respect.
"You don't need to trash talk your opponent, I don't think that's who they are and that's not who I am. We don't need to put on a show for the world and create some kind of drama that's not there."