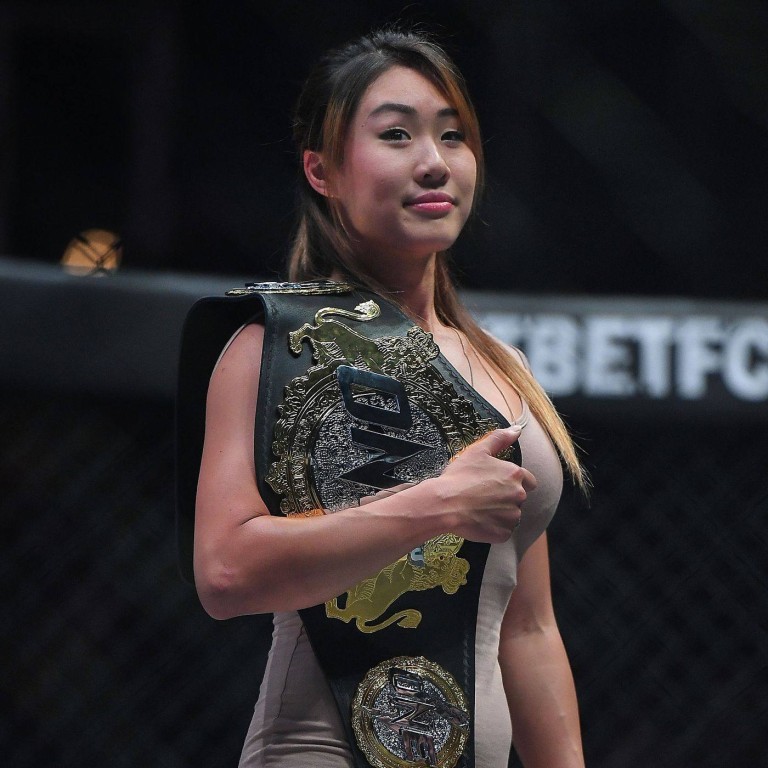 ONE Championship: Stamp Fairtex, Ritu Phogat 'gushing and fawning' over Angela Lee 'worrying', says commentator Michael Schiavello
Schiavello believes atomweight grand prix finalists 'subconsciously don't think they're on the same level' as Lee
'I don't think you can approach a match against the champion with that mindset,' says the Australian
There was a wholesome show of mutual respect on Tuesday between Angela Lee and the two women vying to take her ONE Championship atomweight crown.
"Unstoppable" Lee (10-2) had called into a pre-fight virtual face off between Stamp Fairtex and Ritu Phogat, who will contest Friday's atomweight grand prix final, prompting some kind words from the champ and her potential challengers.
But Michael Schiavello, who was hosting the interview, and will be on commentary duties at the Singapore Indoor Stadium for December 3's stacked ONE Winter Warriors card – was left a little perplexed.
"This was interesting, because when Angela popped on the screen and we brought it in as a surprise, and Ritu and Stamp didn't know she was gonna pop up, and immediately they were almost gushing over the world's champion Angela Lee," Schiavello told the Post.
"I know this was a tremendous amount of respect shown to Angela Lee and rightly so, but it also did worry me a bit because one of these two ladies will have to face Angela next year for the world's atomweight title.
"The way they were gushing over Angela leads me to believe that subconsciously they don't think they're on the same level as Angela, and I don't think you can approach a match against the champion with that mindset."
The 24-year-old Stamp (7-1), a former two-sport champion in ONE's atomweight Muay Thai and kick-boxing divisions, told Lee "you're my idol" before smiling and laughing.
"You know, that's fine and dandy, but what sort of mindset does it put you in to be fawning and gushing over the champion like that?" Schiavello added of Stamp's words.
"Angela was very impressed with both of their progression so far, and she enjoyed the respect that was being shown by both women. She didn't want to get drawn into any smack talk, which is great, and she was looking forward to fighting either one of them.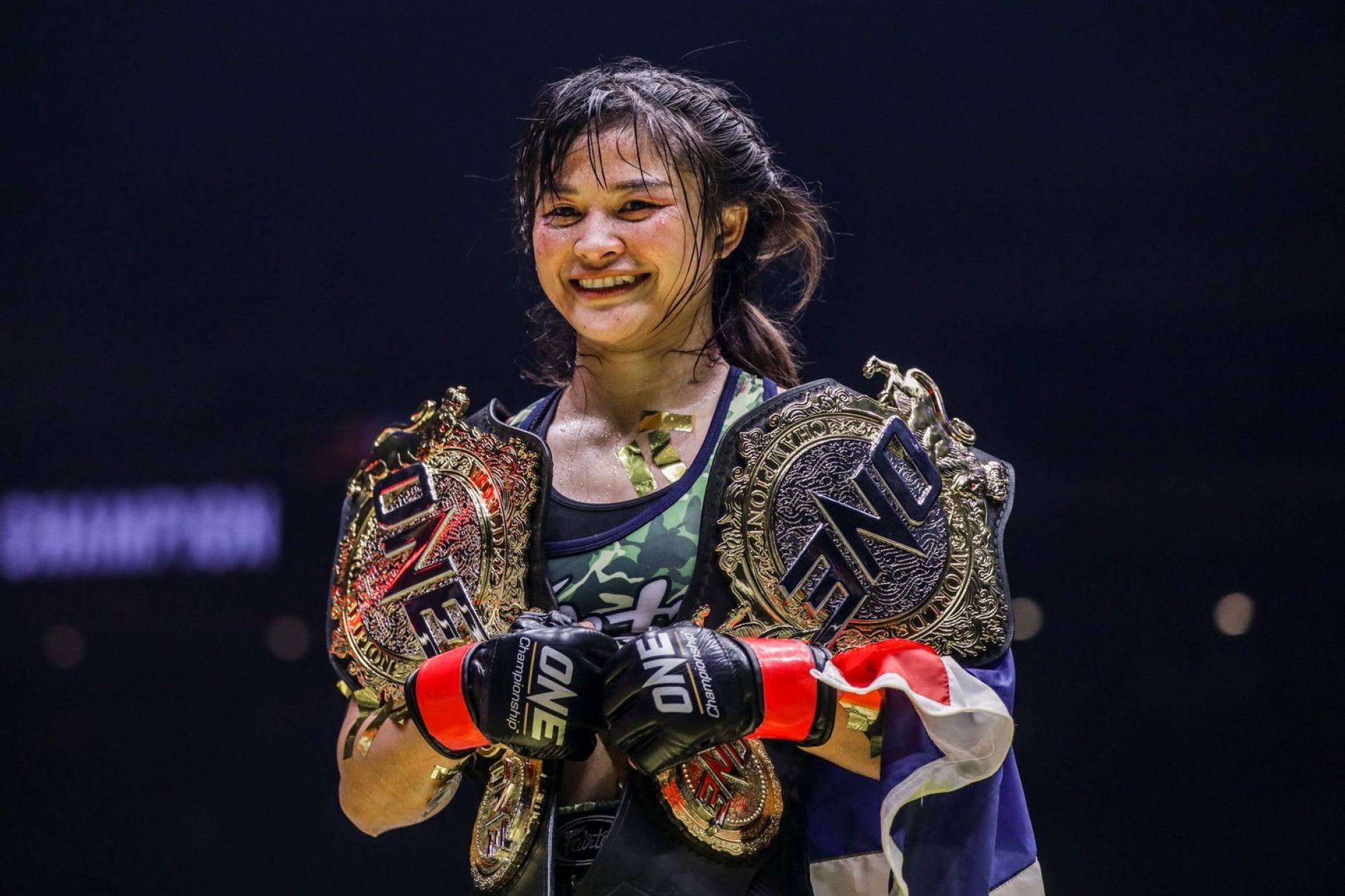 "I didn't get the sense from Angela that she wanted to fight one style in particular over another style. But I was just a little concerned that maybe these two young up and comers, who are shooting for their shot at the champ this Friday night, are maybe a little … is intimidated the right word to use? I don't know."
Lee, who was speaking from her family's United MMA gym in Hawaii,
returned to training in June
after giving birth to her first child in April.
The 25-year-old Canadian-American has not fought since an October 2019 fifth-round submission victory over China's Xiong Jingnan in Tokyo.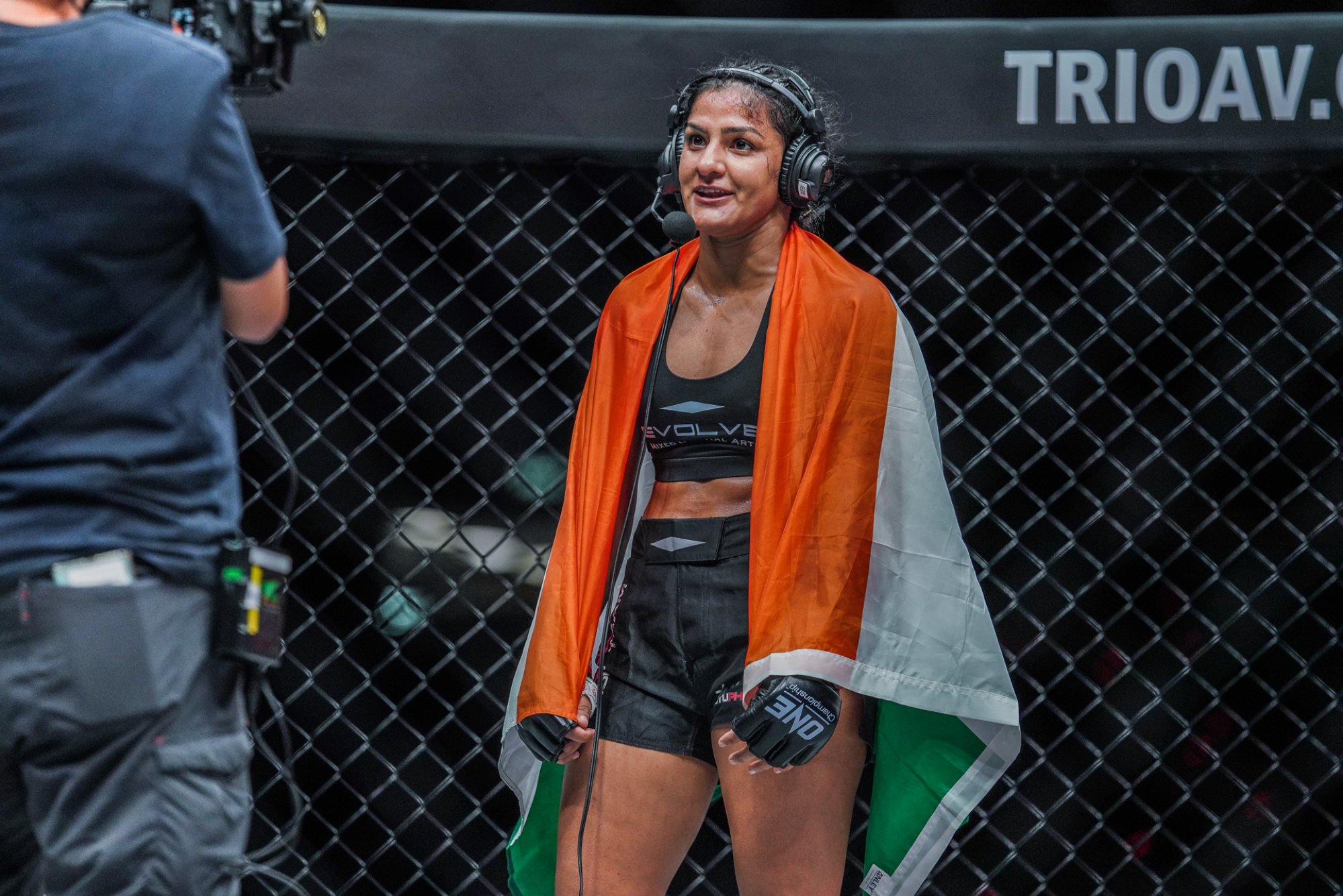 "I really love Stamp and Ritu," Lee said on the call. "They both have such big hearts and they're both very humble. I've been a fan of them for a while now, so I just want to congratulate them both on being in the final.
"I'm very eager to see how they face off on December 3. I think there's huge mutual respect among us, I just appreciate the respect.
"You don't need to trash talk your opponent, I don't think that's who they are and that's not who I am. We don't need to put on a show for the world and create some kind of drama that's not there."