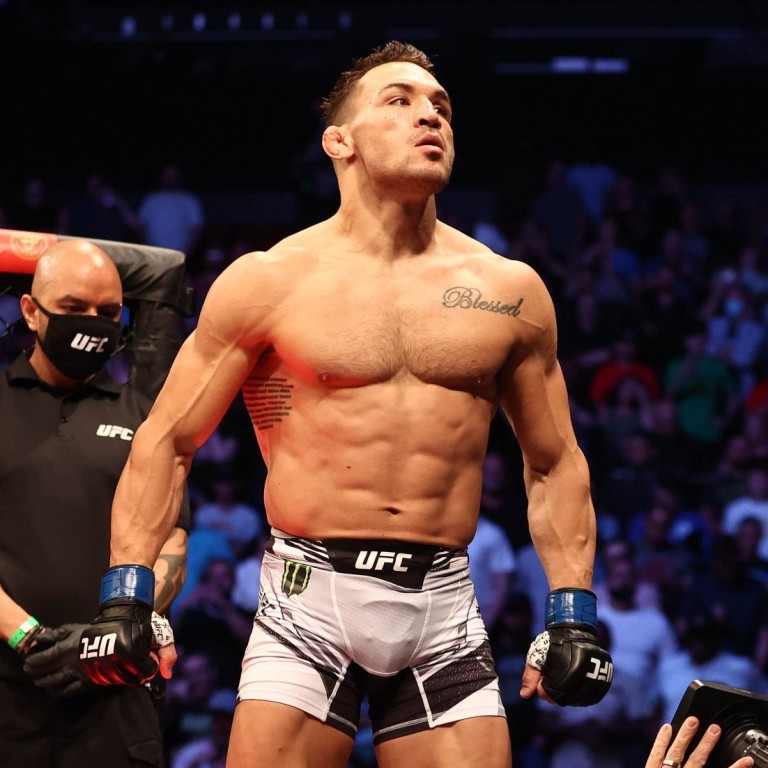 UFC: Michael Chandler confident he can match Conor McGregor's trash talk with 'linguistic jiu jitsu'
Lightweight contender Chandler is angling for a fight with former two-division champ
American believes he can beat 'The Notorious' inside the Octagon, and in the war of words outside it – 'you might see a different side of me,' he says
Michael Chandler believes he can beat Conor McGregor in a fight, and in the war of words that comes before it.
The former Bellator champion (22-7) is now one of the UFC's top lightweight contenders, has been angling for a fight with Ireland's McGregor since a decision loss to Justin Gaethje at UFC 268 in New York City last month.
Speaking to ESPN this week, the 35-year-old again expressed interest in a fight with the Irishman.
"For me, obviously, as an athlete, the No 1 goal, I want to be the UFC champion," Chandler said. "I want to be the No 1 guy in the world, but as fighters, we want big stages, big opportunities against big opponents in big arenas, and it doesn't get any bigger than Conor McGregor."
With 19 knockout wins on his resume, the 33-year-old McGregor (22-6) is one of the most effective strikers in the lightweight division, capable of shutting the lights out on any opponent with the right punch.
Should Chandler get his desired opportunity against the Irishman, however, he will have more to worry about than the fight itself – he will need to be ready for what happens before it, too.
McGregor is known as one of the best trash-talkers in MMA, and has left several of his previous opponents looking woefully outmatched when the verbal warfare ramps up.
Yet Chandler, who usually favours a sportsmanlike approach to pre-fight chatter, is not losing any sleep over that possibility.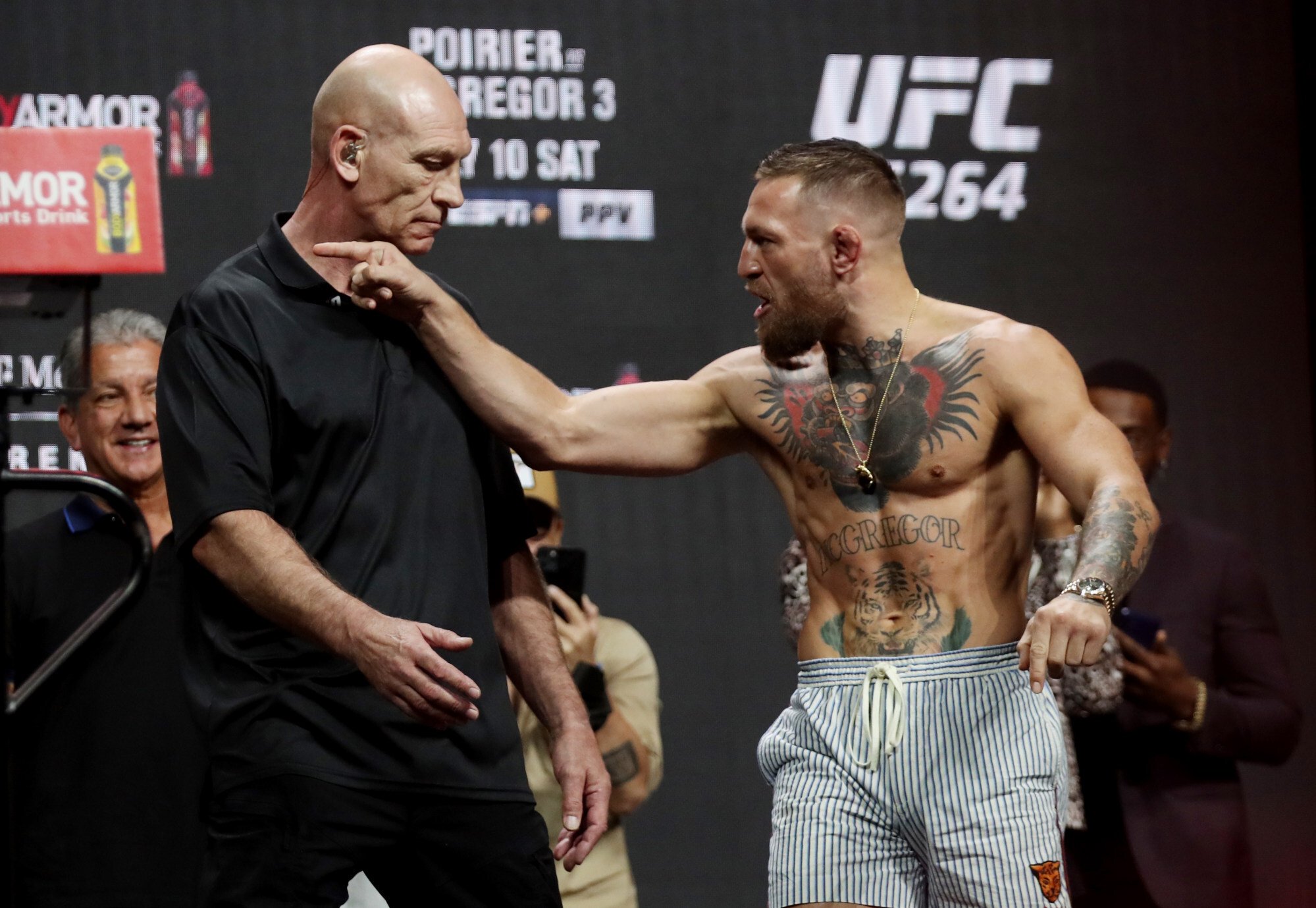 "I guess if that happens, we'll see," he said. "You might see a different side of me. I think I'm pretty good at using my vocabulary and my linguistic jiu jitsu to wrap guys up in some words that they may not understand, without really having to take to base-level assaults or talking about different things that are going to be damaging to a guy's reputation."
"I respect Conor for what he's done, I respect him as a fighter, and I even respect his trash talk game," Chandler added. "We'll see if that fight happens. If it does, it's definitely going to be fireworks in the Octagon, and I guarantee I can carry my weight outside the Octagon on the microphone."
Before his loss to Gaethje, Chandler was knocked out by Charles Oliveira in a failed bid to capture the UFC lightweight title. That win was preceded by a quick knockout win over Dan Hooker in his Octagon debut.
McGregor, meanwhile, is riding a pair of stoppage losses to Dustin Poirier, the second of which left him with a broken leg. In a series of recent Tweets, he claimed that injury is nearly healed, and that he expects to return to sparring in April, and the Octagon soon thereafter.