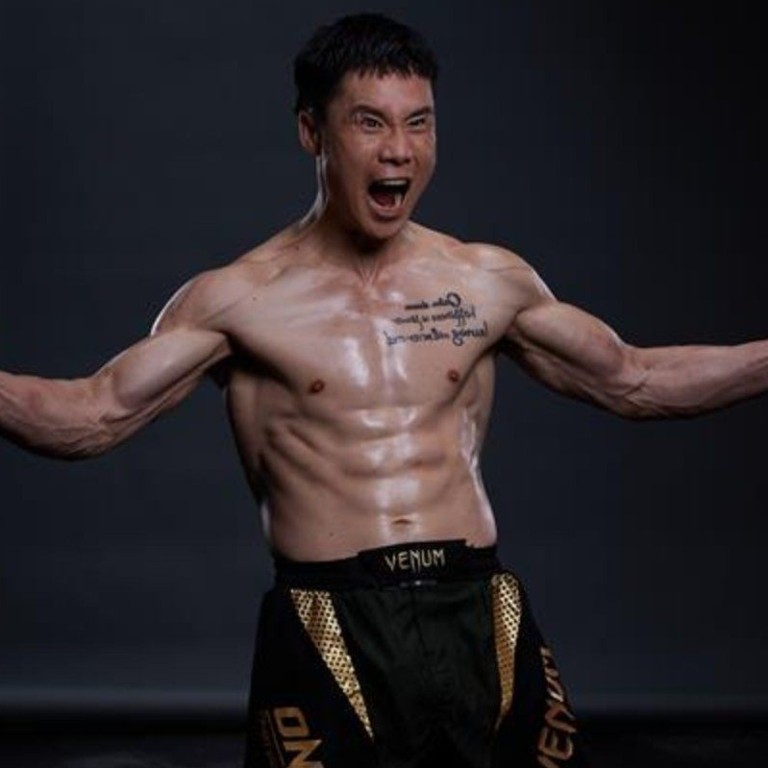 Meet Qiu Jianliang, ONE Championship's cerebral Chinese kick-boxing sensation channelling Bruce Lee and Sun Tzu
Loughborough University student fights with nickname 'Tank' but has a much more nuanced approach to combat than his moniker suggests
Ahead of his ONE debut on Friday night in Singapore, Qiu explains the importance of strategy and study
Do not be fooled by Qiu Jianliang's nickname.
The 31-year-old Chinese kick-boxer, who will make his ONE Championship debut opposite Japan's Hiroki Akimoto at ONE: Winter Warriors on Friday in Singapore, is known to some fans as "Tank". But while he throws heavy firepower, there is nothing tank-like about the way he fights.
At least, not any more.
"[The nickname] was made by the fan base," Qiu said. "I think it describes my style in the beginning of my career. I would always go forwards, never go backwards.
"Now I have totally changed my style. So 'Tank' isn't very suitable for me, but for the moment I haven't got any other thoughts towards my nickname, so that's why I want to continue to use 'Tank'."
Coming up with a new nickname to reflect Qiu's updated style will not be an easy task, because he claims not to have a specific style.
Instead, the cerebral Chinese kick-boxer, who has also won titles in Muay Thai and competed in boxing and MMA, aims to alternate between multiple styles depending on his opponent in the ring or cage.
"Other fighters, they have their steady strategy toward all the fights," he said. "I don't believe that we can use one type of style or one strategy for all our opponents in the coming years, so I use different strategies, different mindsets, different plans."
Qiu's approach to combat is likely to give Bruce Lee fans déjà vu, which is no coincidence given he derives great inspiration from the martial arts legend.
"It's more like Bruce Lee said: 'Be water'," he said. "That is the goal. That is the direction I want to go."
Lee isn't the only figure Qiu has studied in his attempts to improve as a fighter. Look at his bookshelves and you'll also find a well-read copy of Sun Tzu's The Art of War.
"I've read so many technical books in China, especially Sun Tzu, The Art of War," he said. "I think that's what sets me apart, just trying to use all of the mindsets and strategy inside the ring.
"All of these strategies and techniques from those books are helping me a lot. I couldn't understand those strategies and mindsets in the beginning of my career, but as I grow older, and I fight more, I can slowly understand those mindsets, those strategies. Then I feel like I should have read those books earlier. But we can't regret about the past."
For Qiu, training the mind is just as important as training the body – perhaps even more so.
"All physical actions are controlled by our mind," he said.
Yet Qiu does not study for the benefit of his kick-boxing career alone.
Scan his record and you'll see that he has not fought since December 2019, when he extended his win streak to 18-straight with a decision victory over Italy's Ivan Naccari. That is because he has had his nose buried in the books a virtual-world away, pursuing an online Master's in Sports Marketing at Loughborough University in England.
Qiu says juggling his education and his kick-boxing career has been difficult at times, but notes there's a silver lining to the balancing act: focusing on one distracts from the stresses of the other.
"It's pretty difficult to balance between different things," he said. "I believe that's how to overcome a huge challenge in front of me: to do another challenge. I have these two challenges: to mentally study and to physically study, and I shift between these elements to minimise the pressure or anxiety of each of them. That is my way to balance."
With his studies temporarily behind him, and his return to action drawing ever closer, Qiu admits he is feeling the nerves – particularly given Akimoto's immense skill.
Yet the thinking fighter believes even pre-fight nerves have a silver lining.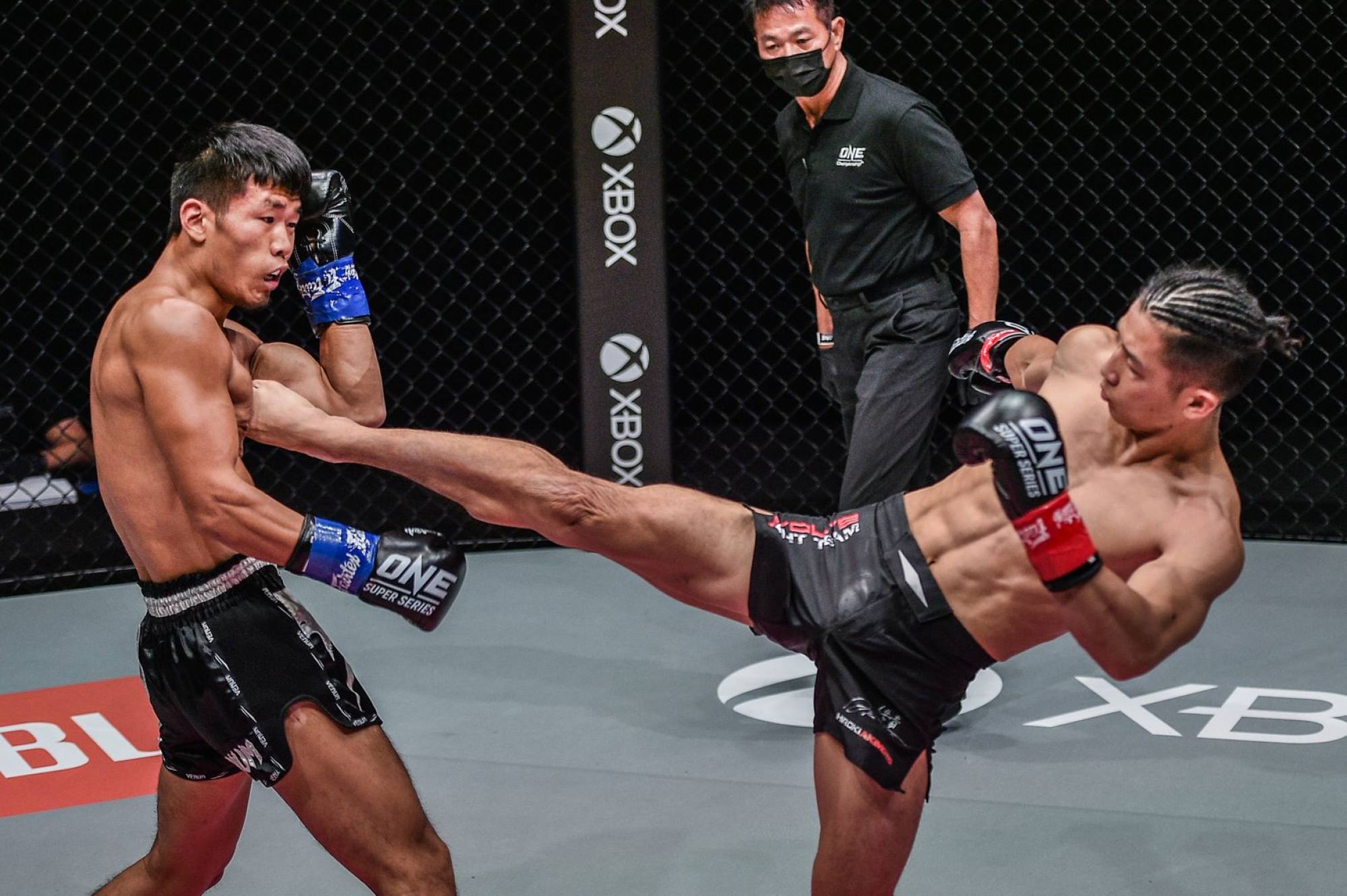 "I have to be honest, I am nervous," he said. "I feel anxiety, stress, pressure for all the fights that I have done as well. But I believe that nervousness, anxiety, stress, and pressure are the normal emotions that human beings have. You don't have to be scared of those emotions.
"When you feel these emotions, it means you care about the things you are doing right now."
Suffice it to say that, in 2021, Qiu has almost completely outgrown his "Tank" moniker. Almost.
When asked to predict the outcome of his ONE Championship debut against Akimoto, there was something distinctly explosive about his response.
"I will try my best to knock him out as soon as possible," he said.