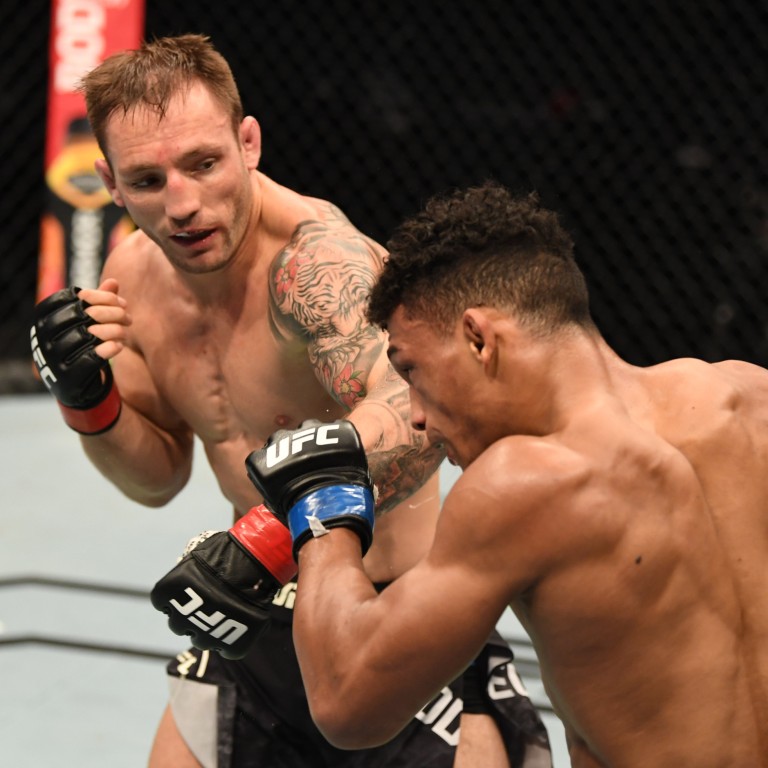 UFC: Brad Riddell against Rafael Fiziev is shaping up as fight of the year contender
Surging lightweights set to clash at UFC Vegas 44 – with a likely top-10 ranking the prize for the victor
'It's a hell of a fight to finish the year on. We're still mates but just once we'll be mates with some very different intentions,' says Riddell
Brad Riddell and Rafael Fiziev know they cannot escape what is on the horizon. Fate – and the UFC – have decreed that these two friends are just going to have to fight.
The former training mates are set for a showdown at UFC Vegas 44 this weekend that could, and should, see the winner enter the lightweight division's top-10 rankings as well as place them in line for a possible title shot in the not-too-distant future.
And the bout also comes with huge fight of the year potential, given the all-action style both parties will bring to the occasion.
That much, Riddell said, is a given.
"It's a hell of a fight to finish the year on and, yeah, we are very evenly matched which will be cool," said the No 12-ranked lightweight from New Zealand.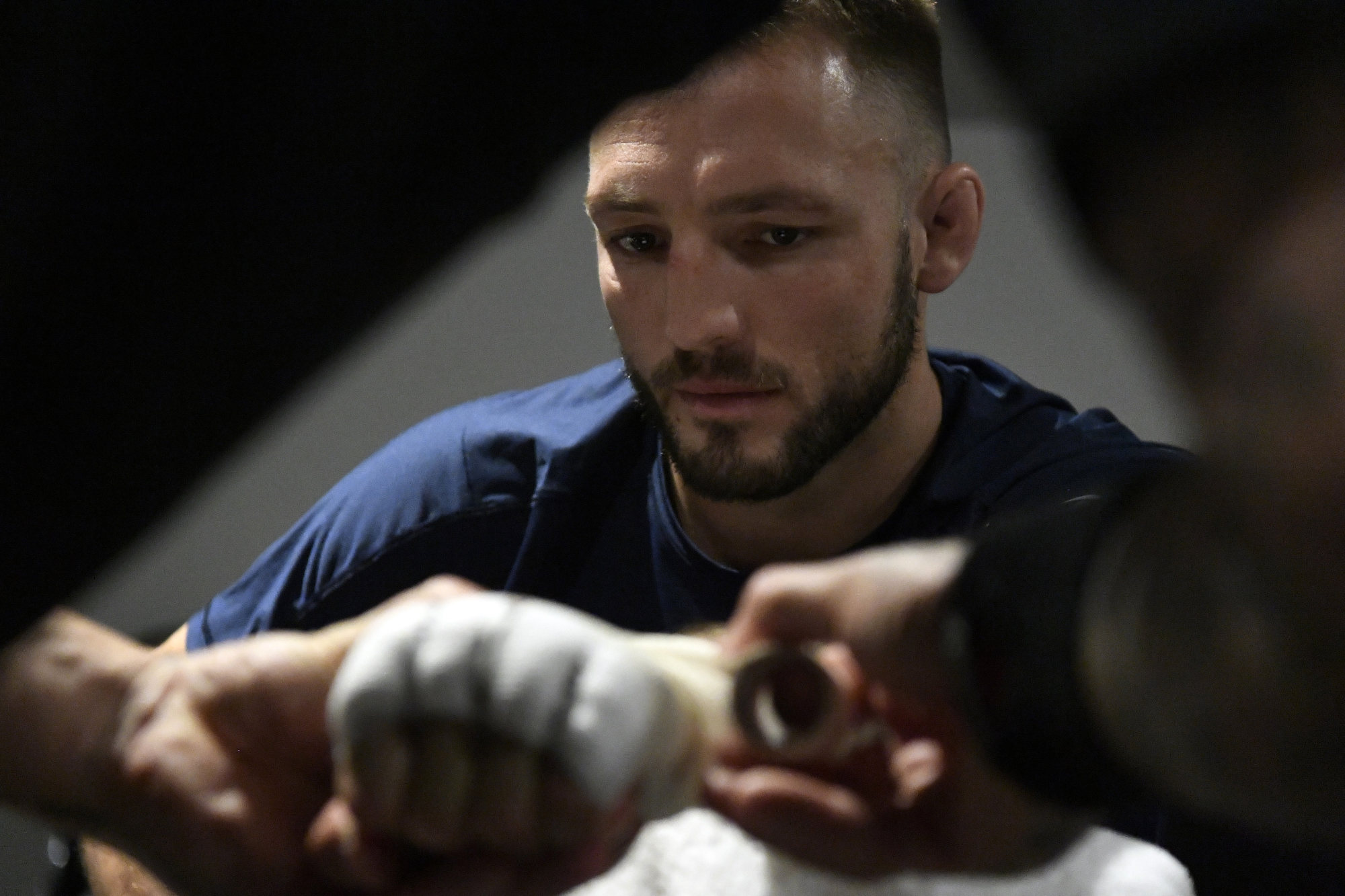 "We're still mates. I'm sure we'll be nice before and after but just once we're in there we'll just be mates with some very different intentions for that 15 minutes. The friendship gets put on hold, I suppose, and we'll just compete."
As recently as five years ago both Riddell (10-1) and the Thailand-based Kazakhstani Fiziev (10-1) were based out of the Tiger Muay Thai gym on the tropical holiday island of Phuket, from where they were being sent out into Asia's many and varied kick-boxing promotions. They formed a bond, over their love of the fight game in general and their growing desire to one day mix it with the best that global MMA has to offer.
And now here they are this week, sitting in separate Las Vegas hotel rooms and talking up their determination to put their friendship aside for one night only, as their destiny – in the world's pre-eminent MMA promotion – awaits.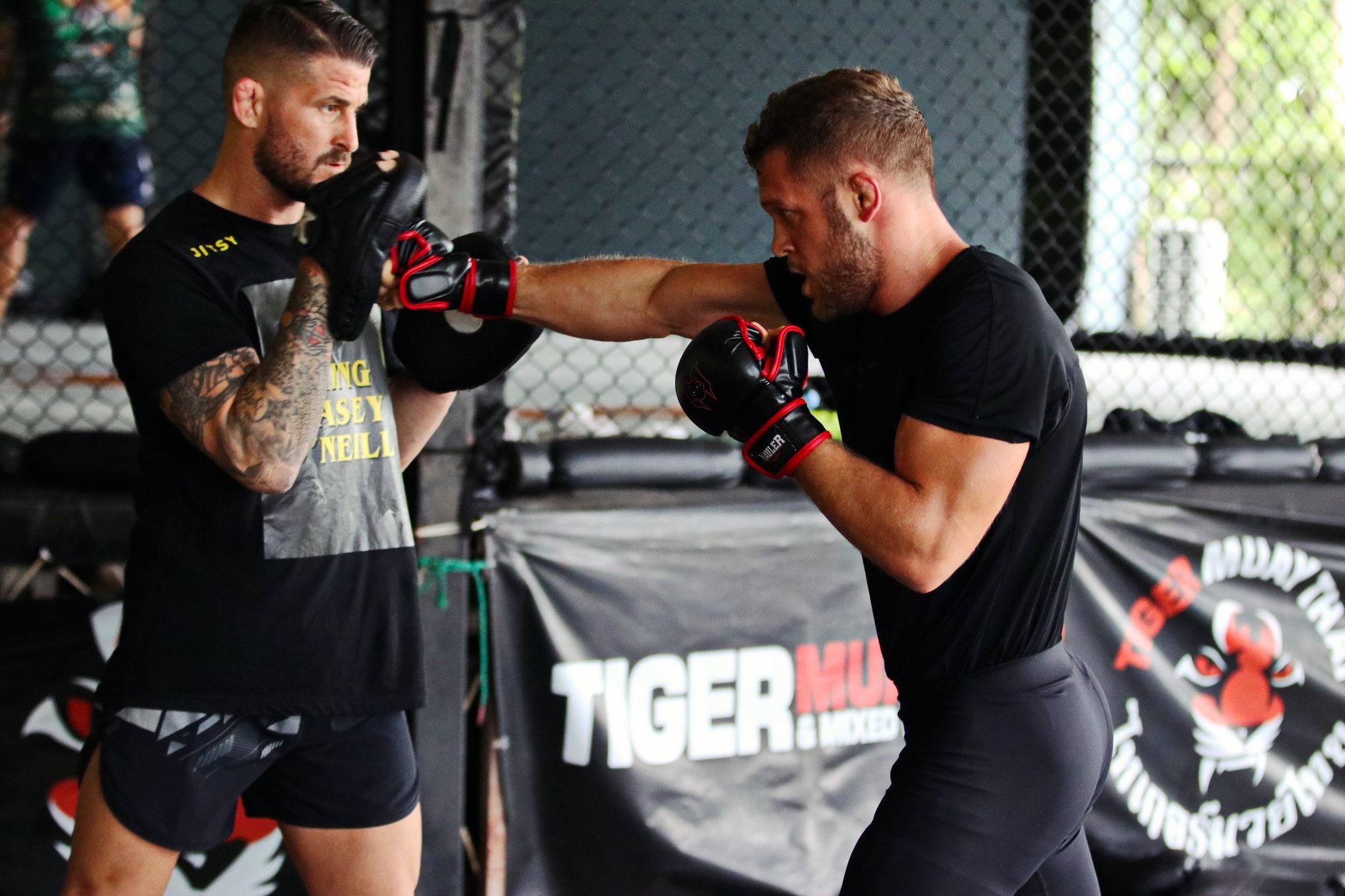 "Of course I like him and all this stuff," laughs the No 14-ranked Fiziev. "But sometimes in this business we need to help each other. He's helping me to make money now. I am helping him to make money now. We are close in the rankings, we have travelled down the same road with kick-boxing and also Muay Thai and now we have the same record in MMA. I like it. It's funny. It's funny. And I promise you this is going to get interesting when we enter the cage."
It's a match-up made in MMA heaven. Both fighters come from stellar stand-up backgrounds – what with the 30-year-old Riddell ending his career at 59-10, and the 28-year-old Fiziev finishing up at 39-8 – and both have grown in strength and presence across their transitions to their new sport.
They will enter the cage clocking in at around the same height, weight, and reach – and with identical records in the sport. They are also each on 4-0 runs and their past bouts have boasted post-fight bonuses – three in a row for the Kazakh and one last time out for the Kiwi – that reflect the kind of action they each like to serve up for fans.
Fiziev is also quick to point out this should be a banger.
"If I win this fight it should open up the road to the belt, and from Brad it is just the same," he said. "He's smart. He has a good IQ for fights. This is a very nice technical fight, maybe not even a crazy fight like everyone wants, because we both like counterpunching. But it will be hot for the fans, and we will really turn the heat on."
Riddell said he has watched his friend's progress in the UFC from afar as the coronavirus pandemic has forced both to alter established pre-fight routines.
For Fiziev that has meant being tucked away in Florida and Sanford MMA since his last fight in August. "I go train morning. I go train afternoon. And I go eat and I go sleep and wake up and again train," he said. "Every day is the same for two months."
For Riddell it has meant a private bubble away from the world back home in New Zealand, where "it sort of felt like it was us against the world so it just gave me a little bit of adversity to push through, a bit more drive".
There's no doubt at all about how ready they both are for Saturday night.
"From where we both were five years ago this is pretty cool," Riddell said. "It's gonna start with a large amount of stand up, but I guess if it's very, very even somebody is gonna have to try and get the other guy down at some point. I have like a game plan but I'm fully aware that I could end up going into some very different realms. But I guess that's what the excitement is all about, right?"