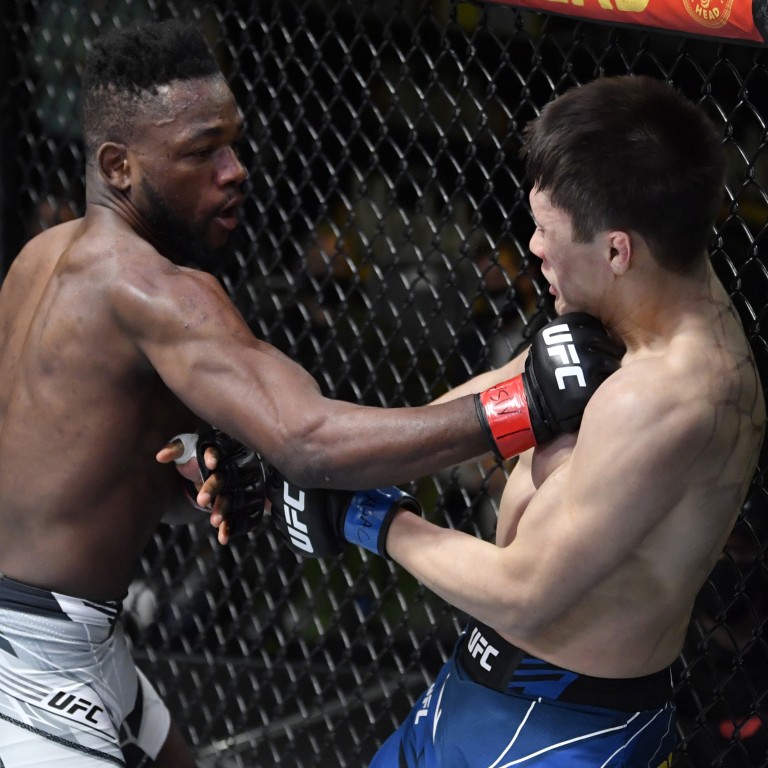 UFC: Manel Kape declares 'I'll be world champion again' after first-round TKO of Zhalgas Zhumagulov
Former Rizin bantamweight champ continues his resurgence with another first-round finish at UFC Vegas 44
'I don't need to call anybody [out] – everybody needs to call me,' insists 'Starboy' Kape
The "Starboy" has well and truly arrived in the UFC.
Portugal's Manel Kape (17-6) made "easy work" – in his own words, atop the Octagon – of Zhalgas Zhumagulov (14-6), securing a first-round TKO in their flyweight bout on Saturday night's UFC Vegas 44 undercard.
The 28-year-old former Rizin champion's time in the UFC got off to a stuttering start, with two straight decision losses to Brazilians Alexandre Pantoja (24-5) and Matheus Nicolau (17-2-1), the latter a controversial split that many had Kape winning.
The Luanda, Angola-born Kape, who fights out of AKA Thailand in Phuket, then missed weight for his bout with Ode Osbourne in August, but reset the narrative with a flying-knee KO in the first round at UFC 265.
This time he will be eligible for a performance bonus after making weight, and could very well end up with an extra US$50,000 in his pocket.
"I won the fight with Nicolau, everybody saw – I don't know why they gave me the loss," Kape told Daniel Cormier in his post-fight interview in the Octagon. "But I don't need to call anybody [out] – everybody needs to call me.
"I'm the 'Starboy' of UFC. I was world champion before, I will be world champion again. People want it, come and get it. I already renew my contract with the UFC. I'm like a heavyweight, I get a big fat cheque. Come and get it."
Kape smiled after being caught early with a looping right hand by Zhumagulov, but started to find his rhythm and his range midway through the first round.
He then sat the Kazakh down with a left hook, right cross combo. Zhumagulov worked his way back up but from there, Kape knew his opponent was hurt and swarmed him.
Zhumagulov covered up as Kape unleashed a ferocious flurry against the fence until the Kazakh fell again, and referee Keith Peterson stepped in.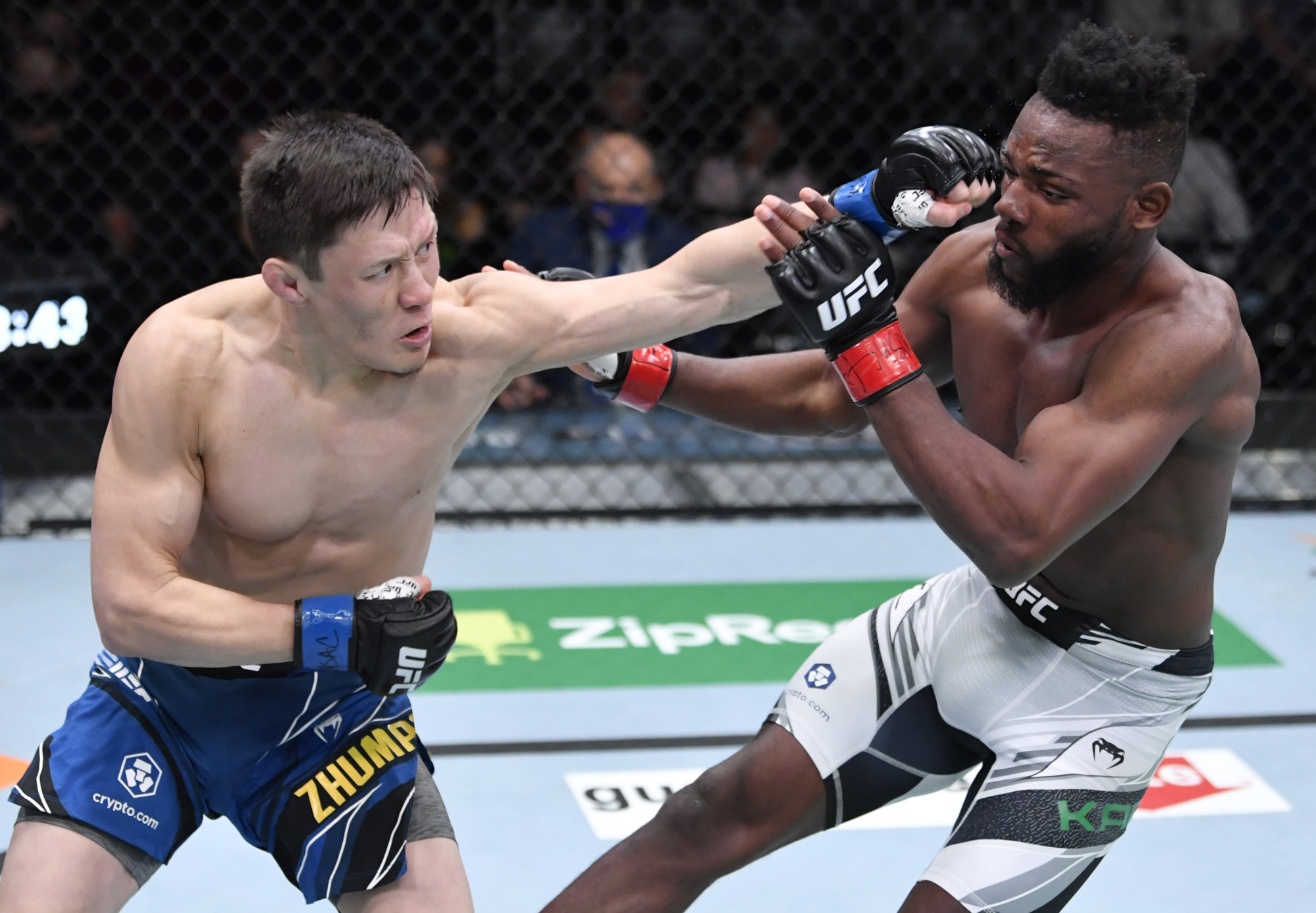 "Every time I have a good plan," Kape said. "Always when I say I will do something, expect I will do it.
"I came here to be a champion. I will be a champion next year, if God permits that. I'm the best flyweight in world. I will work hard for it. I know that I am. I did the easy work, easy money.
"I've never been knocked out. I let him get some confidence, touch me on my face, but I know I will never fall in here, and when he stayed close I did the combinations. Left cross, right cross. I know he will fall on my superpower, and I just did the work."