MMA
Get more with myNEWS
A personalised news feed of stories that matter to you
Learn more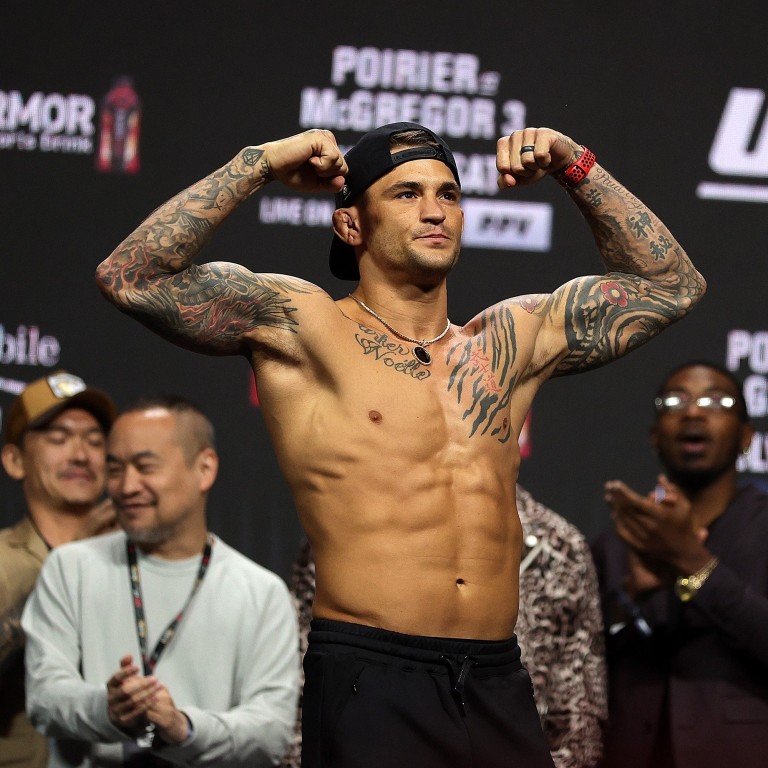 UFC 269: Poirier looks to cement legacy with title win over 'dangerous' Oliveira – 'once a champion, always a champion'
Dustin Poirier challenges fellow veteran Charles Oliveira for the UFC lightweight title in Las Vegas
'The Diamond' believes capturing the undisputed lightweight title will cement his legacy in MMA
Dustin Poirier believes immortality in MMA is just one win away.
Fresh off a pair of stoppage wins over Conor McGregor, the 32-year-old American will take on Brazil's Charles Oliveira in the main event of the stacked UFC 269 card this Saturday in Las Vegas. If he wins, he'll be crowned the undisputed UFC lightweight champion and, by his estimation, cement his place in the MMA history books.
To say he is excited for that opportunity would be an understatement.
"This feels very special to me because I have the opportunity to be the world champion," Poirier (28-6) told the media assembled in Las Vegas ahead of UFC 269. "It gives me chills just saying it. I want it so bad."
"This is forever," he added later. "You don't take that away: once a champion, always a champion."
Poirier, who briefly held the UFC's interim lightweight belt but was submitted by Khabib Nurmagomedov in his lone crack at the division's undisputed title, has been fighting for the promotion for just shy of 11 years.
The 32-year-old Oliveira (31-8) is one of just a few fighters with more UFC experience than Poirier, having made his Octagon debut about a year before the American.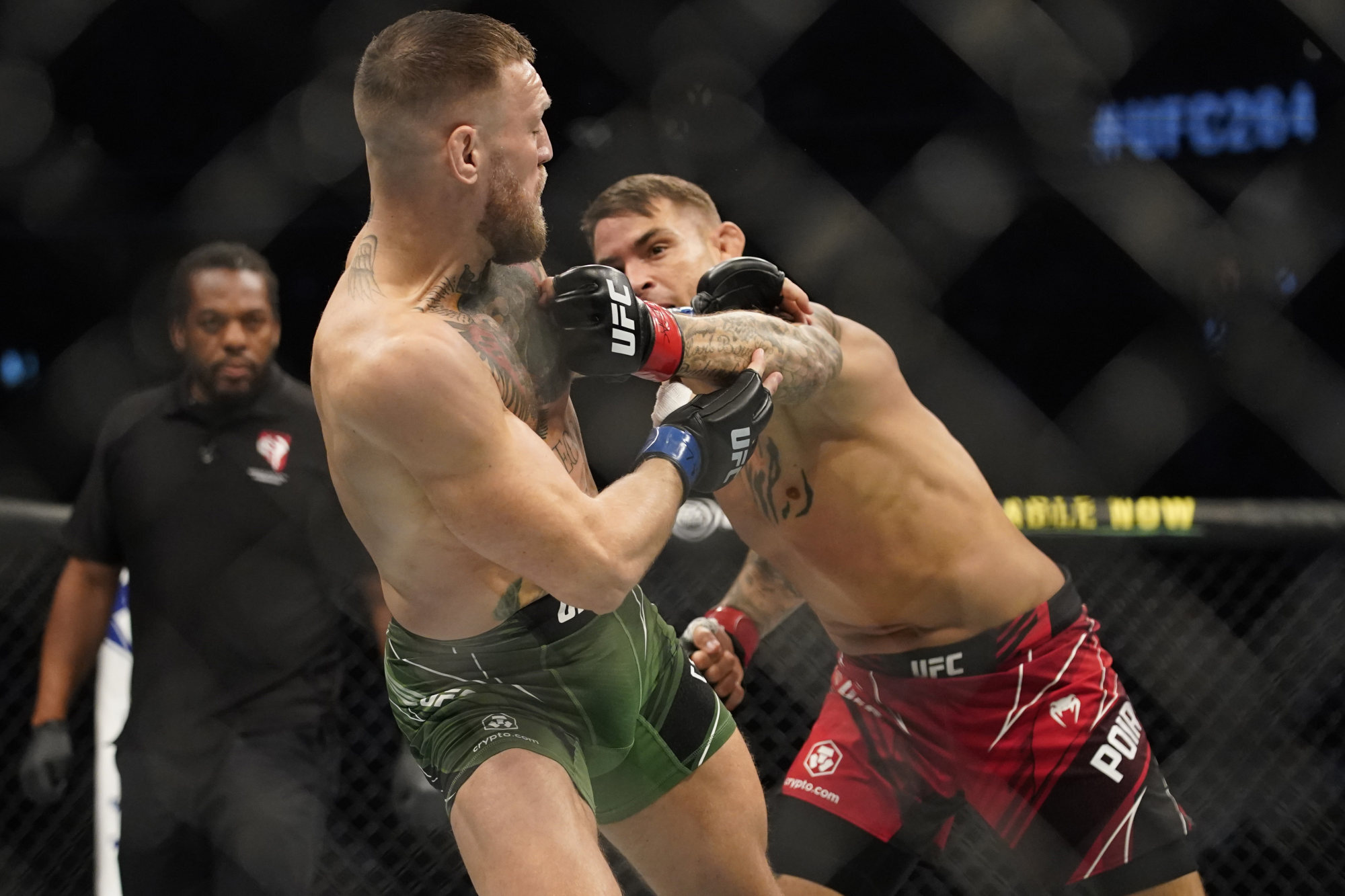 Poirier has been watching Oliveira for much of that time, and was excited when the Brazilian won the lightweight title with a second-round knockout of Michael Chandler at UFC 242 in May.
"I've been watching [Oliveira] for a long time," Poirier said. "There's a list of guys that, when they won the belt, it was really special to me, and he is on that list. [Michael] Bisping's on that list, Robbie Lawler's on that list."
"I'm trying to add my name to that list. That's the goal here this weekend."
Oliveira holds the record for most submission wins in UFC history, at 14, but has also become a dangerous striker over the years, with nine knockout wins to his credit. Poirier is well aware of what his foe brings the table, and has prepared accordingly, carefully tailoring a strategy for the fight at American Top Team in South Florida.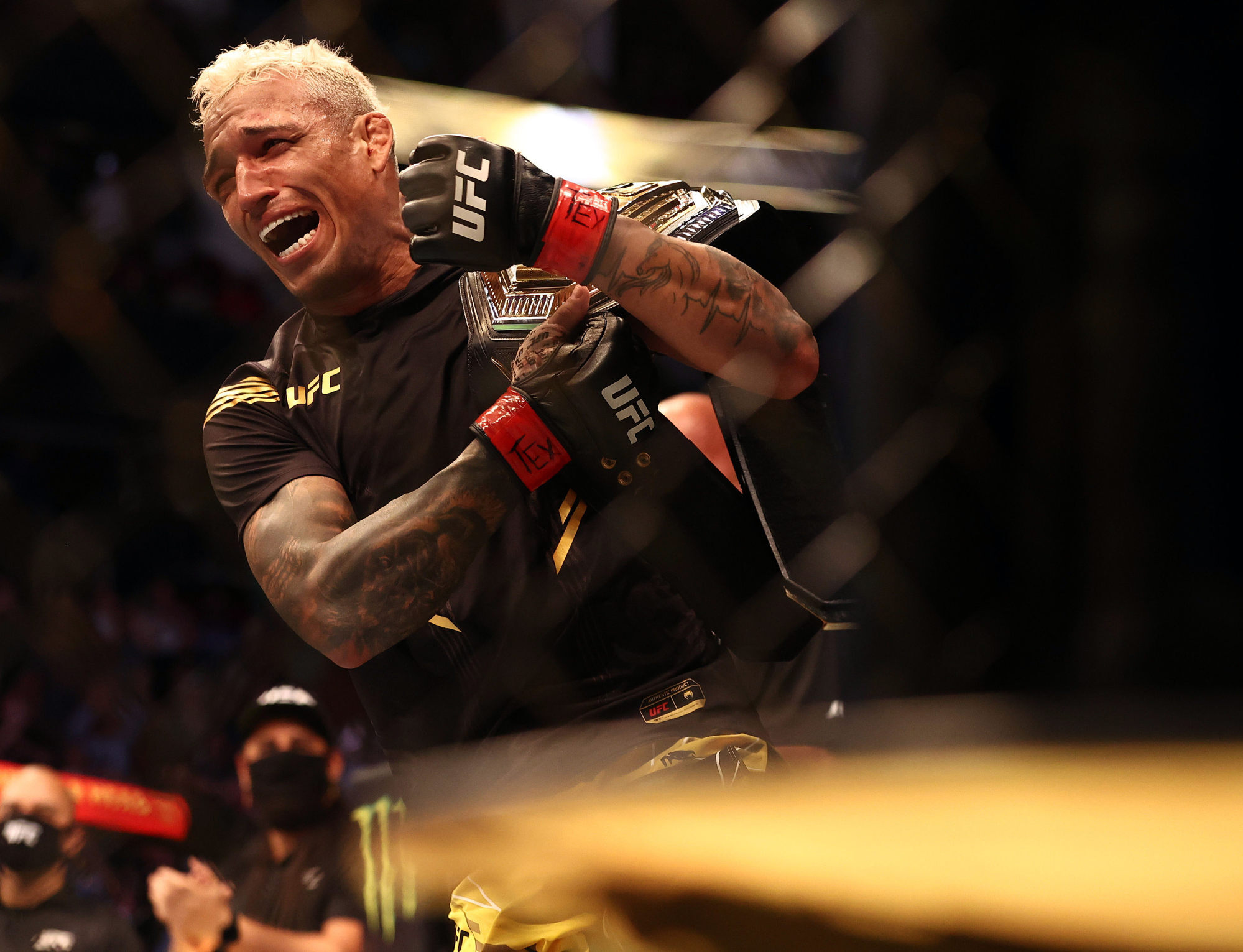 "He's as dangerous as any of the other top guys I've fought, just in different areas," he said of Oliveira. "His submission game – numbers don't lie. He's the most dangerous ever hitting the canvas in the UFC. We didn't put that aside in training camp. We really focused on the fence, fight IQ on the ground, and where I'm at in the round and the risks I need to take."
"He's dangerous," he added. "He throws big knees, big kicks, power shots. He keeps himself protected, throws a good, sharp hook that he hit Chandler with. He does a lot of things well on the feet. He's not a big volume puncher, [he doesn't have] the best footwork, but [he is] very aggressive, and not a point fighter. He's trying to finish you."
Poirier has spent years dreaming of the undisputed lightweight belt being wrapped around his waist, but suspects the most satisfying moment of all will come once the dust has settled, and he, his wife Jolie, and their young daughter board their flight home.
"I just think about the next day," he said. "Not the moment [I win the belt], but the next day, because it's when I can exhale. I'm gonna win this fight, do media, go back to my hotel – it's still a rush of madness – but when I get on that airplane with my wife and daughter then next day, I can exhale.
"I can hold the belt with my family. That's what I think about. That feeling. I can't wait to see what feels like."