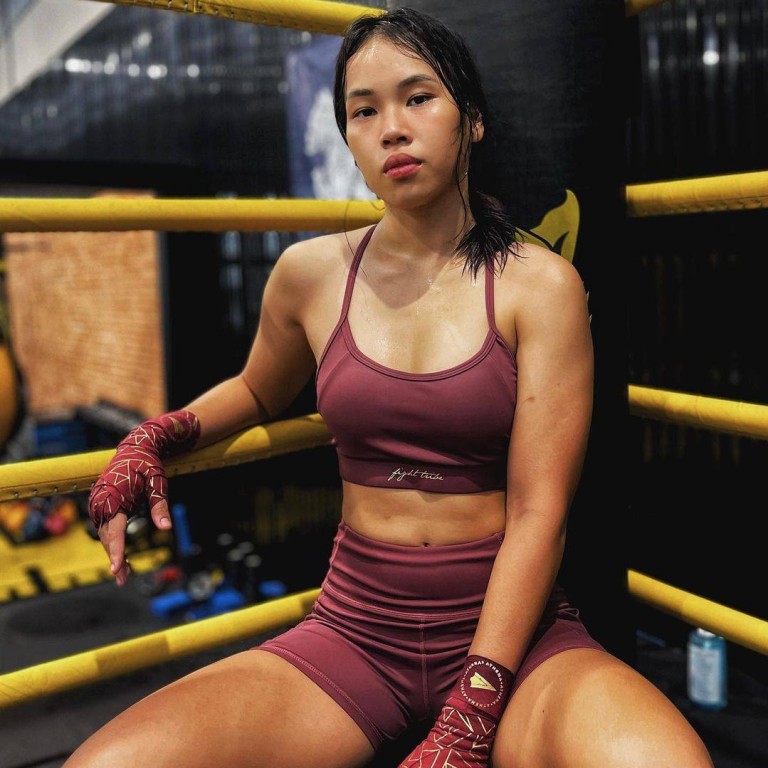 ONE Championship 157: Wondergirl Jaroonsak plans to 'go slow like Stamp Fairtex' on move from Muay Thai to MMA
Muay Thai star will make her MMA debut against India's Zeba Bano at ONE 157 on Friday in Singapore
Wondergirl says 'two years would be perfect' as she charts course to strawweight champ Xiong Jingnan
Wondergirl Jaroonsak is hoping to follow in the footsteps of Stamp Fairtex as she transitions from Muay Thai to MMA.
The Thai will make her MMA debut at Friday night's ONE Championship 157 event in Singapore, taking on India's Zeba Bano at strawweight.
Her popularity among fans could give her the inside track to a fight with the division's reigning champion Xiong Jingnan – especially given the lack of other contenders in the division at the moment – but she is content to take the scenic route to a title shot.
"I'm still pretty new to this sport so I would like to go up slow like Stamp Fairtex," Wondergirl, a veteran of more than 50 Muay Thai fights, told the Post on Monday. "Slow and strong."
Stamp, who previously held ONE's atomweight kick-boxing and Muay Thai titles, debuted in MMA in 2019, and challenged Angela Lee for the promotion's atomweight MMA title in March.
Wondergirl likes the pace set by her fellow Thai, but believes she might be able to work her way to a title shot a little more quickly.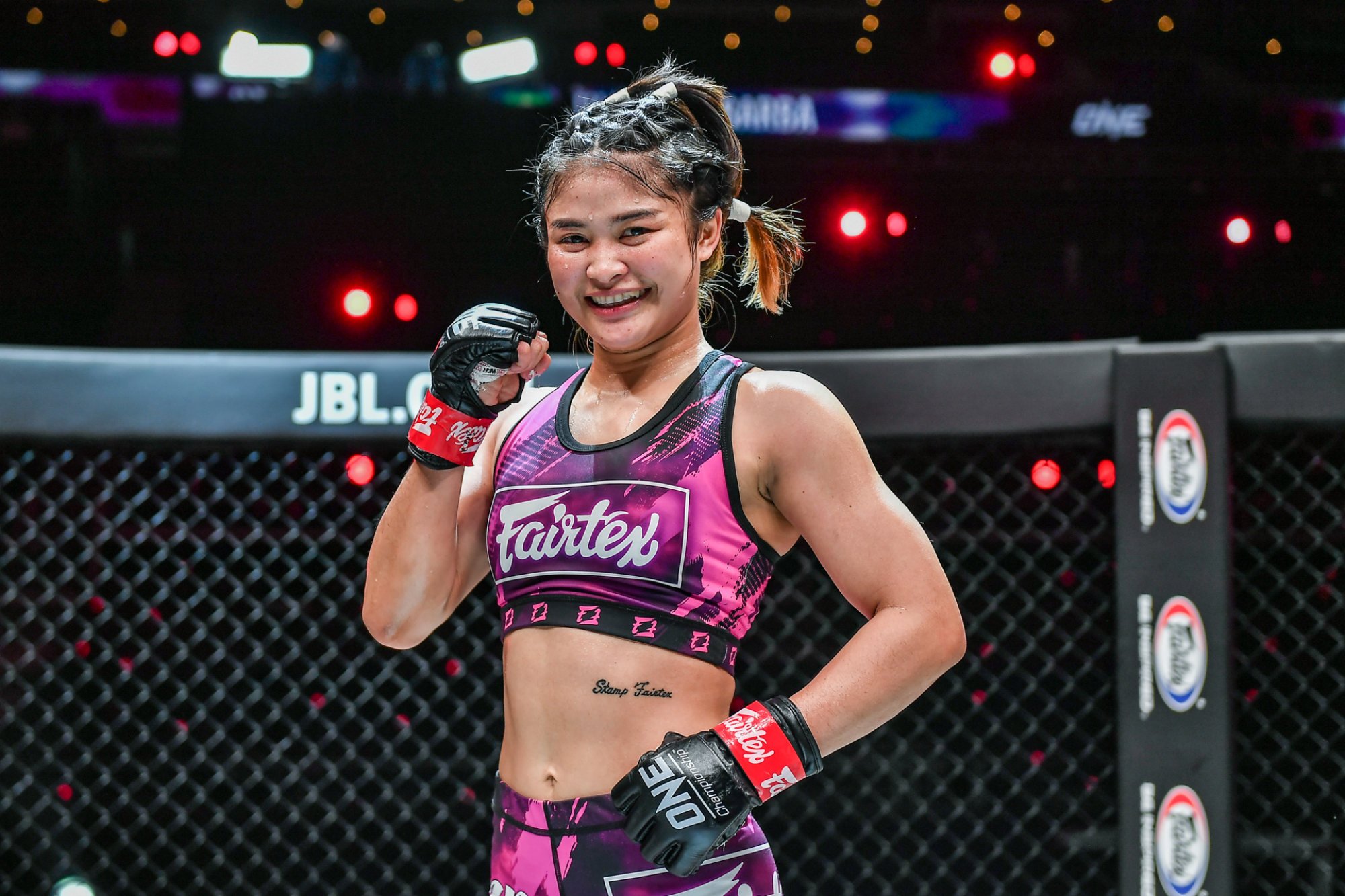 "I think two years would be perfect," she said. "It's not too fast, it's not too long."
Wondergirl's MMA debut has already been a long time coming.
She has been learning to grapple for years, and holds a 3-1 record on the amateur MMA circuit in Thailand, with finishes in all of her victories. She was even scouted by ONE chairman and CEO Chatri Sityodtong at one point, but was deemed too raw for MMA, and signed to a Muay Thai contract instead.
"I've been planning to move to MMA since day one, when I was back in Pattaya," she said. "Mr Chatri came to the gym. He was not really wanting me to fight MMA back then because I didn't seem like I was ready. I was pretty new to the sport."
"I didn't take it that serious back in Pattaya," she added. "They gave me the opportunity to compete in ONE Championship in a Muay Thai contract, so I took it because it's a big opportunity.
"But I was still training MMA. I never stopped training."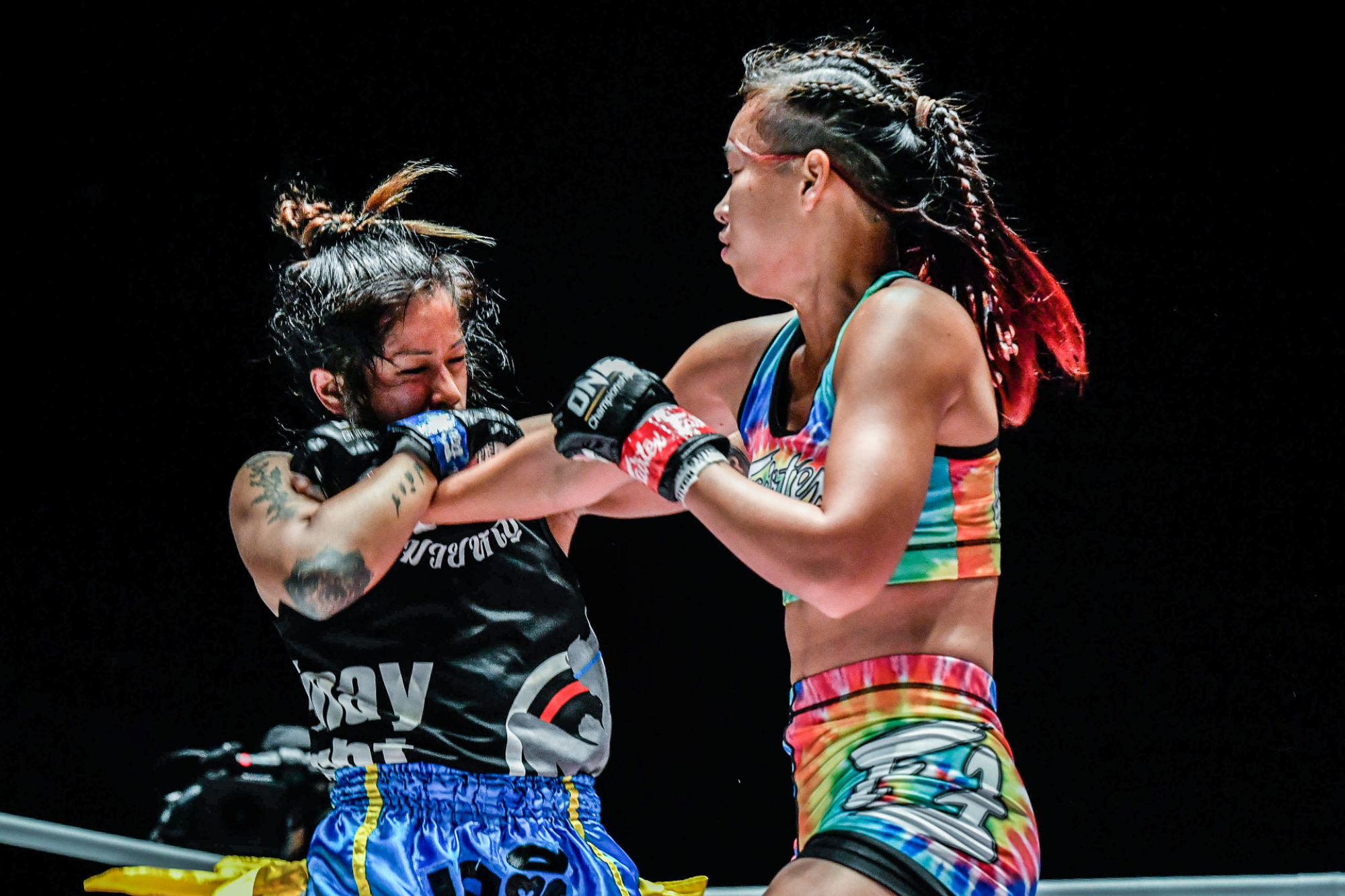 Several years, three Muay Thai fights, and countless training sessions later, and Wondergirl was given the green light to move into MMA.
Expectations are high ahead of her Friday debut against Bano, but she is confident she will live up to them.
"Her background is striking as well," Wondergirl said of her opponent. "She's from Wushu.
"I think I can handle her with my Muay Thai and my grappling. Who knows, maybe I'll win by submission."