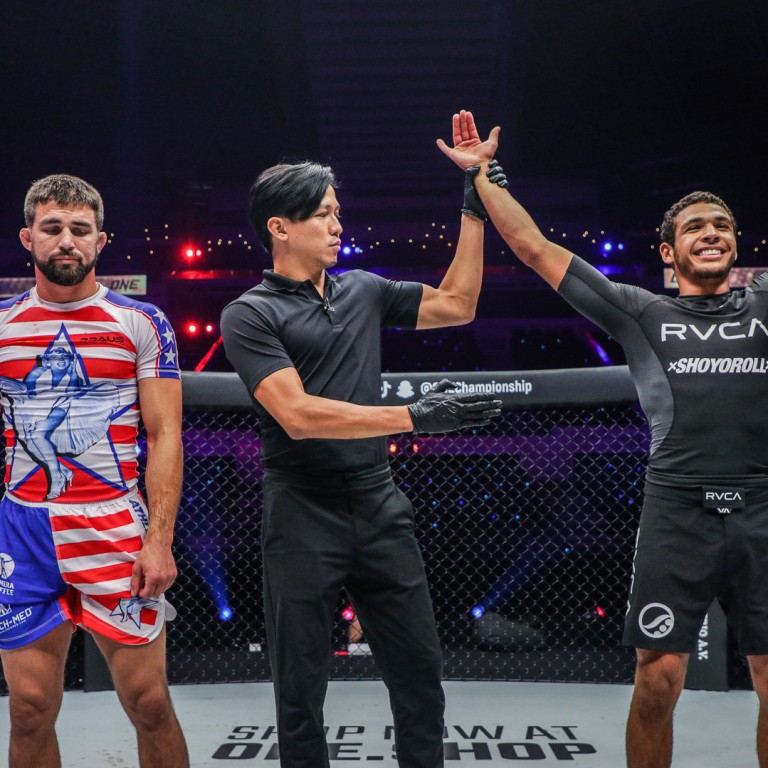 ONE Championship 157 results: Tye Ruotolo submits Garry Tonon, Joseph Lasiri stuns Prajanchai to win title
Rodtang, Walter Goncalves, Superlek, and Michael Savvas all advance to second round of flyweight Muay Thai Grand Prix
BJJ stars Kade and Tye Ruotolo dominate on ONE debuts, while Wondergirl wins by submission in first MMA bout
There was plenty of drama on Friday night's action-packed ONE Championship 157 card in Singapore, but BJJ phenoms Tye and Kade Ruotolo truly stole the show.
The 19-year-old twins both made successful debuts in the Asian martial arts promotion, with Tye submitting the legendary Garry Tonon in under 2 minutes in their submission grappling bout.
That win bagged him a US$50,000 performance bonus, after his brother Kade had dominated former ONE lightweight MMA champ Shinya Aoki for a decision.
There was a shock in the co-main event, with Joseph Lasiri making Prajanchai quit on his stool before the fourth round, claiming the strawweight Muay Thai title and a bonus in the process.
In the main event, Petchmorakot earned a split decision to retain his featherweight Muay Thai title against a game Jimmy Vienot, with a fourth-round knockdown proving crucial.
Elsewhere, Rodtang Jitmuangnon, Walter Goncalves, Superlek Kiatmoo9, and Michael Savvas all advanced to the semi-finals of the flyweight Muay Thai Grand Prix.
Here is a full rundown of all the results from ONE 157.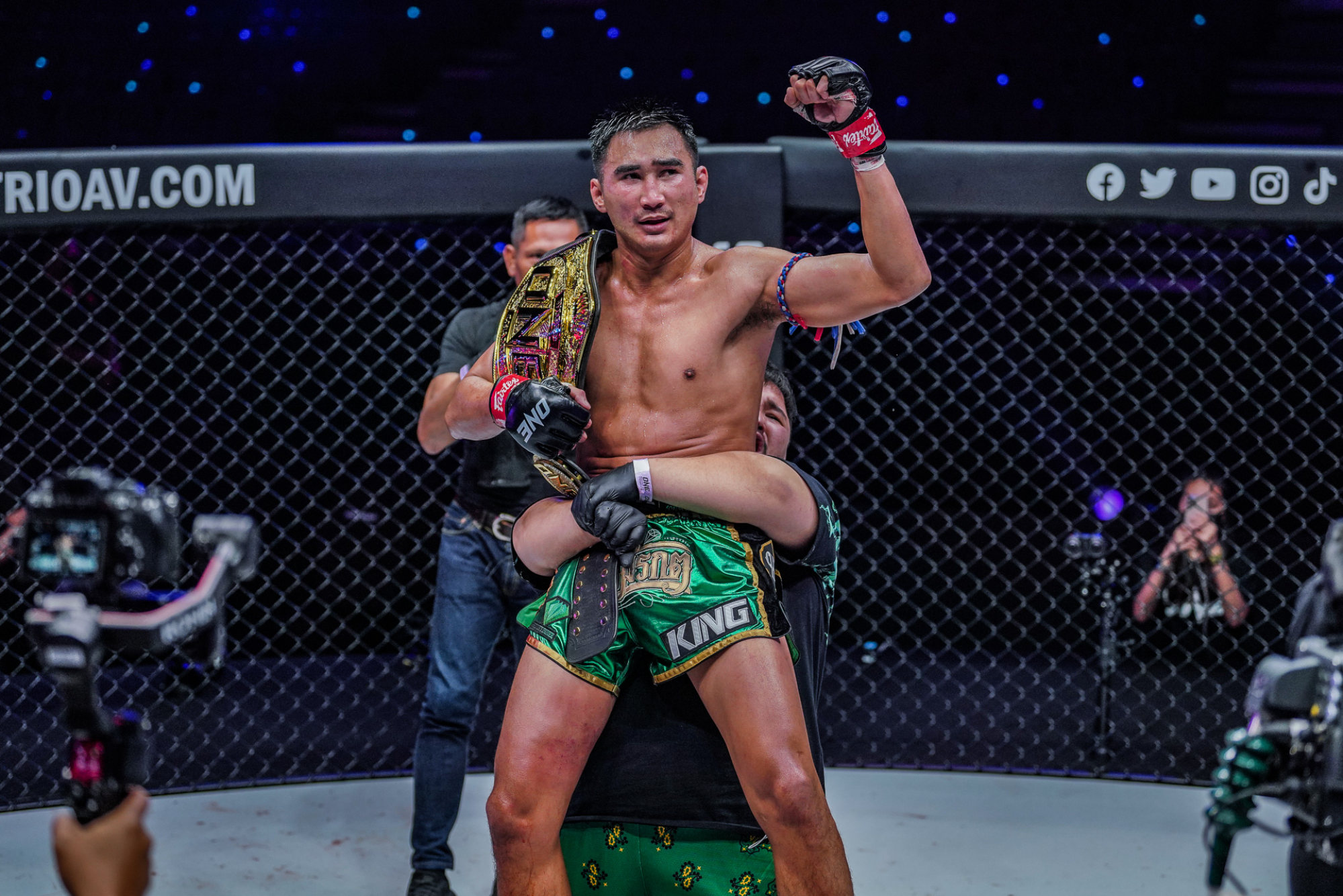 Petchmorakot scrapes by Vienot to retain title
Petchmorakot is still the ONE featherweight Muay Thai champion, but he nearly left the Circle without his title on Friday night in Singapore.
The Thai was back in action in the ONE 157 main event, taking on towering Frenchman Vienot. He clearly lost the first two rounds, and looked like he could be cruising toward a loss.
But he was able to turn things around with a strong third round, and performed even better in the fourth, countering a round kick attempt with a sizzling counter right hook that sent his challenger to the floor.
The champion dialled back his offence in the fifth and final round – a risky move considering the competitive nature of the fight – but ultimately won a split decision nonetheless.
"I will keep defending my belt, and I will keep doing it in ONE Championship, right here," he said after the win was announced.
He received a US$50,000 bonus for his performance.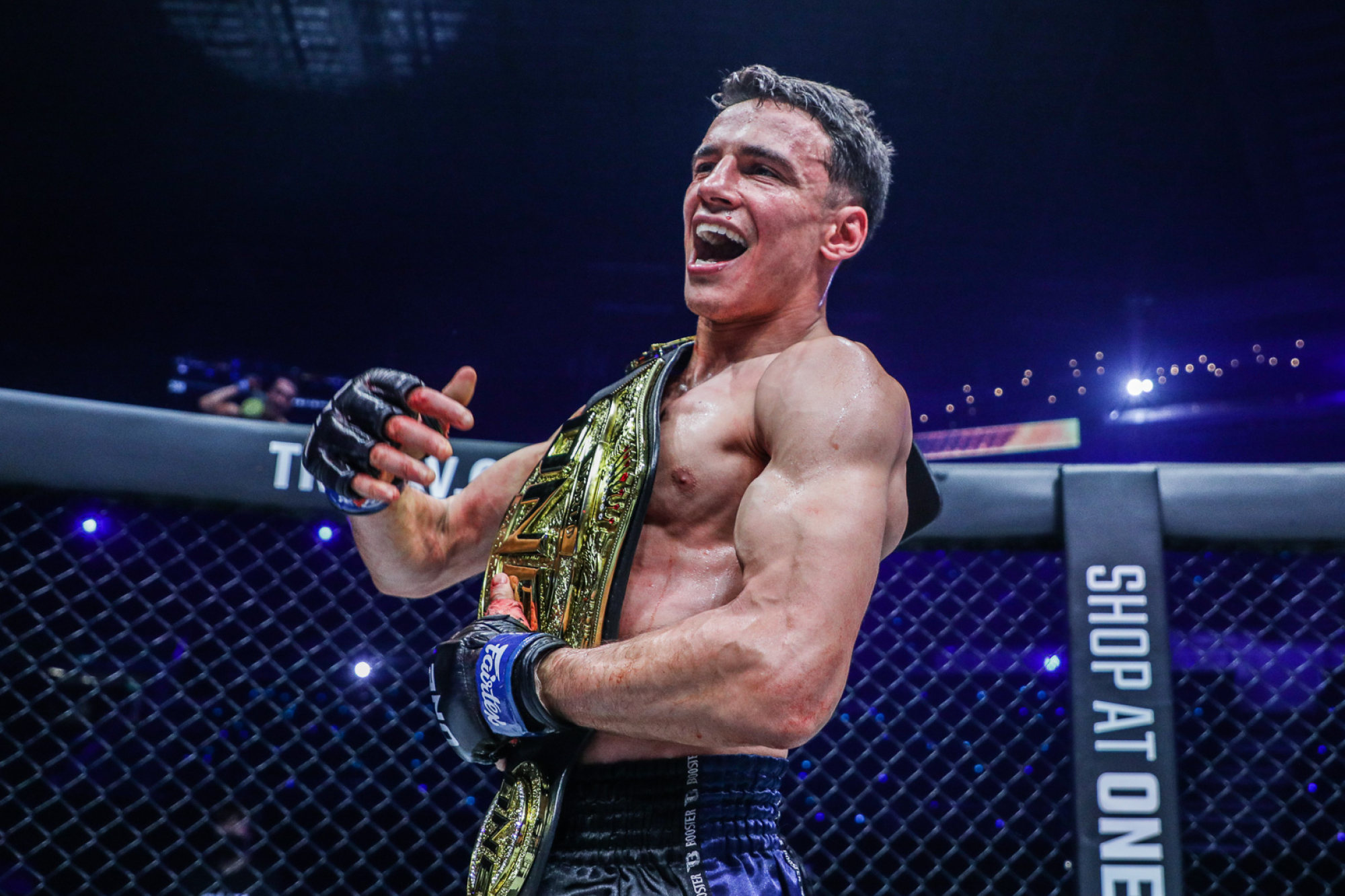 Lasiri stuns Prajanchai, wins title
Italian-Moroccan Lasiri engineered a huge shock by making Prajanchai quit on his stool before the fourth round to claim the strawweight Muay Thai title in the co-main event.
He busted the Thai's right eye in the opening round, opening a huge cut, and it was soon swollen shut with Prajanchai telling his corner he could no longer continue after the third stanza.
"The feeling is too big to describe. I come here and I improve myself. We worked every day, we changed the game plan – it's a different Lasiri, this is the result," said the new champion, who had started his ONE career with four straight defeats.
As well as getting his hands on "26.4 pounds of gold", the Kick and Punch Milano star also bagged a US$50,000 bonus.
"Who tell me I can't fight Prajanchai?" he said. "I have big respect for him, but look. ONE Championship, they gave me the possibility to come here and improve myself. That's the result. Singapore here we go, this is the main event of my life."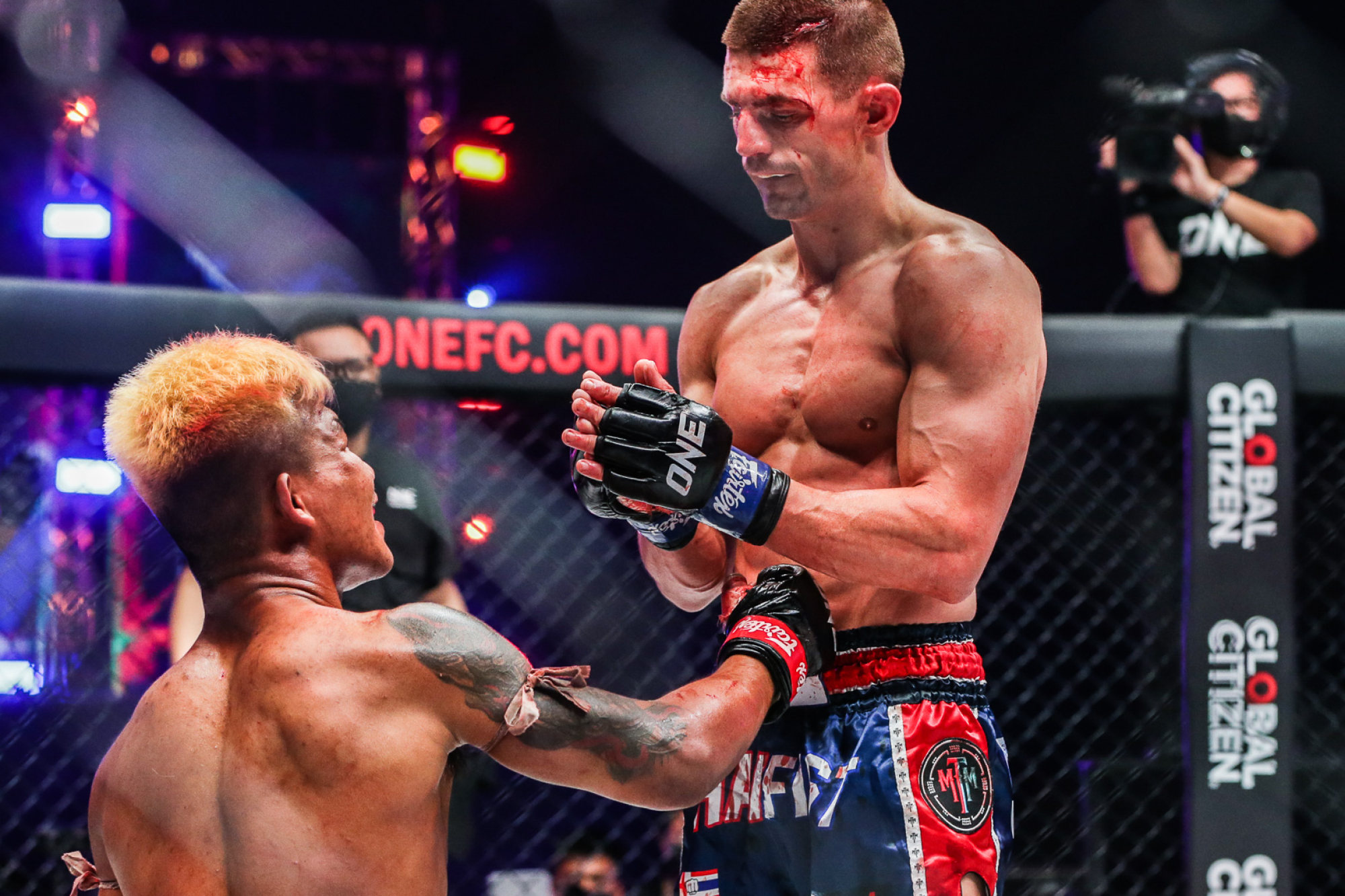 Rodtang bloodies Smith for bonus
Rodtang was the last man to advance in ONE's flyweight Muay Thai Grand Prix, and he made it look easy.
The 24-year-old Thai, ONE's reigning flyweight Muay Thai king, was in action against Jacob Smith of the United Kingdom. Known as one of the most aggressive fighters in combat sports, Rodtang was in top form in Singapore, battering his foe to a decision win with an assault of kicks and elbows, and some very slick boxing.
"At least three cuts on Smith, maybe a broken nose," commentator Michael Schiavello said concernedly between the second and third rounds.
With his bonus-winning victory, Rodtang will now meet Cyprus's Michael in the Grand Prix semi-finals.
Tye Ruotolo taps Tonon inside two minutes
The 19-year-old American Tye Ruotolo – one half of the Ruotolo twins – made a huge splash in his ONE Championship debut, defeating decorated veteran Tonon with a D'Arce choke in a lightweight submission grappling match.
It took the young star less than two minutes to tap the multiple-time IBJJF and ADCC champion – an impressive enough feat to earn him a bonus from ONE chairman and CEO Chatri Sityodtong.
"I thought it was about to take me six or seven minutes [to get the tap]," Tye told commentator Mitch Chilson in his post-fight interview. "Me and my brother got a killer D'Arce. I was stoked to pull it off."
After the victory, Tye called for a fight with Aoki, whom his brother Kade defeated by decision earlier on the main card.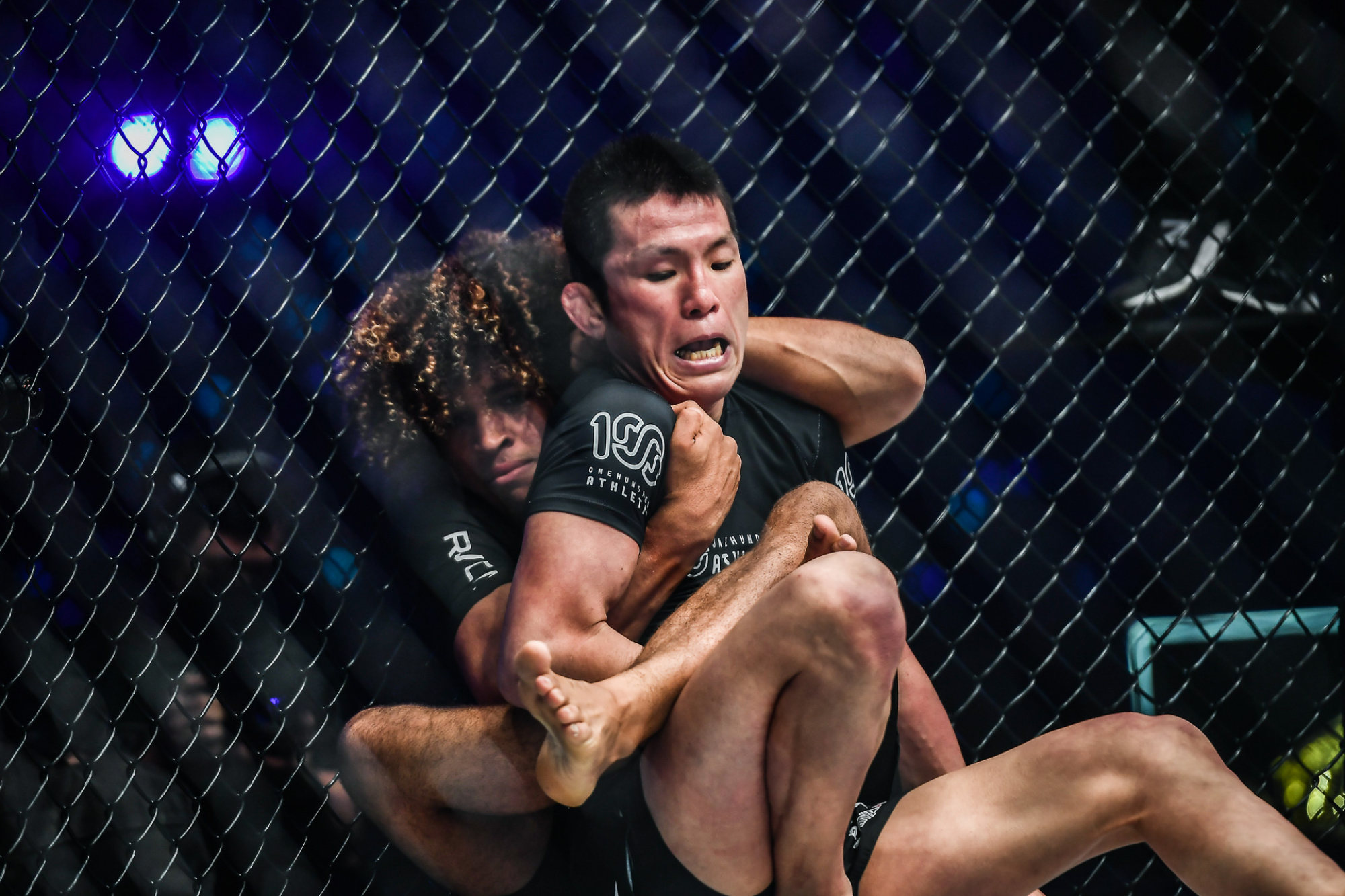 Kade Ruotolo dominates Aoki for decision
Kade Ruotolo, the other half the Ruotolo twins, also made a successful ONE debut, defeating former lightweight MMA champ Aoki by decision in a 10-minute submission grappling contest.
Ruotolo was the aggressor throughout the match, chasing takedowns against the cage, and notably threatening with a buggy choke in the final minutes of the fight.
"I got to a couple good positions, but I just couldn't get the submission," he said. "That buggy choke was really close at the end."
Under ONE's old submission grappling rule set, Ruotolo's failure to find a submission would have resulted in a draw. However, the promotion recently updated its rules, and now awards a decision victory to whichever party attempted more submissions.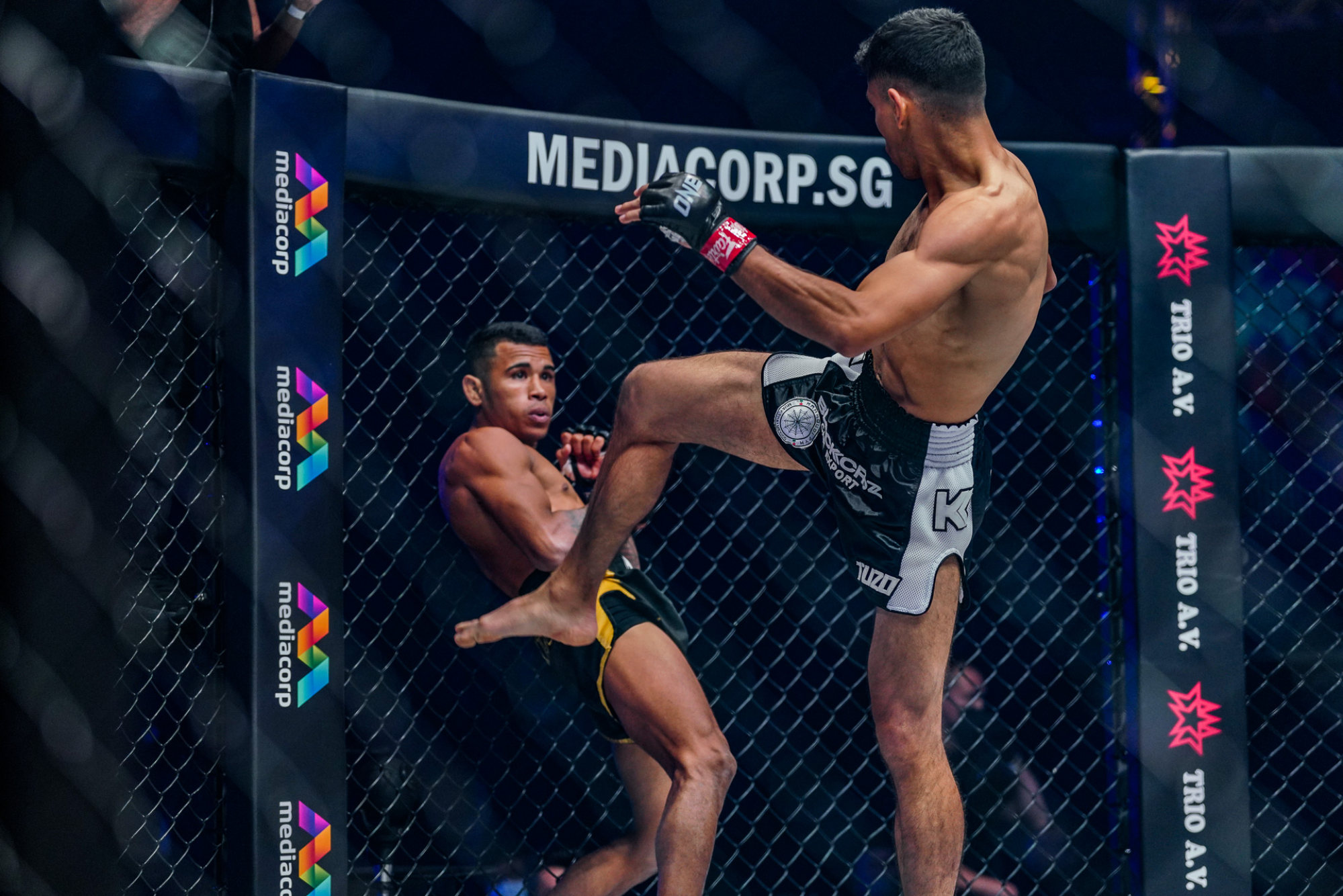 Goncalves swarms Cruz, promises 'war' with Superlek
Brazil's Goncalves picked up one of the most impressive victories on the ONE 157 line-up, stopping Mexico's Josue Cruz with a punch to the body and swarm of knees to the head in just 35 seconds.
Goncalves was originally slated to meet former flyweight champion Jonathan Haggerty in the opening round of the Grand Prix. But when Haggerty was forced out of the tournament with health issues on the eve of fight night, Cruz was called in as an understudy.
Evidently, the last-minute did not bother Goncalves. The Brazilian will now meet tournament favourite Superlek in the semi-final round.
"I'm ready for more," he said post-fight. "I trained a lot. I did my homework."
"We are going to war," he added, addressing Superlek.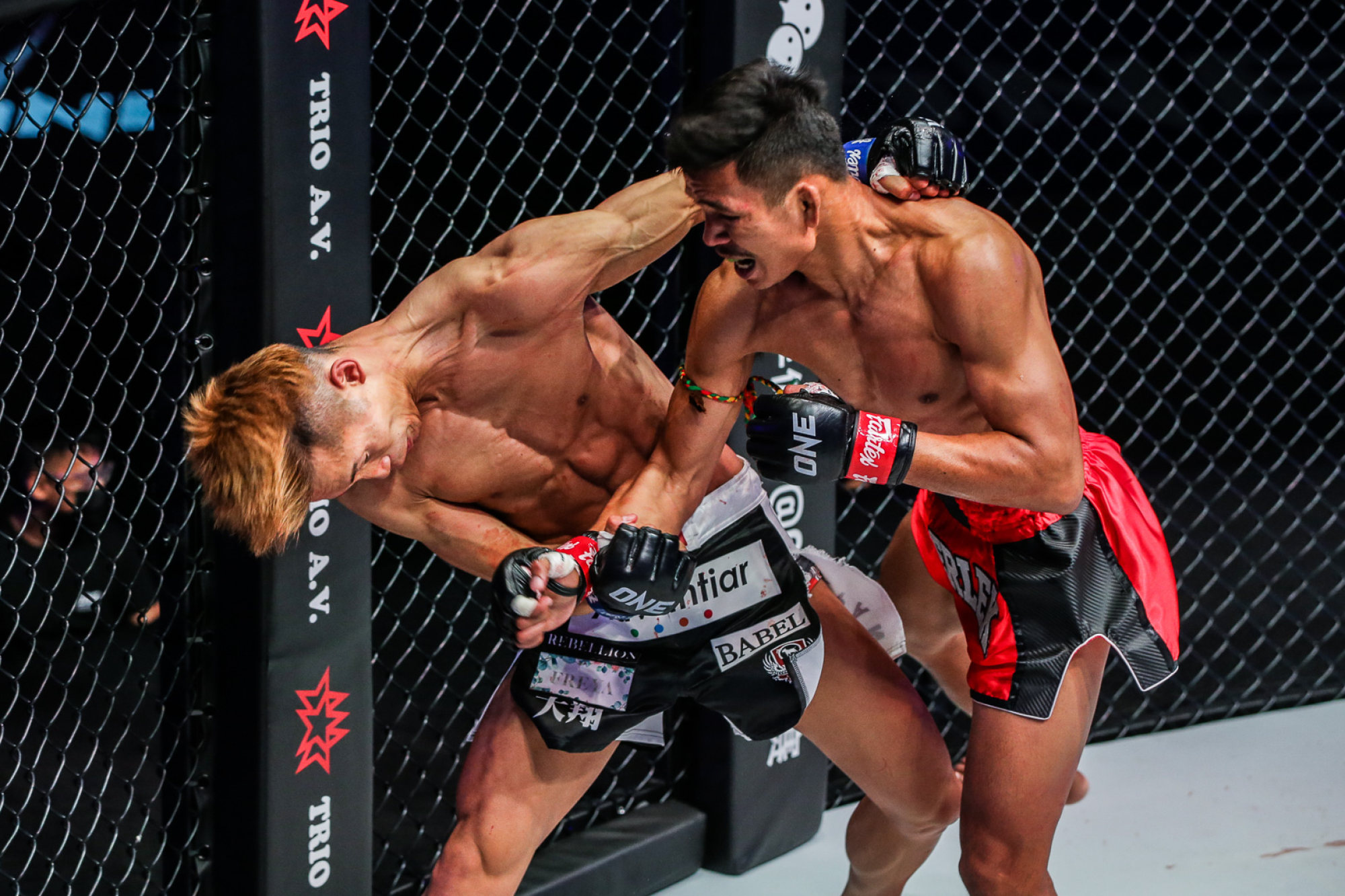 Superlek advances with lopsided decision win
Superlek entered the Grand Prix as one of the favourites to win the whole thing, and the Thai justified that status in the opening round, defeating Japanese kick-boxer Taiki Naito by unanimous decision.
Superlek, known as "The Kicking Machine," lived up to his nickname, punishing his rival's body with kicks throughout the three-round contest. The real story of the fight, however, were the Thai's elbows, which left Naito bloodied and bruised by the time it was all over.
It was evident that Superlek was chasing a knockout for much of the fight. While he admitted afterward that the performance was "not as good" as he hoped, he added that he is still "really happy with the result".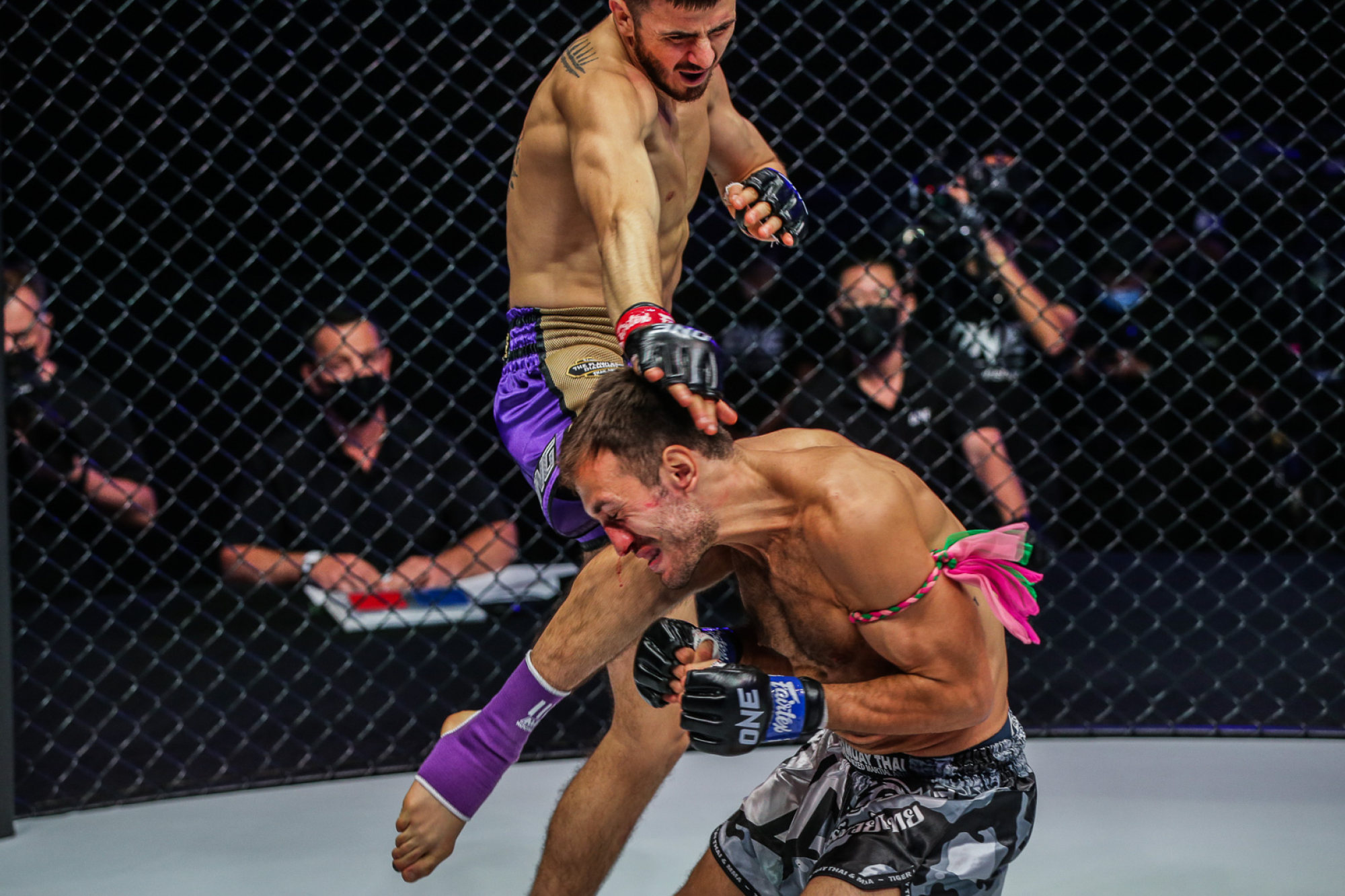 Michael cruises by gritty Naseri to advance in GP
Cypriot Michael was the first fighter to advance through the opening round of the Grand Prix, defeating Iranian-Malaysian Amir Naseri by decision on the lead card.
The veteran Naseri showed plenty of heart in defeat, but could offer little more than toughness in response to his young foe's versatile counter-striking game.
"I'm just getting warmed up," Michael said after his impressive win. "I wanted to make a statement. I hope they take me seriously now."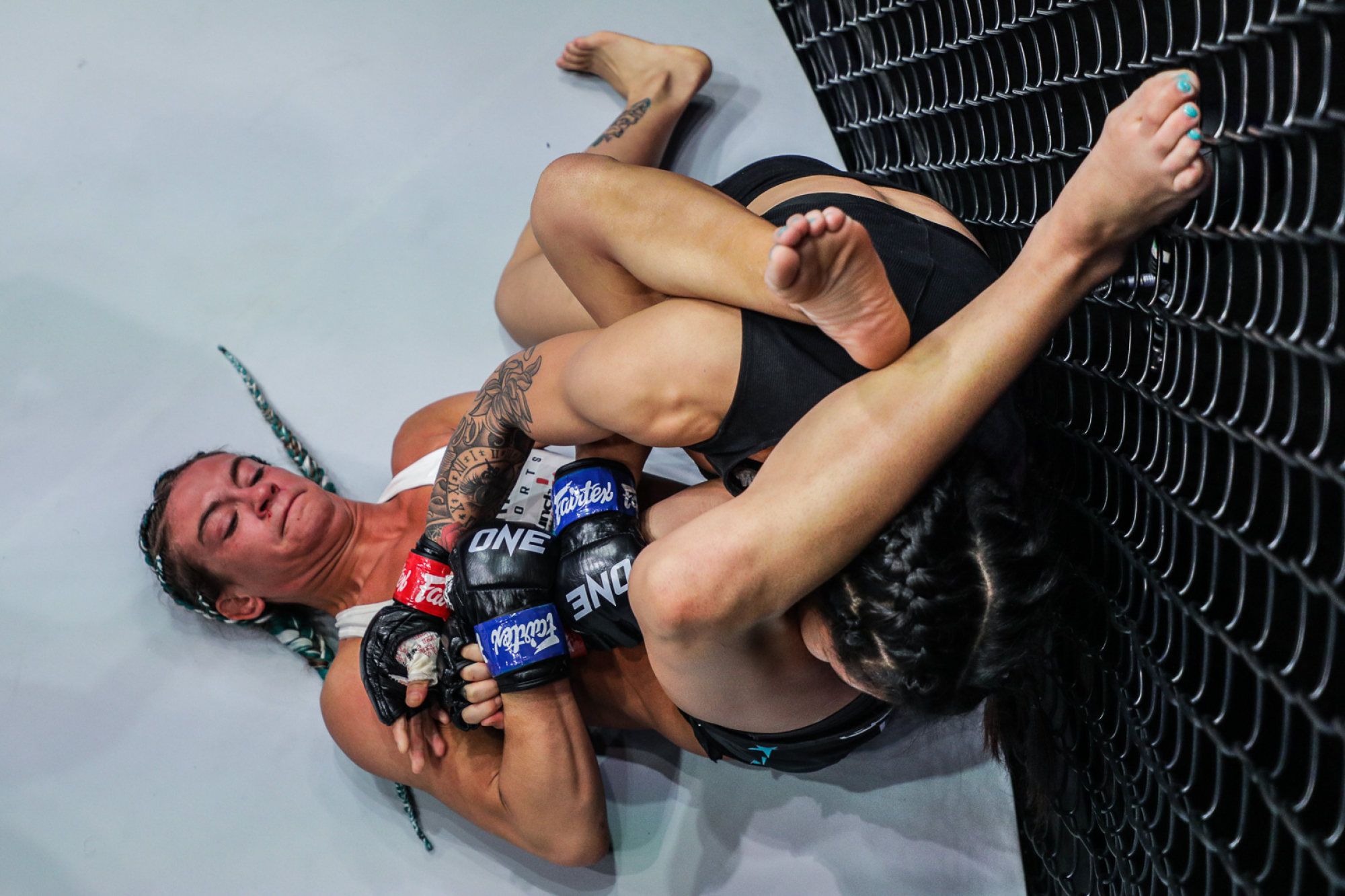 Anderson taps Roka after early scare
American atomweight Alyse Anderson picked up her first ONE Championship win on Friday, weathering some early adversity to submit Nepalese-Indian Asha Roka by first-round submission.
Roka nearly lived up to her "Knockout Queen" nickname in the opening seconds, flooring Anderson with a punch. She then followed her American foe to the mat in pursuit of a finish, but that proved to be her undoing.
Anderson attacked with an armbar, then a triangle choke, and the second manoeuvre forced Roka to tap.
"She hits a lot harder than I was expecting," an emotional Anderson said post-fight, vowing to shore up the holes in her striking game and take another step up the atomweight ladder.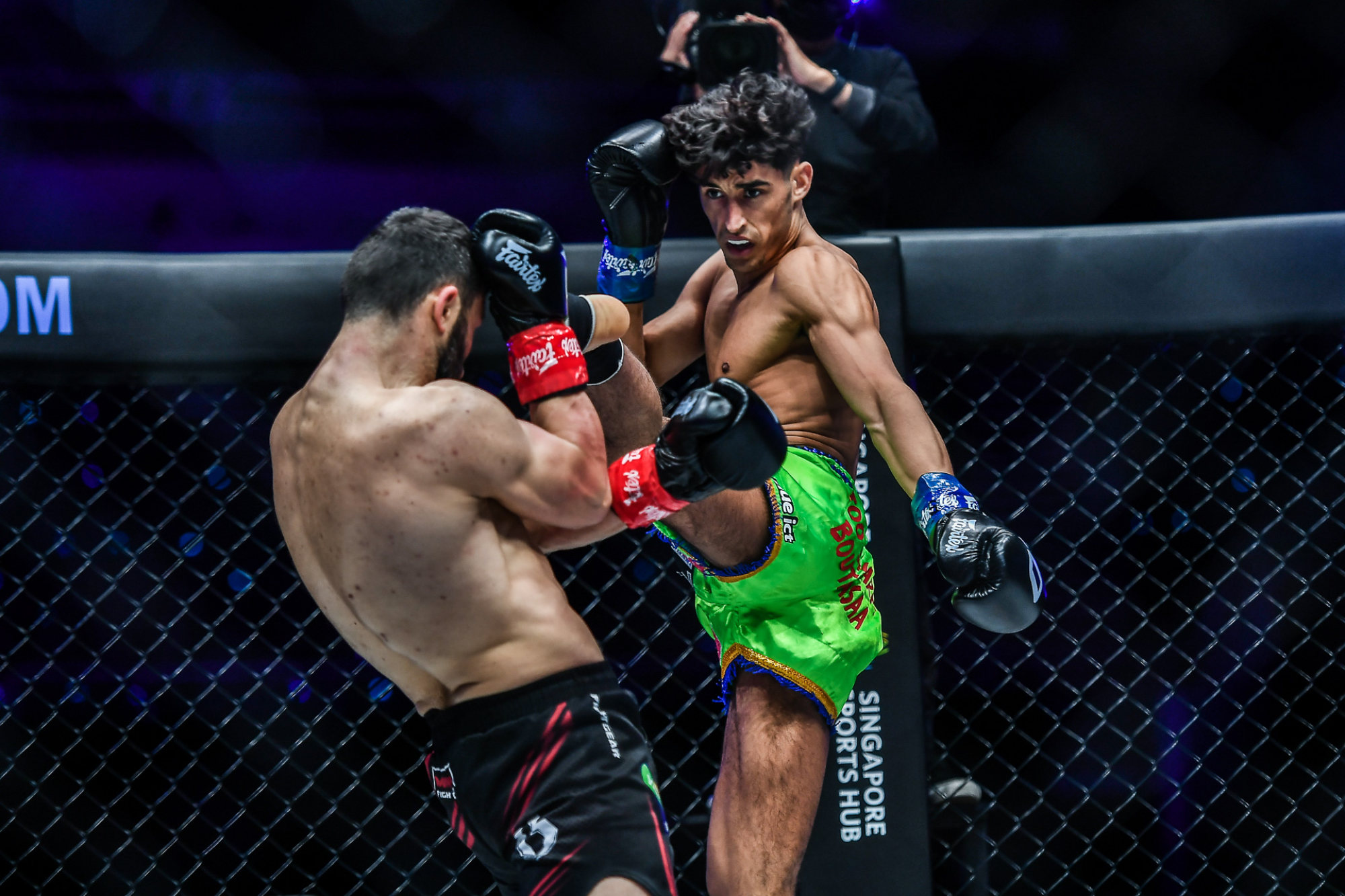 Boutasaa upsets Kiria in featherweight kick-boxing action
Unbeaten 22-year-old Moroccan Mohammed Boutasaa got a tough welcome to ONE Championship, taking on Georgia's Davit Kiria on the ONE 157 lead card.
Despite being significantly less experienced than Kiria, who last year competed in ONE's featherweight kick-boxing Grand Prix, Boutasaa used his kicks and range to outwork his Georgian foe to a unanimous decision win.
"I can't even describe how I feel," he said after his successful ONE debut. "It feels amazing. It's like a dream come true. I feel blessed, I'm thankful.
"I want to go a step above me now," he added. "And at the end I want to be the champion, of course."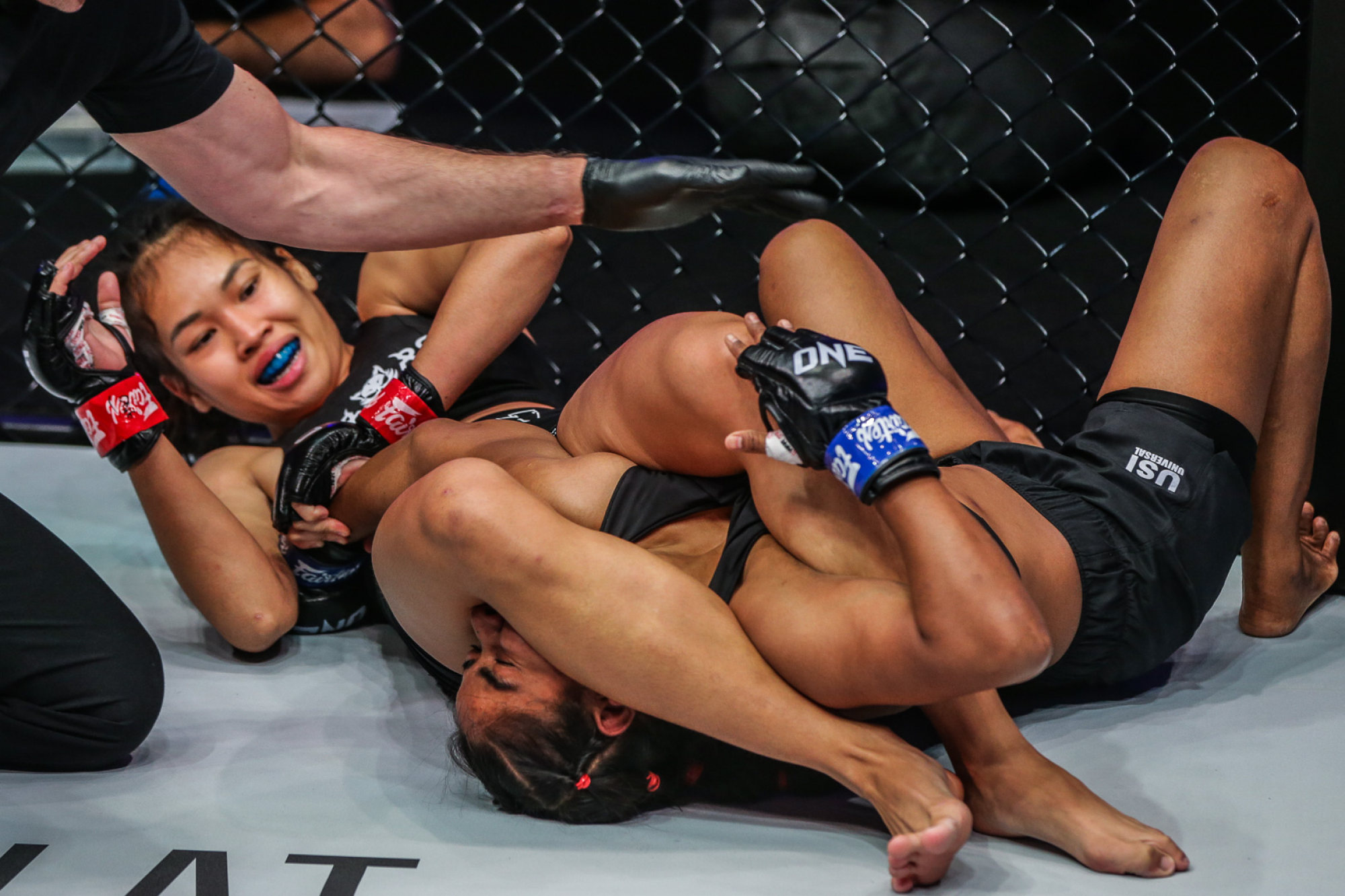 Wondergirl wins MMA debut with first-round armbar
Muay Thai star Wondergirl Jaroonsak won her MMA debut, taking out India's Zeba Bano with a first-round armbar.
The two strawweight strikers started exchanging early in the fight, with Bano looking for tie-ups against the edge of the Circle. Yet it was Wondergirl, a veteran of more than 50 Muay Thai fights, who ultimately scored the first takedown.
From there, the Thai effortlessly locked up an armbar to force the tap.
"I'm so excited," she said in her post-fight interview with commentator Mitch Chilson. "It's my first time for MMA in ONE Championship and I didn't fight one year – and I did it by submission."
"MMA strawweight division, I'm coming for you guys."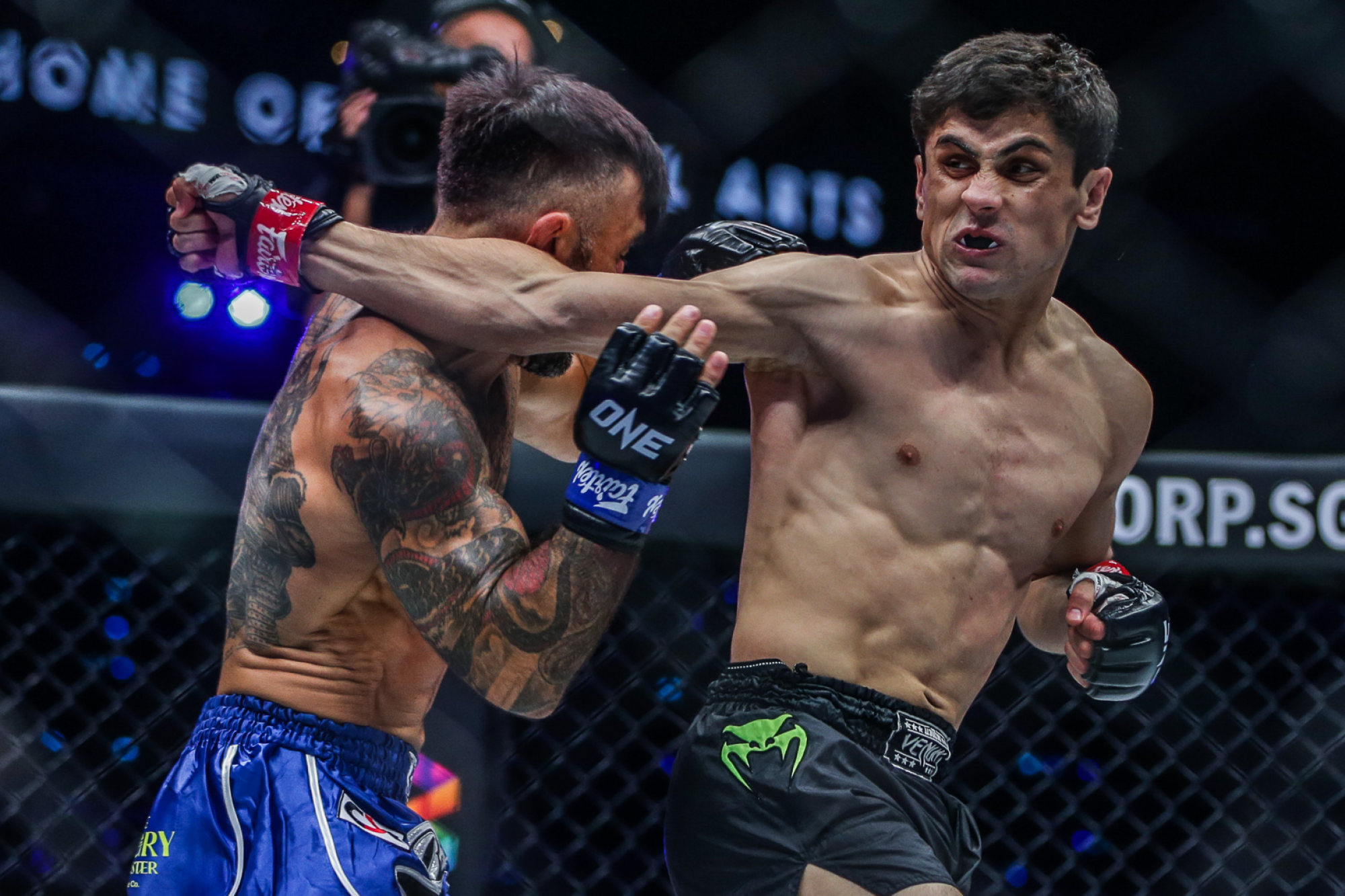 Kabutov out-duels Puric in GP alternate
The second bout of the night saw Kyrgyzstan's Sherzhod Kabutov take on Bosnian-Canadian Denis Puric in a Grand Prix alternate bout.
The younger Kabutov used his range and speed – including some nice spinning attacks – to capture a decision victory over his veteran foe.
In victory, Kabutov will be keeping a close eye on his phone, as he will be the one to get the call to step in if anybody falls out of the tournament bracket.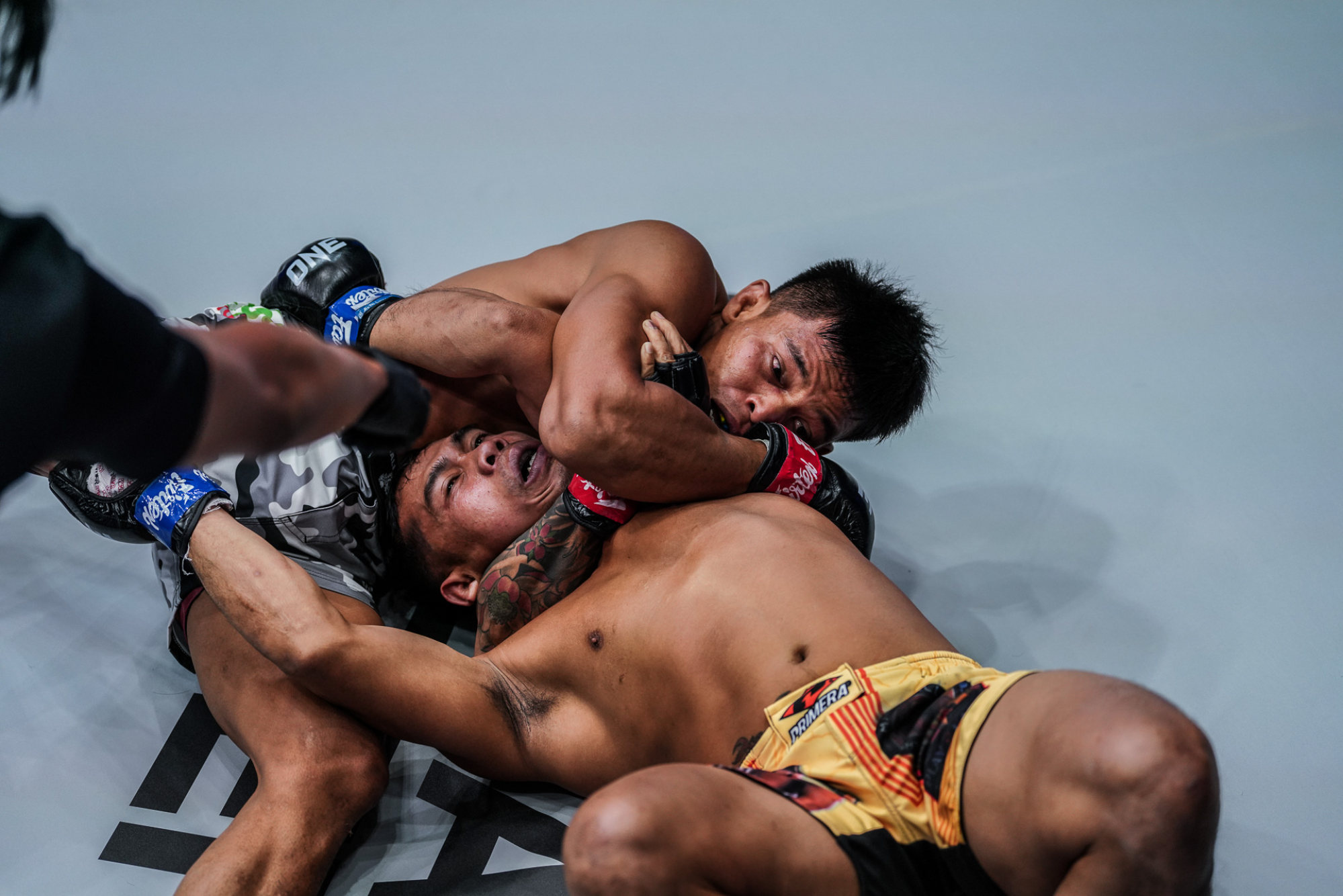 Siregar sinks in the choke
The first fight of the night saw Elipitua Siregar submit Robin Catalan at 2:58 of the first round.
After some back-and-forth action on the feet, Indonesia's Siregar slapped on a D'Arce choke and the Filipino eventually tapped out, after trying to fight the hands to no avail.