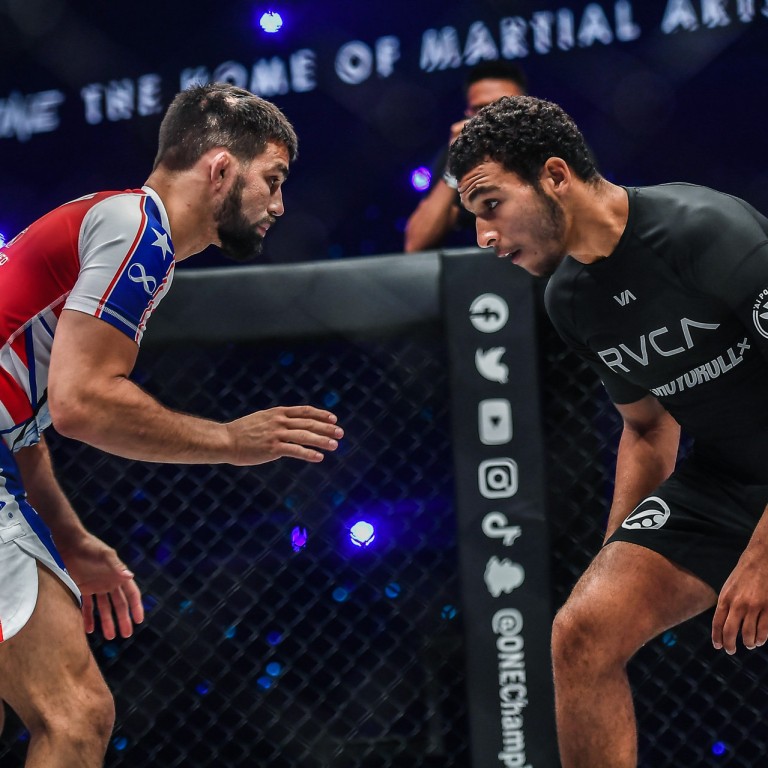 ONE Championship 157: Tye Ruotolo wants Garry Tonon rematch in MMA – 'I think my hands are better too'
BJJ phenoms Tye and Kade Ruotolo are both eyeing mixed martial arts bouts after stunning submission grappling debuts in ONE
'In jiu jitsu I proved I'm better than him, so I'd love to fight him in MMA,' Tye says of featherweight contender Tonon
Fresh off their incredible submission grappling victories at ONE Championship 157 on Friday night, the Ruotolo twins are already targeting MMA debuts.
Kade Ruotolo was first up at Singapore Indoor Stadium, dominating Japanese veteran Shinya Aoki for a decision.
His brother Tye then upped the ante, tapping out the legendary Garry Tonon with a D'Arce choke in under two minutes to steal the show.
Tye also picked up a US$50,000 performance bonus, which the 19-year-old said the Hawaii-born, California-raised brothers – who train out of Atos Jiu Jitsu HQ in San Diego – would put toward the construction of their own gym in Costa Rica.
"My goal in jiu jitsu right now is to just keep being the best version of myself, and to get to the title in jiu jitsu and to the title in MMA is what my brother and I want to do as well. So we've got a lot of goals right now," Tye said during a post-fight interview.
"I just finished that match, so I really don't know who I want next in jiu jitsu. Maybe an MMA debut. My brother and I are really scratching for that. I'm really down to fight anybody in the world. Big, small, I'm ready to go."
Pushed on a name for his next possible opponent, Tye smiled.
"Garry Tonon would be fun for the fans for sure," he said. "He's 6-1 in MMA. He just came off a title fight, and I don't know if Chatri [Sityodtong, ONE CEO] would let me debut [against] Garry Tonon. I had dinner with him the other night, I think he kind of seemed interested in the idea.
"That would be really cool. After my performance tonight I kind of deserve it. In jiu jitsu I proved I'm better than him, in the most humble way possible, and I think that my hands are better than his too, just being realistic. So I'd love to fight him in MMA."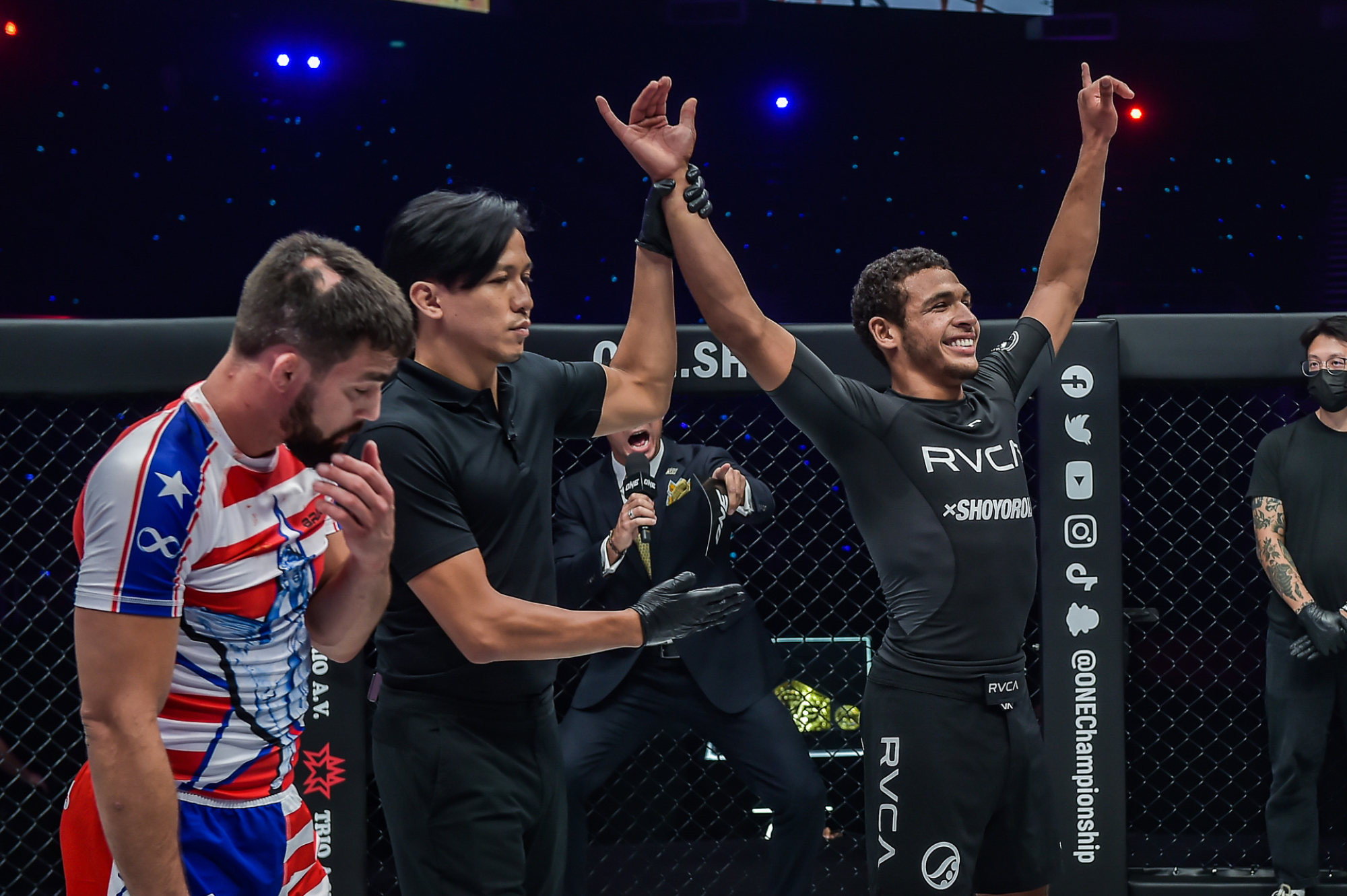 Kade was singing from the same hymn sheet in his own post-fight interview.
"My brother and I we've been training back in California mixing it up a lot more," Kade said. "Honestly for this camp I would say we almost trained a bit more MMA than jiu jitsu.
"We have a few more things we really want to accomplish this year. We want to get a couple more ONE submission-only events under our belt and I still have that big ADCC event in September. But as soon as possible after that towards the end of the year or maybe early next year we'll be stepping foot in the Circle with the gloves this time."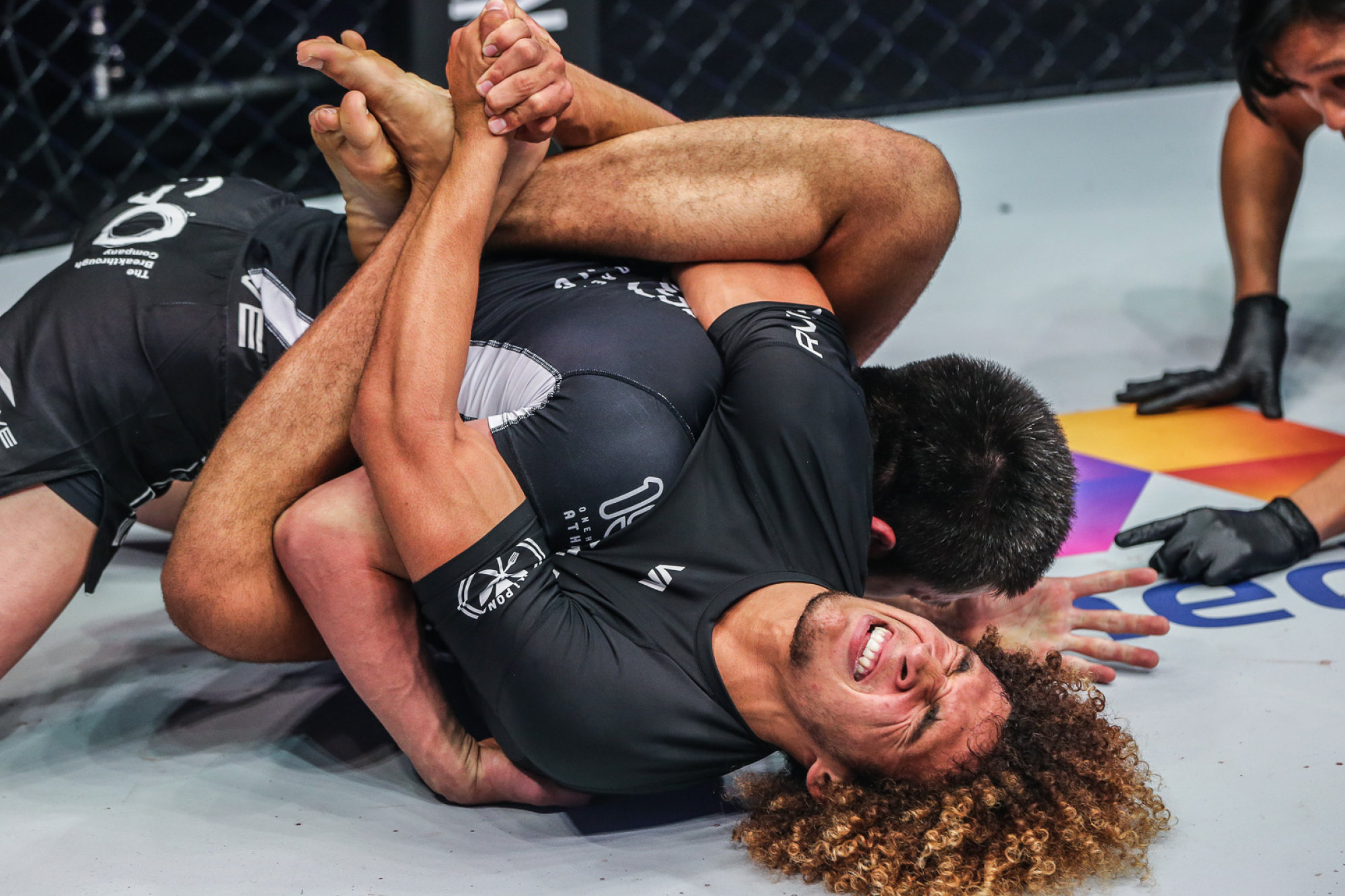 As for an opponent, Kade is also pondering an MMA match-up with his vanquished foe from Friday night, the former ONE lightweight champion Aoki.
"One thousand per cent. If he's up for it I'd love to," Kade said. "That'd be an amazing first match for me to step into the MMA scene.
"I felt pretty dominant here tonight. And I feel I would have the same result in MMA. So whenever he's up for it in the future, with all due respect, that would be an awesome match."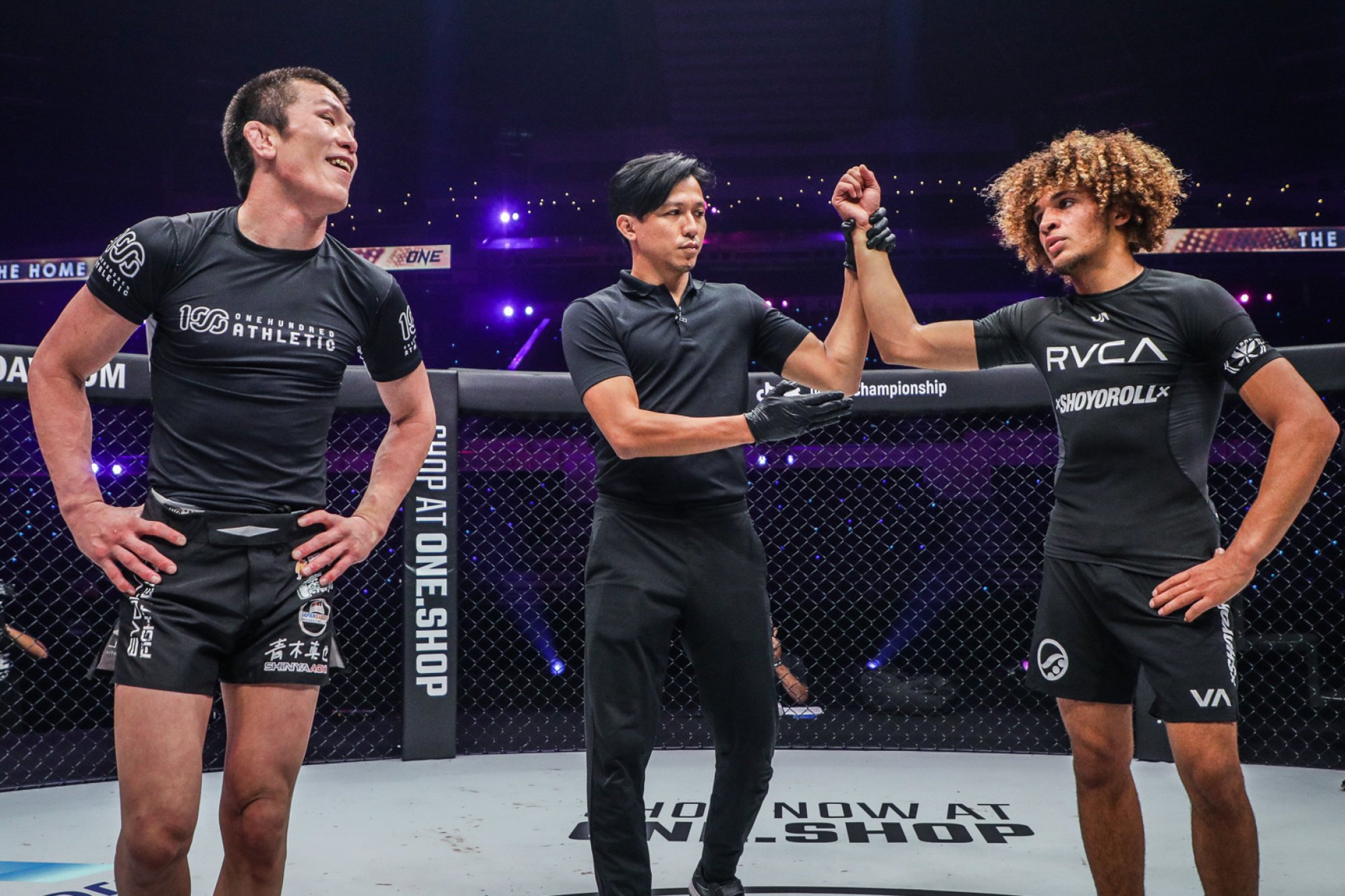 Kade also cast an eye towards a future submission grappling bout with a fellow new signee to the Asian martial arts promotion.
"There's nothing 100 per cent booked. You guys recently signed Tainan Dalpra and for me that would be an amazing match-up," he said. "We were previously teammates and there's a bit of history for sure.
"I wouldn't say a rivalry, but a bit of tension possibly and that's a huge win for me, that's one I definitely want to get under my belt, and if he's up for it let's go for it."