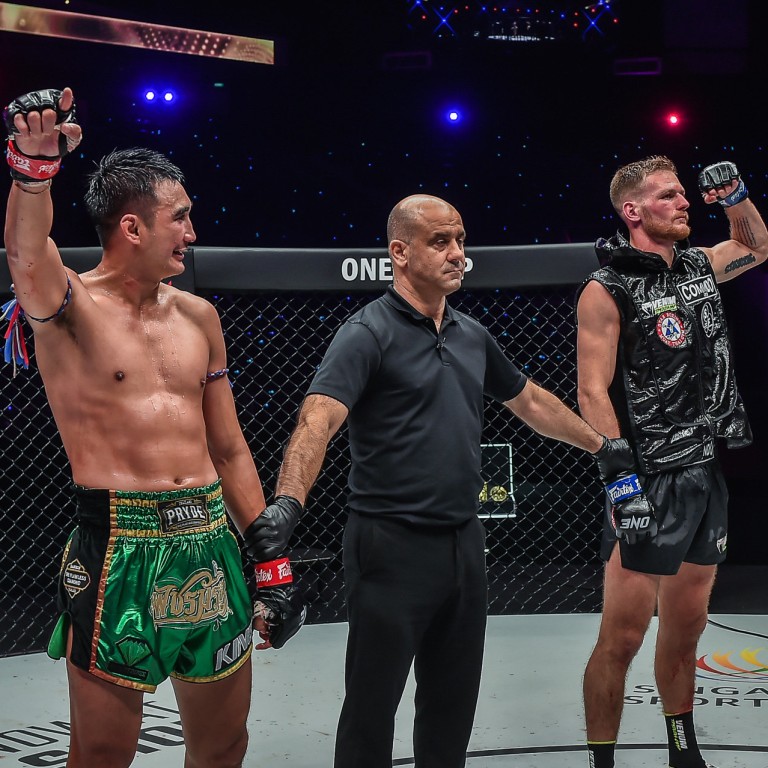 ONE Championship 157: Petchmorakot '100 per cent confident' he deserved decision win over Jimmy Vienot and 'open for a rematch'
Petchmorakot defended featherweight Muay Thai title with controversial split decision win over Vienot at ONE 157 last Friday
Champion believes fourth-round knockdown won him the fight and plans to 'focus on countering' in potential rematch with Frenchman
Petchmorakot Petchyindee believes his split decision victory over Jimmy Vienot at last Friday's ONE Championship 157 event in Singapore was justified.
The Thai, ONE's reigning featherweight Muay Thai champion, met France's Vienot in the card's headlining attraction. The pair battled for five competitive rounds, with Petchmorakot ultimately defending his title with a split decision that immediately stirred up controversy among fans.
Yet the champion believes the judges' verdict was sound.
"I'm 100 per cent confident," he said in his post-fight interview with Andrew Whitelaw when asked if he deserved the victory.
Vienot had his greatest success early in the fight, winning the first and second round in the eyes of most onlookers. Things improved for Petchmorakot in the third, as he began to ramp up his assault. The Thai then produced the biggest moment of the fight in round four, sending his foe crashing to the mat with a deftly timed counter right hook. The champion then seemed to take the fifth round off – a head-scratching decision given the competitive nature of the fight – but ultimately escaped with the win nonetheless.
He claims his inactivity in the fifth round came down to confidence.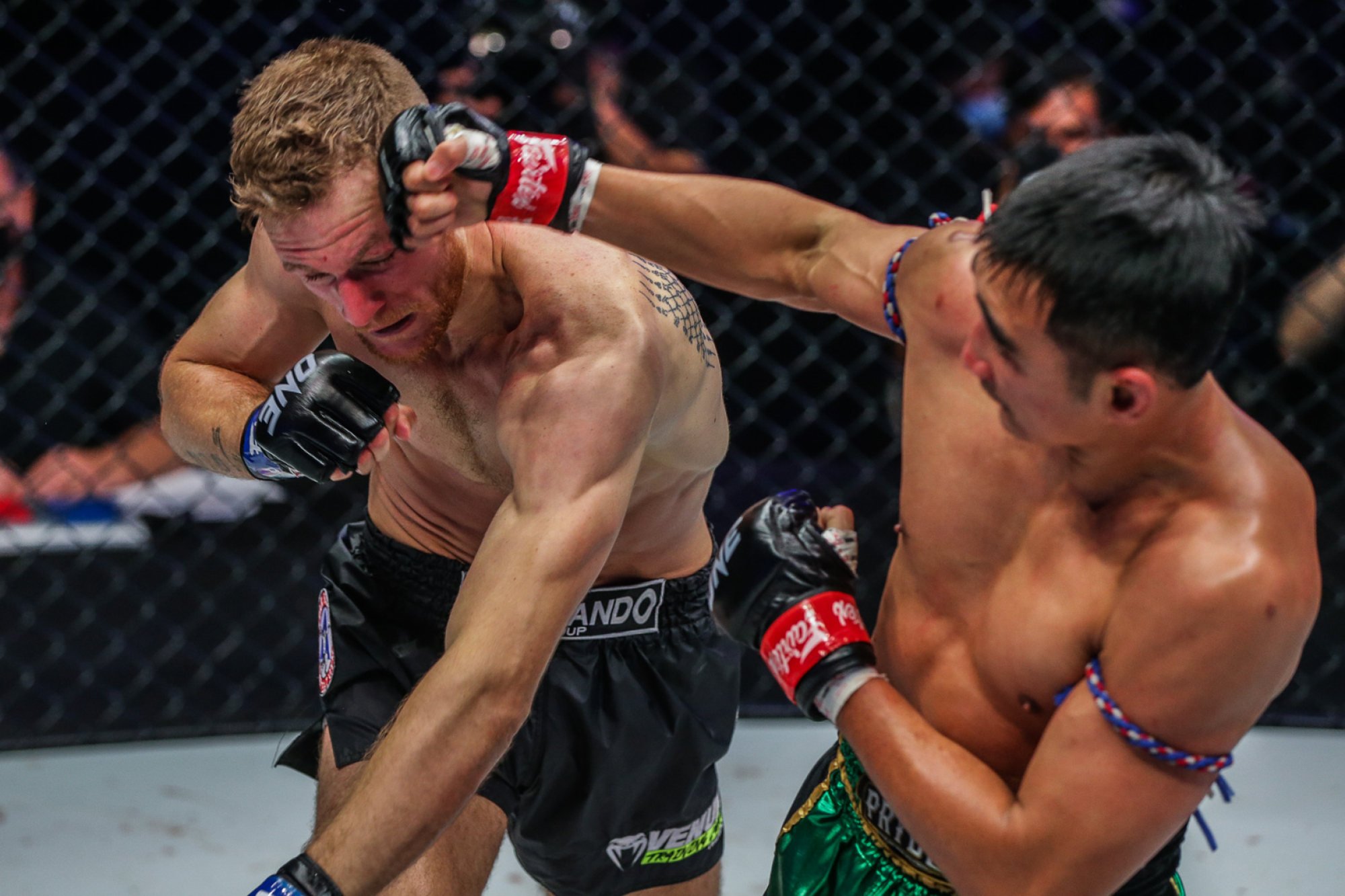 "I knew that I'm confident that I got [the decision]," he said. "I got the knockdown. That's why I stopped pursuing."
Petchmorakot's explanation is unlikely to quell the fans who believe Vienot deserve the judges' nod – and the featherweight title – last Friday. But the champion is willing to give his French rival a rematch, which would hopefully produce a more decisive outcome, one way or the other.
"If they say that [I did not deserve to win], I'm ready and I'm open for a rematch," he said.
Petchmorakot will approach a second meeting with Vienot with a new strategy. Less than an hour after the fight, without the benefit of any tape study, the champion had already identified one area where he might be able to improve.
"He's good, and he's really hard to fight," he said. "He's big and also he has a wide variety of strikes. That's why he's a very good opponent.
"His size advantage, it's really a big factor. It's really difficult to fight someone that big.
"What I would to is try to counter when he tries to grab the leg and try to sweep me every time I throw a teep. Every time I throw a kick to the body, he catches and sweeps the leg. This is the main point that I would have to focus on countering."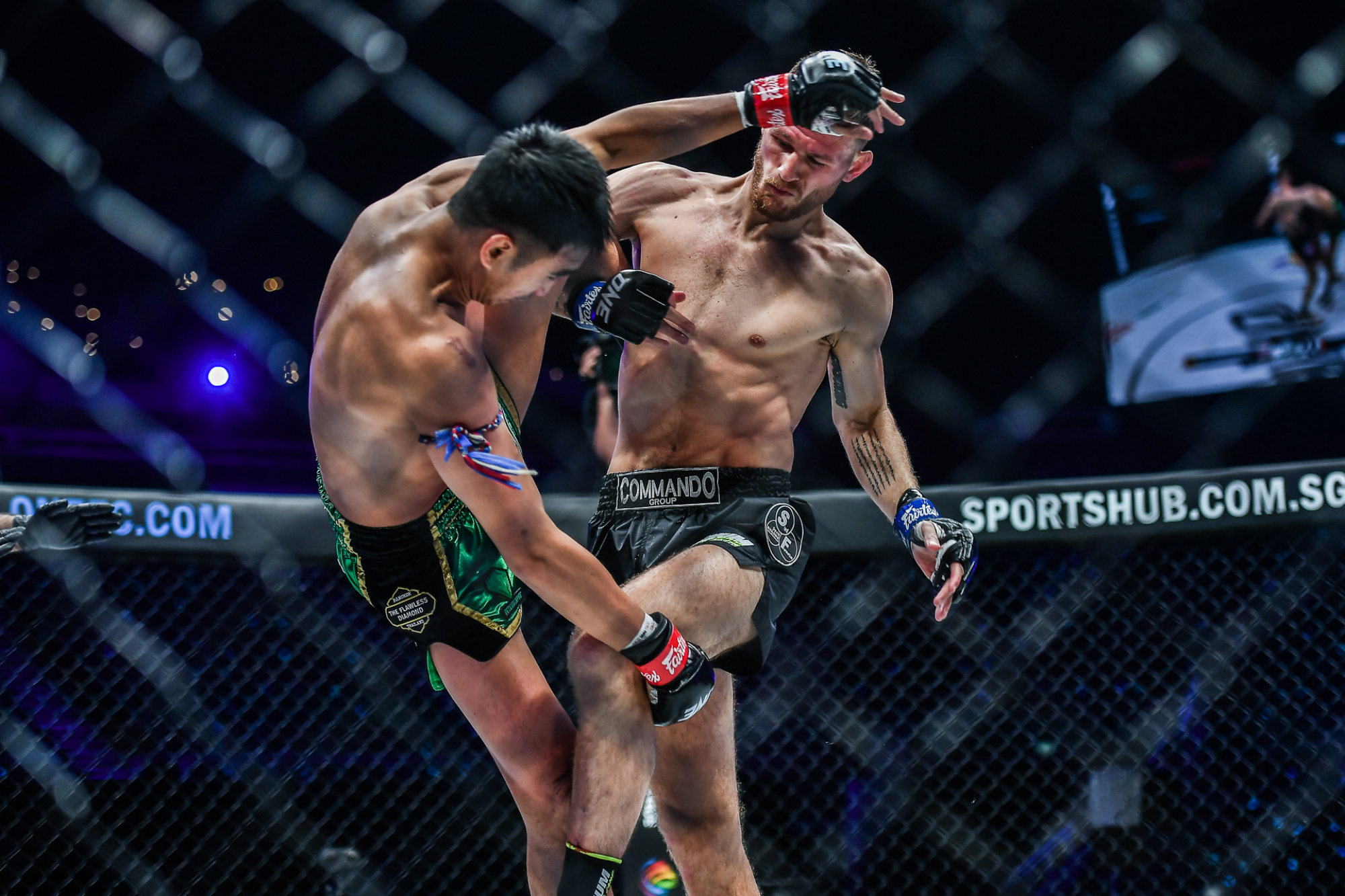 A rematch with Vienot is not Petchmorakot's only option. The Thai is also interested in a fight with pound-for-pound star Tawanchai PK. Saenchai, or a champion versus champion showdown with Superbon Singha Mawynn, ONE's reigning featherweight kick-boxing king.
With options abound, he says he will defer to ONE on his next move.
"It's up to ONE Championship. I'm ready and I'm open to fight anyone in the division."