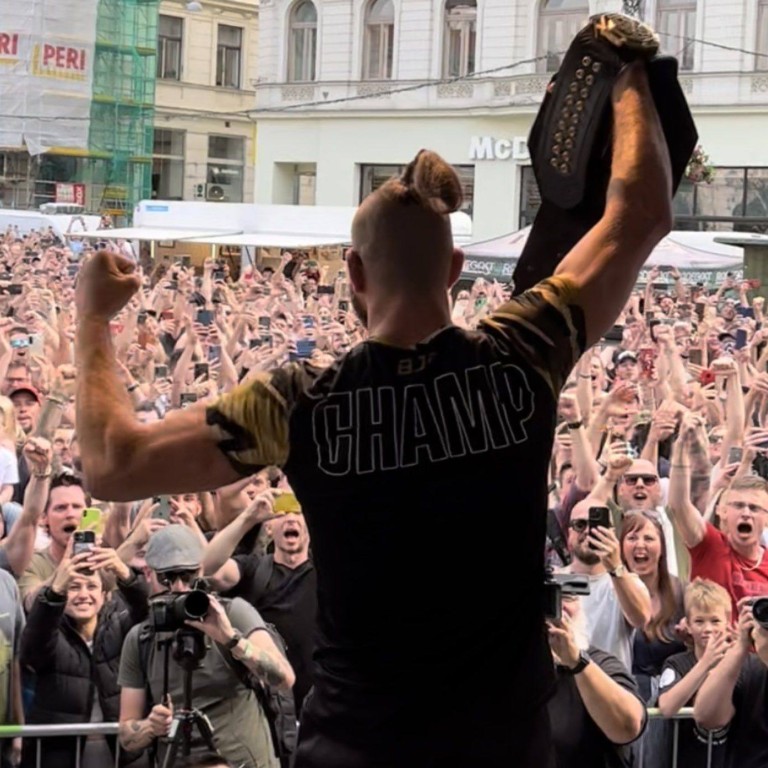 UFC 275: Jiri Prochazka receives hero's welcome from thousands of fans in Czech Republic
The 29-year-old returns to hometown of Brno to parade new light heavyweight title, after dramatic victory over Glover Teixeira in Singapore
Prochazka vows to 'be the hunter' in all-Europe title defence against Jan Blachowicz – but is open to a rematch with Brazilian former champ
Jiri Prochazka received a hero's welcome after returning to his hometown of Brno as the Czech Republic's first UFC champion.
The 29-year-old "Denisa" secured a dramatic fifth submission of Glover Teixeira to swipe the light heavyweight title from the Brazilian at UFC 275 in an
instant classic
on Sunday morning in Singapore.
Prochazka (29-3-1) was back in the Czech Republic the next day, with around 7,000 fans turning up at a public homecoming event to celebrate as he hoisted his new title in the air on stage.
Prochazka has already identified his first challenger, and he will be on the hunt for a dominant win.
"So now it's Jan, the next challenger," Prochazka said after his championship victory. "I'd like to fight Jan because I think the keys to defeat him, so let's do it.
"I think Europe will be the best place for the fight between the Polish and Czech Republic. I think it's too early to be talking about the next fight, but I know the next fight will be with Jan, and I will be prepared for that."
While the first crack at Prochazka will most likely go to Blachowicz (29-9), who is riding an impressive stoppage win over Aleksandar Rakic, the Polish star is not the only option.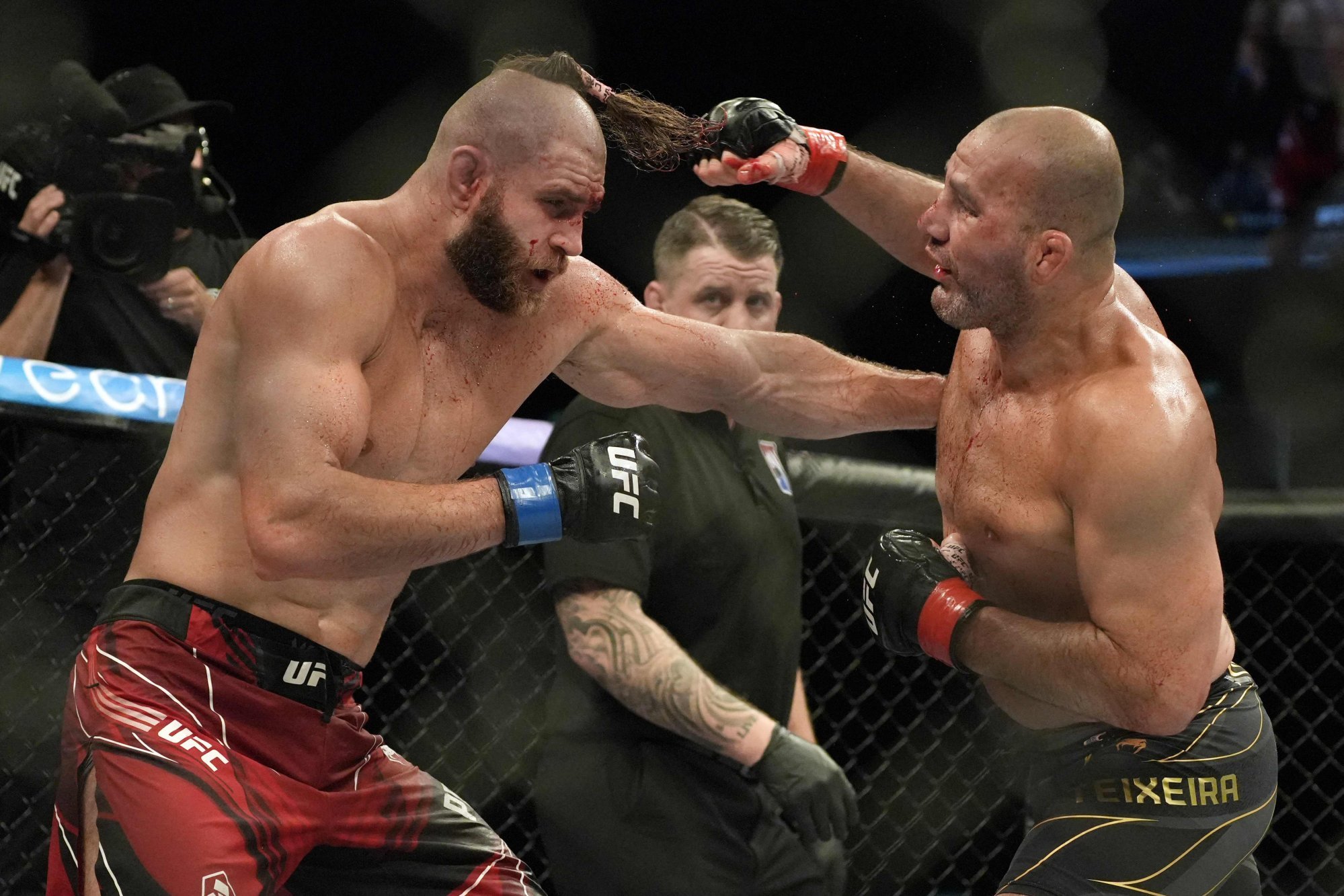 Soon after UFC 275 concluded, the vanquished Teixeira (33-8) called for a rematch with Prochazka on Twitter, and the new champion seemed open to the idea.
"It doesn't matter if it will be Glover or Jan," he said at the event's post-fight press conference. "For me it doesn't matter."
One way or the other, Prochazka will be looking to make a statement in his next fight. Despite the circumstances of his title win – submitting a world-class grappler in one of the best fights in recent memory – the Czech finisher is disappointed in his performance, and determined to do live up to his own expectations next time out.
"From my side it was a horrible fight, horrible performance," he said of his win over Teixeira, whom he posed with for a photo with after the event. "You saw that fight. Some moments, I just survived."
"It's my plan to be dominant in the fight, not just survive, to be the hunter," he added. "It's tough. It's full of blood. It's not beautiful. Maybe for you it's beautiful – you want to be entertained – but for a fighter, I like to fight clean."
While Prochazka is clearly his own worst critic, he did admit to some satisfaction with the surprising way the fight ended.
"[I feel] satisfaction after a long time of preparation and making my style ready to defend a tough, wrestling style and make a surprise like a submission," he said.
"I'm satisfied, but some moments, like you saw, Glover had an advantage, and his pressure was amazing – still, at his age, amazing.
"He didn't surprise me with nothing. We knew. With my team, we knew all these things that he would have to do, and he was successful in there, so I have to work on that."
After his title win over Teixeira, Prochazka is now 3-0 in the UFC, having debuted in the organisation with back-to-back KOs of former title challengers Volkan Oezdemir and Dominick Reyes. Before joining the UFC, he was the light heavyweight champion in Japan's Rizin Fighting Federation.