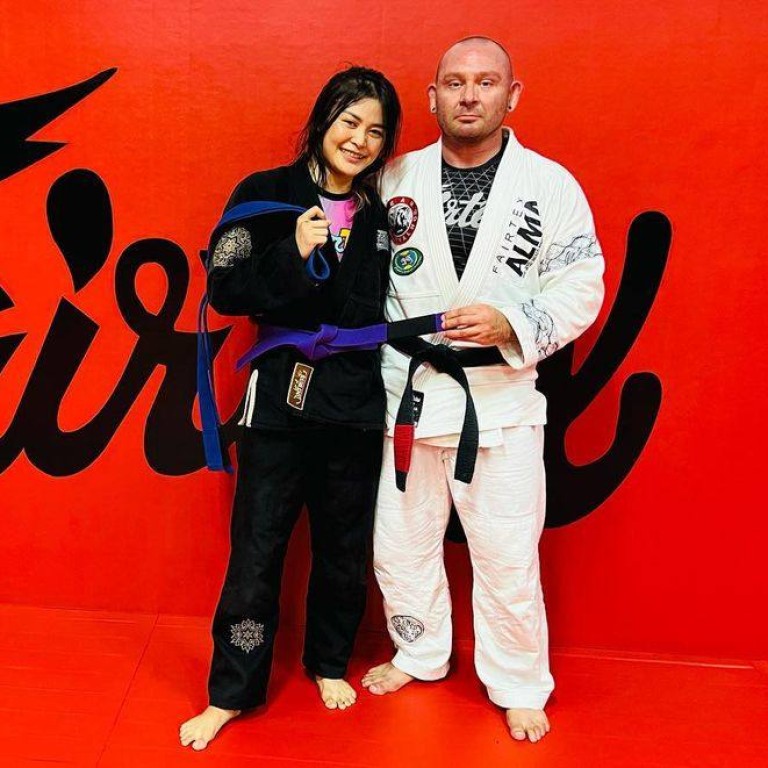 ONE Championship: Stamp Fairtex receives BJJ purple belt as coach forecasts 'big things' for Thai star
Former ONE Muay Thai and kickboxing champion hits another impressive milestone on her martial arts journey
'No one works harder and has a better smile,' says coach Jason Burnworth of Fairtex Training Center in Pattaya
Stamp Fairtex has hit another impressive milestone on her martial arts journey, receiving her Brazilian jiu jitsu purple belt from coach Jason Burnworth at Fairtex Training Center in Pattaya, Thailand.
The 24-year-old ONE Championship star announced her belt promotion on her official Instagram page this week.
"Grateful for everything that you have done for me – for teaching my very first BJJ class and supporting me through thick and thin," she wrote in the caption for her post, tagging her coach. "Thank you for the promotion (again)! Oss."
Burnworth also posted about Stamp's belt promotion on his Instagram page, praising the fighter's work ethic and forecasting big things for her in the future.
"Tonight, I had the pleasure and honour of promoting [Stamp] to purple belt," he wrote. "She was my first student at Fairtex over five years ago and has been a blue belt for the last three. No one works harder and has a better smile. I'm so proud of all you've accomplished. Big things are coming. Congratulations!"
The purple belt sits right in the middle of Brazilian jiu jitsu's belt system, sandwiched between white and blue on one side, and brown and black on the other. Earning a purple belt generally takes years of hard work and dedication.
Thailand's Stamp (8-2 MMA) got her start in the striking-only sport of Muay Thai, which is about as different from Brazilian jiu jitsu as two martial arts can be.
After tallying dozens of fights on the Thai scene, she signed with ONE in 2019, and went on to capture the promotion's atomweight Muay Thai and kick-boxing titles, becoming the first two-sport champion in its history in the process.
She later committed to transitioning into mixed martial arts, and despite a few hiccups, has been very impressive in the sport.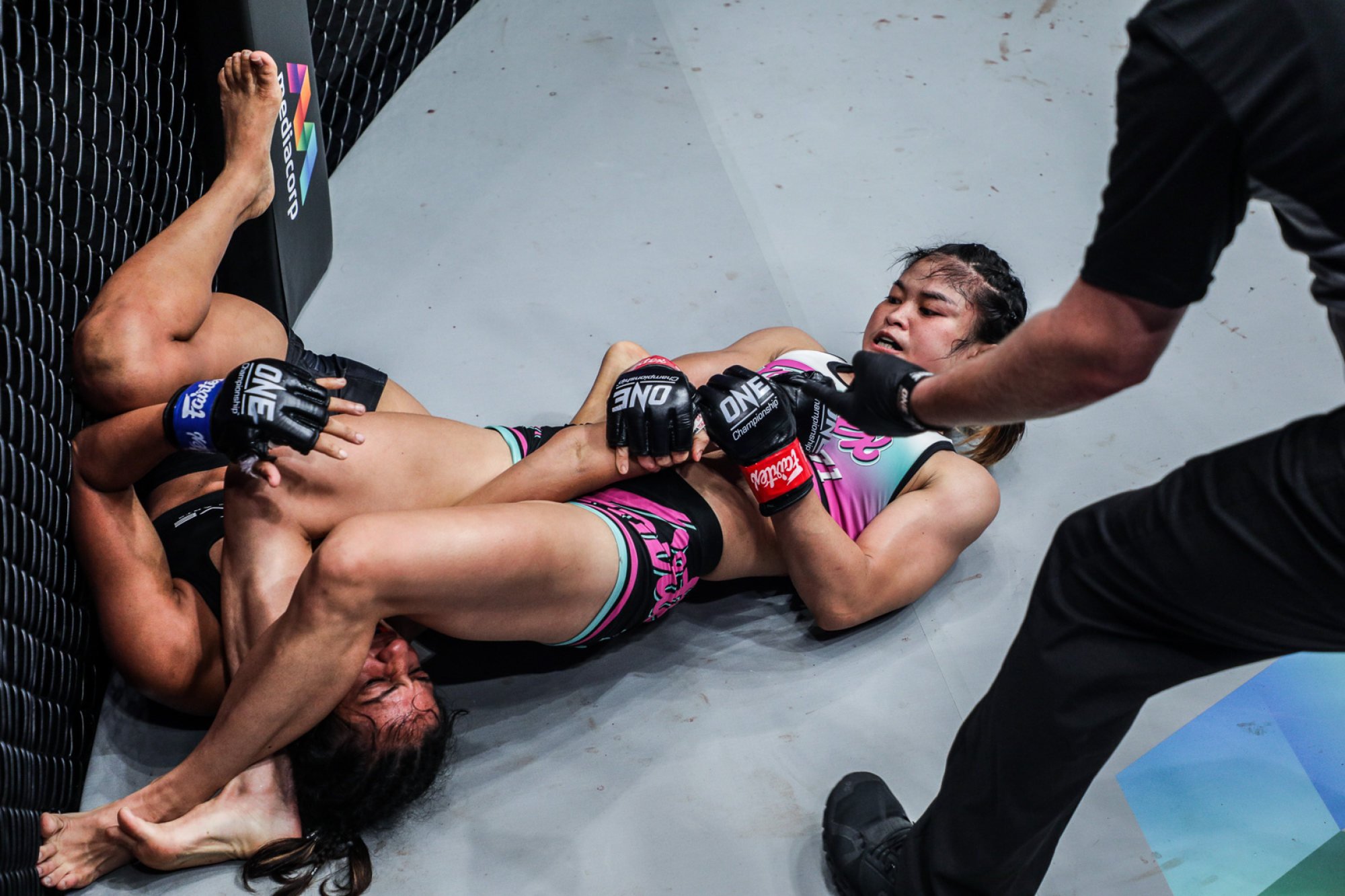 Last year, she won the ONE atomweight MMA Grand Prix with a submission victory over former Indian national wrestling champion Ritu Phogat in the finale – evidence of her ever-improving ground game.
She then challenged Angela Lee for the atomweight MMA title at ONE X on March 26 in Singapore. Despite hurting the champion with a body shot in round one, she was ultimately submitted in round two.