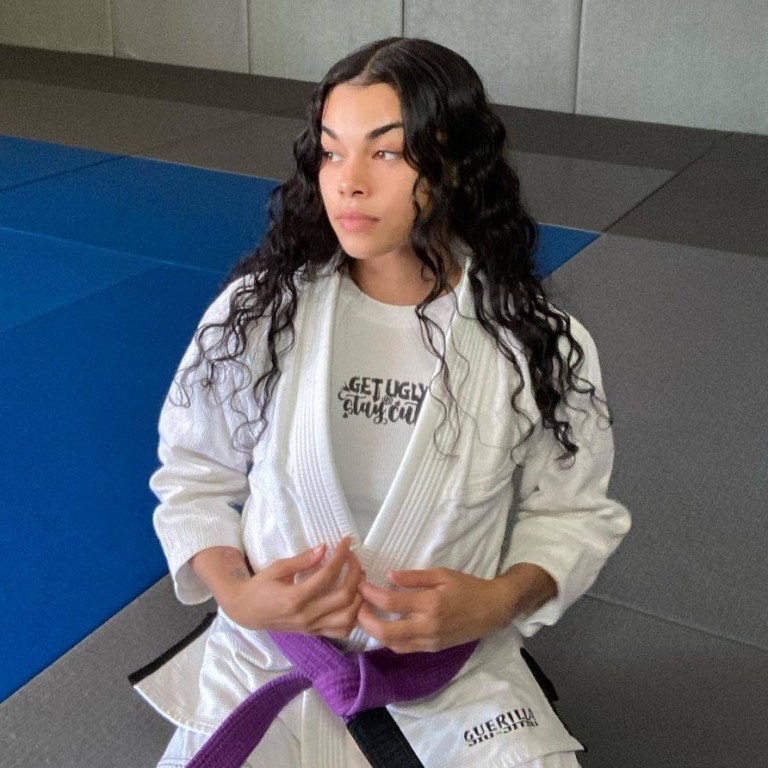 ONE Championship: Lea Bivins aims to emulate training partners Angela and Victoria Lee ahead of MMA debut
The 19-year-old American atomweight faces Zeba Bano at ONE 159 on July 22 in Singapore
BJJ purple belt hopes to start career 'with a bang' and one day earn 'dream fight' with Thailand's Stamp Fairtex
Lea Bivins is hoping to follow in the footsteps of some of ONE Championship's biggest names ahead of her professional MMA debut.
The 19-year-old American atomweight is slated to make her debut in the opening bout of the ONE 159 broadcast on July 22 in Singapore, taking on India's Zeba Bano.
As her first fight draws ever closer, she is drawing inspiration from Hawaiian siblings Christian and Angela Lee – ONE's former lightweight champion and current atomweight champion respectively.
"My dad would always show me Christian and Angela's fights growing up," Bivins, whose father is a retired professional fighter, told the Post on Thursday. "They were definitely an inspiration to my own martial arts journey."
The thing that sets Bivins apart from other Lee fans is that she is not just a fan.
The Brazilian jiu jitsu purple belt has trained with both Angela and Christian at United MMA in Hawaii, and even more extensively with their younger sister, atomweight prospect Victoria Lee, who is now 3-0 in ONE after making her pro debut with the promotion last year.
She met the family when she and Victoria were competing at a tournament together in Rome, and they have stayed close ever since.
"They're beasts out there," Bivins said. "They definitely have a whole different training camp. They definitely push the pace. It's a really hard room to be in. There's great competitors. You're with Christian Lee, Angela Lee, Victoria Lee, even [youngest brother] Adrian Lee. They're all an amazing martial arts family. It was amazing to get that experience and that confidence."
Bivins will need more than confidence to get by Bano (1-1) on July 22. The Indian fighter is slightly more experienced in professional MMA – she suffered a submission loss to Wondergirl Jaroonsak in her ONE debut earlier this year – and also has some experience on the amateur circuit.
The American is not underestimating the task at hand.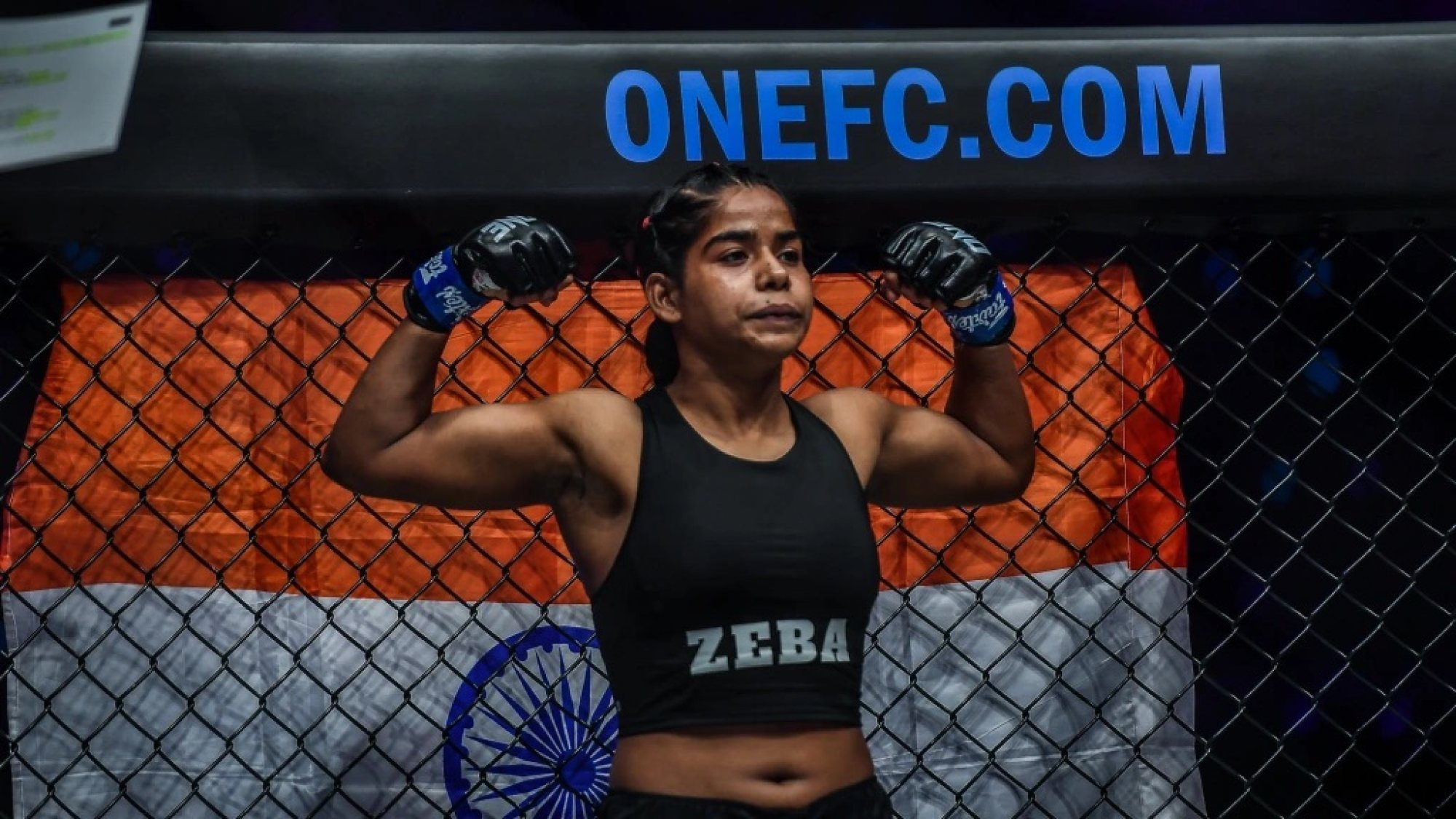 "I think she's a tough opponent," Bivins said, sizing up her rival. "She looks extremely strong. Her striking looks really good, and her ground game. I think, definitely, the matchmakers at ONE knew what they were doing with this fight."
If Bivins can get by Bano in July, she will set herself up for more big opportunities at atomweight. And if she can continue to win, she will ultimately find herself in the ONE Circle with the division's best fighters, such as Ham Seo-hee of South Korea, Denice Zamboanga of the Philippines, and Thailand's Stamp Fairtex – the latter of whom she considers a "dream" opponent.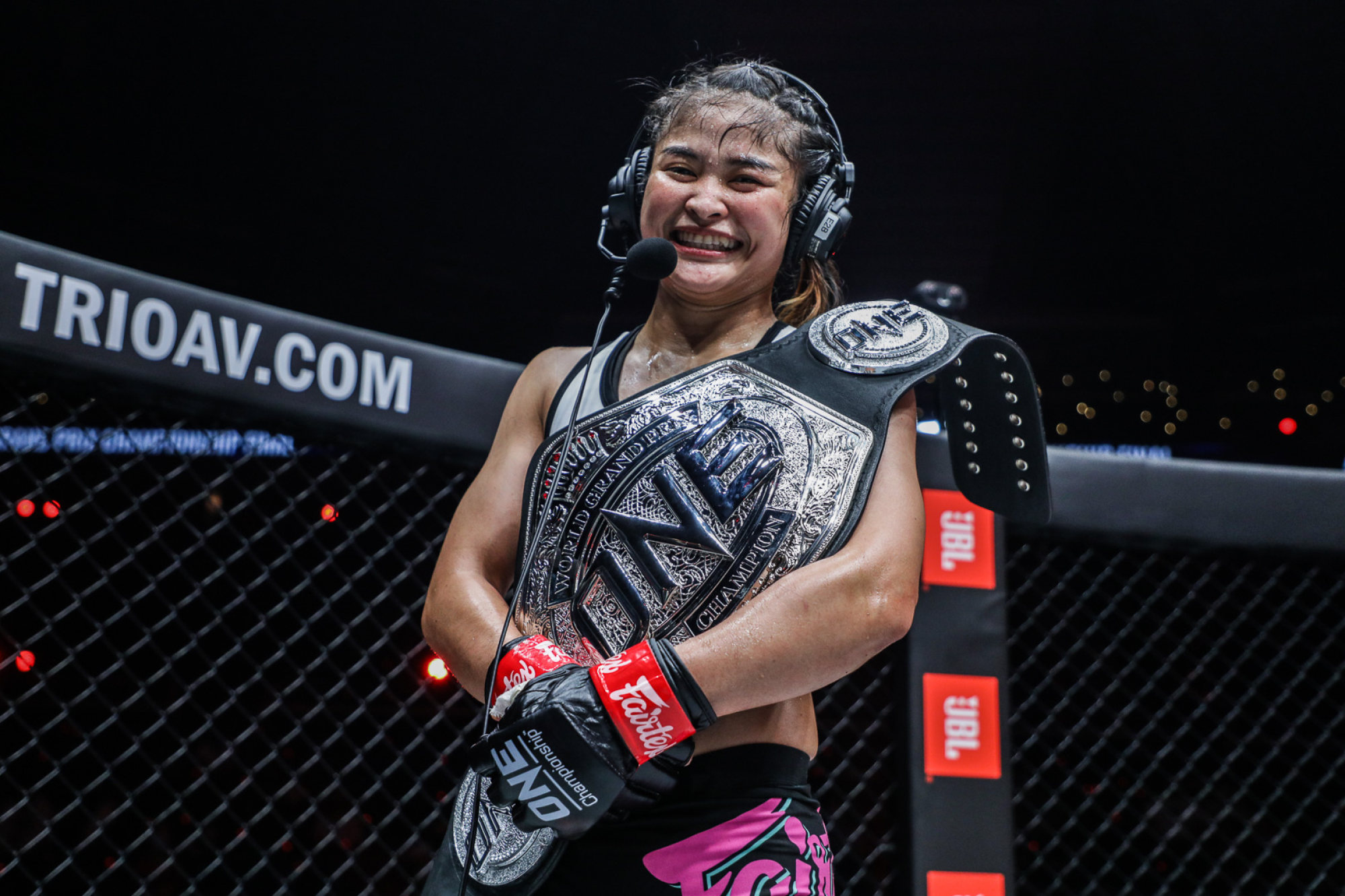 "A dream fight probably would be Stamp," she said of the Thai, who previously held ONE's atomweight kickboxing and Muay Thai titles. "I have a lot of respect for her and I think her Muay Thai is great. Just to be able to be up there with them would be amazing."
Bivins' ultimate goal is the atomweight title – and that is where things could get interesting for her. The belt is currently held by Angela Lee, and Victoria, the champ's younger sister, looks like a future title-holder herself.
In other words, there is a strong possibility Bivins could be asked to fight one or both Lee siblings at some point in the future.
She has not discussed that possibility with either woman, and emphasised the "love and mutual respect" they have for each other, but did not rule out the possibility.
"I'm just here to do my job," she said.
Bivins' first priority, of course, is defeating Bano in her MMA debut in the opening bout of the 159 broadcast.
She intends to make a grand entrance – and get the event off to a good start in the process.
"I've been working extremely hard, three or four practices a day," she said. "I'm excited, especially because I am the first fight, to just go out there and show all the hard work I've been doing.
"If I had to picture it, and everything goes perfectly, obviously I would want a submission or a knockout. But if it does go the three rounds to a decision, and I'm victorious, that would be amazing too.
"I promise to start the show off with a bang."