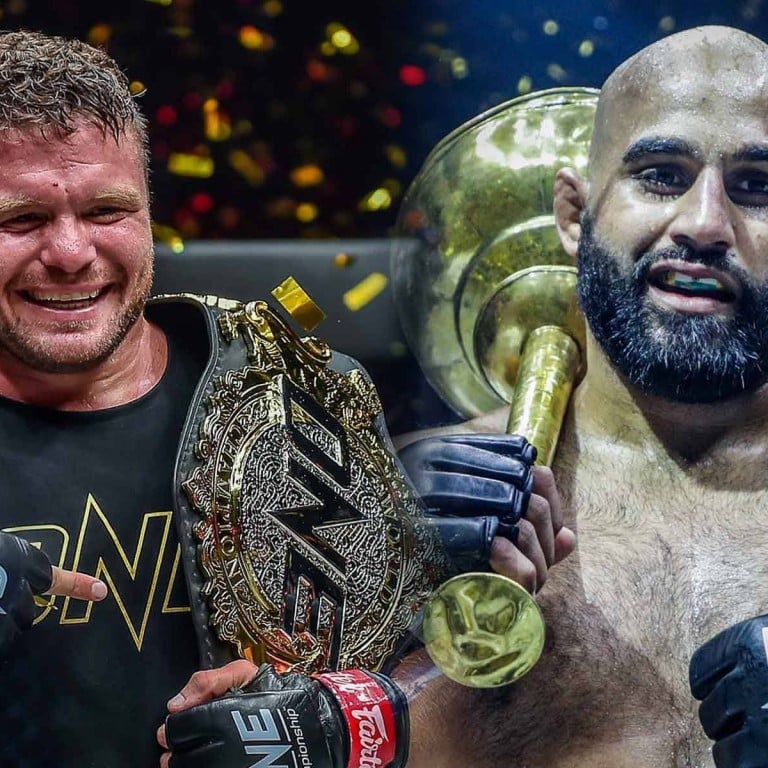 ONE Championship: Arjan Bhullar says Anatoly Malykhin 'won't sign the paperwork' for heavyweight title fight
Bhullar recently agreed new deal with Asian martial arts promotion, clearing way for a heavyweight title fight with interim champ Malykhin
But the undisputed champ says his Russian rival has already caused the fight to be moved twice, and is now refusing to sign his contract
Arjan Bhullar claims Anatoly Malykhin is pushing back on their planned heavyweight title fight, and he seems to be fed up with the delays.
Canada's Bhullar and Russia's Malykhin are ONE Championship's undisputed and interim heavyweight champions respectively. The two wrestling specialists have been linked to a title-unifying showdown for months, but the bout has still not been made official.
According to Bhullar, the blame for the delay lays squarely on Malykhin's shoulders.
The undisputed champ gave his take on the situation in a Monday Instagram post – and he made no attempts to hide his disdain for his rival.
"I signed a new contract in April," Bhullar wrote, tagging the interim champion in his post. "The fight has been moved twice since then. Now the third time we've accepted again and he won't sign the paperwork."
Bhullar (11-1) also took a shot at Malykhin (11-0) for receiving an anti-doping suspension during his wrestling career, and claimed the interim champion is not a "real Russian".
Bhullar won the ONE heavyweight title in May of 2021, defeating long-time champion Brandon Vera with a volley of second-round punches.
The 36-year-old has yet to defend the title, having been embroiled in a contract dispute with the Asian martial arts promotion for much of the time since he won it.
While Bhullar signed a new deal with ONE in April, it was his prolonged absence that led the promotion to create an interim heavyweight title, which Malykhin won with a second-round knockout of Kirill Grishenko in February.
The Russian has thrown similar accusations at Bhullar in the past, raising questions about the long-absent champion's whereabouts as recently as April.
"Arjan, you have to get into the spotlight," he wrote on Instagram. "Where are you?"