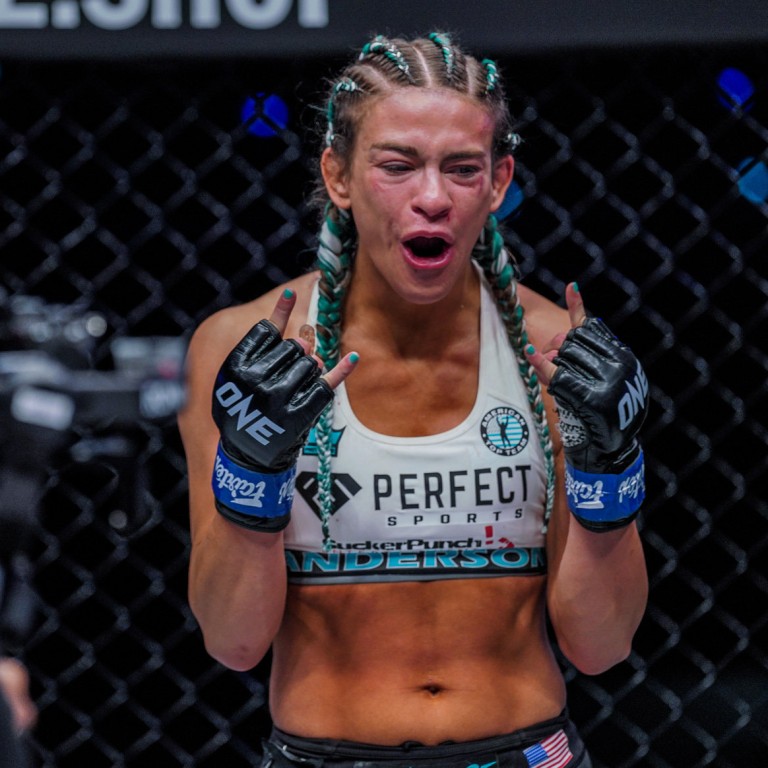 ONE Championship: Alyse Anderson reveals how 'intimidating' run-in with Joanna Jedrzejczyk contributed to gutsy win
American picked up first ONE win in May, submitting Asha Roka after suffering an early knockdown
Anderson trained for fight at American Top Team, where she had a tense encounter with former UFC champ Jedrzejczyk
It takes a lot of courage to walk into an MMA gym. Walking into a gym like American Top Team, where many of the greatest fighters on earth hone their skills, takes an entirely different level of guts.
ONE Championship atomweight contender Alyse Anderson knows as well as anyone how difficult it can be to adjust to the intensity of the South Florida facility.
The Michigan native recently left a day job as an emergency medical technician to focus on her burgeoning MMA career, and chose American Top Team as her training home.
After a trip across the United States, the 27-year-old found herself in the company of some of the sport's most accomplished fighters, including former UFC strawweight champion Joanna Jedrzejczyk, who recently retired from MMA.
But not all of her interactions with the former UFC champ were positive – at least, not on the surface.
"Joanna didn't really love me that much," Anderson told the Post from Florida on Monday. "As I was leaving [the gym] one day – I was going to run – we were walking past each other.
"I just made eye contact with her and looked down – I'm super shy at the gym, I just like to do my thing and leave – and she's like, 'Hey, if you're going to [expletive] look at me, then you [expletive] say good morning'. I was so scared. I was like, 'Oh, I'm sorry, good morning', and every single day I said good morning.
"I was like, 'Well, that was the scariest thing that's ever happened to me in my entire life'."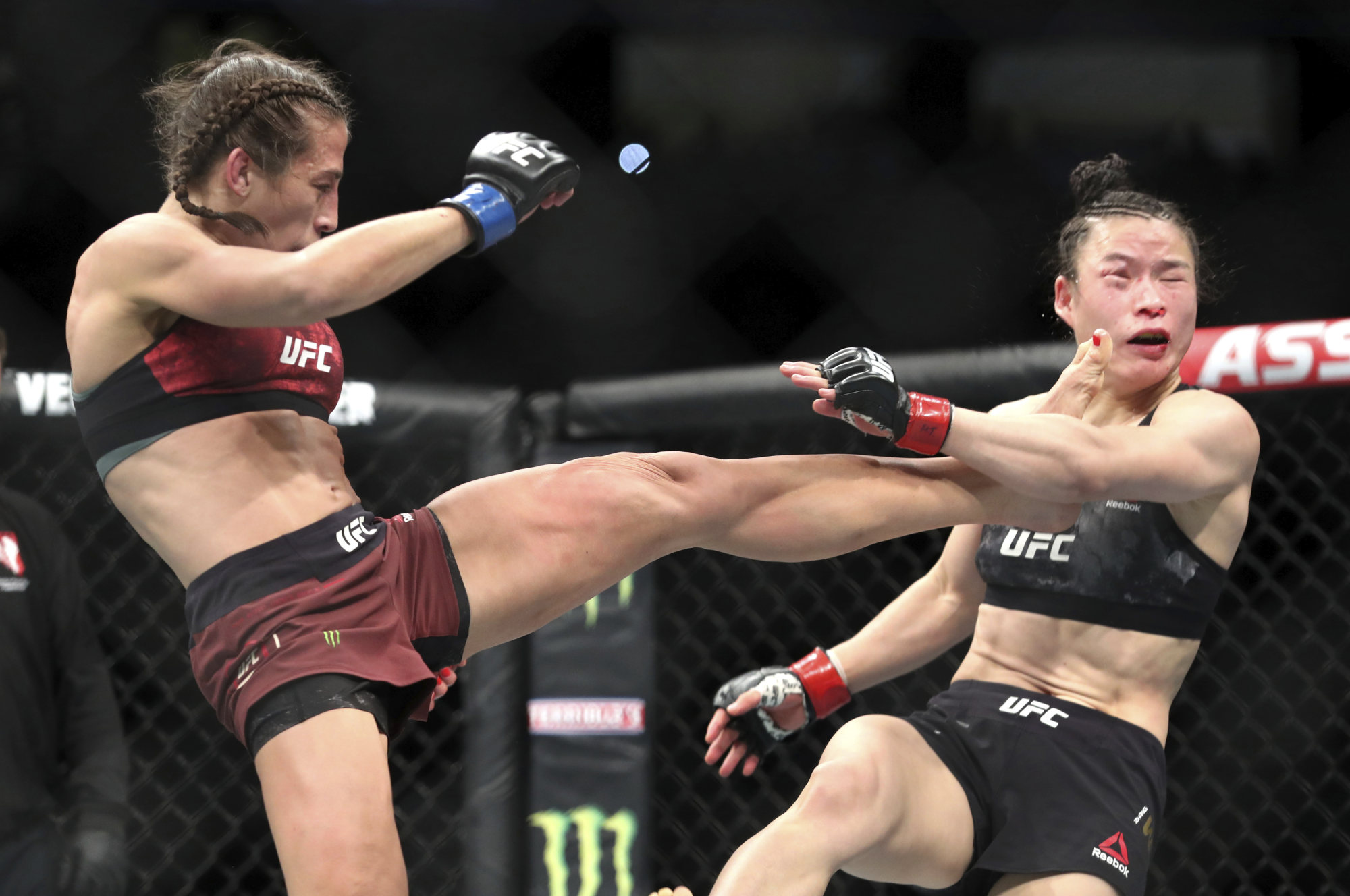 Anderson was initially discouraged by that tense encounter with Jedrzejczyk, admitting she even thought about going home to Michigan. But after a phone call with her father, she found a way to use her interaction with the UFC legend as motivation.
"I called my dad, and I was like, 'I hate this place', and he was like, 'That's what you need, because I know that if Joanna is intimidating you every day, there is nobody in your division that is going to scare you'," she said.
"I took that with me for my entire camp, and [Jedrzejczyk] ended up sending me a nice message before I left, telling me good luck and that she noticed my hard work."
Anderson (6-2) went on to defeat India's Asha Roka with a first-round triangle choke at the ONE 157 event in Singapore last month. It was the American's first victory in ONE after she lost a decision to Japanese judoka Itsuki Hirata in her promotional debut.
"Just to get my first win with ONE, it's so much pressure relieved," she said. "You're always questioning yourself in a new promotion, like, 'Do I belong here?' Especially when you lose your debut.
"All of that is wiped away when you get your first win. I knew that I had it in me. The first thing I said to my manager was, 'We did it, we did it'.
"I didn't thank [Jedrzejczyk], but I feel like when I did go into that fight, it upped my confidence, because of what my dad said – because she is scary, and if I can deal with her on the mats every day, I knew when I got to Singapore, nobody was going scare me."
Suffice it to say that Anderson feels no ill will toward Jedrzejczyk or American Top Team.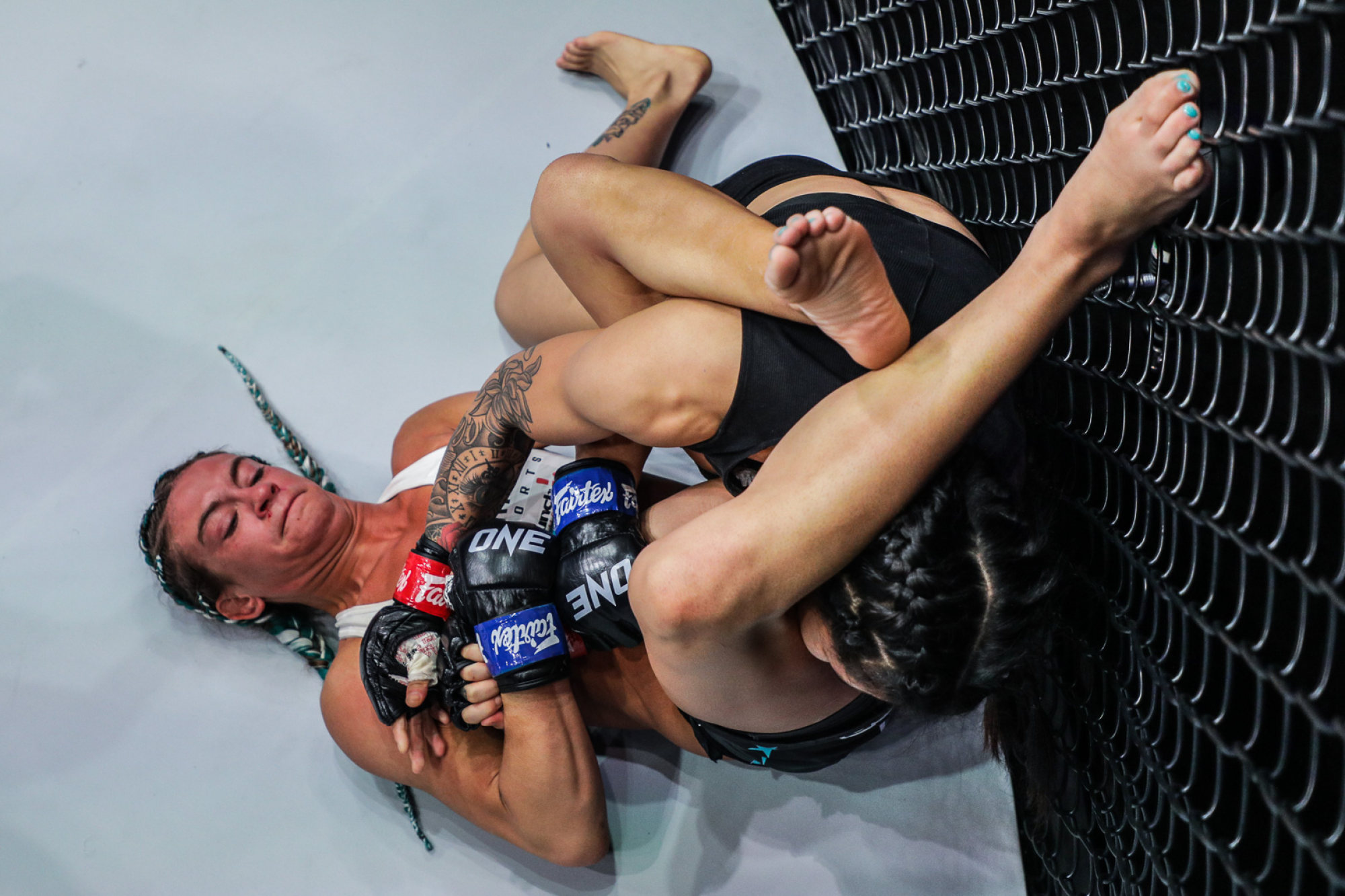 In fact, after returning to Michigan to celebrate her win over Roka with her friends and family, she is already back to training at the Florida facility.
"It took a little adjusting, especially [getting used to] the high levels," she said. "I'm used to having some easy rounds, but that just doesn't exist [at American Top Team], which is what you need."
"I just got back into training," she added, joking that one day she might become the "Joanna of the gym" herself.
Anderson does not currently have a bout booked, but is hoping to fight and win one or two more times before the end of the year.
From there, she is hoping fights with her division's top contenders – and ultimately the long-reigning champion Angela Lee – will be just around the corner.
Anderson recognises that beating the champion will be a tall order, but after training with Jedrzejczyk and the other stars at American Top Team, she is more confident than ever in her chances.
"I've always loved her as a champion," she said of Lee. "Even before I was with ONE, I've just been a fan of hers. I think she's one of the best, most well-rounded girls, and that's why she's been so successful.
"She's awesome to watch, and I'm going to keep working forward to that fight. I know that this will be the gym that will help me do it."