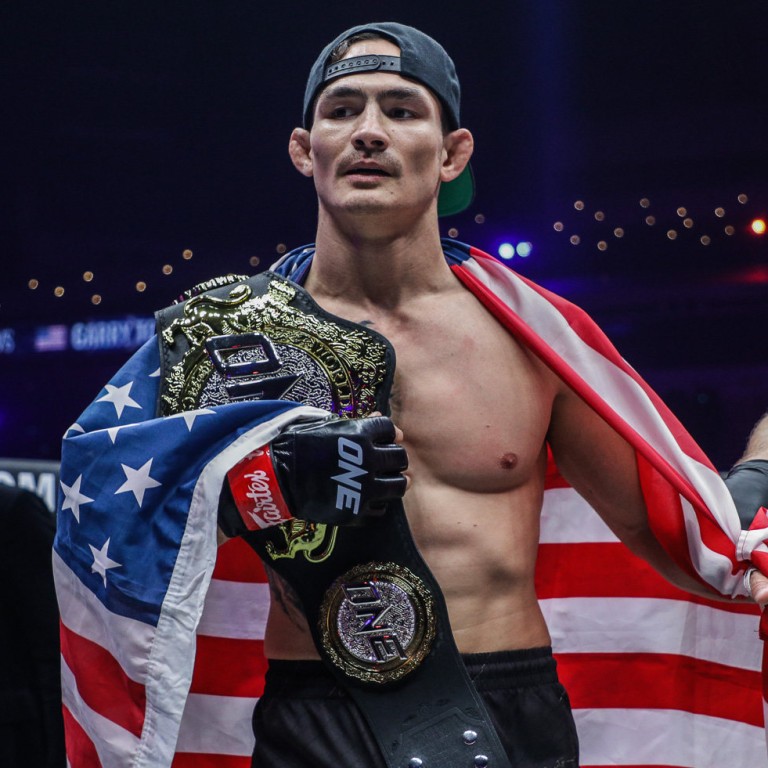 ONE Championship: Thanh Le says Tang Kai's 'retirement' jibe will be his 'downfall'
Featherweight champion, 36, laughs off Chinese knockout artist's suggestion he is too old and should 'spend time with his family'
Le says Tang will 'see how slow and old' he is when they clash in ONE 160 main event in Singapore on August 26
ONE Championship featherweight king Thanh Le has warned next title challenger Tang Kai he is still firmly in his prime – and has plenty of years left at the top.
The pair will clash in the main event of ONE 160 on August 26 – the first part of a two-day double header at Singapore Indoor Stadium, to usher in the Asian martial arts promotion's debut on Amazon Prime Video in the US.
But they got into it verbally on a pre-fight conference call with China-based media, which included the Post, when the 26-year-old Tang suggested Vietnamese-American Le may be past his best, and should think about hanging up his gloves.
"I respect him a lot, but he's also 36 years old. I think he should really be considering retirement," Tang said. "This could be his retirement fight maybe. He has a beautiful family – after this one, he should go back to them and have a normal life."
When the Post asked Le for his response, he smiled. "Thank you. My family is beautiful, and I do spend a lot of time with them. I appreciate that. I am a little older – I'm very old for this fight game," Le said.
"This though," he added, pointing to his head, "is young, spry, in its prime. Physically and mentally I feel really good, and I think that's going to be the downfall of a lot of people to come and try to take this belt.
"On paper I'm a little older, slower, might not be able to train as much. I've been doing this so long maybe my body hurts. But we'll step into the ring and we'll see how slow and how things come out this body."
A former champion in US regional promotion LFA and a contestant on The Ultimate Fighter (TUF), Le (13-2) has skyrocketed to the top in ONE since debuting in May 2019, winning the title with a third-round KO of Martin Nguyen in just his fourth fight.
He then knocked out Garry Tonon in 56 seconds for his first successful title defence in March, just two weeks before Tang finished Kim Jae-woong at ONE X in Singapore to earn No 1 contender status.
"I'm super excited about this fight – this opponent wakes me up in the mornings and gets me in the gym," Le added. "When that slows down, when I don't have that fire or that hunger any more, it will be time to retire.
"But winning and knocking him out, or losing and getting knocked out in front of all these different fans, none of that is gonna affect me. I retire, I quit on my terms, on my time, and y'all gotta see me for another five years maybe.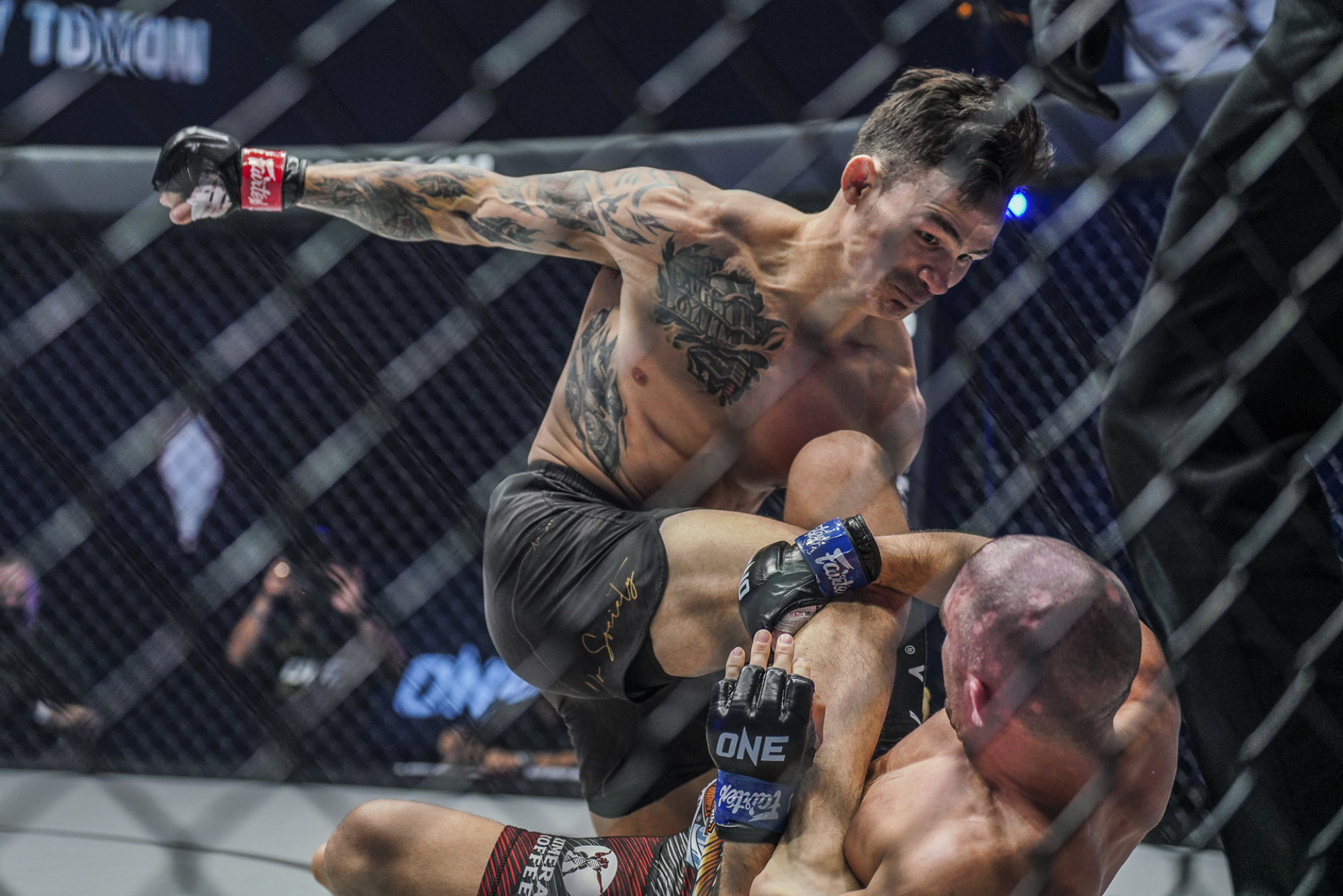 "I've been through losses, I've been through deep, deep downs in this career. I've been through the ups too. One thing I like to hang my hat on is being mentally tough, and not letting outcomes change the way I view martial arts, or competing for ONE.
"All of that has just been a blessing in my life and it's been such a positive thing. He can go out there and knock me out in 10 seconds, and I'm gonna be right there working my way back up and getting back in that ring and doing me.
"This is something that makes me the man I am. Martial arts has turned me into the father and husband I am. Those things don't weigh on the back of my mind. They make me more powerful. They make me superhuman. It will be awesome to bring that into the Circle with me on August 26 to close this one out."
Le was also recently awarded his jiu-jitsu black belt by Fifty/50 Martial Arts Academy teammate and UFC featherweight Ryan Hall – adding another feather to his grappling cap after handling BJJ icon Tonon's highly dangerous ground game with relative ease.
"It's been a long journey, and jiu jitsu has become a favourite martial art of mine," Le told the Post. "It's introduced me to a tonne of different things, and taught me so much about life.
"It's been something I started to learn so I could get back to the feet and knock people out, and now no matter where the fight goes I feel super, super confident. I was happy to show at least a little bit in the last fight against Garry, even though that probably wasn't the time to show off what I think my grappling can do for the first time, against Gary Tonon.
"But we got there, and we ended up doing pretty well and we're excited with the result and to expand on that. This fight, Tang Kai has a good double leg. If he happens to put me on my back – not many have – but if he gets a chance to do that, he'll see it was a little bit of a mistake."