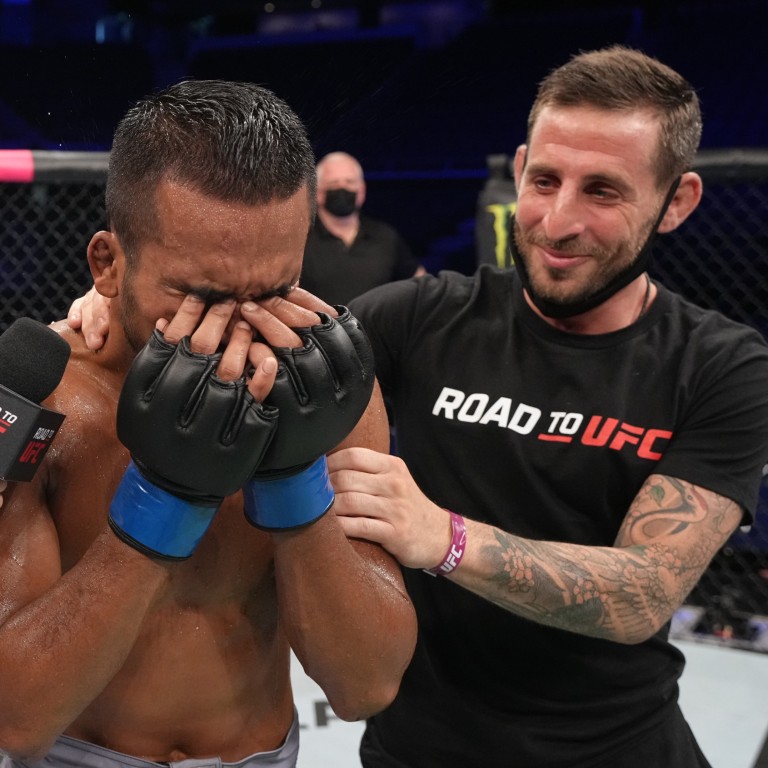 Bangtao mastermind Alex Schild open to ONE Championship submission grappling return, but fighting days are over – 'I can't be so selfish'
Former ONE flyweight Schild says he now has an opportunity to change people's lives at Bangtao Muay Thai & MMA gym
Jiu jitsu coach 'wouldn't be doing right by our employees, friends and investors if I was so selfish to start fighting again'
It's fair to say Alex Schild is the mastermind behind Bangtao Muay Thai & MMA, the new gym changing the game in the Southeast Asian fighting haven of Phuket.
Not that he would let you give him all the credit.
It was in September 2020, amid another wave of Covid-19 restrictions in Thailand, that Schild brought together his best friends and fellow coaches at Tiger Muay Thai – Frank and George Hickman, and Andrew Wood.
Having spent years turning Tiger into the premier facility along Chalong's competitive "Fight Street", he knew "now was the time" to launch their own gym.
"We are a team," Schild stressed in an interview with the Post. "Not only are we all really good friends, but we all add a lot of value. I'm the jiu jitsu coach, Woody is strength and conditioning, Frank is wrestling, and George is MMA.
"I couldn't have done it without them. This gym isn't for myself, it's for everybody. I didn't put this together to say, 'Look at me, look what I built.' It could've been my idea or my plan, but my plan was to include my friends."
Schild had a hunch they would have a hit on their hands, though.
The team had built their reputations for years on the back of honing the talent of some of the world's best fighters, like UFC featherweight champion Alex Volkanovski, which opened doors to working with the Australian's teammates such as UFC middleweight champion Israel Adesanya.
Frank Hickman is in Las Vegas this week preparing to corner both champions for their title defences at UFC 276, against Max Holloway and Jared Cannonier respectively.
"From day one I thought it was a really good idea, just with our network of people and our experience," Schild said. "I can honestly say it's been better than I expected. That's just a lot to do with faith, and trust in ourselves, and positivity."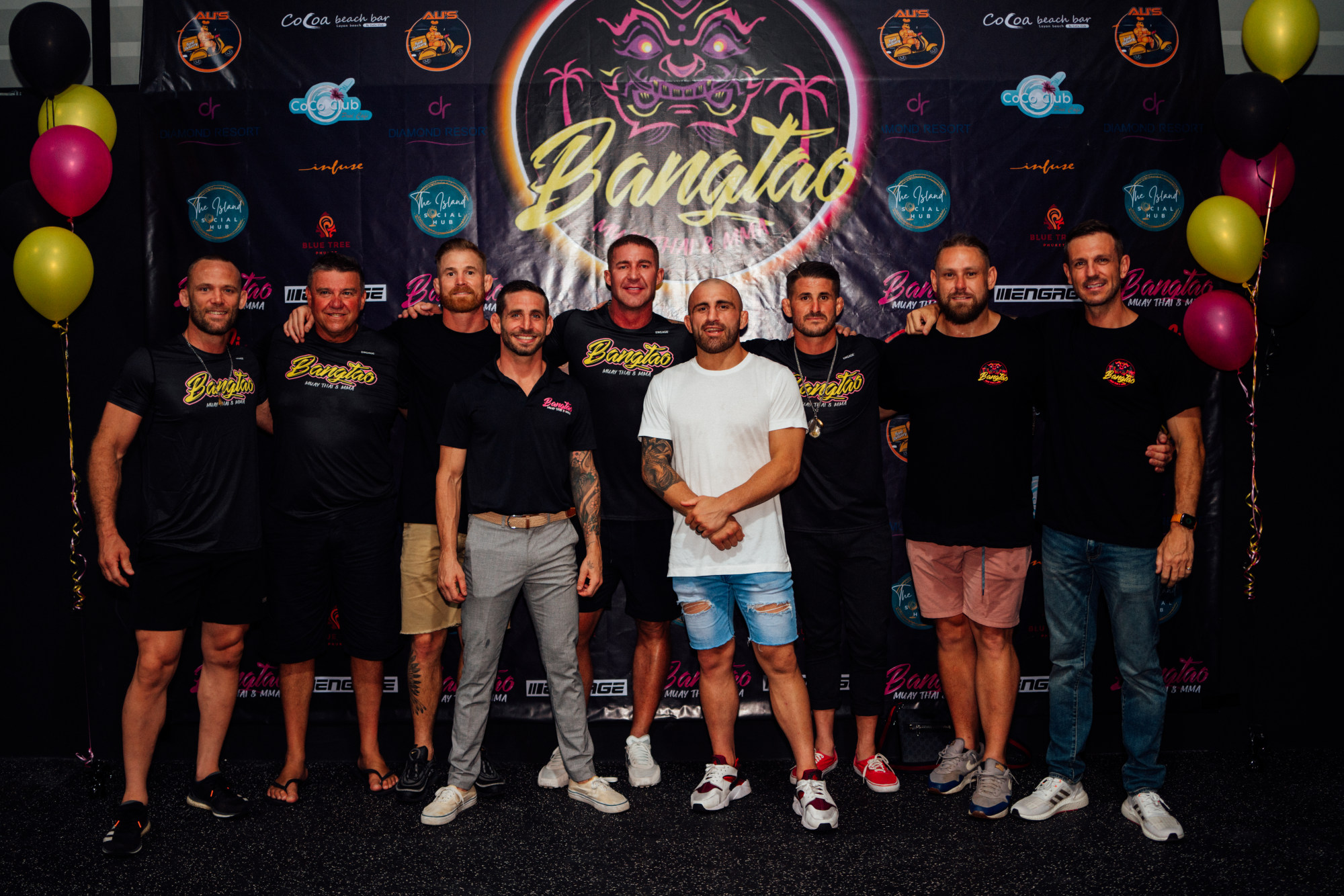 The 33-year-old American black belt teaches daily classes at Bangtao. Former UFC strawweight champ Zhang Weili and new UFC light heavyweight king Jiri Prochazka both benefited from his expertise ahead of their victories this month at UFC 275 in Singapore – where Schild was
in town to corner Bangtao prospect Topnoi
earlier in the week at Road to UFC.
But his work on the mats, along with the day-to-day trials and tribulations of running the business side of things, has seen Schild quietly give up on his own aspirations of fighting.
After moving to Thailand 11 years ago, Schild amassed a 5-5 record in Southeast Asia. He last fought in a third-round TKO defeat by Thai striker Yodkaikaew "Y2K" Fairtex in ONE Championship, in August 2020, when he succumbed to a barrage of leg kicks and could no longer stay upright on his feet.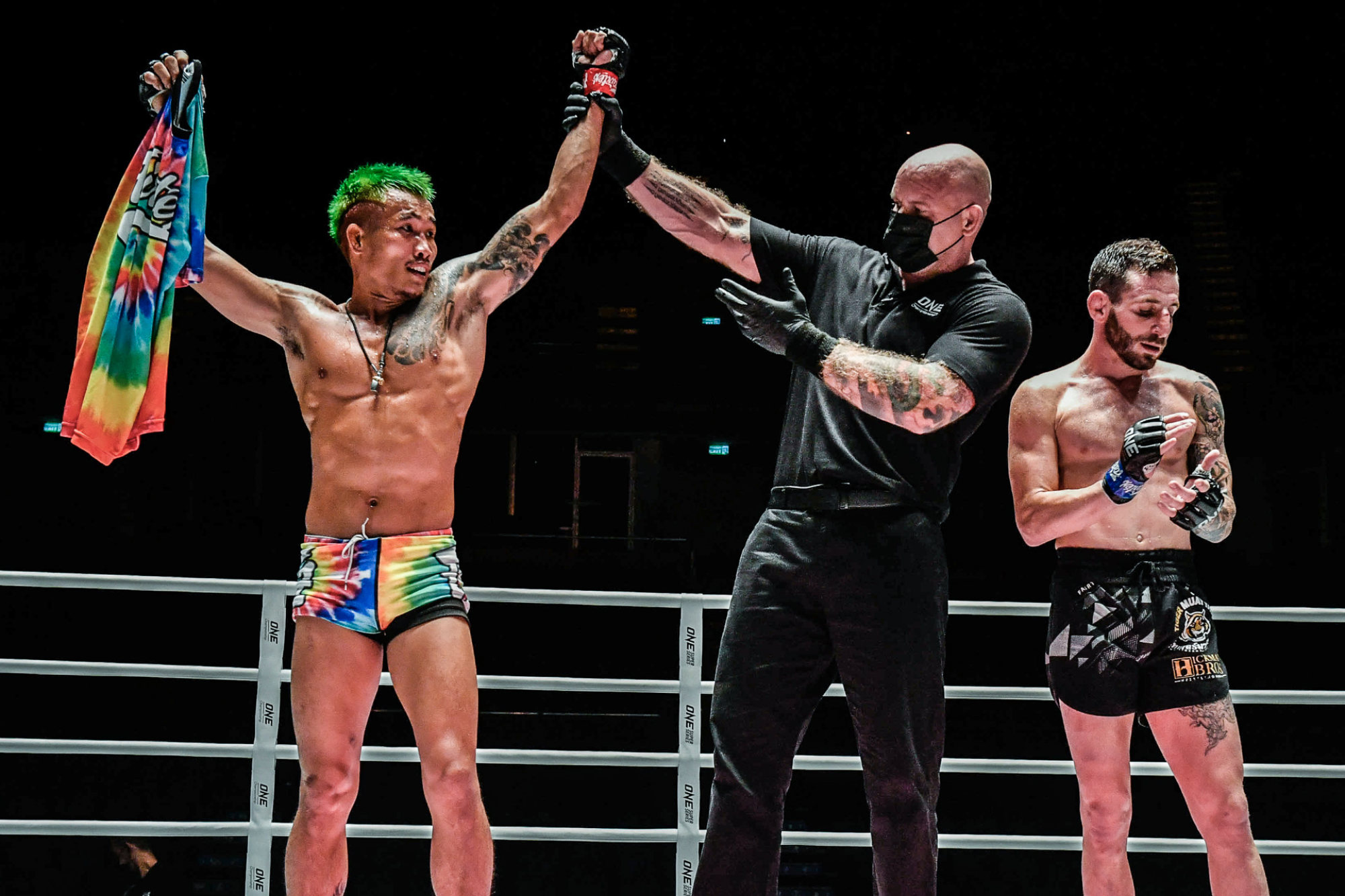 "Two pretty s****y performances by myself that I'm not very proud of," is how Schild sums up the final fights of his MMA career, having also lost a decision on a ONE Warrior Series card to Japan's Koki Naito 10 months earlier.
"It's one thing to see the fight on TV. I didn't fight very well, but I had some injuries leading up to those fights that I've never talked about too much. It really kills me to have those as my last two fights.
"When I took on the role of coaching jiu jitsu at Tiger, there was no doubt it impacted me as a fighter. Fighting is a pretty selfish sport. You've gotta train and rest, and train and rest. Giving a lot of time to my students, and still working and coaching … it's not impossible and I had some good fights, but it impacted my level of where I was able to get as a fighter.
"So I knew that and was OK with it, because I love coaching and it was something I was never willing to give up. But I don't think it's wise of me to go and fight MMA again, as hard as it is to say. I've never actually said that out loud. I've said it in private to George and Woody and the guys. But to fight at a high level and perform well, coaching and running the gym … one's gotta go.
"I'm getting older. For me, fighting was never something that paid the bills. I had a pretty serious string of injuries in my last two years. To be able to sustain something for my future and build something for my life and have a family one day, that whole thing, I don't think I'd be able to step back in and fight again, as bad as that is.
"I don't want to finish on some losses, but that's just my ego. I have an opportunity here to change not only my life by running this gym but changing a lot of people's lives around us – all of my employees, our friends, the investors in our gym. I wouldn't be doing right by them if I was so selfish to start fighting again."
Schild is not closing the door, however, on competition jiu jitsu – something that is now gaining prominence in the region with ONE Championship's push into submission grappling.
"That would be awesome, I would love to," Schild said, of grappling in ONE. "I love fighting MMA and Muay Thai. But jiu jitsu is definitely a passion. It always has been, growing up as a wrestler. If I can compete at any level in jiu jitsu, it would be amazing.
"One thing that's a little bit lacking in Southeast Asia is a good circuit for competition jiu jitsu, which I'm trying to improve with my other business, Siam Sub Series – I run tournaments.
"If I can get a bunch of matches locally, then be able to jump in and grapple in ONE, I would absolutely love that opportunity. There's a lot of high-level grapplers in there right now. Any opportunity I can get to compete, I'm absolutely game for it."