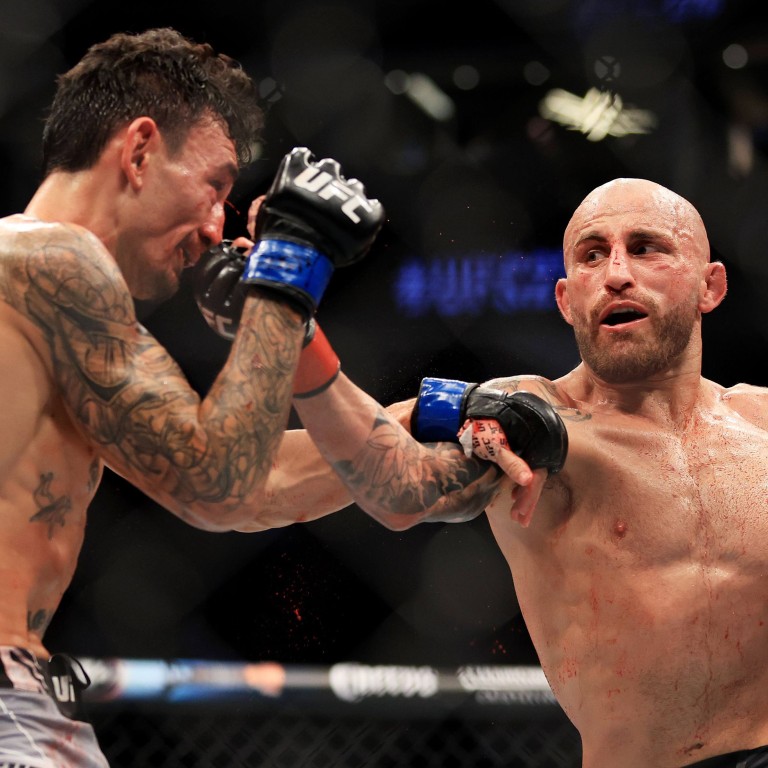 UFC 276: Alex Volkanovski retains title in trilogy masterclass against Max Holloway
Featherweight champ ends rivalry with 'Blessed' in decisive fashion, securing clean sweep of 50-45s on scorecards in Las Vegas co-main event
Volkanovski reels off 22nd straight victory and fourth title defence, and reaffirms plan to chase 'double champ' status
If there was any doubt left Alex Volkanovski made sure of it on Saturday night – he is the greatest featherweight the UFC has ever seen.
The Australian decisively ended his trilogy with Max Holloway – getting his third title fight win over "Blessed" and in the most convincing fashion yet, putting on a technical masterclass at T-Mobile Arena in Las Vegas.
It was a 22nd straight win for Volkanovski (25-1), who – frighteningly for the rest of the division – continues to show improvements with every fight.
"Max Holloway is an absolute beast. That intensity he brought, that we both had this week, I needed it," he told Joe Rogan in his post-fight interview in the Octagon.
"I knew I'm the best I just needed to remind myself. Stand up for yourself. I stood up for myself and look at me now."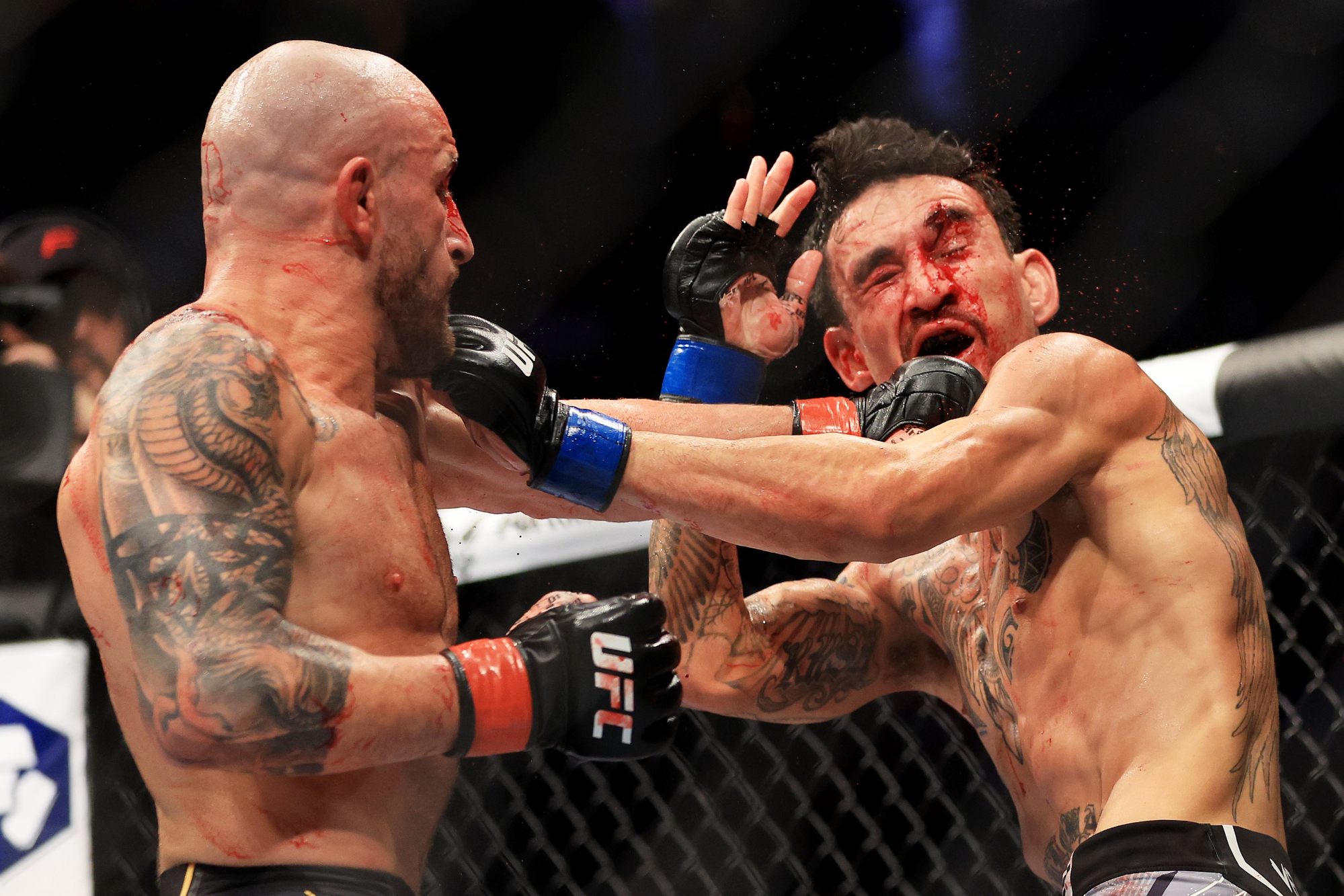 As expected, the pair went toe-to-toe for five rounds, again, but nobody thought it would be this one-sided, with the champ utterly dominant and making it look easy.
Volkanovski took a clean sweep of 50-45s on all of the judges' scorecards, leaving former champ Holloway (23-7) a bloody mess – and ensuring there would be no repeat of the controversy that dogged his split decision win in their second fight in July 2020.
"I want to be in this Octagon as much as possible. I want to be busy," Volkanovski added. "Nothing but respect, but I'd love to move up and get that double champ status, and if I get both belts, I'll keep them both busy."
After some tentative early moments, Volkanovski began landing late in the first round, but Holloway stayed in the pocket and fired back.
The champ then opened up a big cut above Holloway's left eye with a perfectly-timed counter right in the second round, as he continued to dart in and out and land at will. But the American was undeterred and kept throwing too.
Holloway's corner cleaned him up on the stool, but Volkanovski continued to open the cut up further in the third round.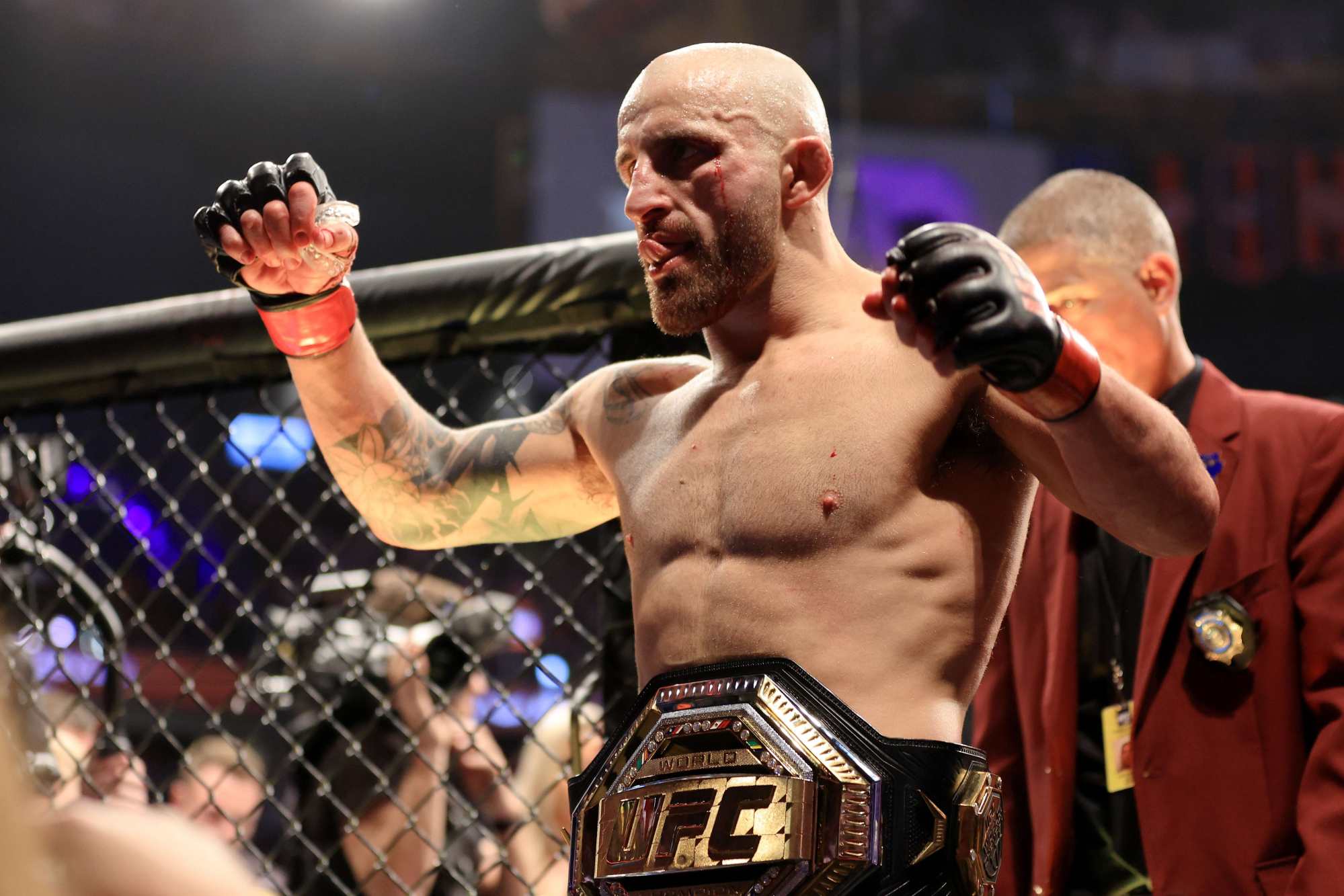 He then turned up the volume as the fight entered the championship rounds, and Holloway simply had no answer.
Holloway managed to open up a small cut above Volkanovski's eyebrow in the final round. But Volkanovski stayed calm and stuffed his opponent's two takedowns attempts to close out an emphatic win.