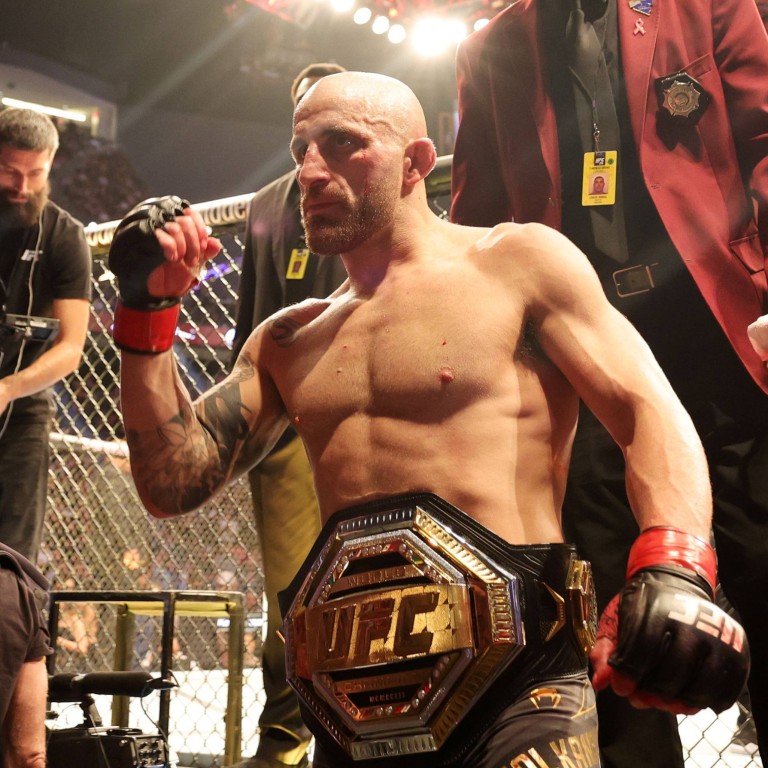 UFC 276: Alex Volkanovski puts Max Holloway ghosts to bed; claims he felt 'drunk' before second fight
UFC featherweight champ says he had to take Melatonin tablets on eve of July 2020 bout after 'ridiculous' late-night USADA visit
'I'm telling you now because I got to shut everyone up,' Volkanovski says, after putting conclusive end to rivalry in Saturday's trilogy bout
There was a time many fans – and even some members of the MMA media – doubted Alex Volkanovski was the true UFC featherweight champion, after a controversial split decision win in his second fight with Max Holloway.
Now, almost two years to the day later, and the 33-year-old Australian made sure to take a victory lap of sorts when he sat down with his title at the UFC 276 post-event press conference in the early hours of Sunday morning.
Volkanovski had just conclusively put his trilogy with Holloway to bed,
outclassing the former champ
with a clean sweep on all three judges' scorecards at T-Mobile Arena in Las Vegas.
"I've moved past it," Volkanovski said. "I don't hold a grudge. There was a time that s*** did get to me. It was a hard time, but it made me who I am.
"I'm happy that all happened. It was a good experience for me, it made me unstoppable and invincible. A lot of people were bringing me down. I had to stand up for myself from all angles."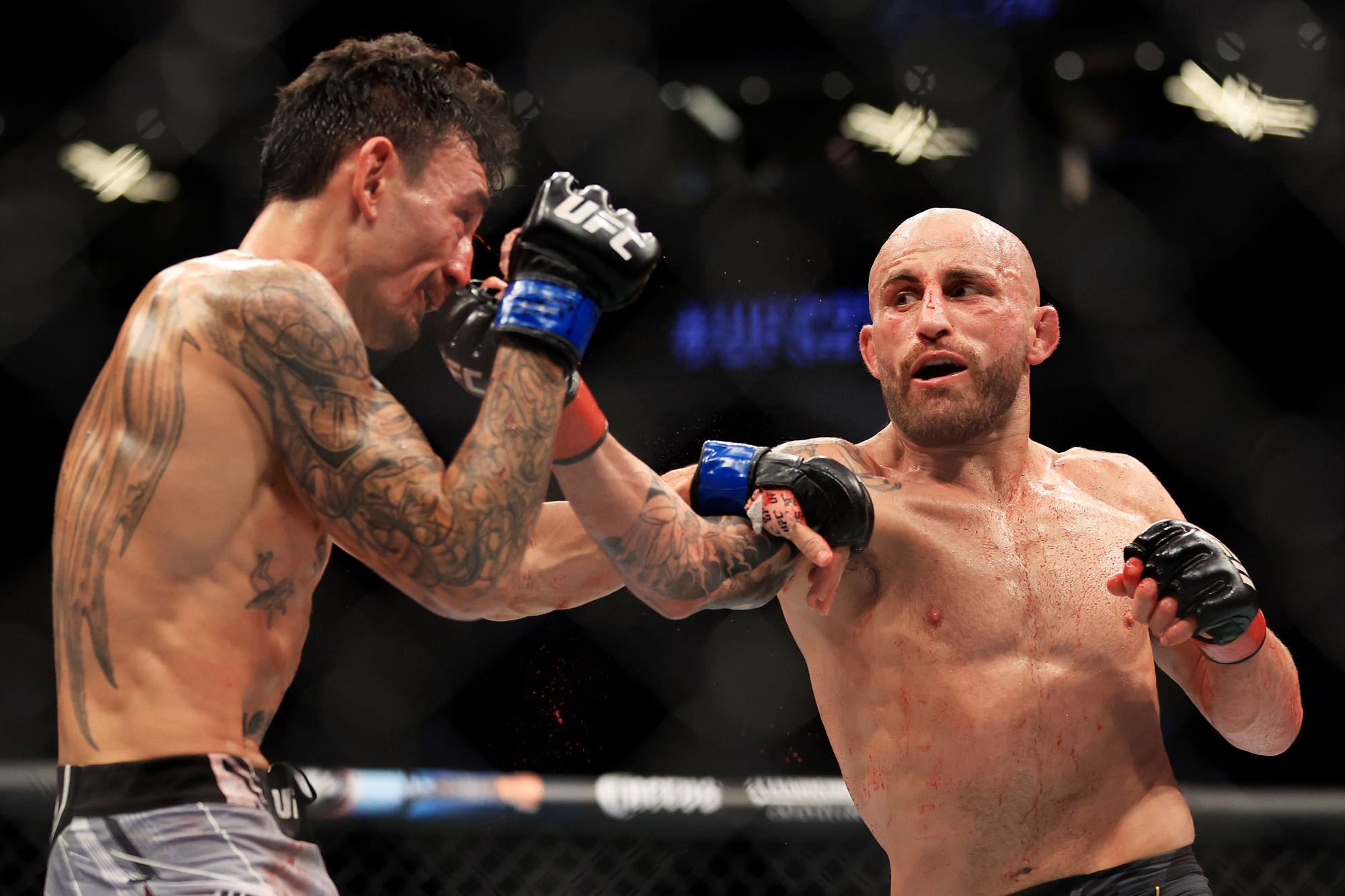 It also gave Volkanovski the chance to explain his side of events from July 2020, when he nearly lost the belt straight back to Holloway on Fight Island in Abu Dhabi, only to take a razor-close split decision which many –
including UFC president Dana White
– thought the judges had got wrong.
"You have no idea," he said. "Now I can say it, because I went and done that to Max tonight. That second fight with Max, there were a few things that happened."
Volkanovski then claimed he was payed a "ridiculous" visit by the United States Anti-Doping Agency (USADA), the UFC's official drug-testing partner, just four hours before he was supposed to wake up for the fight.
He said he could not get back to sleep, so took melatonin tablets and woke up feeling "drunk", and still in a sleep cycle.
"I'm not the type of guy to make excuses," he added. "I'm telling you now because I got to shut everyone up, and silence a lot of people. Now you believe that, because of what I did tonight. That's why I was so confident coming into this one. I didn't turn up, he turned up and still couldn't beat me.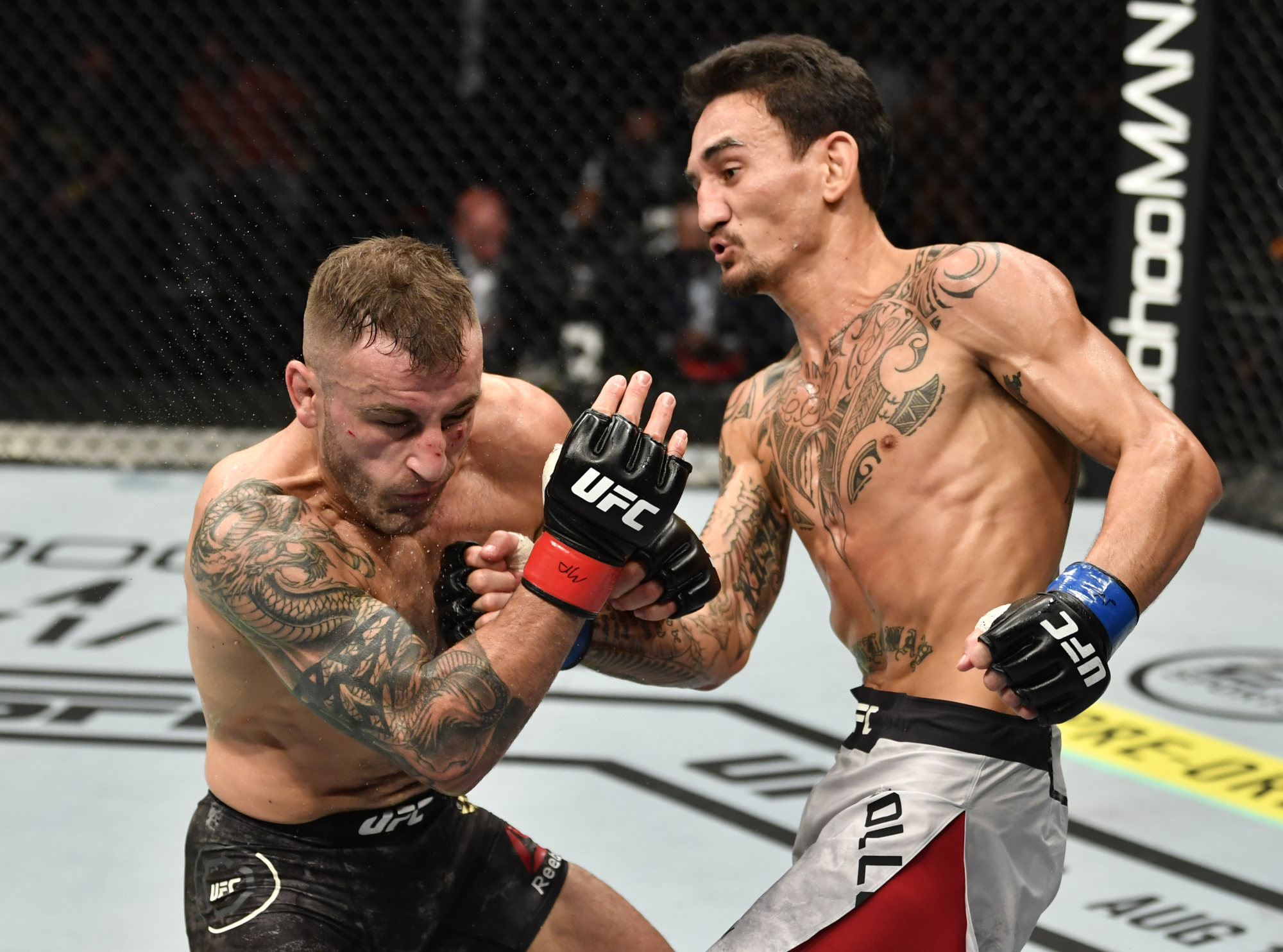 "Halfway through my sleep, they woke us all up and said we're gonna test him. My coaches and management were like, 'What do you mean? What the hell?' I had to p*** but I couldn't fill it up. I had to water load so I could hurry up and p***, so I could go to bed.
"Now you watch that fight, it probably makes a little sense. I waited until now to tell you the full story. Look what I did. My reaction time was way off. I had to use my head to force things to happen. That's the type of guy I am. Even when things were against me, I stood my ground and made it happen. I'm glad it happened because it made me even stronger."
Volkanovski claimed he wanted to take the trilogy rematch straight away to "show myself" that he was better than that. Instead, he made successful title defences against Brian Ortega last September, and "The Korean Zombie" Jung Chan-sung in April, before finally circling back to Holloway.
"I knew I didn't turn up [in the second fight with Holloway], but I got over it," he said. "I never let it get to me. Then this fight came up, big fight, everyone wanted to see it again. It's all good. I knew it would happen, now you got to see it."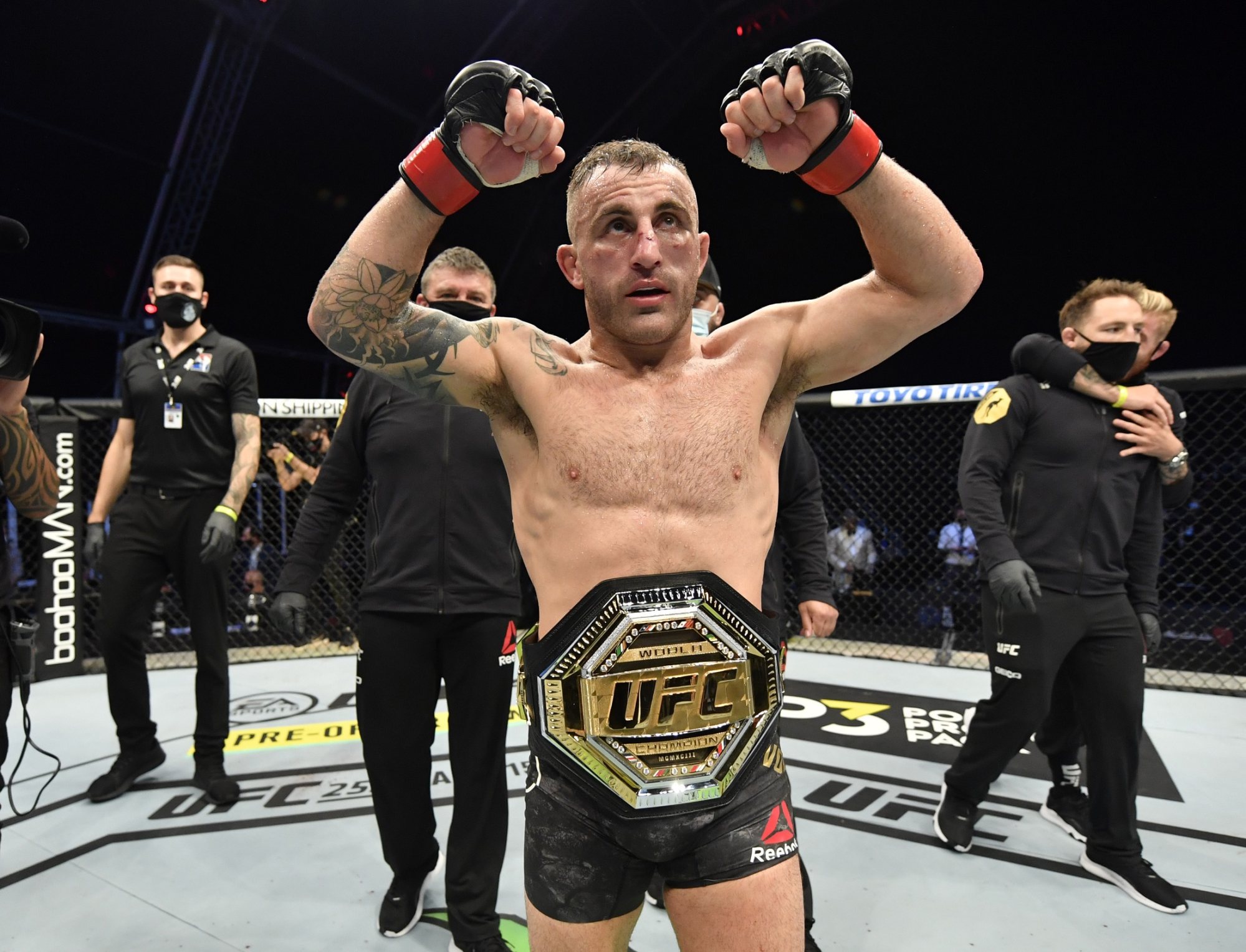 With the trilogy now put to bed, Volkanovski is turning his attention to defending his title in his home country for the first time, having been the pantomime villain against Hawaii native Holloway on Saturday.
"I'm sick of getting booed, man," he said. "I'm a nice f****** guy. I'm getting booed every time I fight. Everyone's getting nice home advantages when they fight me.
"This trilogy, I never got to fight on my turf. Two were on his, and one was neutral. So let me defend my belt back home. Let's do it, let's make it happen – my belt or for the [vacant] lightweight belt."