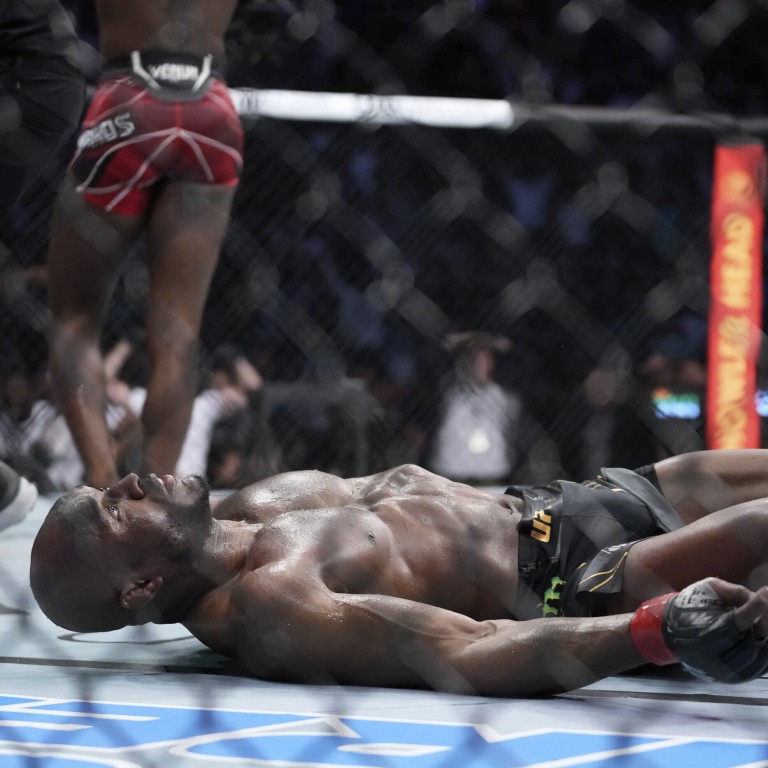 UFC 278: Conor McGregor mocks Kamaru Usman – 'fully leaned into his own death'
'The Notorious' has some fun on Twitter at the former welterweight champ's expense after stunning head kick KO sees Leon Edwards snatch the title
McGregor congratulates his Paradigm Sports stablemate, and expresses interest in challenging for a third UFC title
Conor McGregor did not miss the opportunity to poke some fun at Kamaru Usman following the dramatic end to Saturday night's UFC 278 main event in Salt Lake City.
As the clock ticked down in the final round of what would have been a comfortable decision victory for him, Usman suffered a shock head kick knockout at the hands of England's Leon Edwards, surrendering his welterweight title.
Few had given Edwards any hope of upsetting the odds, but the incredible finish with 56 seconds remaining saw Utah's Vivint Arena erupt, with the watched MMA world also left stunned – including former two division champ McGregor.
"Just like that baby, what a game! Huge congrats Paradigm Sports and Leon Edwards!" McGregor tweeted of his agency stablemate. "Another champion!"
"An amazing scene to witness! Huge congrats Leon! A real good, solid and dedicated mixed martial artist! The UK's second only UFC champion! Incredible! Congrats mate!"
While he was full of praise for the 30-year-old Englishman, "The Notorious" took the chance to mock Usman in a series of tweets, having previously traded plenty of social media shots with the Nigeria-born American.
"Not even a relatively high kick," 34-year-old Irishman McGregor said, analysing the finish. "Fully leaned into his own death. One leaned his way to victory. Another leaned his way to death. Crazy sport, I love!"
Former featherweight and lightweight champ McGregor had also earlier expressed an interest in plotting a move for a third divisional UFC title at 170 pounds.
He may face a long queue, however, with UFC president Dana White suggesting a trilogy rematch between Edwards and Usman – possibly at London's Wembley Stadium – is on the cards.
Usman himself was humble in defeat. "Champs f*** up sometimes," he tweeted. "But we bounce back and come with vengeance. Damn I love this sport. Congratulations Leon."