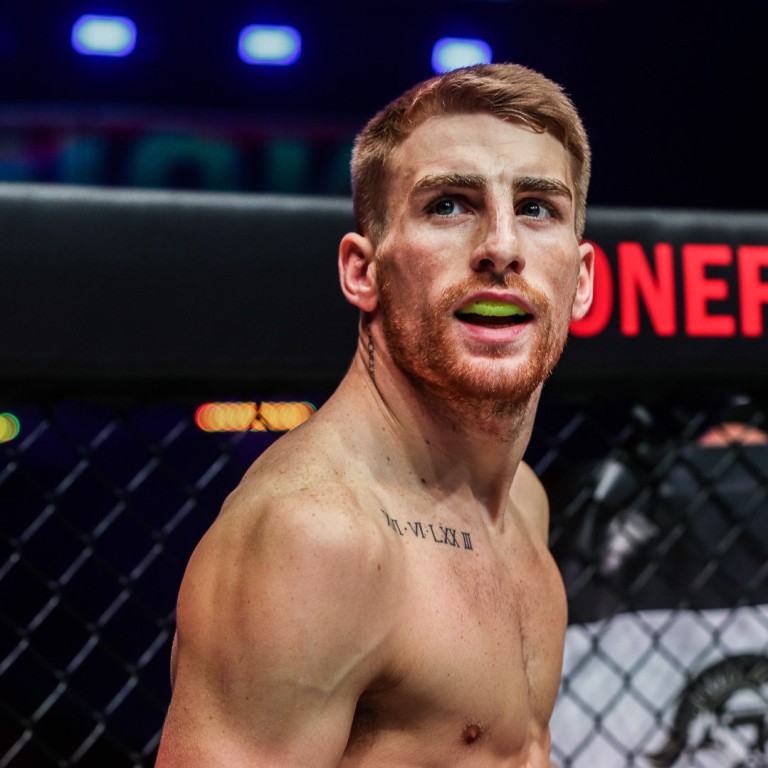 ONE Championship: Jonathan Haggerty says Liam Harrison can dethrone Nong-O, 'but it's going to be tough'
Haggerty can see Harrison catching bantamweight Muay Thai champ in August 27 title fight – 'with the four-ounce gloves, anything could happen'
Briton confident his countryman knows what he's got to do to beat the Thai but warns him 'don't brawl with Nong-O'
Jonathan Haggerty sees Nong-O Gaiyanghadao as a tough but surmountable challenge for his fellow Briton
Liam Harrison
.
Harrison, 36, will challenge Nong-O for the ONE Championship bantamweight Muay Thai title in the co-headlining attraction of the promotion's debut event on Amazon's Prime Video streaming service, slated for August 27 in Singapore.
The 25-year-old Haggerty, who will meet Amir Naseri in a flyweight bout on the undercard of the same event, considers Harrison a friend, and is backing him to dethrone the Thai champion.
"I'm excited," Haggerty told the Post of the match-up. "I want Liam Harrison to do it. The hometown boy."
While Haggerty is supporting Harrison, whom he's been exchanging text messages with ahead of their matchups, he is under no illusions about the massive challenge his countryman is facing.
Nong-O, 35, is considered one of the best Muay Thai fighters competing today, and has already thwarted five would-be usurpers since he assumed the bantamweight throne in 2019.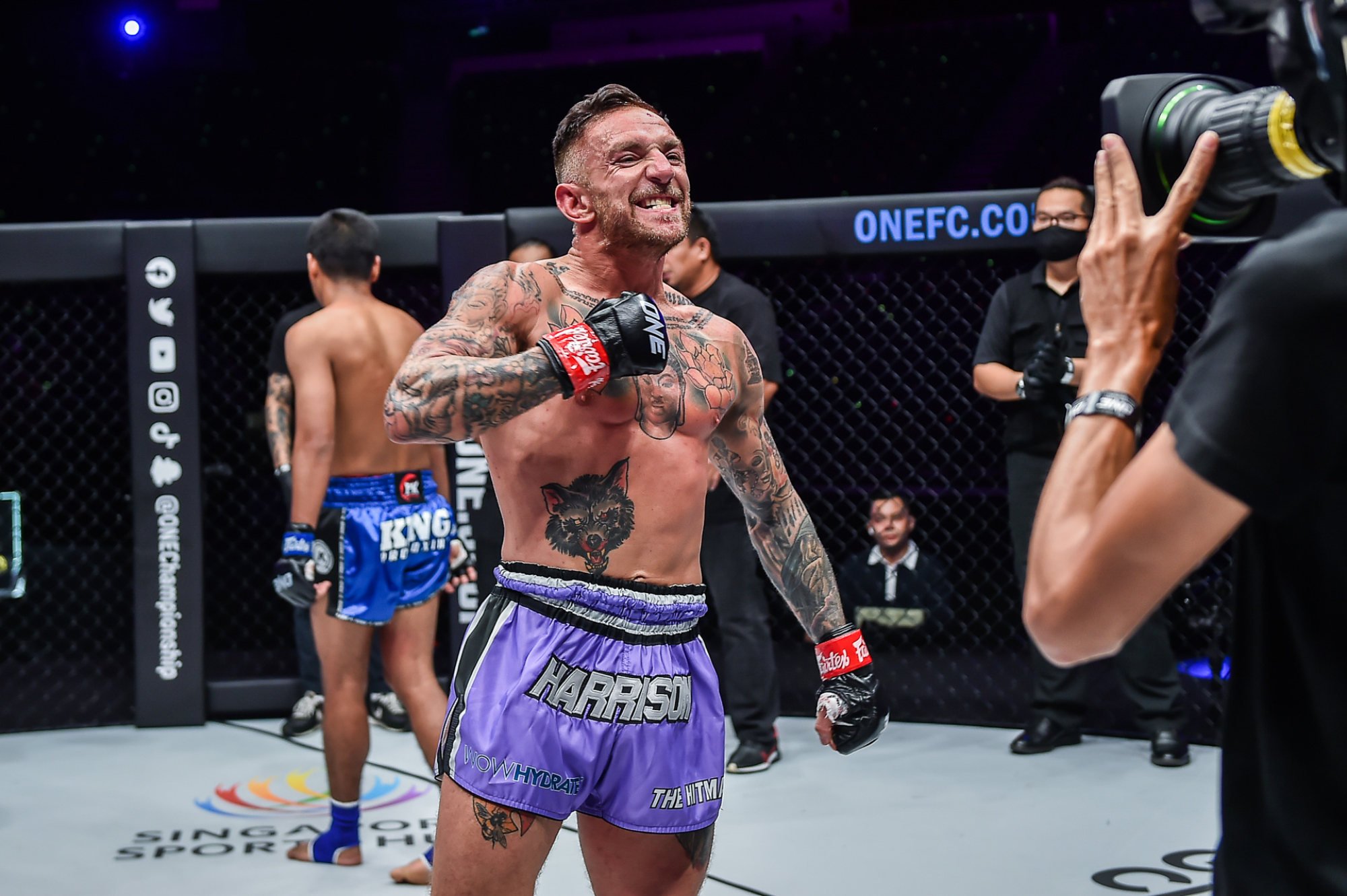 "It's going to be tough, but I could see him catching Nong-O," Haggerty said. "With the four-ounce gloves, anything could happen.
"One shot, one kill – but it's going to be tough. He's going to have to dig deep. I believe in him."
Harrison, while extremely technical, is known for his aggression and willingness to brawl. That willingness was on full display in his last fight, when he survived two knockdowns to score three of his own and stop Muangthai P.K. Saenchai – all inside the first round.
Haggerty believes "The Hitman" would be wise to avoid that kind of fight against Nong-O, whose firepower is seemingly unmatched at bantamweight.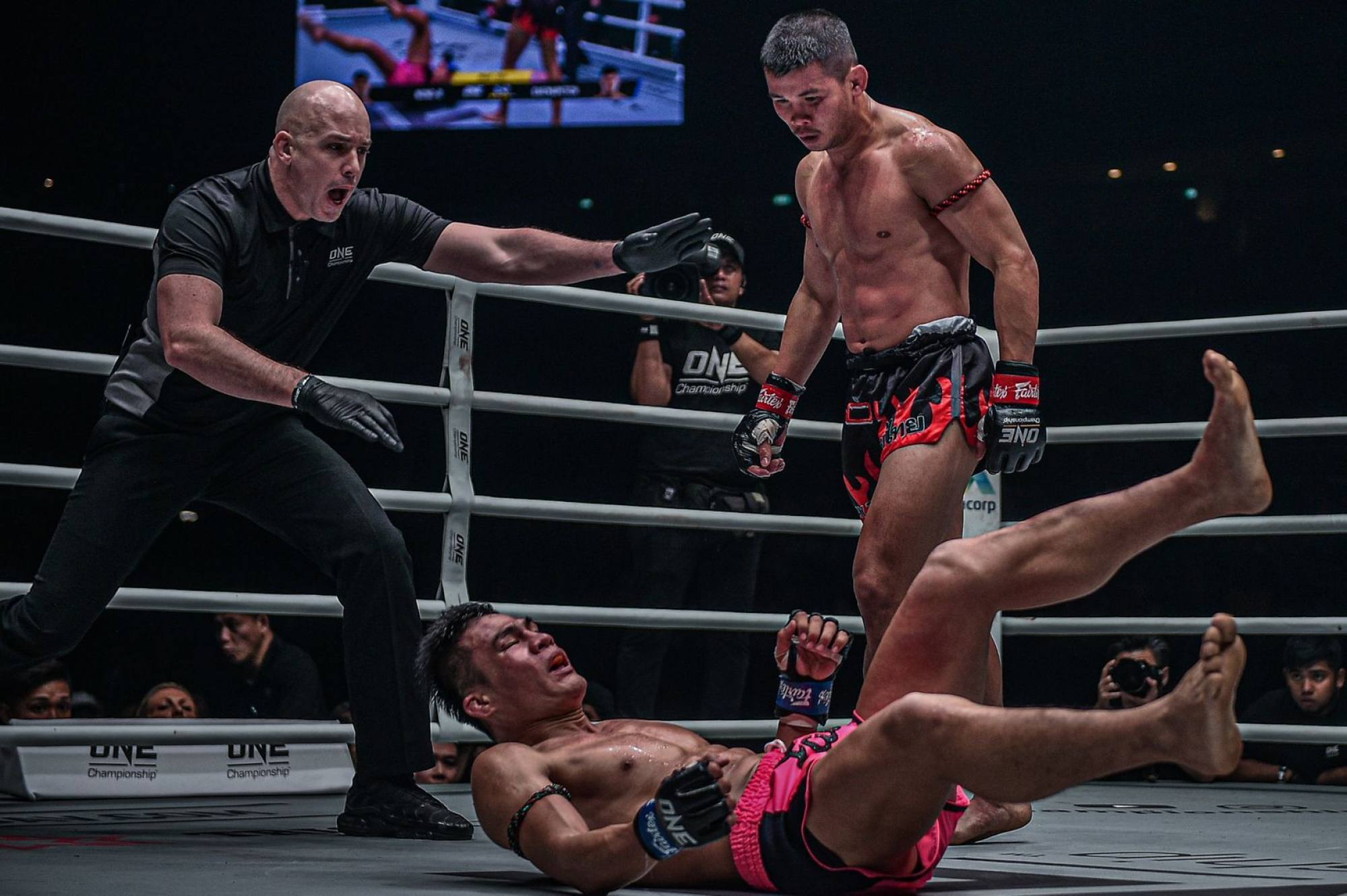 "Don't get into a brawl," he said, outlining Harrison's keys to victory. "Don't brawl with Nong-O. I'm sure he knows what he's got to do. Just low kick him and left hook.
"And I feel like he's got to block a lot against Nong-O's kicks, because he's got heavy kicks."