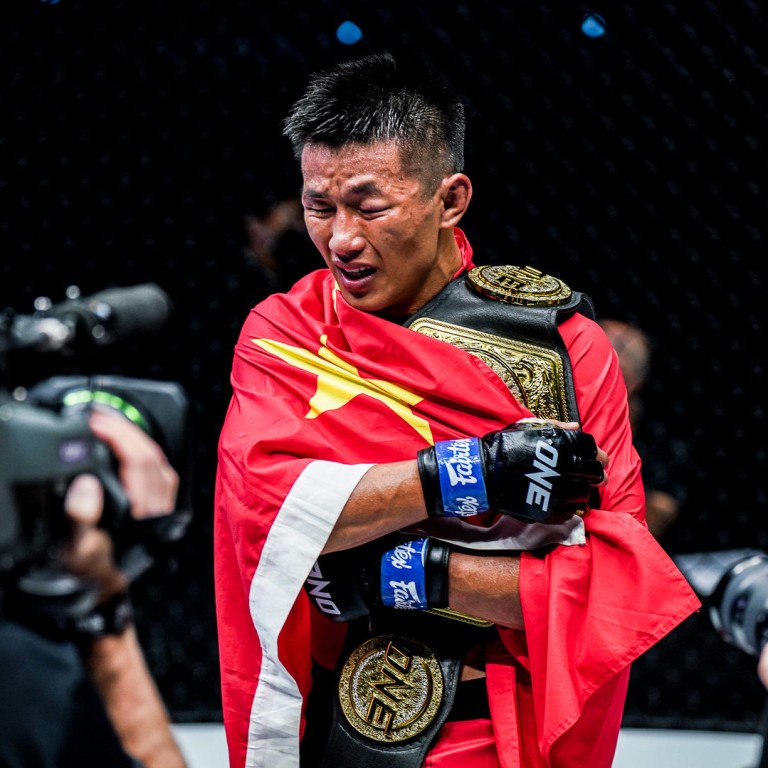 ONE Championship 160: Tang Kai 'so proud' to be first male MMA champ from China, eyes 'mixed rules' fight with Superbon
Tang makes history with decision win over Thanh Le in ONE 160 co-main event in Singapore
New champ is targeting a showdown with featherweight kickboxing king Superbon Singha Mawynn
Tang Kai made history at ONE Championship 160, but he will not be resting on his laurels.
The Chinese featherweight was in action in co-headlining attraction on the card, which went down on Friday night in Singapore, challenging Vietnamese-American finisher Thanh Le for the division's championship.
After five thrilling rounds of action, Tang (14-2) was named the winner by unanimous decision, capturing the belt, and even more significantly, becoming the first male Chinese fighter to win a major MMA title.
"I feel very lucky and I feel honoured," the new champion, 26, said in his post-fight interview. "Right now I feel so proud of myself and so proud of China."
Much of Tang's success in the fight came down to his leg kicks, which he used to reduce Le's mobility. It looked like a crucial part of his pre-fight game plan, but the new champion claims the decision to pursue the tactic occurred mid-fight.
"My original plan was to use punches to KO him," he said. "But during the fight I felt that Thanh Le was a really tough fighter, so I changed my plan actually."
Tang was able to hit Le (13-3) with some big shots, but the 36-year-old stayed in the fight until the final bell.
It was a display of championship grit that Tang could not help but respect – particularly given his foe's age.
"He got lots of punches from me and kept standing," he said. "I could not finish him – so I respect him.
"I felt a bit of pity that I couldn't finish him, but luckily I won and I got the belt."
Tang has options abound for his first title defence, from a rematch with Le, to fights with established featherweight contenders like Martin Nguyen and Garry Tonon.
Yet the new champion is hoping his next opponent will come from outside MMA altogether.
After his win over Le, Tang his hoping for a super fight with ONE featherweight kickboxing king Superbon Singha Mawynn of Thailand.
He is willing to take the match-up under MMA rules, or under a special rule set like the one used when MMA legend Demetrious Johnson fought Muay Thai champ Rodtang Jitmuangnon at ONE X earlier this year.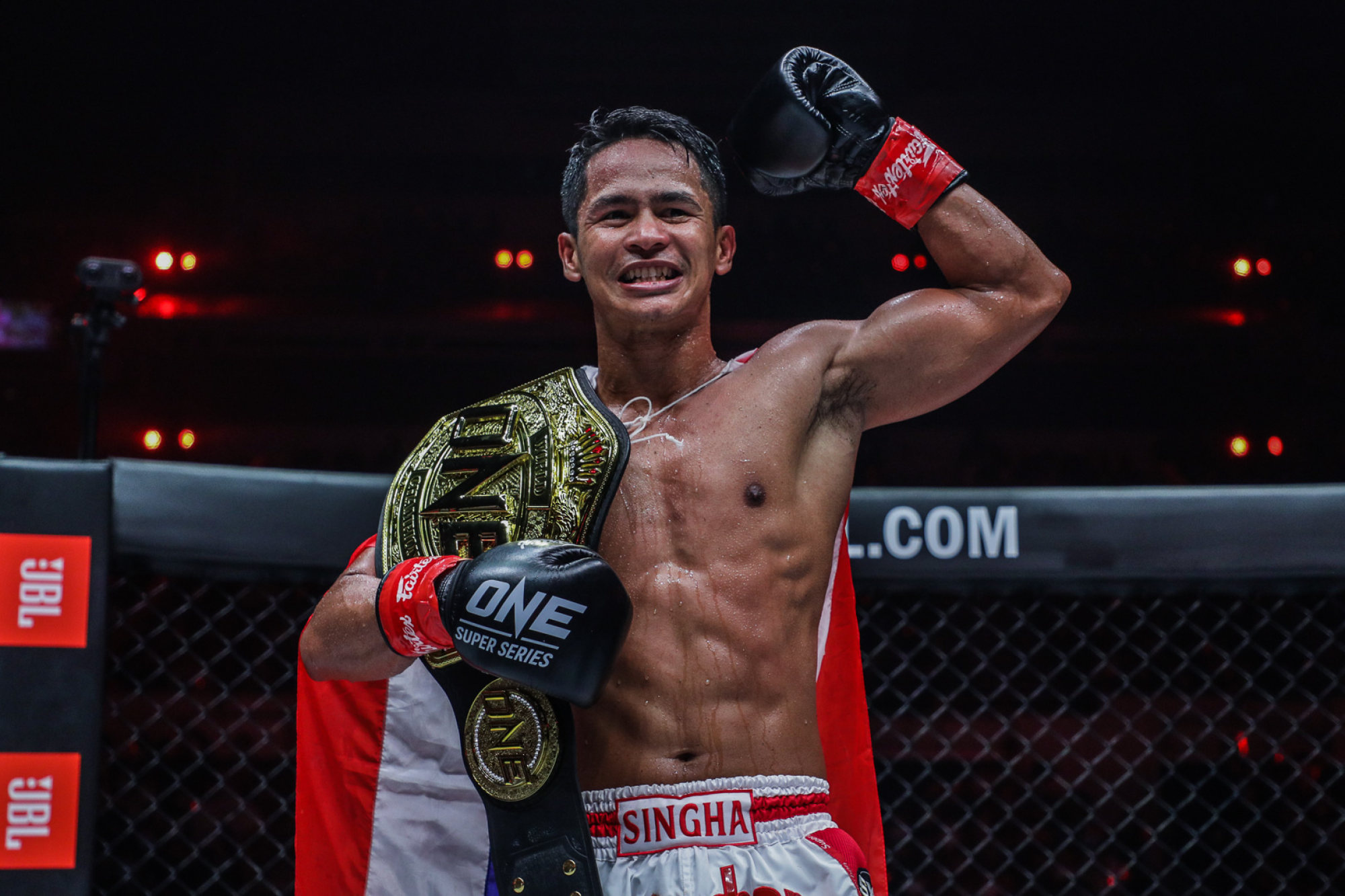 "I want to face Superbon," he said. "I saw he wants to fight MMA. So actually I want to fight Superbon, even in mixed rules like DJ and Rodtang."
One way or the other, Tang is optimistic that he can sustain his dominance for years to come – not unlike the man he beat to win featherweight gold.
"I'll keep going," he said. "Now I'm only 26 years old. Look at Thanh Le. He is 36 years old. I believe I have a long way to go with my belt."