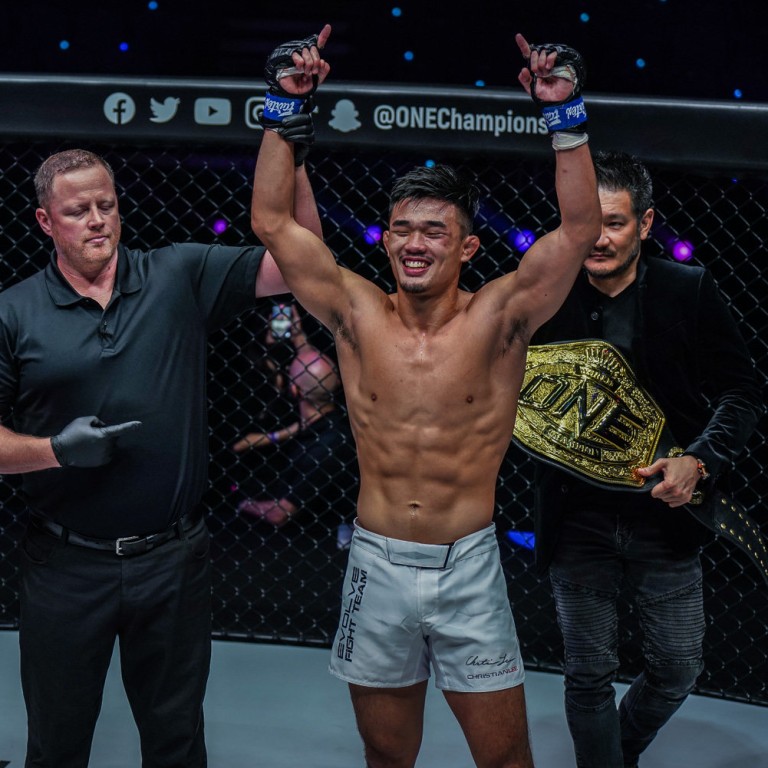 ONE Championship: Christian Lee says he's best lightweight fighter in world after regaining title
'The Warrior' is back on top of ONE's lightweight MMA division after second-round TKO of Ok Rae-yoon in Singapore
Lee feels he could beat any lightweight across any organisation, saying 'I would love to put that out there and prove it'
Christian Lee believes he proved he is the best lightweight fighter in the world after regaining his ONE Championship title on Friday night in Singapore.
"The Warrior" (16-4) bludgeoned Ok Rae-yoon to a second-round TKO, silencing any doubters after a controversial decision went the South Korean's way last September.
Asked in a post-fight interview if justice had been done, the 24-year-old Canadian-American replied "absolutely".
"This fight, this rematch, was a continuation of our first fight," Lee said. "The start of round 1 was round 6. The only way this could have ended for good was to get a finish, so that there was no need for a rematch. I feel I won the first time and I made sure I won the second time."
The statement victory was the culmination of 11 months of hard work at his family's United MMA gym in Hawaii, and Lee hailed it as the "biggest moment" of his young but storied career.
"Right now today, I'm the best version of myself I've ever been," said Lee, who also picked up a US$50,000 performance bonus.
"I just claimed my title back and I feel I'm the best lightweight fighter in the world across any organisation. So I would love to put that out there and to prove it."
After avenging his loss to 31-year-old Ok, there are few if any viable challengers in line for the next crack at Lee's belt.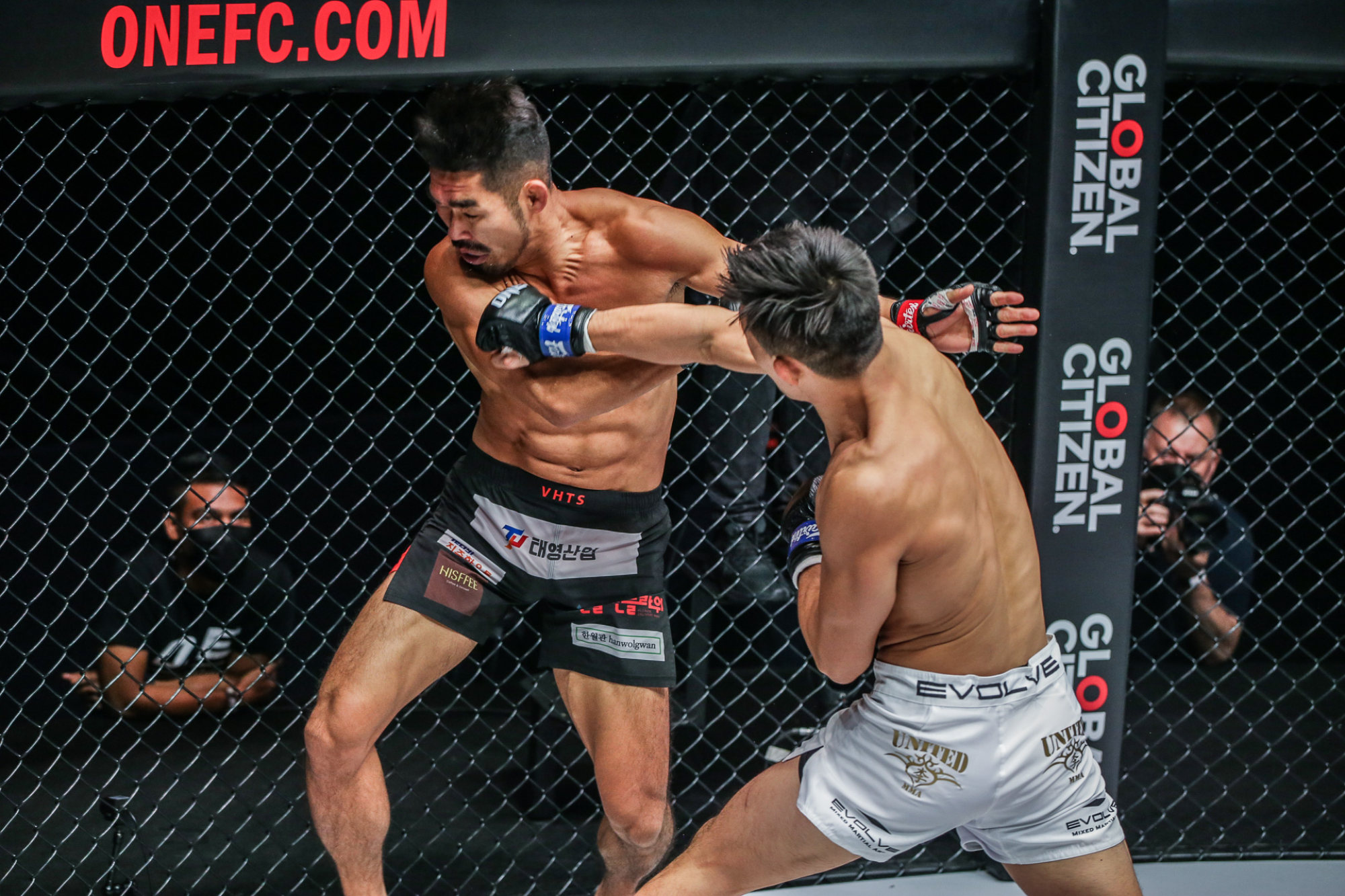 Lee has now beaten every fighter in the top five of his division's official rankings, bar Saygid Izagakhmaev, who fights Zhang Lipeng next month in Singapore.
"I haven't even looked at the top five all year – I don't know who's in it," Lee said. "But the lightweight division is without a doubt the most stacked division across every organisation. I know there's gonna be another hungry contender looking to get a shot, and whoever that is, I'm going to be ready for them.
"Saygid, I've seen him. He had one good fight. He's got another tough fight ahead of him. It only makes sense to work with our rankings, see who's in the top five and let them sort it out.
"Let's have a few of the top five contenders fight their way up to the top, and then I'll take whoever's next there."