ONE Championship: Demetrious Johnson 'absolutely' open to Henry Cejudo trilogy 'if the money is crazy enough'
New ONE flyweight MMA champ says that he would 'put it aside' with his former UFC nemesis-turned friend
Johnson acknowledges ONE would have to 'move mountains' to prise Cejudo from his UFC contract
Demetrious Johnson would be open to a trilogy fight in ONE Championship with his old UFC nemesis Henry Cejudo "if the money was crazy enough".
The legendary "Mighty Mouse" finally captured the ONE flyweight MMA title with a stunning, walk-off flying knee knockout of Adriano Moraes on Saturday morning in Singapore.
It was his first knockout win since finishing Cejudo in April 2016. His fellow American would even the score in August 2018, earning a split decision to snap Johnson's record streak of 13 consecutive UFC title defences.
Two months later, Johnson sensationally jumped ship to Singapore-based ONE in a trade with Ben Askren, and duly won the promotion's flyweight Grand Prix in 2019 before getting knocked out by Moraes in April 2021, in his first crack at the belt.
"Absolutely," he said, laughing, when asked if he could face Cejudo again. "If the money was crazy enough, I'm sure me and Henry would do it. We're chill. We would fight, because I know he's gotta make a lot of money for them diapers for his baby. I know he wants more kids … it's about keeping the lights on.
"If me and Henry could fight, we will put it aside and make a lot of money together and after the fight whoever wins or loses, we'll buy each other a beer."
Johnson spent part of his training camp for Moraes working with his former foe Cejudo in Arizona, in sessions he described as "an eye opener".
"Triple C" has not fought since retiring in July 2021, following a successful defence of his UFC bantamweight title against former champ Dominick Cruz. But the former Olympic wrestling champion re-entered Usada's testing pool in April, signalling his willingness to return to the UFC Octagon.
"He can hang with me man," Johnson said. "Henry Cejudo is still good. He just jumped back in the Usada pool. He's still under contract with the UFC.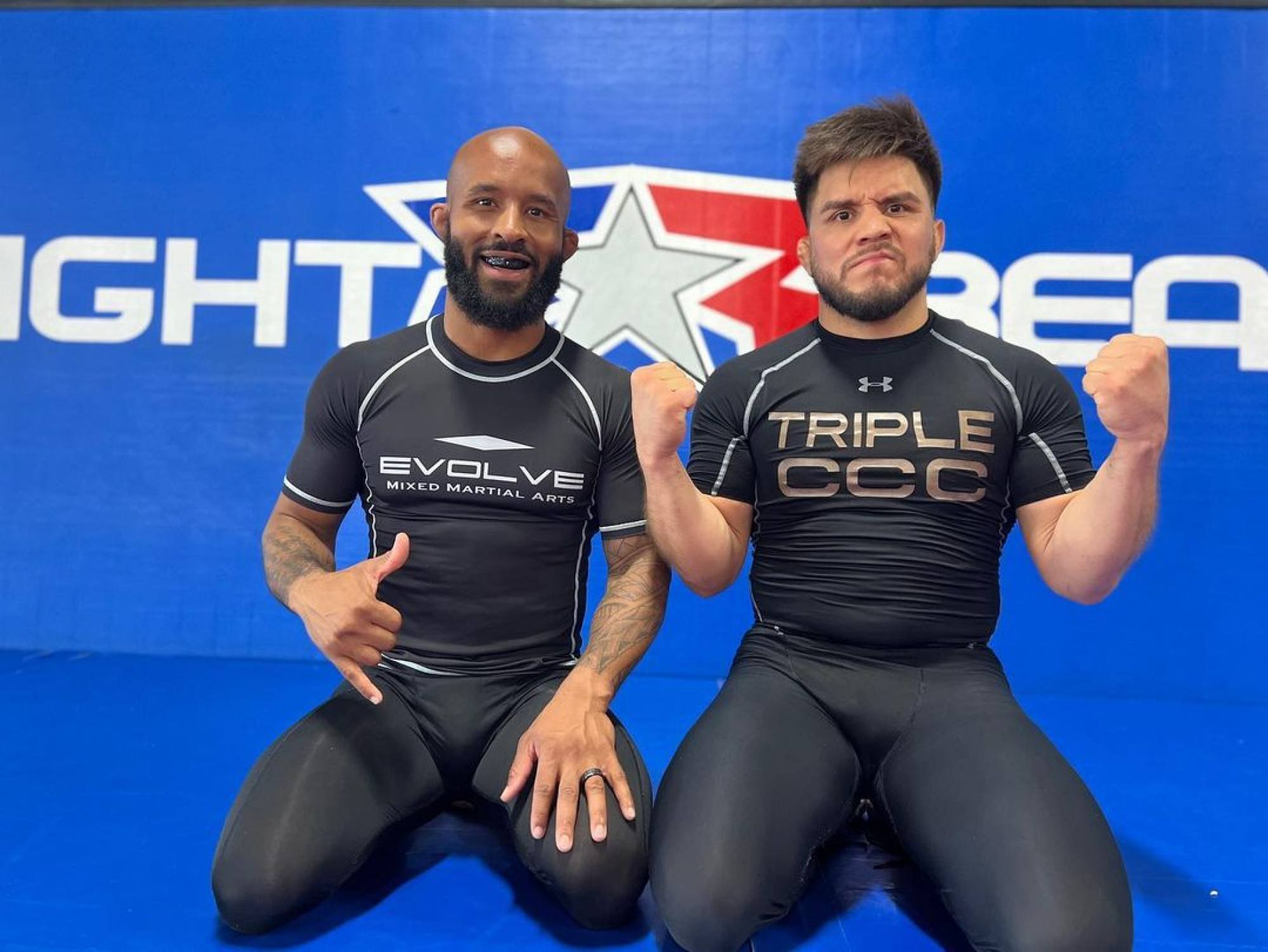 "He wants that 'Quadruple C'. He wants Alex Volkanovski. We're in two different organisations, and there's a lot of things that have to move, mountains and all that stuff, before that's even possible."
Unless an audacious swoop – similar to that which brought Johnson to ONE – can be reached with the UFC, "Mighty Mouse" is more likely to defend his belt against Kairat Akhmetov, or face a trilogy with Moraes.
"I wouldn't mind giving Kairat Akhmmetov a chance, but it's up to ONE," he said. "At the beginning of this, I didn't even know I was gonna get a title shot. After I fought Rodtang, I thought I was gonna fight whoever was next in line, work my way back up the ladder.
"Kairat, mad respect to him. He's on a five- or six-fight win streak. I thought he would get the title shot against Adriano, but they called me and said hey you're next, and I said OK."