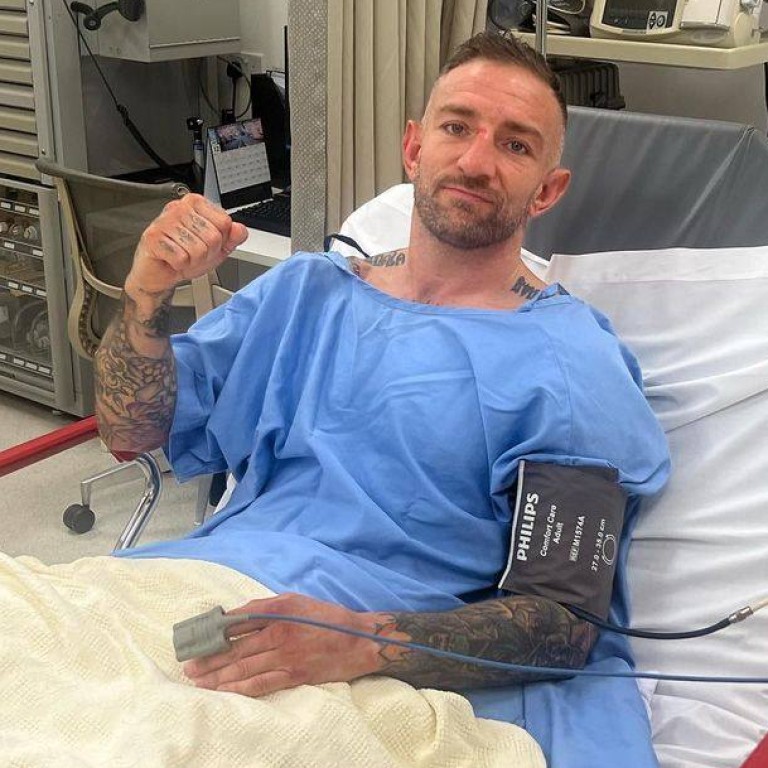 ONE Championship: Liam Harrison 'frustrated and heartbroken' by quick Nong-O loss, but promises 'it won't end here'
Harrison lost his Muay Thai title fight with champ Nong-O after suffering a leg injury just over two minutes into the first round
Briton has received many messages of support from other fighters, including his countryman Tom Aspinall, who recently suffered a similar loss in the UFC
Liam Harrison is understandably disappointed by the outcome of his recent title fight with Nong-O Gaiyanghadao.
The 37-year-old Briton met Nong-O, ONE's reigning Muay Thai bantamweight king, in the co-main event of the promotion's debut on Prime Video last Saturday in Singapore.
In the lead-up, the bout was seen as a guaranteed thriller, but it was ultimately somewhat anticlimactic, as Nong-O chopped Harrison down with a leg kick in just over two minutes.
"Can't describe how [expletive] frustrated I am," Harrison wrote on his official Instagram page soon after the loss. "All that hard work for my knee to go in round one.
"Honestly feel like after years of hard work I've put in I deserve way better than this. [I] don't just feel sorry for myself.
"The crowd, the fans and Nong-O all deserved better than this too. I'm frustrated and heartbroken, I'd have preferred to get knocked spark out than my knee just give way like this.
"Thanks for the messages and support it won't end here for me I'll be back."
Harrison shed more light on the loss in a subsequent Instagram post, once again sharing his disappointment that the fight did not go longer.
"If this was gonna happen I wish it was later in the fight so we could have given the fans some action, not 90 seconds in," he wrote. "I thrive off giving the fans action and I live for giving entertaining fights full of drama so I'm still gutted.
"Seen so many people absolutely loving it as well. Imagine being that bitter and twisted [that] you're happy because someone is seriously injured and gonna be out from their job for months."
While Harrison claims to have received some hate after his loss, his Instagram posts generated support from a number of high profile fighters, including ONE stars Anissa Meksen, Alain Ngalani, Reece McLaren and John Wayne Parr, as well as UFC heavyweight contender Tom Aspinall, who suffered a similar fight in a recent bout with Curtis Blaydes.
"I feel your pain," Aspinall, who injured himself by kicking Blaydes' leg, wrote in the replies to one of Harrison's post. "Hang in there."
Harrison earned his crack at Nong-O with a thrilling first-round stoppage of Muangthai PK Saenchai in April. He has gone 2-2 since joining ONE in 2019, and remains one of the most popular fighters on the promotion's Muay Thai roster.