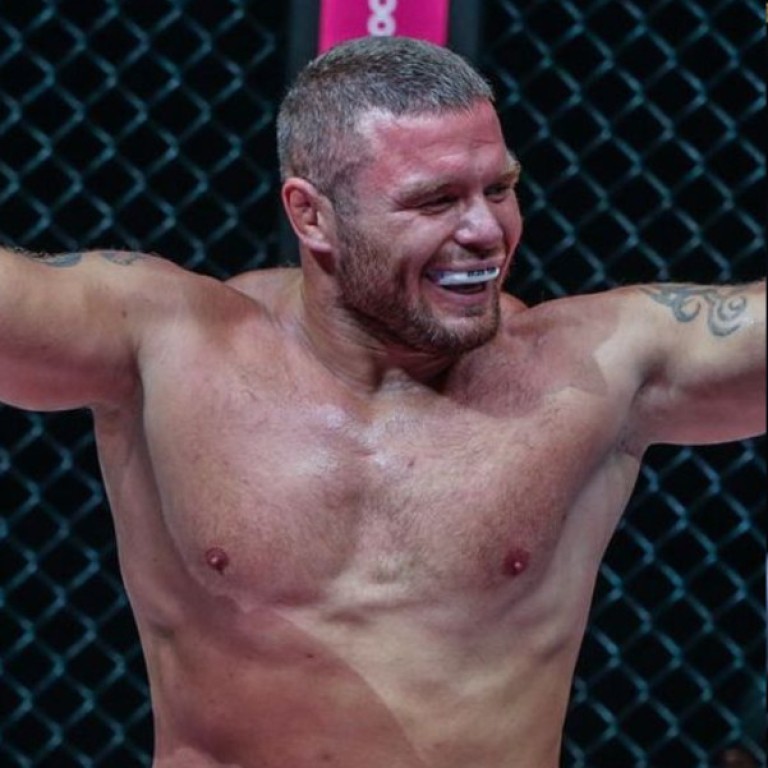 ONE Championship: Anatoly Malykhin plots light heavyweight title win with KO of 'jiu-jitsu fighter' Reinier de Ridder
ONE interim heavyweight champ Anatoly Malykhin eyes a light heavyweight title fight with Dutchman De Ridder, who also owns the middleweight belt
Russian admits two-division champ is 'impressive' – 'but he just doesn't understand my level of fighting'
Anatoly Malykhin has heard Reinier de Ridder's calls for a heavyweight title shot, but he has other ideas.
The Russian, ONE Championship's interim heavyweight MMA title-holder, has repeatedly found himself in the crosshairs of De Ridder, the promotion's middleweight and light heavyweight champ.
He is open to giving the two-division champion a heavyweight title shot eventually, but has some big plans of his own to attend to first – namely challenging De Ridder for the light heavyweight belt.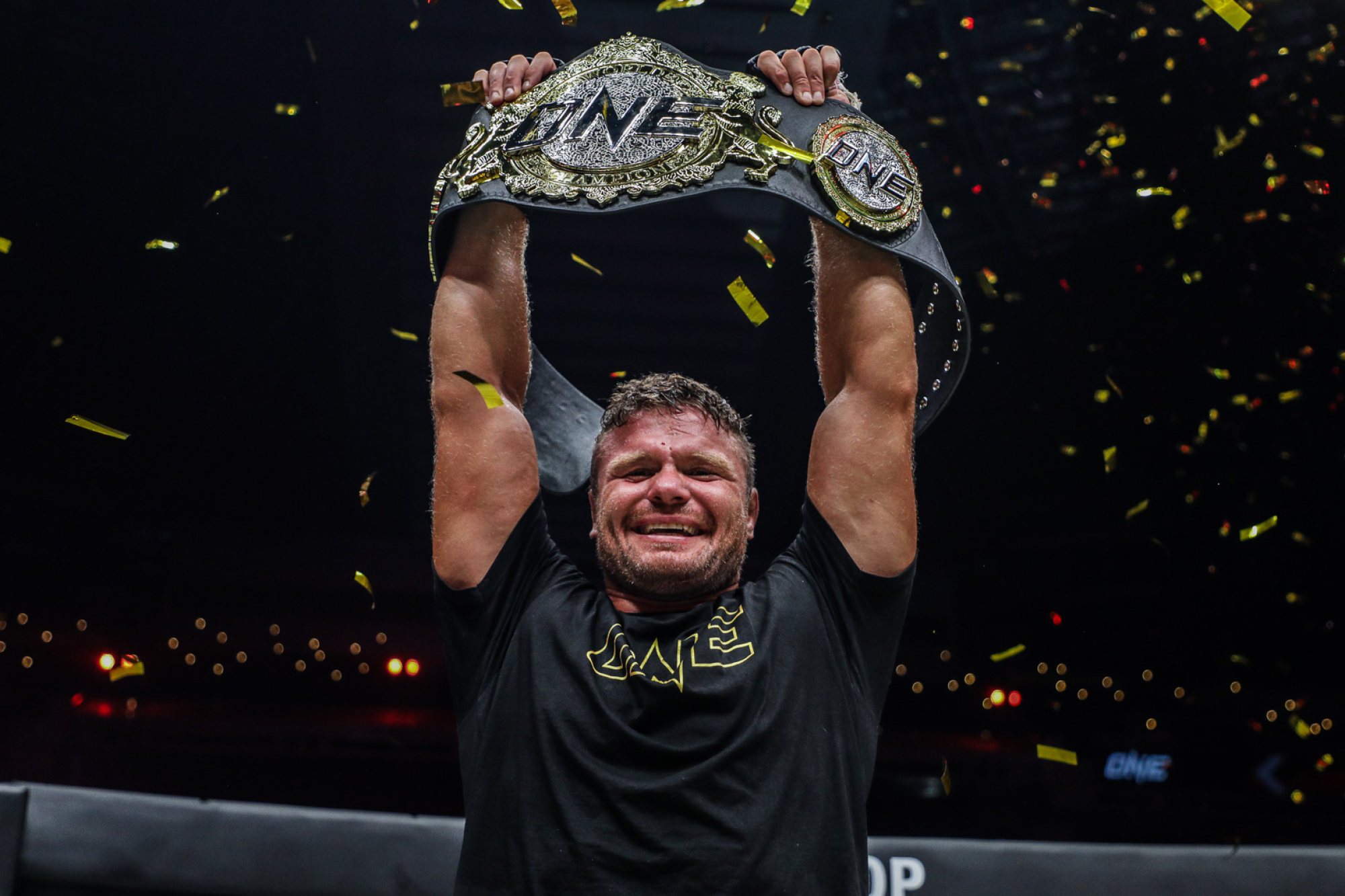 "I am the king of the heavyweight division," the 34-year-old interim heavyweight champion told ONE. "After I beat [undisputed heavyweight champion Arjan Bhullar], I can go a weight class below, as I am a small heavyweight, and take the belt [from De Ridder].
"Then if he wants – but after meeting me, he won't – he can go up to the heavyweight division. I will wait for him. I will look good with two belts."
Malykhin was slated to meet the undisputed heavyweight champion Bhullar in a title-unifying showdown at ONE 161 on September 29 in Singapore. Regrettably, Bhullar was forced out of the bout with an injury.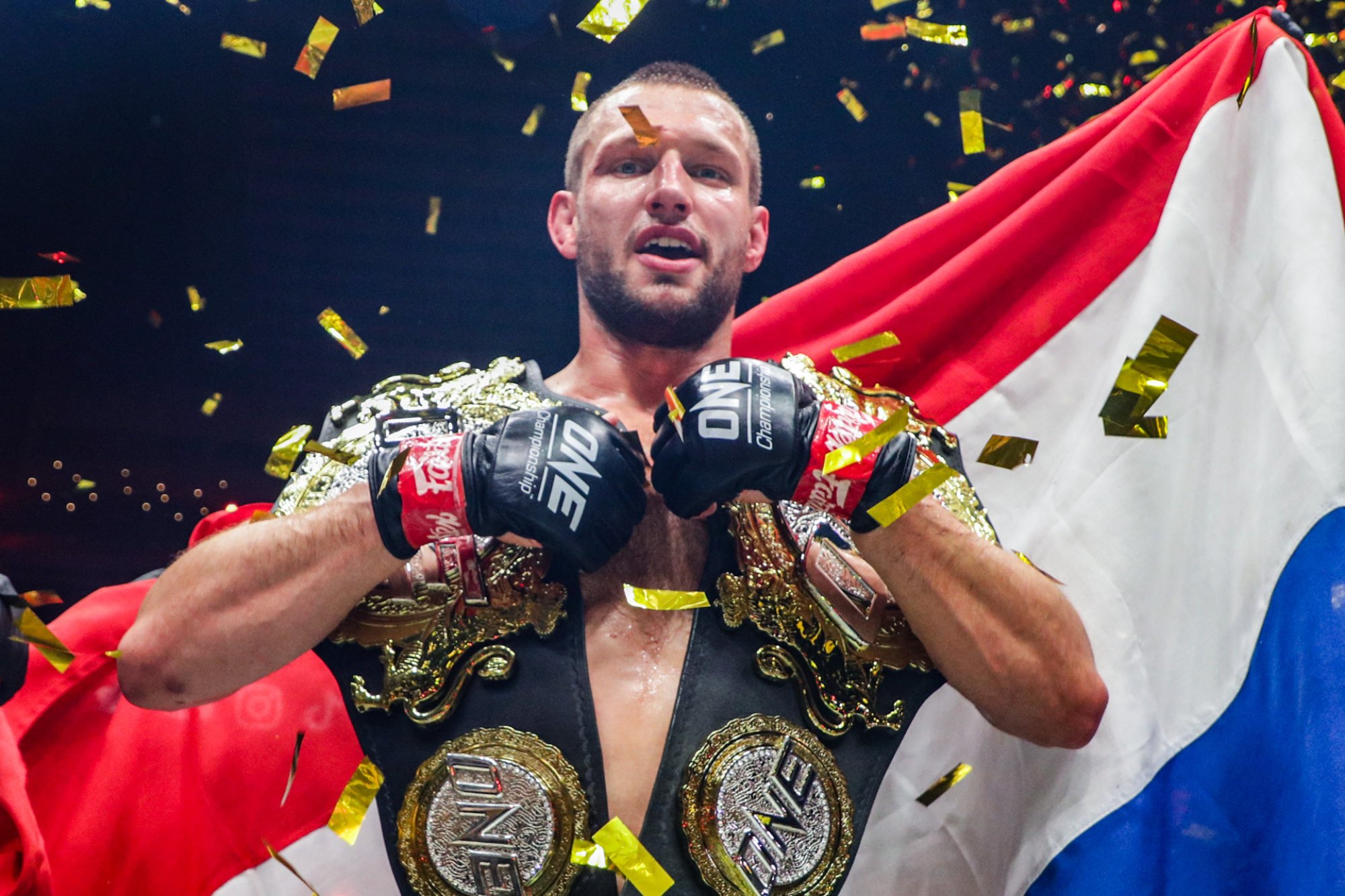 It was the Indian-Canadian champion's withdrawal from the fight that prompted De Ridder's latest round of call-outs.
The 32-year-old "Dutch Knight" is riding a swift submission victory over Malykhin's fellow Russian Vitaly Bigdash. The bout, which marked a successful middleweight title defence for the Dutchman, headlined the ONE 159 event on July 22 in Singapore.
Malykhin was tuned in for that fight, and does not seem concerned with the skills that De Ridder showed.
"Everything is clear: Reinier de Ridder is one of the most dangerous jiu-jitsu fighters. He is very strong on the ground. Vitaly knew he had to avoid fighting on the ground, that he had to throw punches to the head and to the body.
"You can see he started the fight this way when De Ridder started pushing forward with his hands down, and then Vitaly rocked him with a punch. Vitaly knew he had to work De Ridder against the cage and try to turn him around.
"We saw how it all ended. I think Vitaly can now do some homework and analyse his mistakes. He still has a chance [to beat de Ridder]."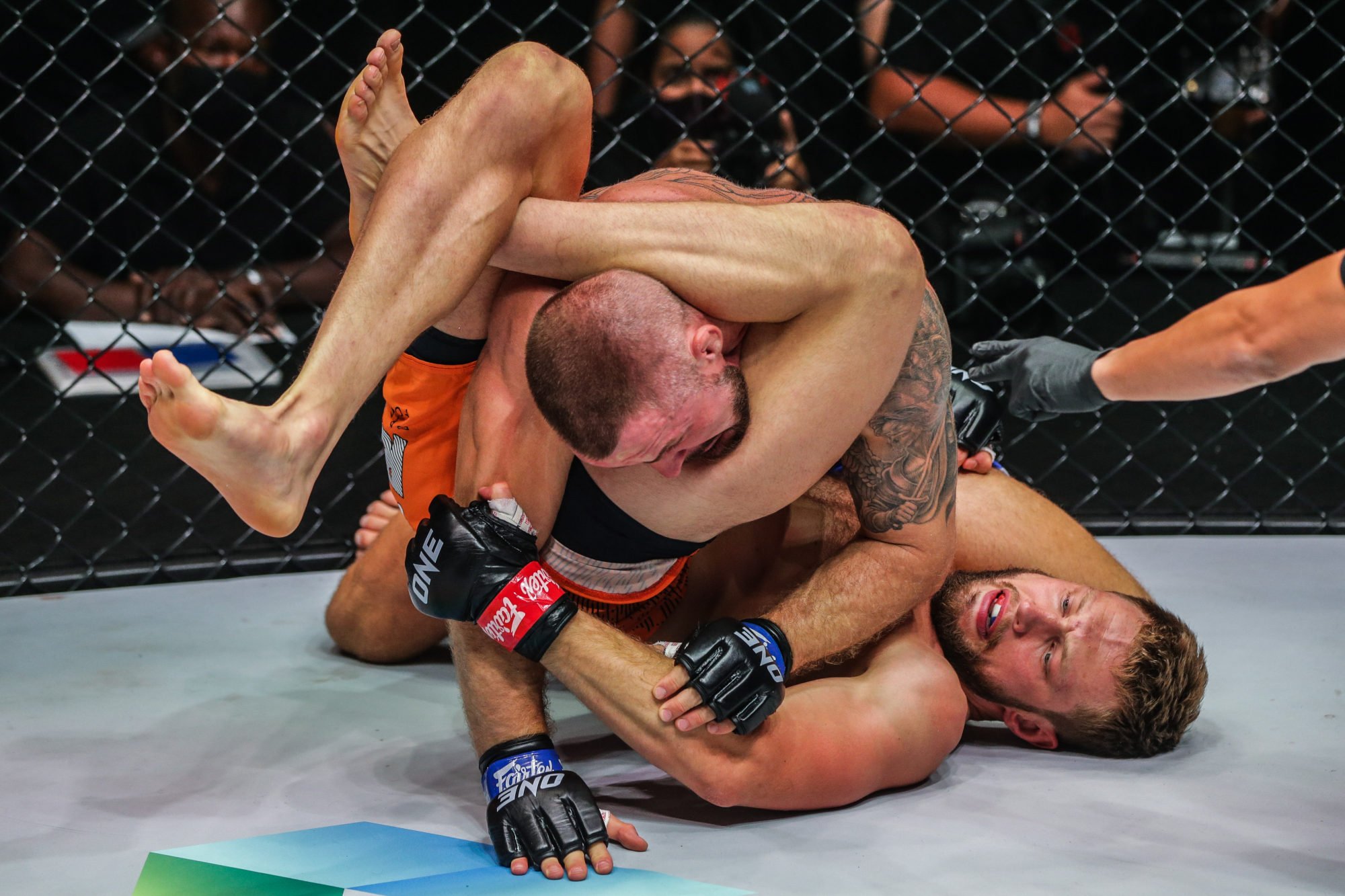 Needless to say, Malykhin likes his chances against De Ridder, no matter the division the fight occurs in. But that does not mean he feels animosity toward his fellow champion.
"There has never been any disrespect from me when it comes to De Ridder, but he doesn't surprise me with anything," the Russian heavyweight said. "I know his strengths – endurance and a strong ground game, but he just doesn't understand my level of fighting, and that's his weak point. He thinks he can take me down, but he won't succeed."
"And if I hit him the way he hit Vitaly, he's unlikely to remember anything about his jiu-jitsu skills. Maybe later after the knockout when his team tries to bring him back to life, he might remember that he is a black belt in jiu-jitsu.
"But overall, he is not a bad fighter. He has a record of 16-0, which is impressive. He is a jiu-jitsu fighter, but this is MMA – let's see how he adjusts."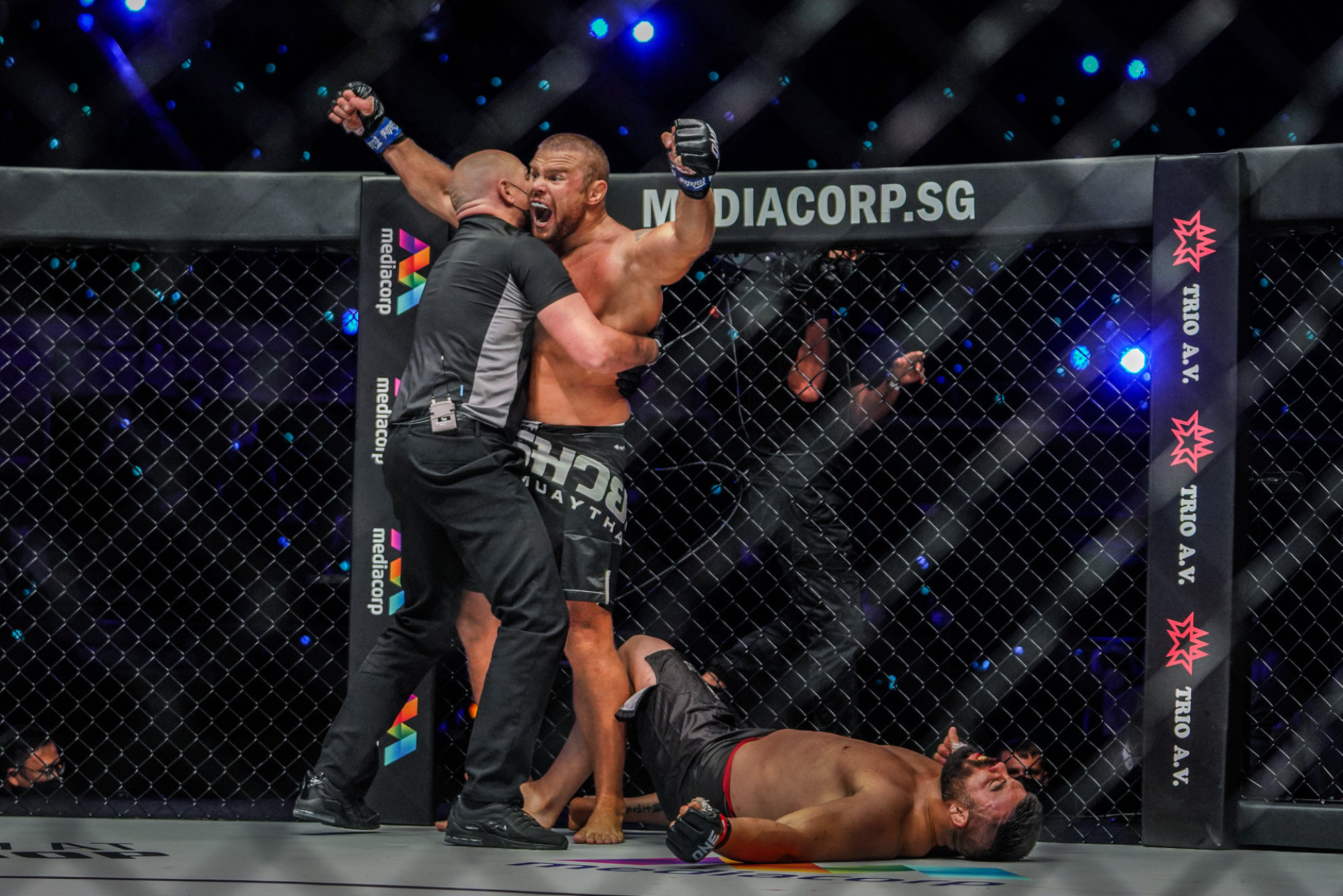 Malykhin (11-0) was last in action at ONE: Bad Blood in February, when he knocked out Kirill Grishenko to win the interim heavyweight title. It is unclear what ONE intends to do with him now that Bhullar has been sidelined.
Before beating Bigdash, De Ridder (16-0) took part in a submission grappling match with Brazilian jiu-jitsu legend Andre Galvao, which ended in a draw after 12 tense minutes.
He will return to action in the main event of ONE on Prime Video 3 on October 21 in Kuala Lumpur, Malaysia, where he will attempt to defend his middleweight belt against once-beaten Russian Shamil Abdulaev, who will be making his promotional debut.