ONE Championship: Angela Lee, Xiong Jingnan set for high-stakes trilogy as CEO Chatri Sityodtong predicts 'someone gets finished'
Atomweight champion Lee will challenge China's Xiong for the strawweight belt at ONE on Prime Video 2 this Saturday in Singapore
Both women undaunted by pressure to win as Chatri calls fight 'the most anticipated trilogy in the history of ONE'
Angela Lee and Xiong Jingnan were all business at Wednesday's ONE Championship on Prime Video 2 pre-fight press conference in Singapore.
The pair, ONE's atomweight and strawweight champions respectively, will collide in the card's headlining attraction this Saturday in the Lion City.
It will be the third time they've met in the ONE Circle, having scored a win apiece in two gruelling fights in Tokyo in 2019, and both are determined to end the series decisively.
"I hope to bring an interesting fight this coming Saturday," China's Xiong told reporters at the press conference.
"I'm very excited for our third match-up," the Canadian-American Lee echoed. "It's been three years, and I know that we've both improved since then and I'm excited to step in the cage and test ourselves and see who's going to come out on top."
Lee, 26, and Xiong, 34, first met in March 2019. On that night, Lee (11-2) challenged her rival for the strawweight title in a bid to become the first female two-division champion in ONE history. She put forth a gutsy effort, threatening with several submissions, but was hurt by a body shot in round five and stopped by punches soon after.
The pair then fought again the following October. The second time around, Xiong (17-2) dropped down to atomweight, challenging Lee for a second title in her own bid to make history. But the atomweight queen had other plans, scoring a fifth-round submission in another back-and-forth fight.
While it is now clear that Xiong is the superior striker and Lee the superior grappler, it is anyone's guess as to how the fight will unfold or who will be standing when the dust settles. But both women feel well-prepared.
Xiong is confident she has shored up her weaknesses and improved upon her strengths.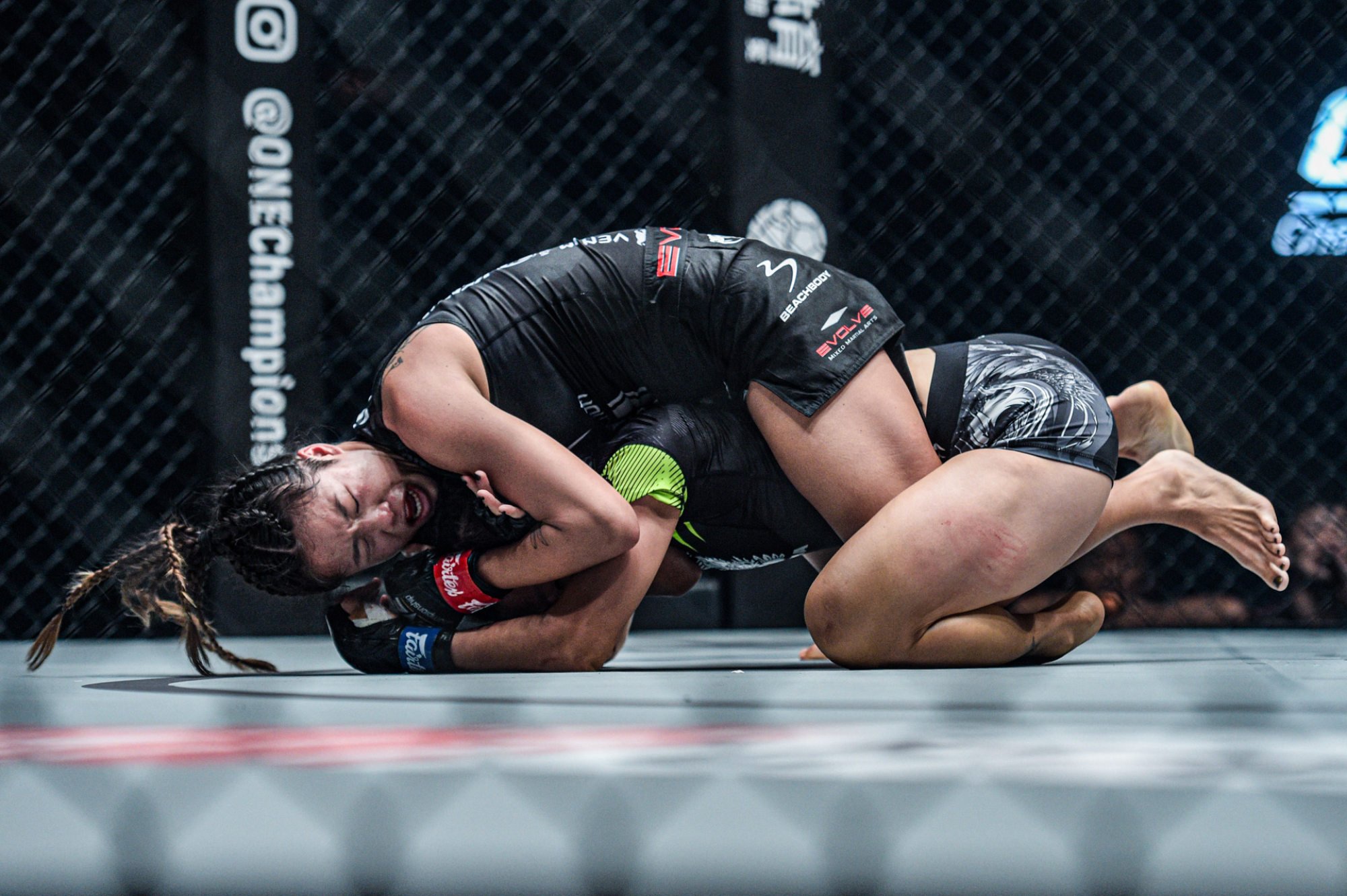 "I have done a lot of preparation. Grappling and striking," she said. "I will show everyone on fight night."
Lee even claimed to have tightened her defence against body shots, which have caused her problems in the past, most notably in her loss to Xiong.
"I reviewed the tape with my team," she said. "We have seen that was an area that was exposed in previous fights and so we definitely worked to correct that in this fight camp. We worked some counters for the body shots as well."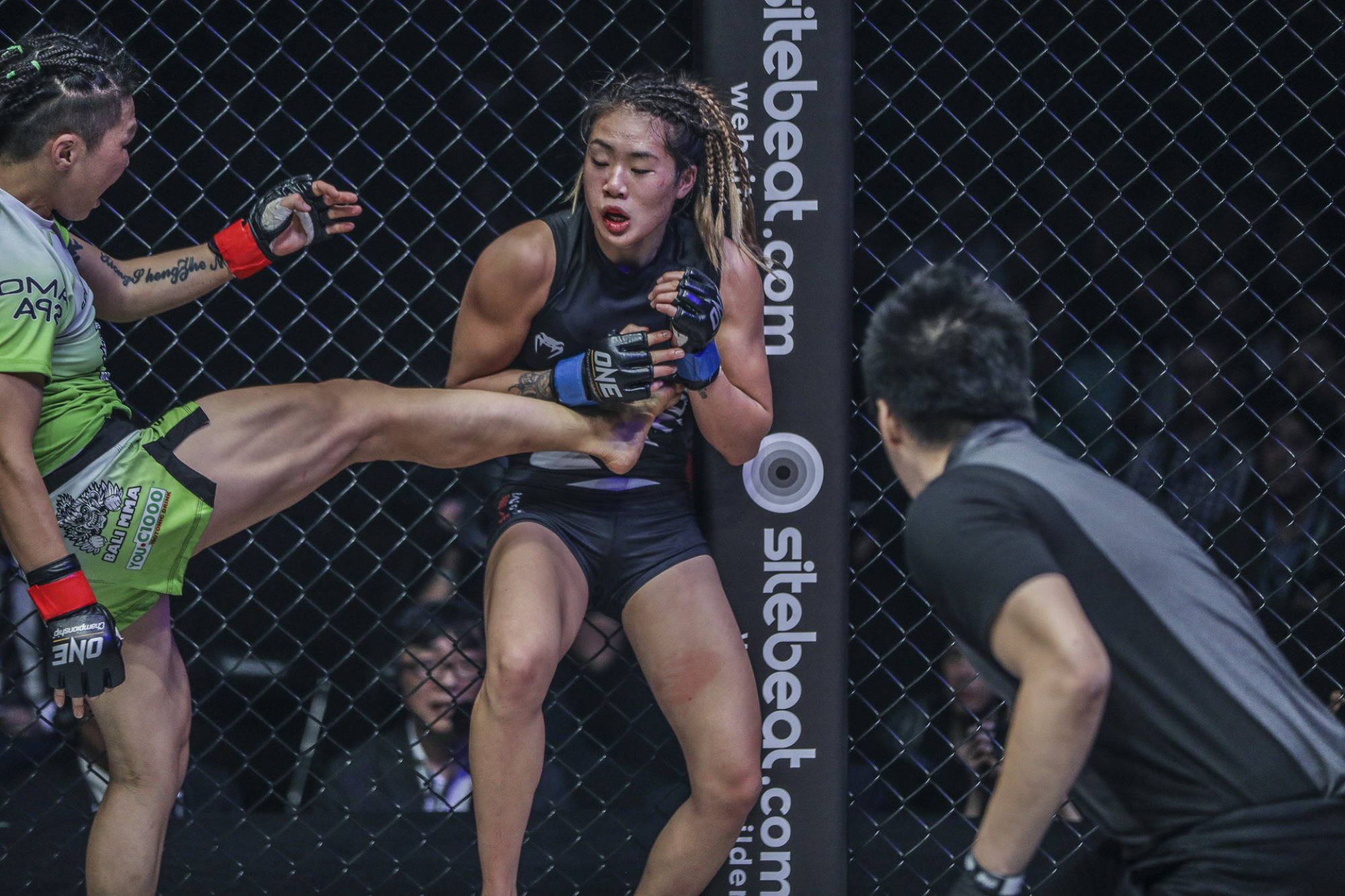 Lee and Xiong's rivalry will most likely end at ONE on Prime Video 2, so both women are under immense pressure to perform.
But there is far more on the line than that for both of them.
When UFC champion Zhang Weili lost her title last year, Xiong became the only Chinese woman with a title in a major MMA promotion. That impressive distinction will hang in the balance when she defends her belt against the fighter she last lost to this Saturday.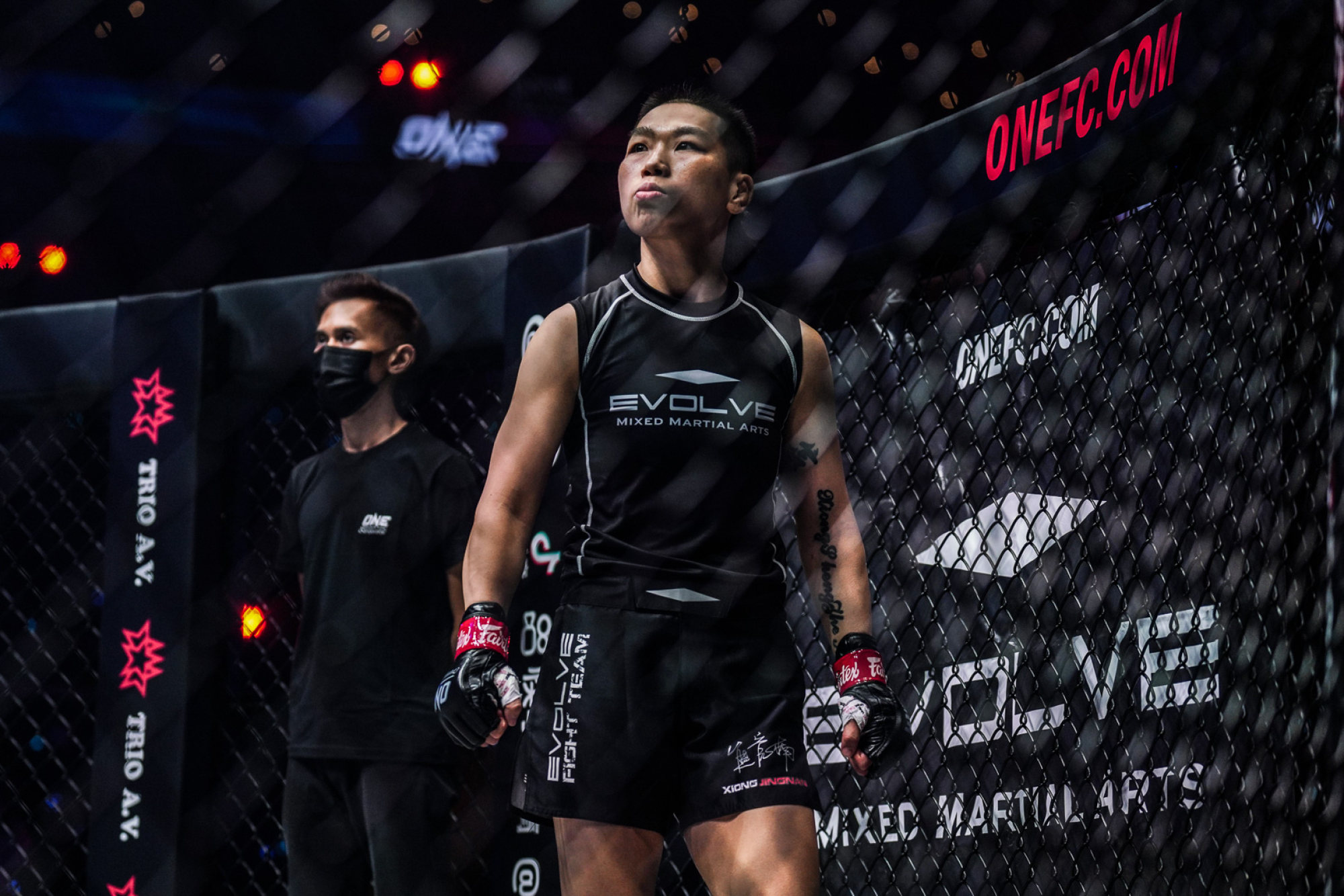 "I definitely have pressure," she admitted when asked about representing China. "But it is my motivation: to lead the sport."
Lee will also face pressure to represent her country well this weekend, particularly in the early days of ONE's US broadcast deal with Amazon-owned streaming service Prime Video. She has already proven valuable as the promotion pushes into the Western market, and will become all the more pivotal if she wins a second title.
But like Xiong, she seems to manage the weight of expectation.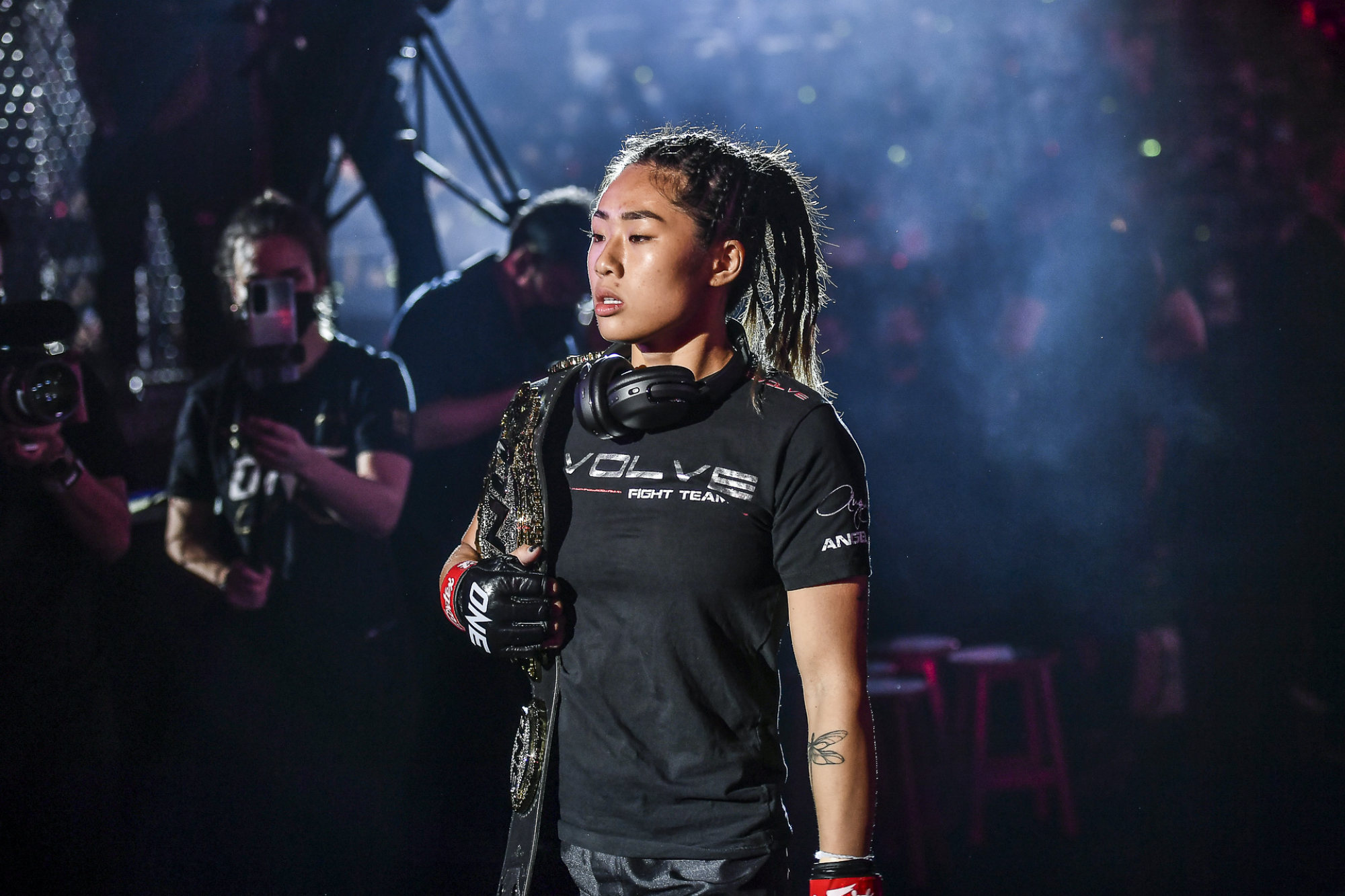 "With ONE Championship on Amazon Prime, it's obviously a huge opportunity for me to showcase my talents and my skills to the US market," she said. "Everyone back at home in Hawaii is going to be tuning in live.
"I don't try to build up any added pressure, I just try to go out there and do what I do best."
By the time the press conference concluded, both Lee and Xiong seemed ready to stop talking and get to the moment they have been training for.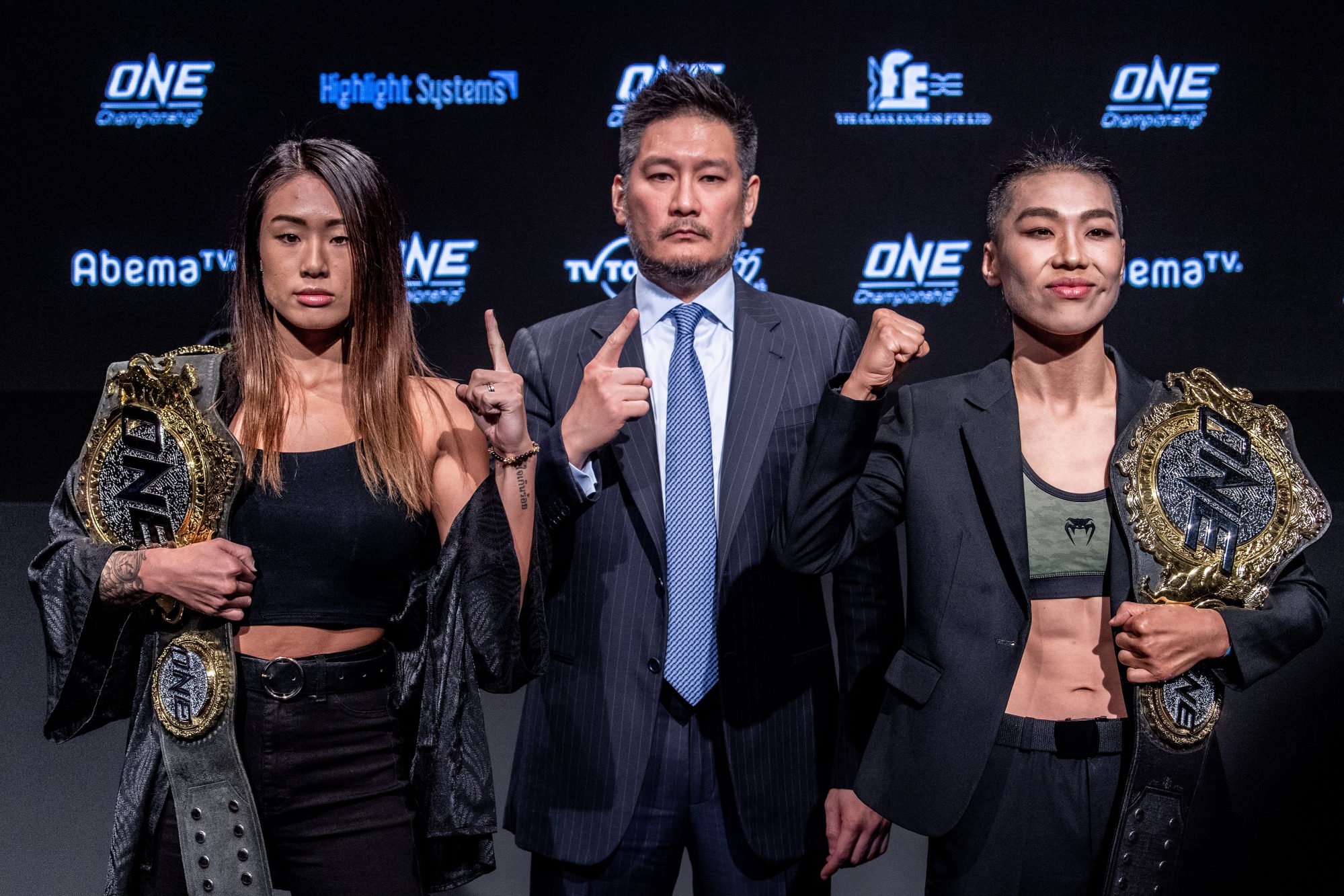 ONE Chairman and CEO Chatri Sityodtong, however, could not hide his excitement for the match-up.
"I think this is probably the most anticipated trilogy in the history of ONE," he said.
"Watch the first and second fight. Barnburners from the very get-go. High-paced action with tons of submission attempts, tons of KO attempts.
"They put on two great, incredible fights that ended via TKO and via submission after a drawn out war. I predict this fight's going to do the exact same thing. I don't think it's going to do the distance, but I think it's going to go at least four or five rounds before someone gets finished.
"Fans are in for a huge treat."