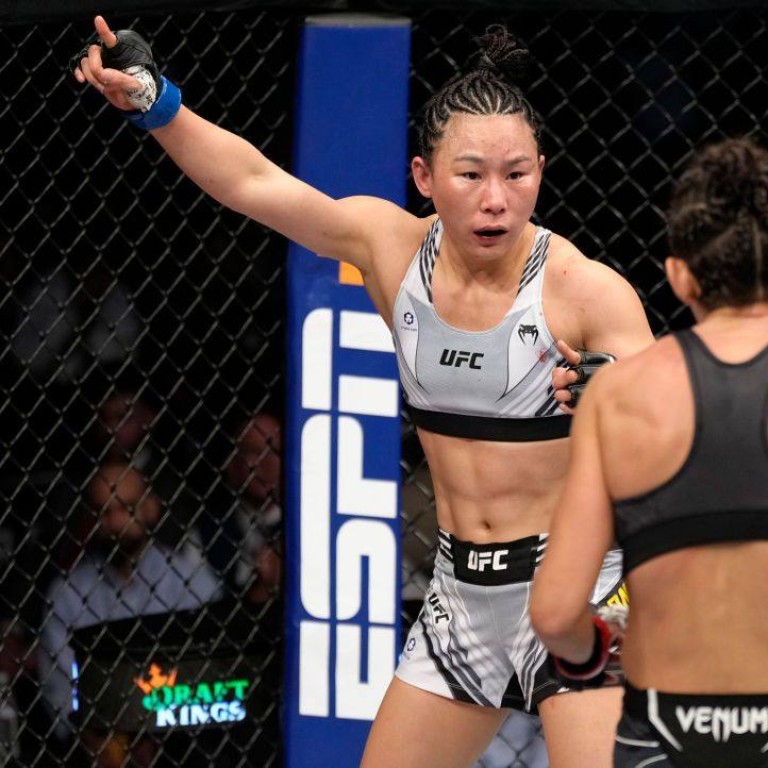 UFC Fight Night 211: China's Yan Xiaonan says Mackenzie Dern holds no fear, as pair look to get careers back on track
Sixth-ranked strawweight faces American Mackenzie Dern as both fighters seek return to title contention
'I never give up. I think this fight means the UFC see something special in me,' says Yan
Yan Xiaonan is being shadowed by the two straight losses that derailed her run towards a shot at the UFC strawweight title, but the Chinese fighter prefers not to pay them any attention at all.
"You move on and you work even harder," Yan said. "And that's what's got me here today – hard work."
The here – and the now – for the sixth-ranked Yan (15-3, one no contest) is her bout with the fifth-ranked American Mackenzie Dern (12-2) at this weekend's UFC Fight Night 211 in Las Vegas.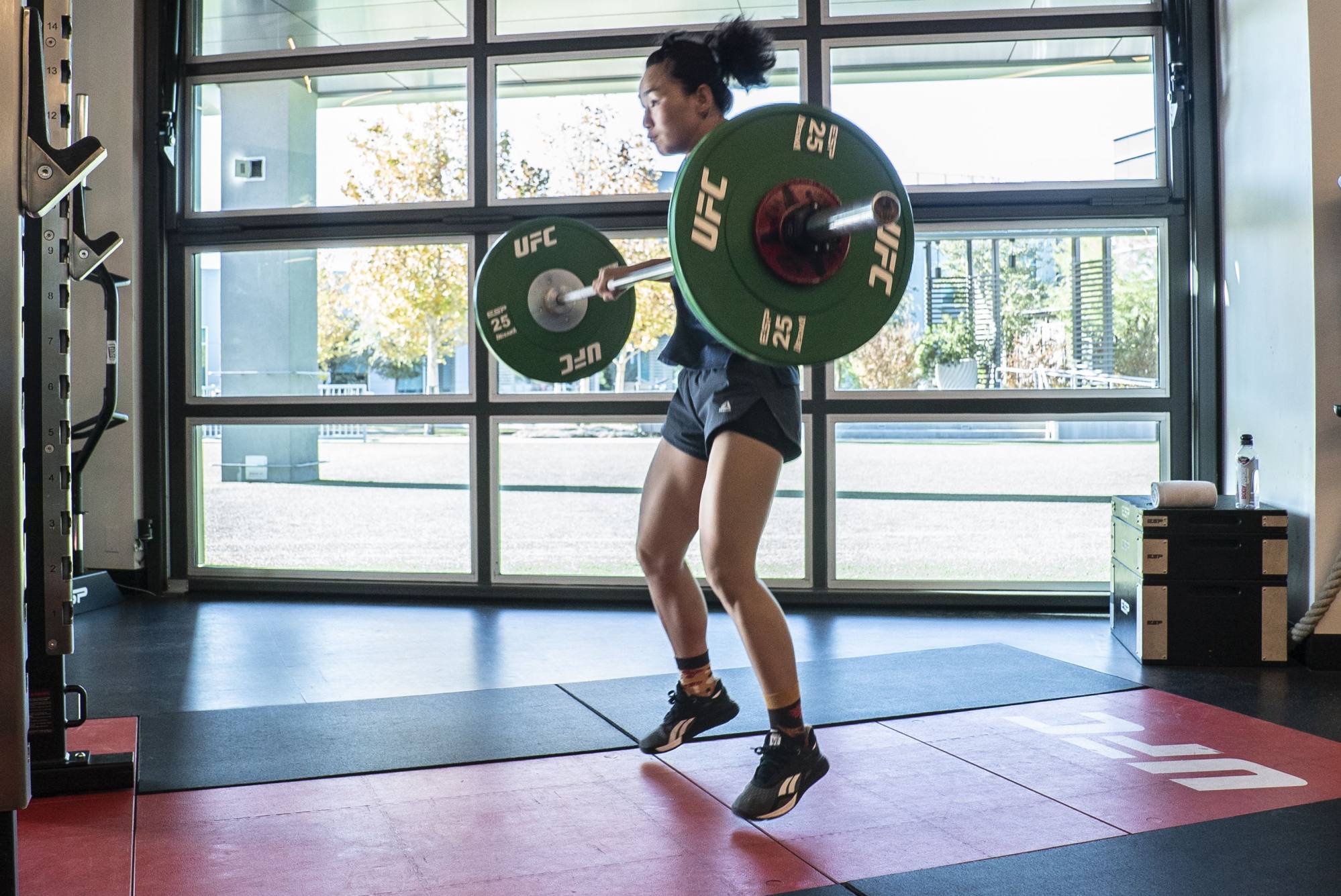 It will mark the first time the 33-year-old from Shenyang in China's northeast has headlined a UFC event – although it comes at the tail-end of what is the very first losing streak of a career that stretches right back to 2008.
"You know, I never give up," Yan said. "After all these years and all this work, I never give up, since day one. I just keep walking forward towards my goals and I keep working. I think this fight means the UFC have seen that, they see something special in me and they trust and believe in me. They know I am at the highest level and that makes me feel very good."
The first Chinese woman to sign with the UFC went 6-0 from 2017 to 2021 and was being touted as a title contender before meeting a surging Carla Esparza (19-6) and falling to a TKO in the second round.
Yan got the game plan all wrong that night against the American, as Esparza took her down and cut her bad – and then moved on in her next fight to claim the strawweight crown from Rose Namajunas (11-5).
For Yan the next challenge was the third-ranked Marina Rodriguez (16-1-2) this past March and it ended in a split decision loss that was most likely decided by the judges right at the death, and with a flurry of blows from the Brazilian.
"I think I did everything I could do for that fight," Yan said. "But if we look back at it now, one thing I think I needed to improve was the third round. I was too conservative. So after the first two rounds, I was thinking, OK, maybe I have already won this fight.
"So, I was not aggressive enough, in the third round. That's the thing I learned from that fight and now I have five rounds this weekend and I will make sure I don't make that same mistake."
From the brink of a title shot Yan has been moved back down the queue. But the feeling is that Dern's stocks have slipped a little, too, after being overwhelmed by Rodriguez last October, then squeaking by Tecia Torres (13-6) via a split decision in April.
And no amount of pretending otherwise can mask the fact that this is crunch time for both fighters. Lose and it'll be a long way back into contention.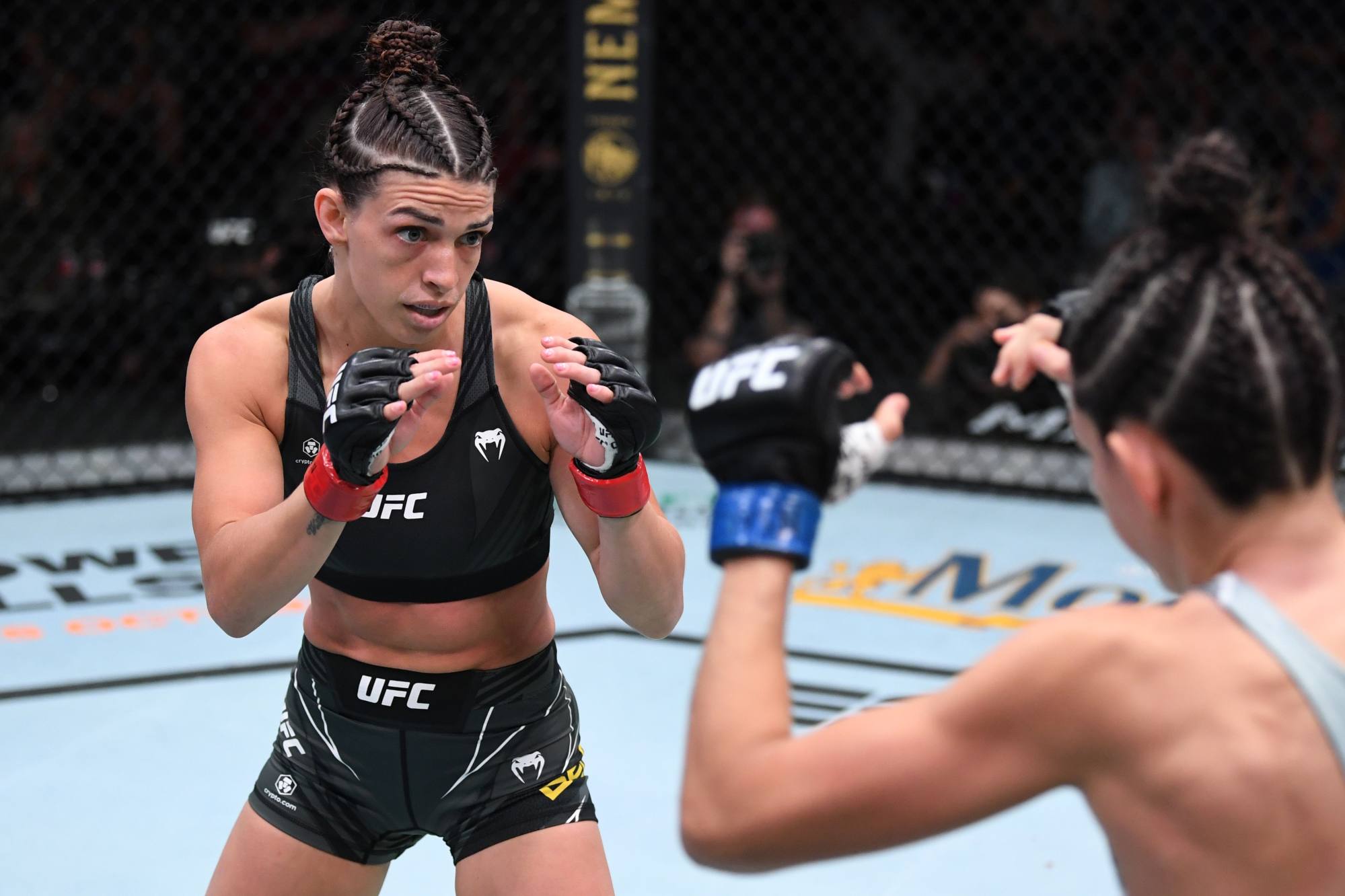 What adds considerable spice to this encounter at the UFC Apex is the obvious contrast in styles. Yan likes to stand and trade. The 29-year-old Dern is arguably the most successful BJJ exponent to have entered the UFC's ranks, what with six world titles to her name, so it's always a surprise when she takes things anywhere other than to the floor.
But Yan is coming in prepared, as evidenced by the fact she's been posting regular updates on social media of the time she's been spending with UFC Hall of Famer Urijah Faber at his Team Alpha Male gym in Sacramento.
"Even if she drags me off my feet and on to the ground, I won't be scared," Yan said. "We've trained for a lot of different scenarios, how to escape, how to attack on the ground, so, yeah there's no fear at all. I have my strengths, she has her strengths, and I'm ready for anything she throws at me.
"I've had a year at Team Alpha Male now and everyone has helped me along. There's a great chemistry there and Urijah's support is massive to me. It goes from working out a fight plan to finding the right partners to working to together. They just cover everything I need."
And it's not just the extra gym work she hopes to lean on. Yan said the experience of losing those two fights refocused her passion for the life she has chosen, and the ups and the downs that invariable go with it.
"I think in this game if you win then you go forward, if you lose you go backwards. It's simple," Yan said. "So if I win this fight, of course I will be one step closer to the title."