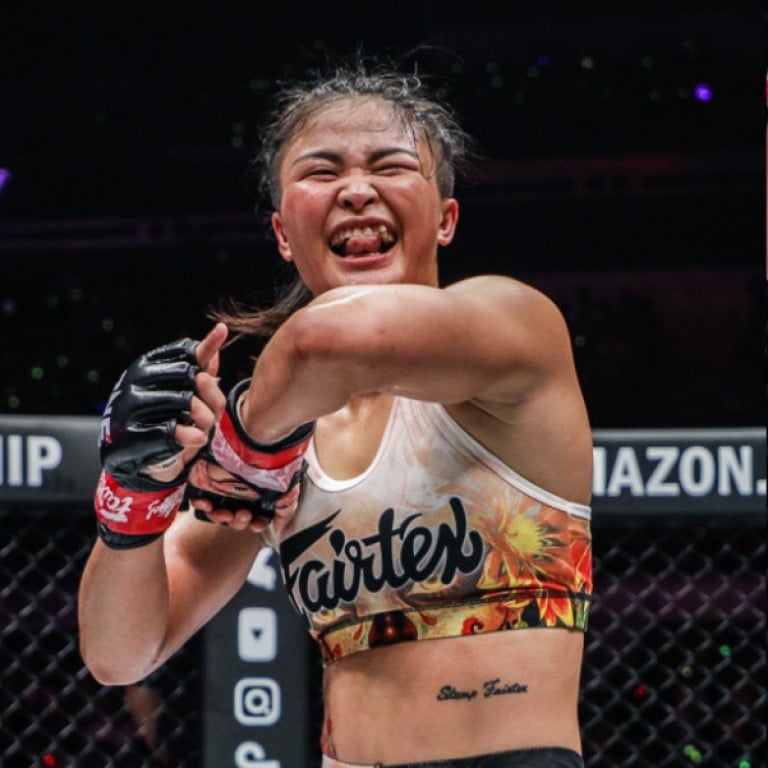 ONE Championship: Stamp Fairtex hits back as Anissa Meksen promises 'I will smash her'
'She's never faced a girl like me,' Meksen says ahead of special rules bout on January 14 in Bangkok, but Stamp insists 'she's got nothing'
Stamp is '100 per cent' confident she will land takedown, but Meksen counters 'I have experience in MMA … I was born for this'
Stamp Fairtex and Anissa Meksen have starkly differing expectations for their coming ONE Championship fight.
The pair are set to meet in a special rules attraction at ONE on Prime Video 6 on January 14 in Bangkok, Thailand.
The bout will alternate between Muay Thai and MMA rules, round by round, starting with the former.
Thailand's Stamp, who has significantly more experience in MMA competition, is expected to have a big advantage in round two, when takedowns and submission will be allowed. And she has made no secret of her plans to use those tools.
"I'm definitely sure on January 14 in Bangkok all the fans can see me get a takedown," the 25-year-old Stamp told the Post through an interpreter in Singapore on Saturday. "This is 100 per cent."
But Meksen, 34, has other ideas.
"It's a joke," the Algerian-French striking star told the Post in response to Stamp's takedown threats.
Meksen is considered one of the top female strikers competing today, having collected a host of titles in both kick-boxing and Muay Thai. She has never competed in MMA before, but claims to have been learning the grappling components of the sport in secret.
"I prefer to say nothing about this, but if I tell you I have experience in MMA, I have experience in MMA," she said.
"I was born for this my brother. Any discipline. Boxing, kickboxing, MMA, it's the same way."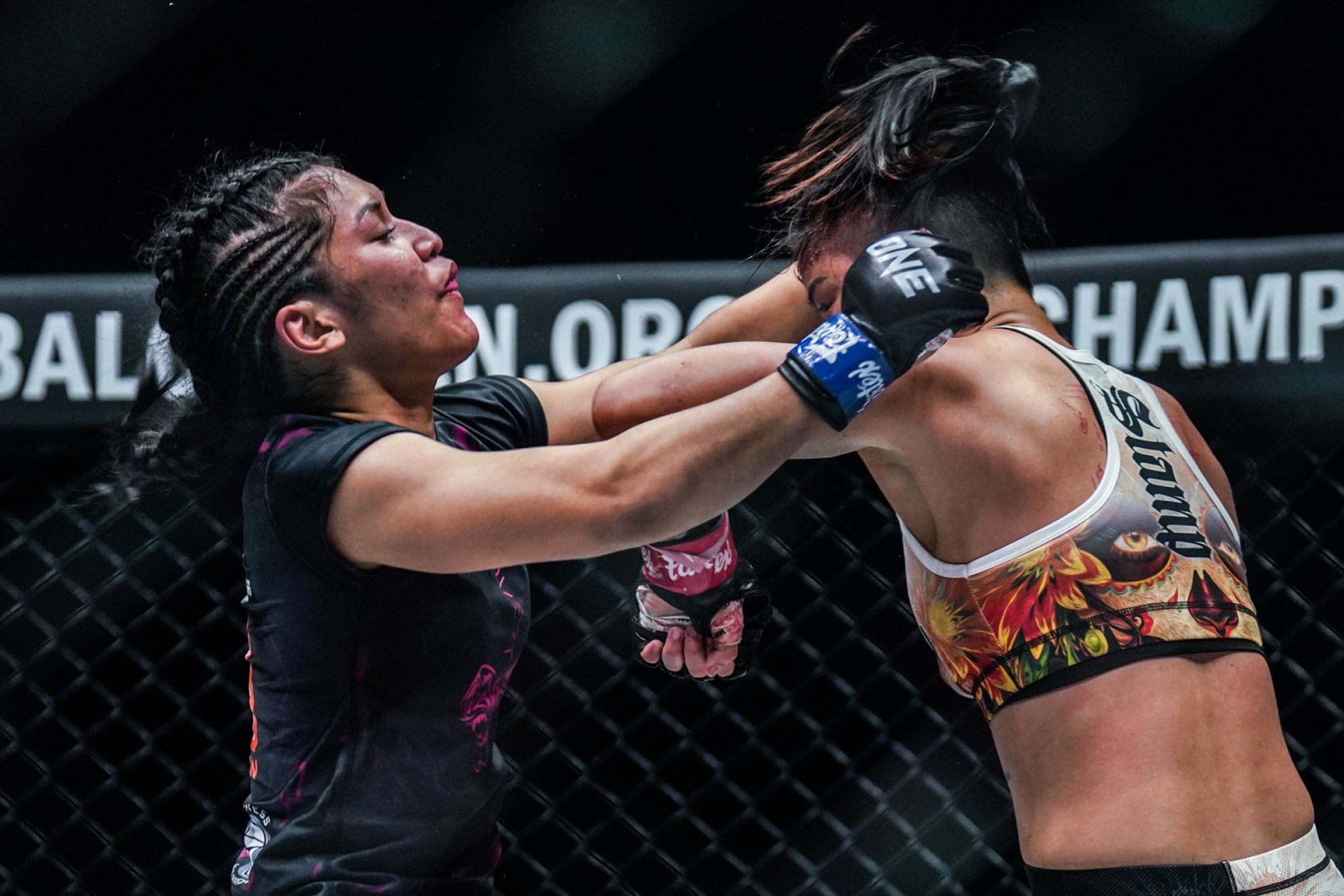 Meksen will need to ensure her grappling is up to snuff if she hopes to survive the second round of her fight with Stamp (9-2 MMA), who has flaunted some excellent submission skills in her recent fights.
As an elite striker, she will be much more comfortable in the first round. However, she must not get complacent.
While Stamp is now dedicated to MMA, she has been training Muay Thai for most of her life, and formerly held ONE's atomweight Muay Thai and kickboxing titles – in addition to winning the promotion's atomweight MMA Grand Prix last year.
That experience gives the Thai plenty of confidence heading into the fight.
"She has only punches, that is all," Stamp said, downplaying Meksen's striking game.
Meksen and Stamp were both back in action at ONE on Prime Video 2 on Saturday morning in Singapore.
Meksen defeated Thailand's Dangkongfah Banchamek by decision in an atomweight Muay Thai contest on the undercard, while Stamp defeated fellow atomweight MMA contender Jihin Radzuan by decision on the main card.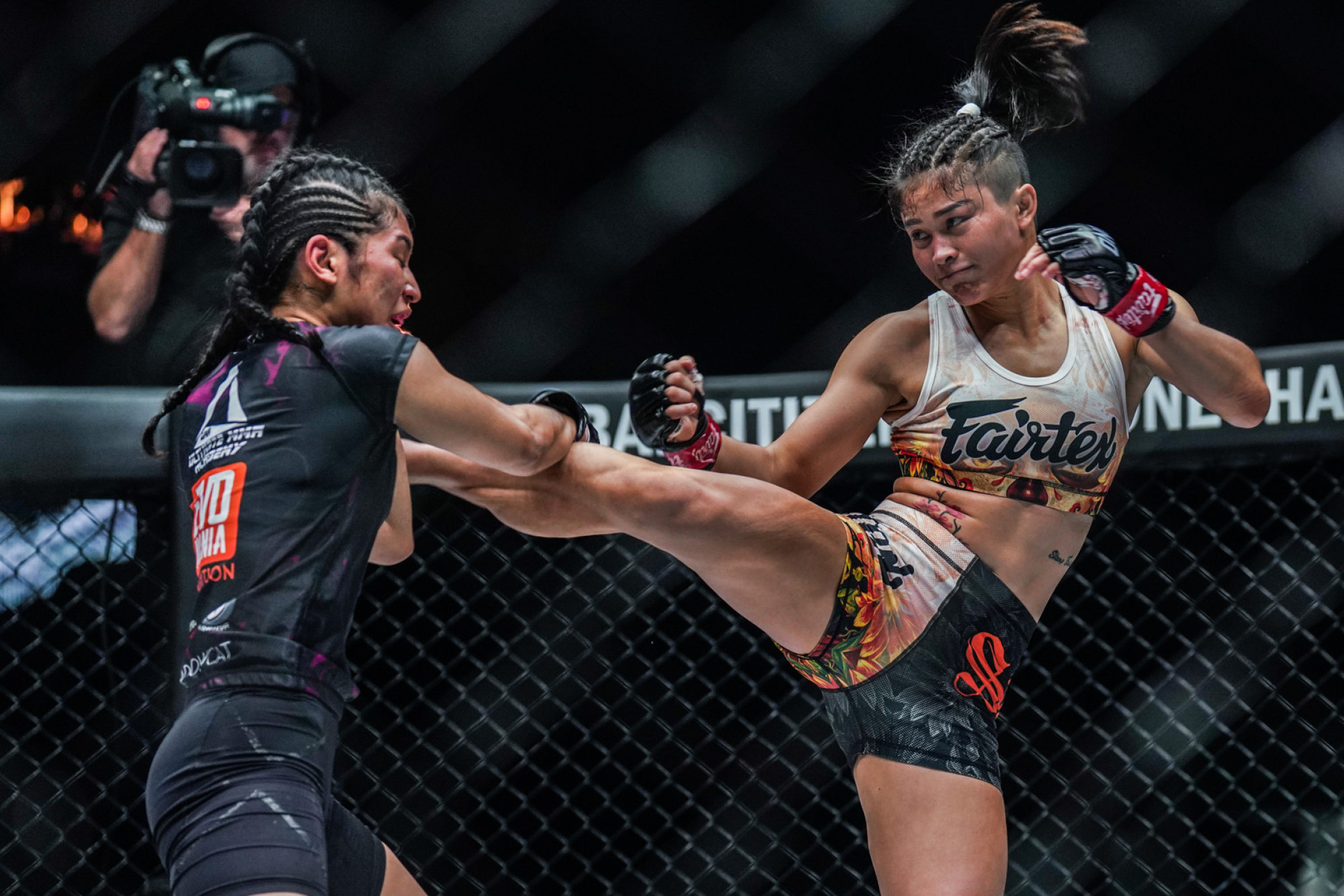 Both women said they were "happy" with their performances in Singapore, but both already seem dialled in on the challenge that awaits in Bangkok this January.
"She's never faced a girl like me," Meksen said. "I think I will smash her."
"She's got nothing," Stamp countered. "She's never been a champion in ONE Championship. I've held three championships."