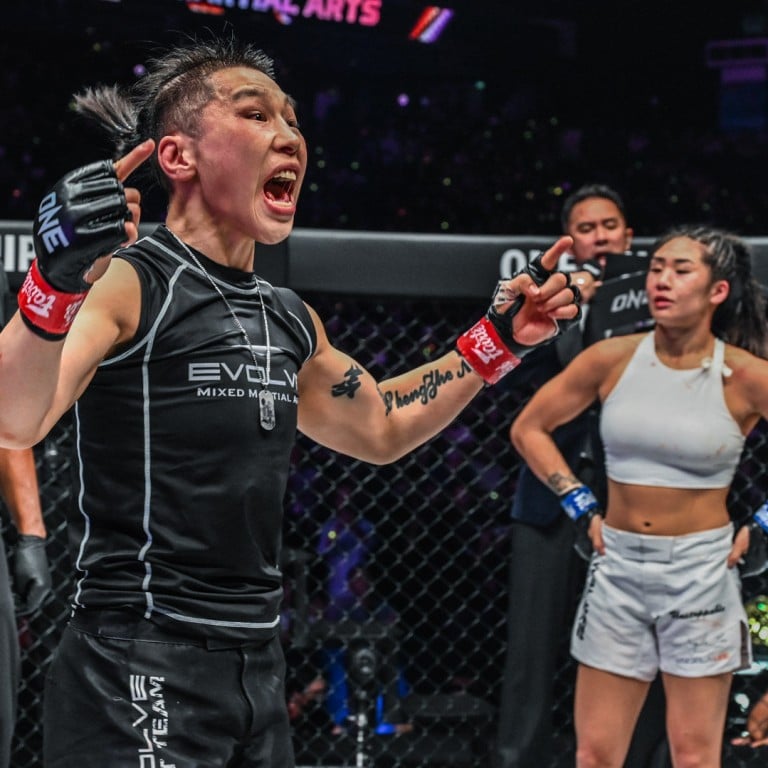 ONE Championship: Angela Lee wants change in rules after losing title fight to Xiong Jingnan
Xiong takes unanimous decision in Singapore, but Lee says she won fight 'under any rule set of any organisation'
'As a fighter we give our all and sacrifice so much. The only thing we ask is that we be given a fair decision,' she says
As the dust settles on the dramatic ONE on Prime Video 2 main event in Singapore, Angela Lee has called on the martial arts promotion to change its rules.
Lee (11-3) lost a unanimous decision to ONE Championship strawweight MMA champ Xiong Jingnan in their trilogy bout at Singapore Indoor Stadium on Saturday.
It was her second failed bid to win the strawweight belt from the Chinese "Panda" (18-2), whom she successfully defended her own atomweight crown against three years ago.
"This fight was a war, but I know that under any rules of any organisation, that I won that fight," Lee said in an Instagram post on Sunday morning. "I would like to call on ONE Championship to see if they would be open for a clarification and improvement of their rules.
"I love the global rules that ONE abides by however, I do believe that it leaves the judging too vague and often leads to very questionable decisions.
"I think that the 10-point must system that is used in North America is clearer but also, fighters can end up just playing to win rounds.
"I would like to see our global rules being applied and judged, round by round and then tallied up as a whole.
"I think that as a fighter we give our all and sacrifice so much … The only thing that we ask is that if it does go the distance, we be given a fair decision."
The 26-year-old Canadian-American Lee, who has Singaporean heritage, was cheered by most of the crowd – which erupted into boos when the judges' decision was read out.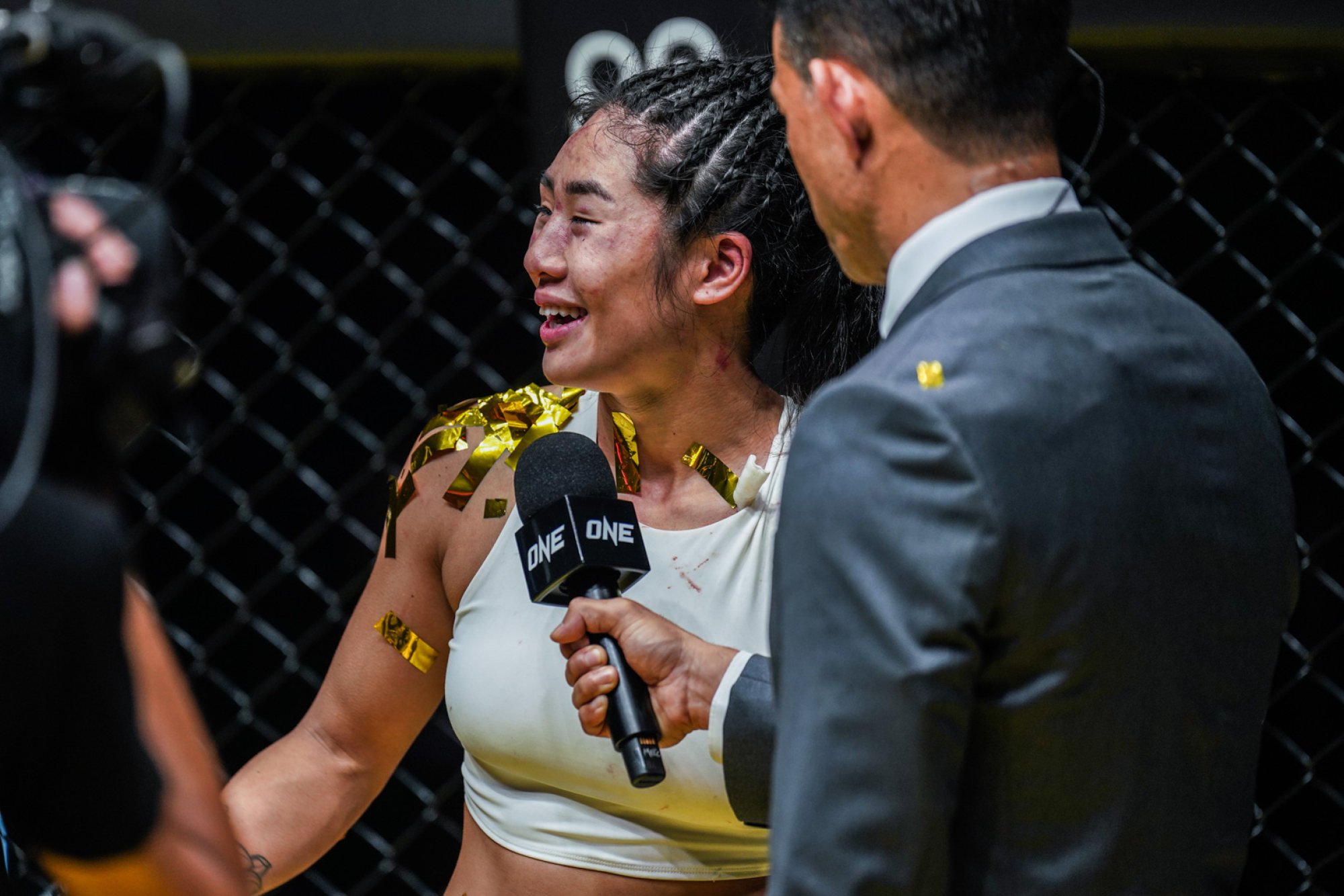 Parts of Xiong's post-fight interview in the Circle were also jeered, and the 34-year-old later gave an impassioned interview to the Post hitting back at her doubters who believe she did not win the fight.
"Even though we didn't get that second belt, I know I won the hearts of everyone in that stadium last night and hopefully even more across the world tuning in," Lee said. "I'm still the champ. The People's Champ and most importantly Ava's #MomChamp.
"I love you guys. I appreciate your support. I see your messages and comments. Thank you for the love always."
All three judges gave the fight to Xiong, with one scorecard seen by the Post giving her the edge in four of the six judging criteria, including the top three most important in descending order – near finish, damage, and striking.
The other three criteria are ground, which is given equal weight to striking, takedowns – which includes takedown defence – and finally aggression as the least important factor.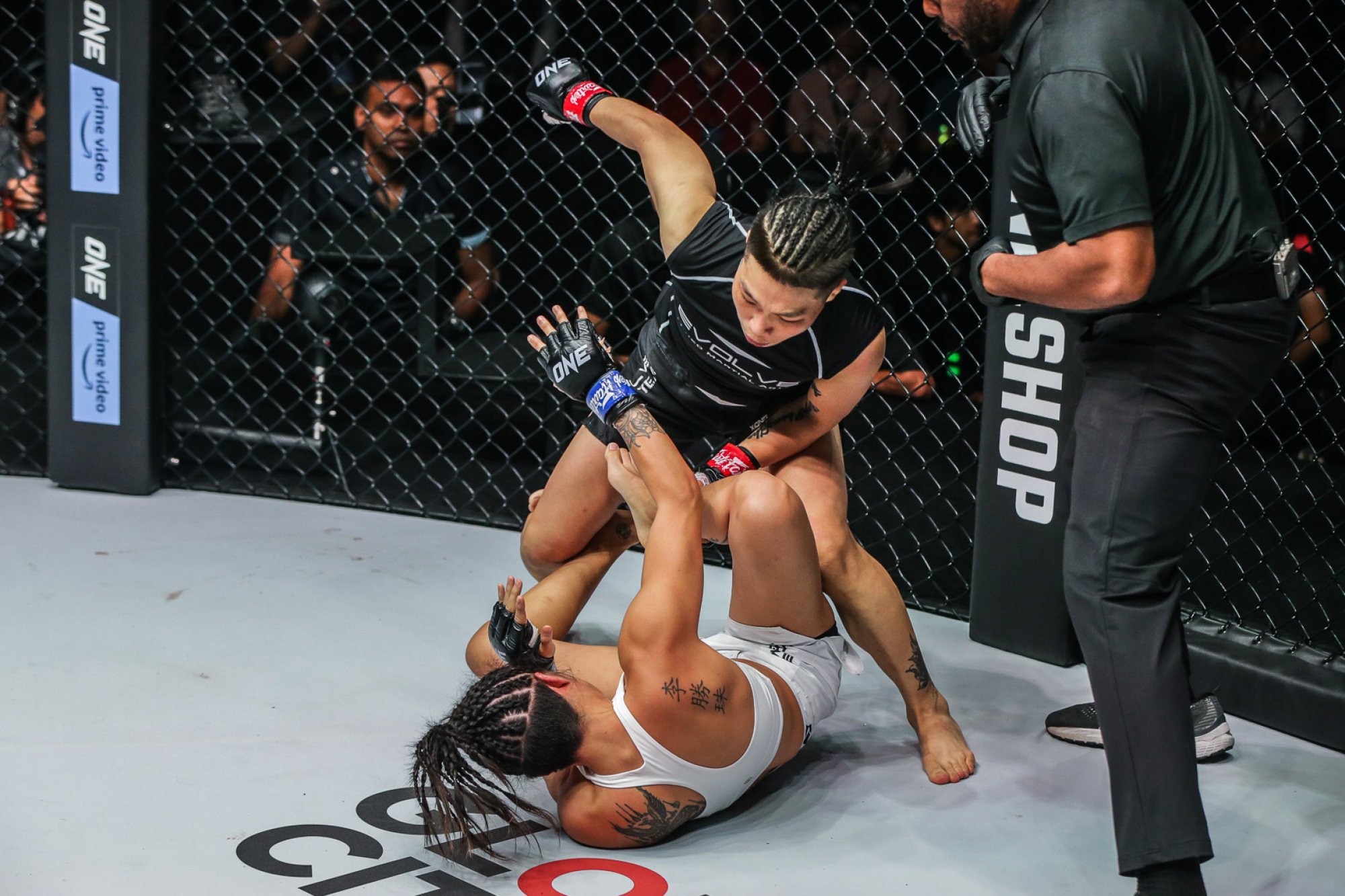 Xiong had a huge first round, nearly finishing Lee after dropping her and delivering a barrage of ground and pound. Referee Herb Dean told the Post he had come close to stopping the fight, and that it fell "within the window" and he would have been within his rights to do so.
Lee survived, and then rallied, attempting several submissions in the second round, though they were all fended off by Xiong. The pair then largely stayed on the feet and engaged in wild striking exchanges for the final three rounds.
"Before each fight I pray, to please allow me to fight to my potential," Lee added in her post. "I'm proud because I know that I gave it my all in there. I left my blood, sweat and tears in that cage and I showed the world that my heart is more than 100 per cent.
"Last night should've been my night. I was confident after the bell rang in the fifth. I truly believed that I did enough to win the fight. Rallying after that tough first round. Putting the pressure on her, taking her down, submission attempt, landing the heavier strikes and mixing up the ranges in rounds 2, 3, 4 and 5.
"I fought to WIN."