ONE Championship: Xiong Jingnan warns Angela Lee 'next time I'm coming to your weight class'
Xiong refuses to put bitter rivalry to bed after beating Lee by unanimous decision at ONE on Prime Video 2 in trilogy title fight
Strawweight champ vows to challenge Lee for atomweight belt again while her own division's contenders 'earn the opportunity'
Xiong Jingnan and Angela Lee's ONE Championship rivalry is seemingly far from over.
The pair met for a third time in the main event of ONE on Prime Video 2 last Saturday in Singapore. China's Xiong, the promotion's strawweight MMA champion, won the fight by unanimous decision after five thrilling rounds of action – her seventh successful title defence.
That verdict brought the 34-year-old to 2-1 in matchups with Lee, who holds the title one division south at atomweight. Ordinarily, their rivalry would probably end here, but Lee still has something Xiong wants: the atomweight belt.
"This time she came into my territory," Xiong (18-2) said during a post-fight virtual media scrum after Saturday's event at Singapore Indoor Stadium. "Guess what? Next time I'm coming to her weight class."
Xiong's first fight with Lee (11-3) took place in Tokyo in March 2019, when she defended her belt with a fifth-round TKO. She then dropped down to atomweight to challenge Lee for her title in October of the same year, also in Tokyo, but lost by fifth-round submission.
After posting a second strawweight win over Lee on Saturday, Xiong has a better claim than ever to another shot at the Canadian-American's atomweight title.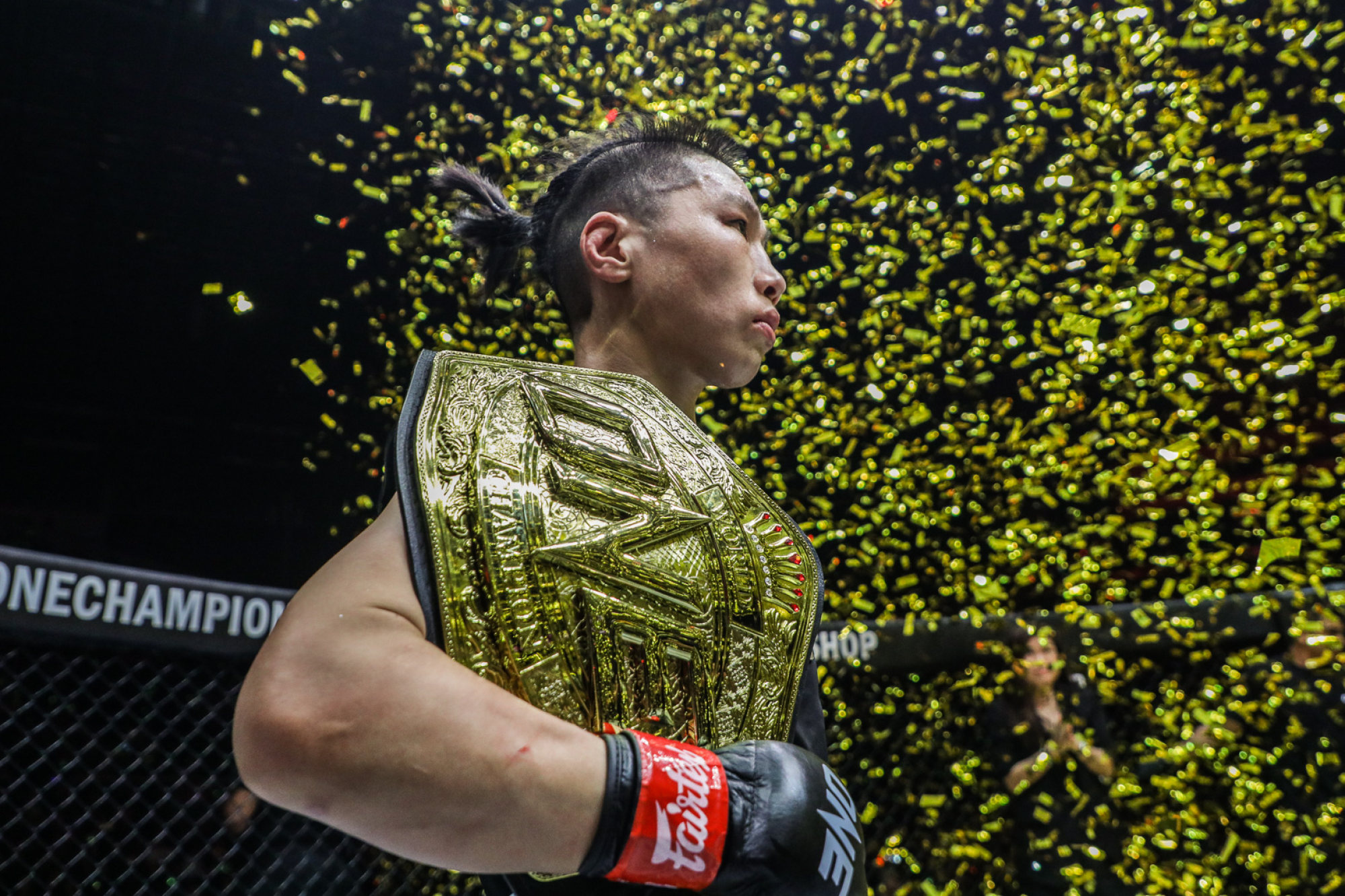 "We can do it three or five times – I will win those fights in the future," she said.
An atomweight title fight with Lee would be a good move for Xiong, but it would also be good for the strawweight division.
Xiong has already beaten all of the top contenders in her weight class. A foray down to atomweight would give the contenders at strawweight time to establish a clearer pecking order – perhaps even through a Grand Prix tournament.
"It's the fighters' job to earn the opportunity to fight me," Xiong said. "[A Grand Prix] would be fair for me and all the girls on the roster.
"Let the promotion decide who's next. Whoever it is I hope they earn it and deserve it."
Whomever she fights next, Xiong is confident that she will continue to win – just as she has done in all but two of her pro fights.
"It might sound cocky, but I'll keep this belt for a long time even though there may be dangerous fighters to sign with ONE," she said. "They are not even close to my level."
Before beating Lee last weekend, Xiong was riding a trio of decision wins over Ayaka Miura, Michelle Nicolini and Tiffany Teo. Those wins were preceded by her loss to Lee at atomweight.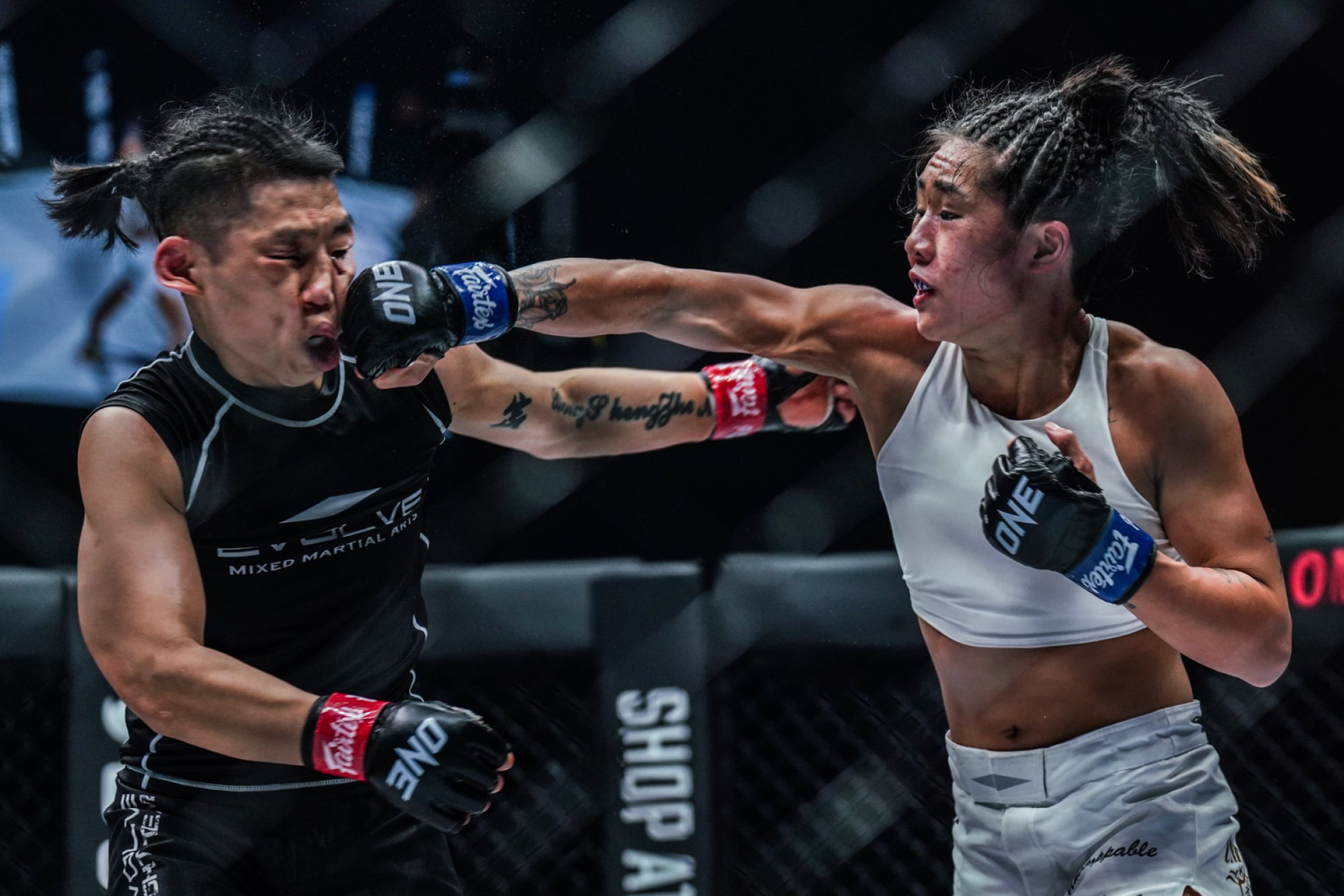 While there is clearly some competitive tension between the two ONE champions, Xiong seems to hold her rival in high regard.
"She executed a great plan," Xiong said of their latest fight, which some viewers –
and ONE chairman Chatri Sityodtong
– scored for Lee. "She's got a great team and a great family that can support her.
"I'm very happy to fight an evolved version of Angela Lee. I feel like Angela has also reached another level."