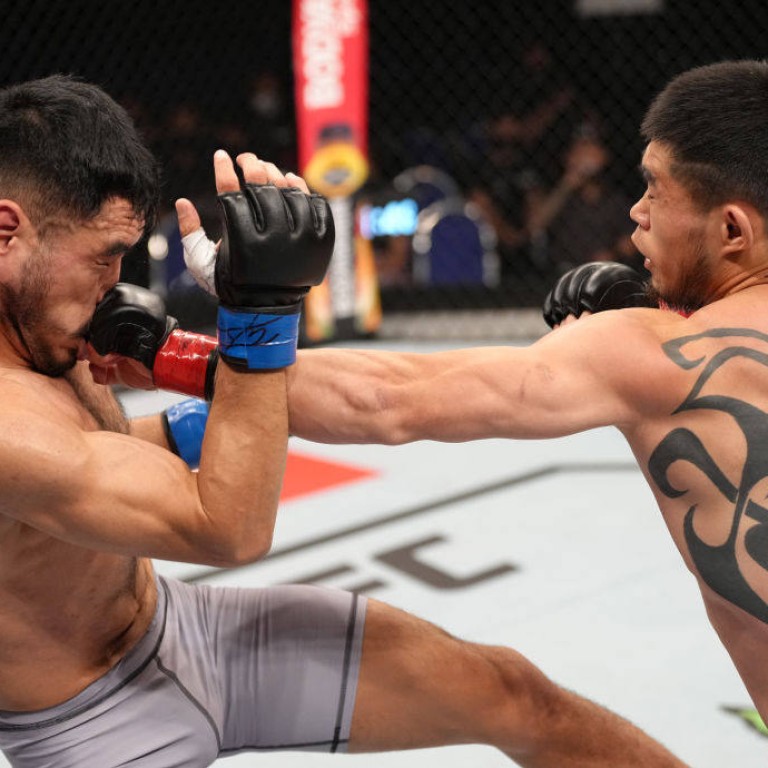 Road to UFC: Lu Kai leads China's charge to the big time at blockbuster Abu Dhabi event
Chinese featherweight faces South Korean Lee Jeong-yeong in tournament semi-finals in Abu Dhabi
'I am a smart fighter. I hope soon that people all around the world will know my name,' says Lu
The Road to UFC tournament is designed to unearth previously untapped potential from across Asia, and Lu Kai knows what it means in terms of his fan base and his future.
Among the stand-out winners to emerge from the first round of the tournament in Singapore in June, the Chinese featherweight (8-3, one no contest) quickly found a connection with people all over the world, along with renewed faith in his own abilities as a fighter.
"I was really nervous as it was another step towards fulfilling my dreams," Lu said. "You have to give everyone the impression that you are very self-confident. However, walking to the cage and in the first seconds of the fight, I was very nervous because one never knows what is going to happen.
"Then I started to move and the more I threw strikes, the more relaxed I got. I could feel on what level my opponent was, and it all became clear. I knew what to do to win."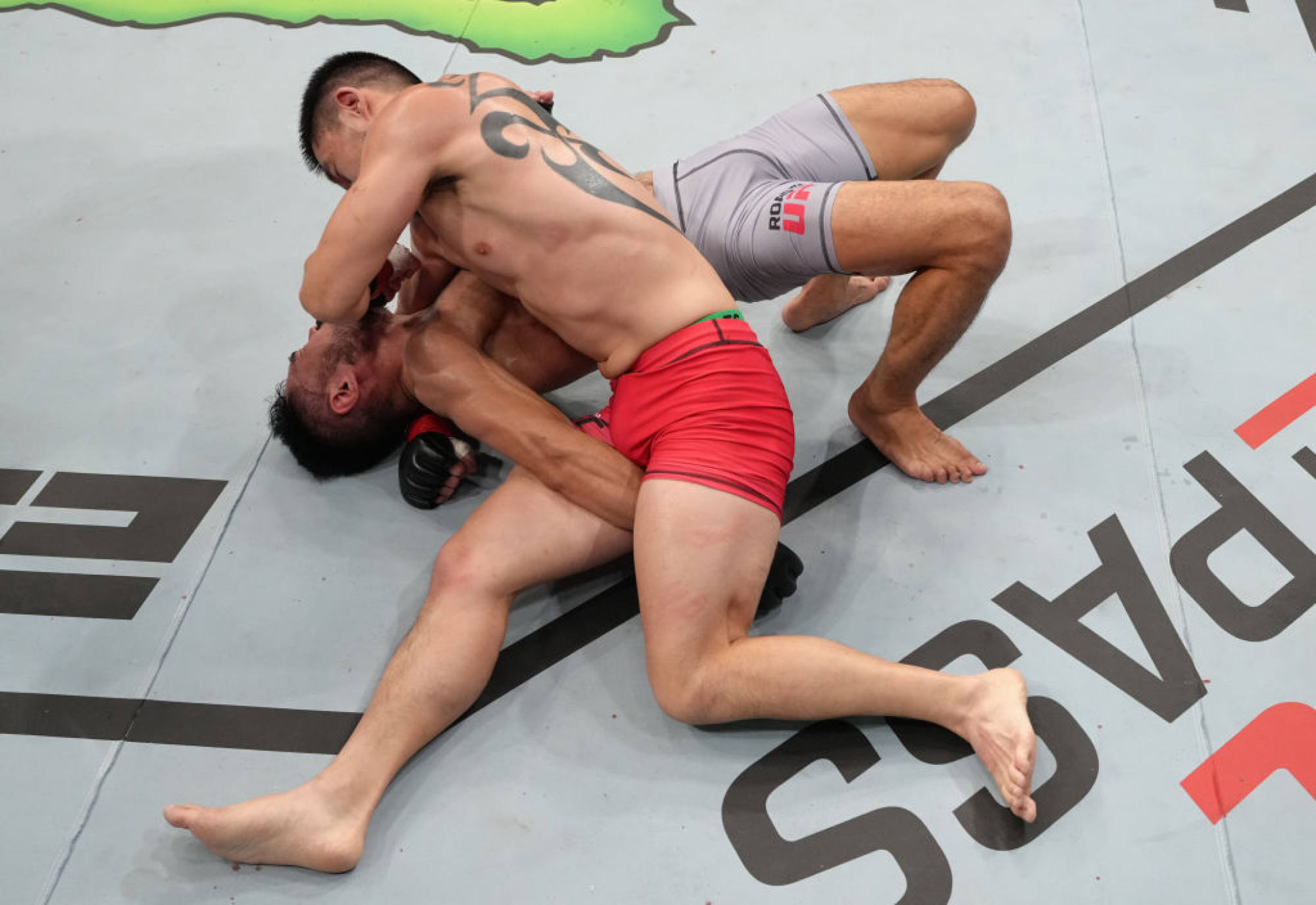 The tournament moves into its semi-final stages as part of the blockbuster UFC 280 event in Abu Dhabi this weekend and so far the tournament has pretty much done what it says on the box.
Out of the early rounds in Singapore have come fighters from six Asian nations, with markets the UFC already has represented among its men's ranks – China, Japan and South Korea – and a few – India, Indonesia and Thailand – the MMA world at large probably doesn't know that much about.
The simple equation is that the more a fighter wins the more we want to know about them and as one of the most impressive winners of that first series of fights – he simply overwhelmed Indonesia's Angga Hans (13-4) in a second round TKO – Lu is keen to share his story.
Lu's journey has taken him from Shanghai to the Czech Republic, where he is now based, as he chased his dreams and sought opportunities to fight and expand his skill set.
Now there's a fight against South Korean Lee Jeong-yeong (8-1) this Sunday that would put Lu one fight away from a UFC contract – should he win in Abu Dhabi.
What we saw from the 27-year-old Lu in Singapore was a fighter feeling his way, at first, and then quickly realising he was a class above his rival.
"When I was getting ready for my fight, many people were telling me that my opponent was very skilled and I should be careful," Lu said. "Then, during our fight, I found out we were on a completely different level and I didn't have a problem beating him."
The 26-year-old Lee comes made of far sterner stuff than Hans. His own performance in June was fierce – he took on the experienced Chinese fighter Xie Bin and had him tapping out to an armbar in just 36 seconds.
And Lee comes with a record built on the ultra-competitive Korean circuit that includes a featherweight title with Road FC and a record of six finishes in his eight wins.
But Lu pointed to his 12 years in judo as evidence of his readiness for the bout, and dismissed suggestions he was "not ready for it".
"People don't see what's behind it all," he said. "Since I was very young, I was training in a judo team. That means two or three training sessions per day, six days a week.
"If we were lucky, we got one week off in the whole year. When I was 20 I was on the top of our national rankings and under huge pressure. I am very clear about what real training looks like, what an athlete's life is about, what both success and failure feels like."
China has three fighters in action this weekend. Joining Lu in the semi-finals will be Qiu Lun (16-8) up against South Korean Choi Seung-guk (5-1) in the flyweights, and another featherweight in Yi Zha (20-3) who's up against Japan's Koyomi Matsushima (13-5).
Win, and they'll next be fighting for a UFC contract, and that is exactly what Lu has his sights set on.
"I know exactly what to do to get where I want," he said. "I spent many years at the sports university where the focus was mainly training. While my teammates were sleeping or playing games, I was reading and learning. I knew that if I want to get to the top, I need to constantly improve in every aspect.
"After my first fight of the tournament, many people got to know me and they follow me now but for me, this is not enough. I hope soon that people all around the world will know my name."