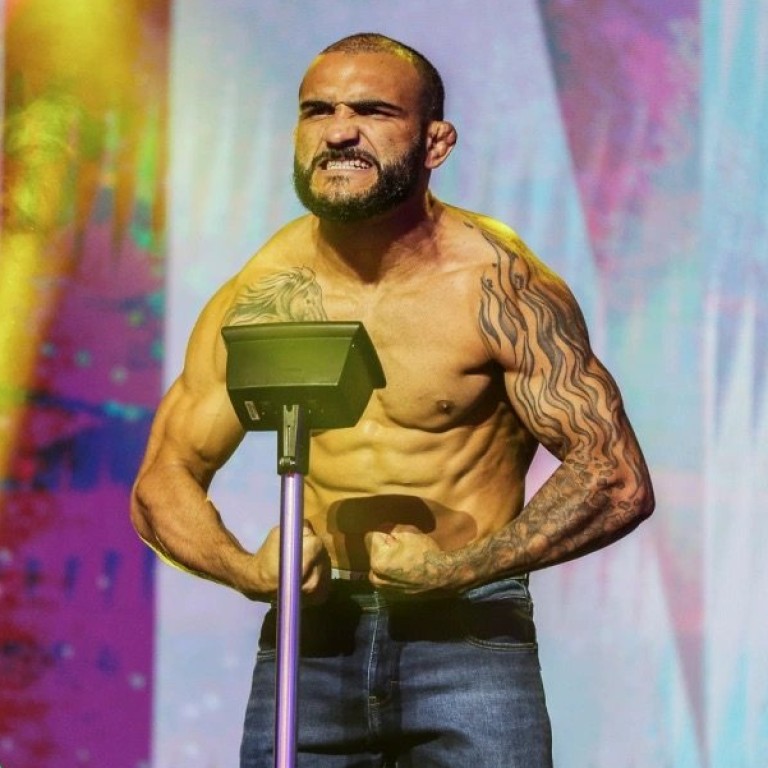 ONE Championship on Prime Video 3 weigh-ins and hydration test results: John Lineker misses mark for title fight
Bantamweight MMA champ Lineker misses weight for his main event against Fabricio Andrade, with bout now proceeding as a catchweight
Uali Kurzhev's lightweight submission grappling title fight with Kade Ruotolo will also occur at a catchweight after he failed two hydration tests
Multiple fighters ran into trouble at the weigh-ins and hydration tests for Saturday morning's ONE Championship on Prime Video 3 card in Kuala Lumpur, including bantamweight MMA champion John Lineker.
Lineker was one of the last to appear at the weigh-ins, and got off to a good start when he passed his pre-fight hydration test, but ultimately missed the contracted 145-pound limit for his title defence against fellow Brazilian Fabricio Andrade by half a pound.
He was then given until 11pm local time to pass another hydration test and make weight. He returned at the last minute, passed a second hydration test, but missed weight again behind the curtain, this time by three quarters of a pound.
"One more," the 32-year-old said, asking to weigh in again, before proceeding to desperately daub himself with a towel.
"It's three quarters of a pound," said senior director of competition Ric Auty, who was facilitating the tests and weigh-ins. Lineker again missed the mark, before trudging off disconsolate.
Six other fighters failed their initial hydration tests, all of whom were also given to 11pm to try again.
Chief among those fighters were Kade Ruotolo of the United States and Uali Kurzhev of Russia, who are set to collide for ONE's vacant lightweight submission grappling title. Ruotolo passed his second hydration test, and then made weight, but Kurzhev failed two tests, and did not weigh in as a result.
Kurzhev and Lineker's fights will both be renegotiated as catchweight contests, per Auty.
Ruotolo and Kurzhev will meet at 174 pounds – four pounds heavier than initially intended – provided both parties agree. Ruotolo will be eligible to win the title in victory after making the originally contracted weight, but Kurzhev will not.
It is not currently clear what weight Lineker and Andrade will fight at, or what this means for the bantamweight world title.
Jeremy Miado failed hydration three times for his strawweight MMA fight with No 5-ranked contender Danial Williams. He finally passed on his fourth attempt, but missed weight by two pounds.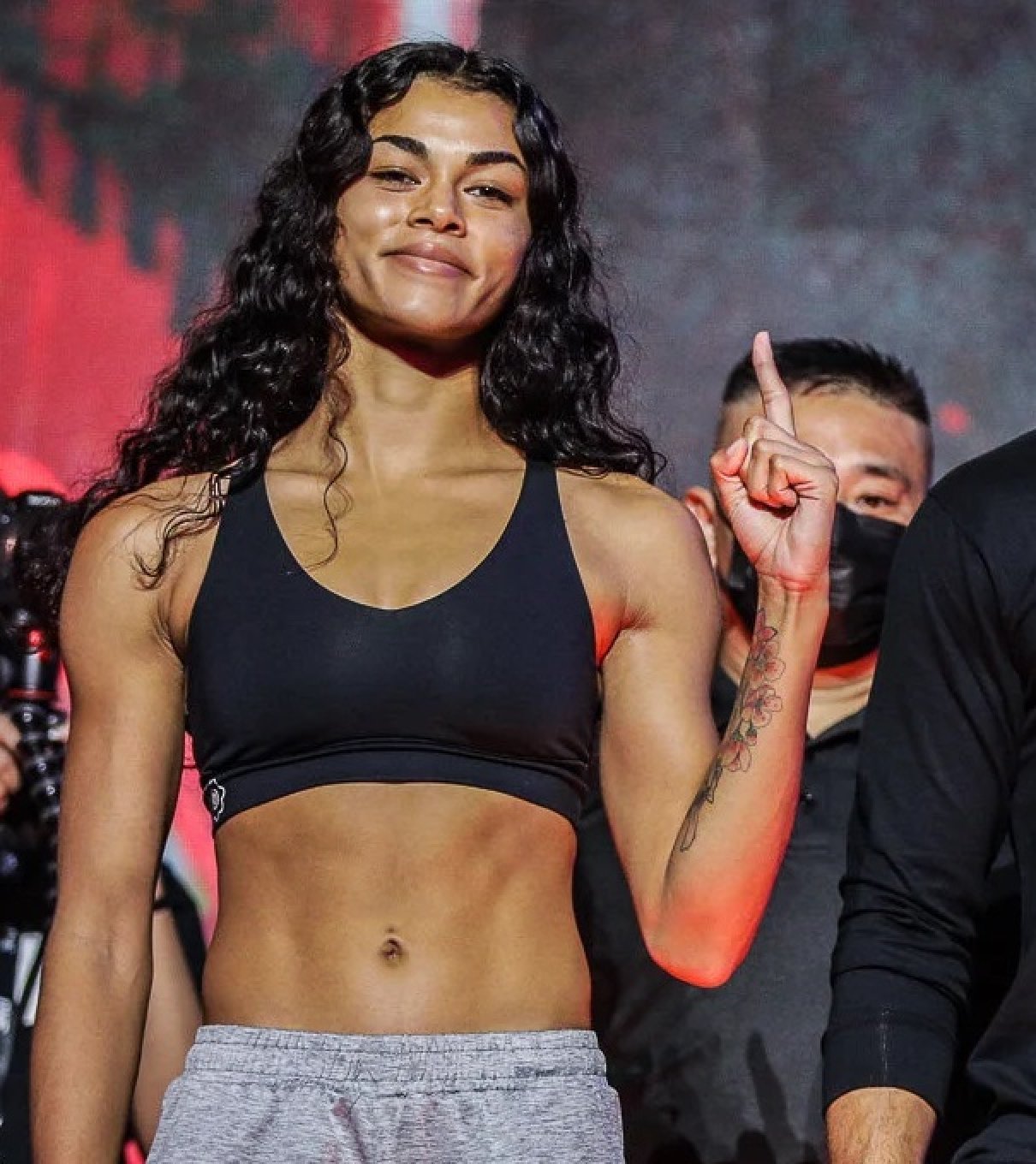 Debuting atomweight MMA prospect Lea Bivins, who is set to take on Noelle Grandjean, failed hydration on her first attempt. She then returned and passed hydration, but missed weight by over a pound.
Those bouts will also go down as catchweights, presuming the parties involved can come to an agreement.
Debuting bantamweight Muay Thai fighter Asa Ten Pow failed his first hydration test for his fight with Mehdi Zatout, but was successful on his second attempt, and also made weight.
Featherweight MMA fighter Shamil Gasanov, who will make his ONE debut against Kim Jae-woong on the main card, also initially failed hydration, but quickly reattempted, only to pass and then make weight.
See the complete weigh-in results for the card below. Marks of 1.0250 or lower are required to pass hydration.
ONE on Prime Video 3 weigh-ins and hydration test results
Bantamweight MMA world title
John Lineker (1.0156, 145.75lbs – missed weight) vs Fabricio Andrade (1.0103, 145lbs)
Lightweight Muay Thai world title
Regian Eersel (1.0023, 169.75lbs) vs Sinsamut Klinmee (1.0057, 169.25lbs)
Lightweight submission grappling world title
Kade Ruotolo (1.0214, 169lbs) vs Uali Kurzhev (1.0341, 1.0274 – failed hydration twice)
Featherweight kickboxing
Sitthichai Sitsongpeenong (1.095, 154.75lbs) vs Mohammed Boutassa (1.0218, 154.75lbs)
Featherweight MMA
Kim Jae-woong (1.0070, 154lbs) vs Shamil Gasanov (1.0187, 154.75lbs)
Strawweight MMA
Danial Williams (1.0112, 124.75lbs) vs Jeremy Miado (1.0210, 127lbs – missed weight)
Flyweight Muay Thai
Amir Naseri (1.0207, 134.25lbs) vs Taiki Naito (1.0103, 134.5lbs)
Bantamweight Muay Thai
Asa Ten Pow (1.0233, 143.75) vs. Mehdi Zatout (1.0229, 144.5lbs)
Atomweight MMA
Lea Bivins (1.0107, 116.74lbs – missed weight) vs Noelle Grandjean (1.0044, 114.75lbs)
Featherweight MMA
Keanu Subba (1.0074, 154.25lbs) vs Yoon Chang-min (1.0070, 154lbs)
Welterweight MMA
Agilan Thani (1.0919, 183.75lbs) vs Ilja Stojanov (1.0140, 184.5lbs)