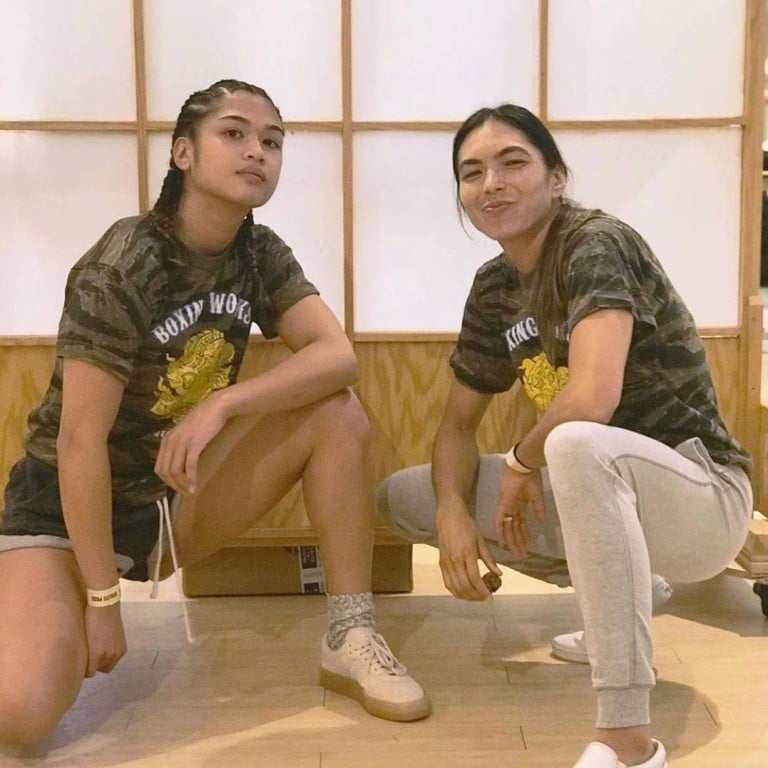 ONE Championship: Jackie Buntan says Janet Todd is 'not ducking or running' from Anissa Meksen
Filipino-American claims training partner Todd will oblige Meksen's call-outs 'when there's an actual contract sent to both parties'
In the meantime, she will help Todd train for December showdown with 'really good fighter' Allycia Rodrigues in Manila
Jackie Buntan is hoping to put an end to the rumours that Janet Todd is avoiding a fight with Anissa Meksen.
Todd, 36, has held ONE Championship's atomweight kickboxing title since 2020, and after winning the interim atomweight Muay Thai belt in July, is set to challenge Allycia Hellen Rodrigues for that division's undisputed crown at ONE on Prime Video 5 on December 3 in Manila.
Meksen – widely considered the top female striker on the planet – has been calling for the opportunity to challenge the American for the kickboxing title for over a year, but ONE has yet to book the fight.
That has left the French-Algerian with the impression that Todd is avoiding her – but Buntan, the champion's chief training partner at Boxing Works in California, begs to differ.
"[Todd is] not ducking or running away from anyone," 25-year-old Buntan told the Post. "When that fight comes, and when there's an actual contract sent to both parties, I'm more than sure it's going to happen. But that can't happen with no contract."
Todd has been fairly quiet in the face of Meksen's accusations, but Buntan says that is merely because "JT" is not a big Instagram user.
"Janet's not on social media," Filipino-American Buntan said. "She hasn't been on social media in forever. We're not really the type to feed into that stuff."
Buntan trains with Todd extensively, and is currently helping the champion prepare for her atomweight Muay Thai title unification bout with Rodrigues. It is a match-up that has their whole team invigorated.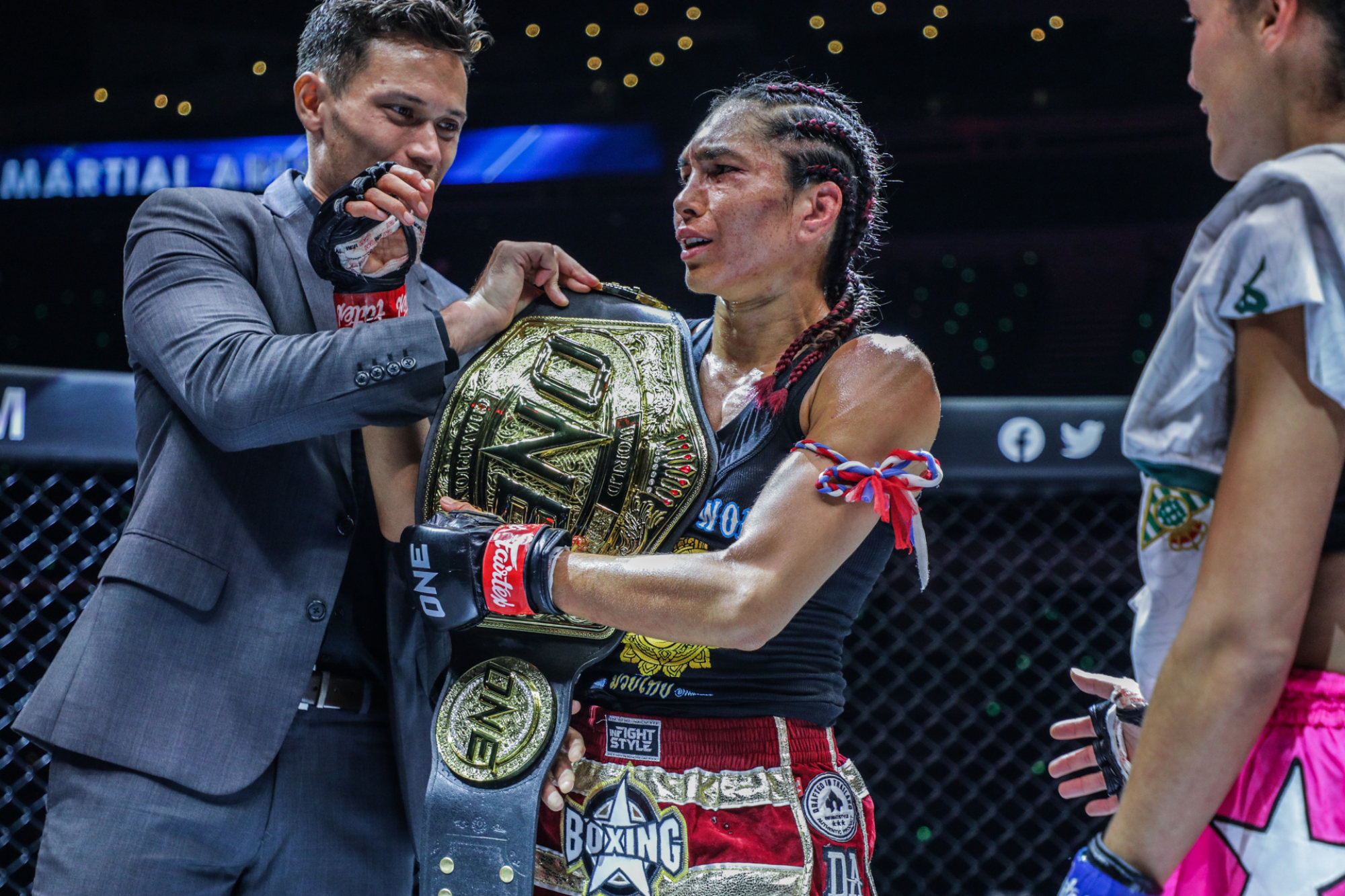 "I'm so excited for that match-up – I know everybody else is as well," Buntan said of the fight with Rodrigues, who will return to action for the first time since the birth of her first child.
"Allycia's a really good fighter. I like her style. She's fun to watch. She – and her gym in general – they definitely have a style to them where they're good at being in front of you. Not necessarily running at you at a crazy pace, but they're able to keep that pace where they're just constantly in front of you.
"We're aware of that – just being able to deal with that. Of course, I'm always betting my money on Janet. I'm very confident she'll be the [undisputed] Muay Thai world champion."
Meksen also has a big fight on the horizon. She is set to meet former kickboxing and Muay Thai champ Stamp Fairtex – now ONE's No 1 atomweight MMA contender – in a special rules attraction at ONE on Prime Video 6 on January 14 in Bangkok.
The bout will alternate between Muay Thai and MMA rules, one round at a time, in that order.
Buntan will be tuned in for that fight, and is excited to see how Meksen does, despite the heat between their teams.
"Anissa's a good fighter, talented fighter," she said. "I think it's a great match-up. I think it'll be really entertaining."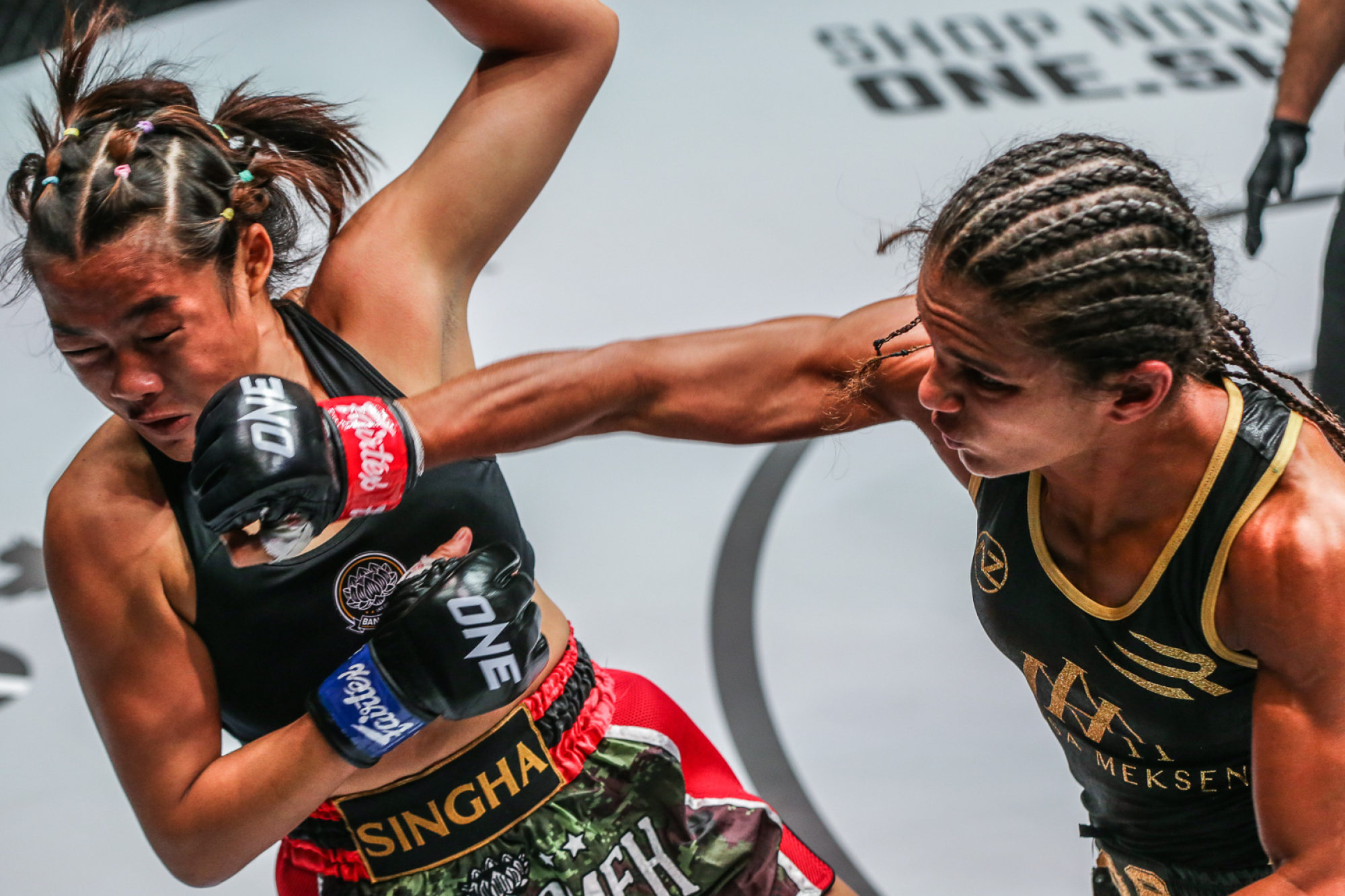 "Obviously we've seen Stamp in MMA. I've never seen Anissa in MMA so I don't know how that would go, but they're both great strikers, so I think it's going to be really entertaining regardless."
If Todd and Meksen both win their next fights, ONE will be under immense pressure to book a fight between them. But according to Buntan, Meksen might want to be careful what she wishes for.
"[Todd] just keeps getting smarter, stronger, better," Buntan said. "Win or lose she's always getting better."
Buntan has not fought since she lost a decision to Smilla Sundell in a fight for ONE's inaugural strawweight Muay Thai title in May.
She is hoping to join Todd on the ONE on Prime Video 5 line-up, or to get a spot on the ONE 164 event, slated for the same day, also in Manila.