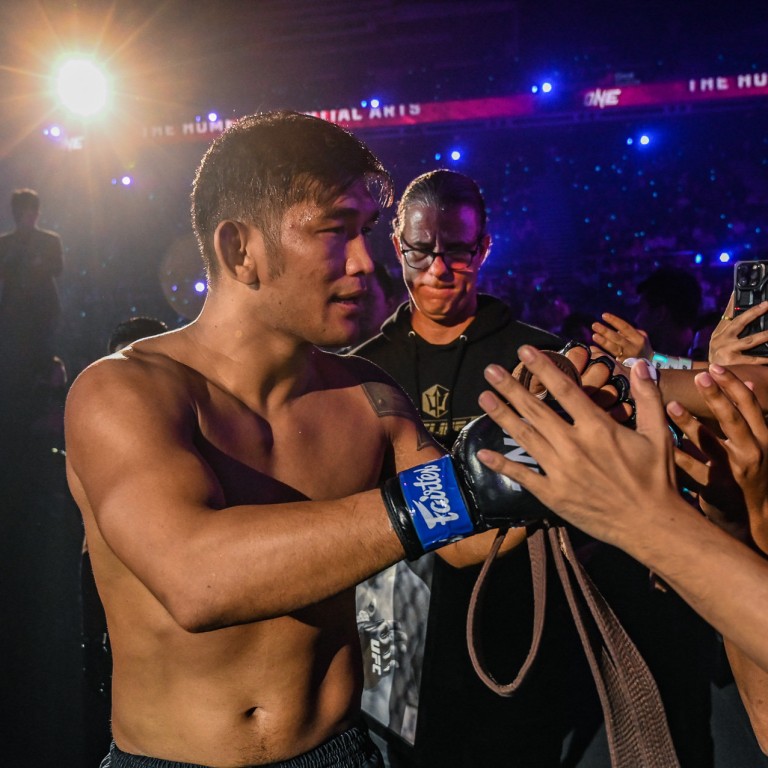 ONE Championship 163: 'Burmese Python' Aung La N Sang tells Myanmar to stay strong as he feels the love in Singapore
N Sang blows the roof off Singapore Indoor Stadium with a first-round TKO of Yushin Okami on Saturday night
'The last two years have been super hard for us in Myanmar. I want to encourage the fans – be united, don't ever give up,' he says
Aung La N Sang felt the love in Singapore, and returned the favour as he came back to fight in front of a live crowd for the first time in more than three years.
"The Burmese Python" blew the roof off Singapore Indoor Stadium with a first-round TKO of Japanese veteran Yushin Okami at Saturday night's ONE Championship 163 event.
They chanted his name endlessly, and he clearly enjoyed himself, taking selfies with fans on his way out of the cage.
"We have to savour every moment – this could be my last walk in the cage, my last time seeing the fans," N Sang told the Post.
His comment was a reference to the tragic death of his friend and training partner Anthony "Rumble" Johnson last week at 38. N Sang held up a framed picture of the former UFC light heavyweight title challenger in the ONE Circle after his victory.
"He was so young, but he was a good man, always there in the gym with a smile," N Sang said. "And he hits like a truck ... For our whole team it's been hard."
A lot has changed for N Sang since he last thrilled a live audience with a second-round TKO of Brandon Vera in Tokyo in October 2019.
He lost the middleweight and light heavyweight titles to Reinier de Ridder, and has had another child, but his thrilling style in the cage – and his kindhearted demeanour out of it – are still going as strong as ever.
Comfortably the most famous athlete in Myanmar, with a legion of fans that follow his every word and move, the Florida-based N Sang has not been able to visit his home country since the military coup in February 2021.
But that doesn't mean some of them haven't been able to track him down.
"It's amazing, fighting with the crowd here is different," he said. "There's always Myanmar fans everywhere – shoutout to the Myanmar fans.
"The last two years have been super hard for us people in Myanmar, after 2019 was so amazing. I want to encourage the fans. Be united, stay strong, don't ever give up.
"Put your trust in God and he will provide. Even my son's name is Sim Sa which means peace. Jesus gave me peace. Just be united and show love, that's all I want to say."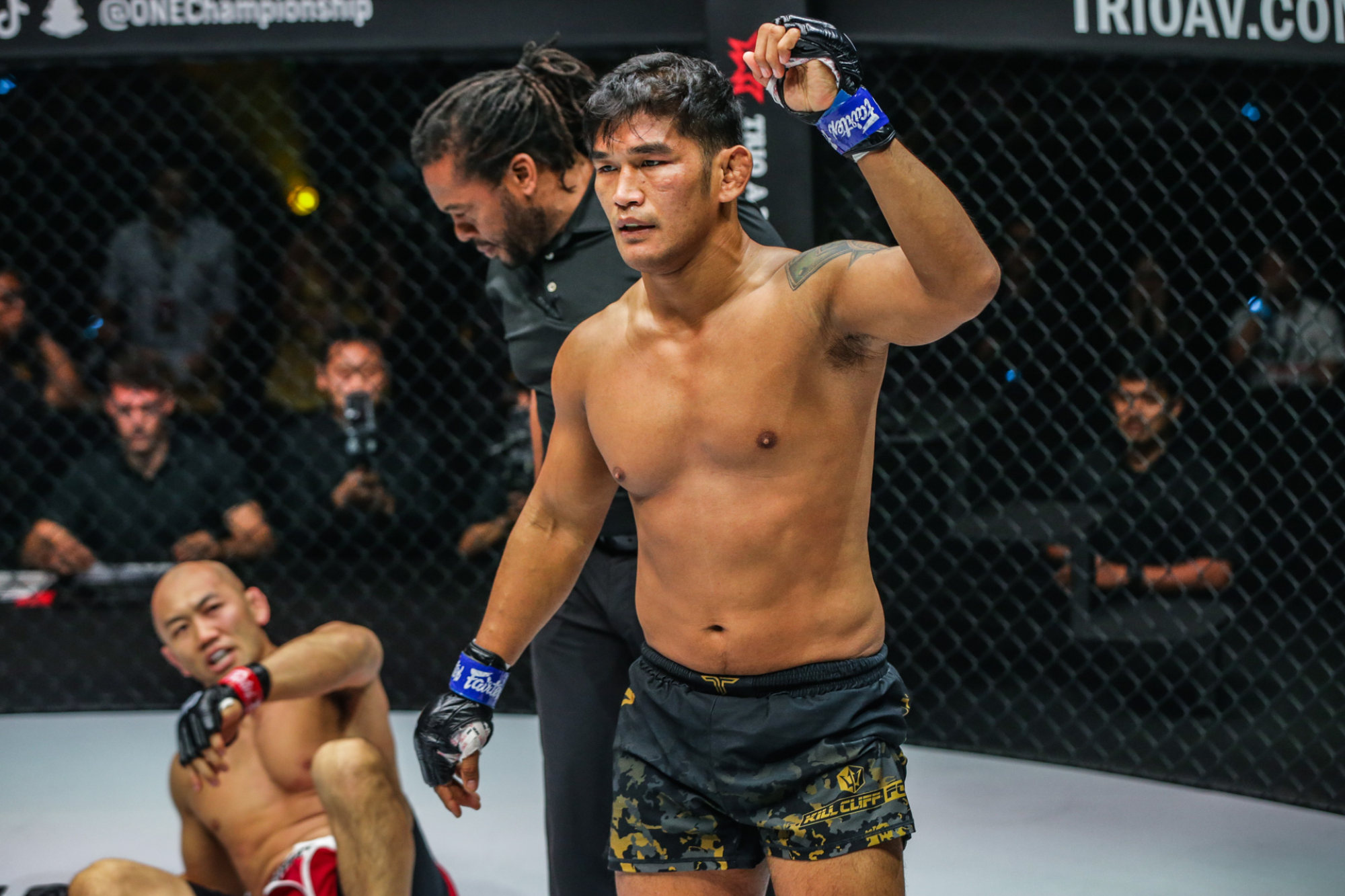 N Sang looked sharp on Saturday, finishing Okami early with a knee coming in and some follow-up ground and pound.
While a third fight with De Ridder – and a crack at either of his old belts – may never materialise as long as the Dutchman is champ, N Sang is happy to take on a new role.
"I'm getting more comfortable in there, we keep getting better," he said. "I promise you that the best is yet to come.
"The last three performances I showed some holes in my game. I can do it all, but I just need to refocus, reboot and work hard.
"I'm not picking on anybody but if this newcomer [Shamil Abdulaev] is gonna fight for the title, he should at least fight one of us in the promotion already, either me or Vitaly [Bigdash] – someone who has proven it time and time again.
"If you're gonna give it to somebody, give him to me first, I can be the gatekeeper."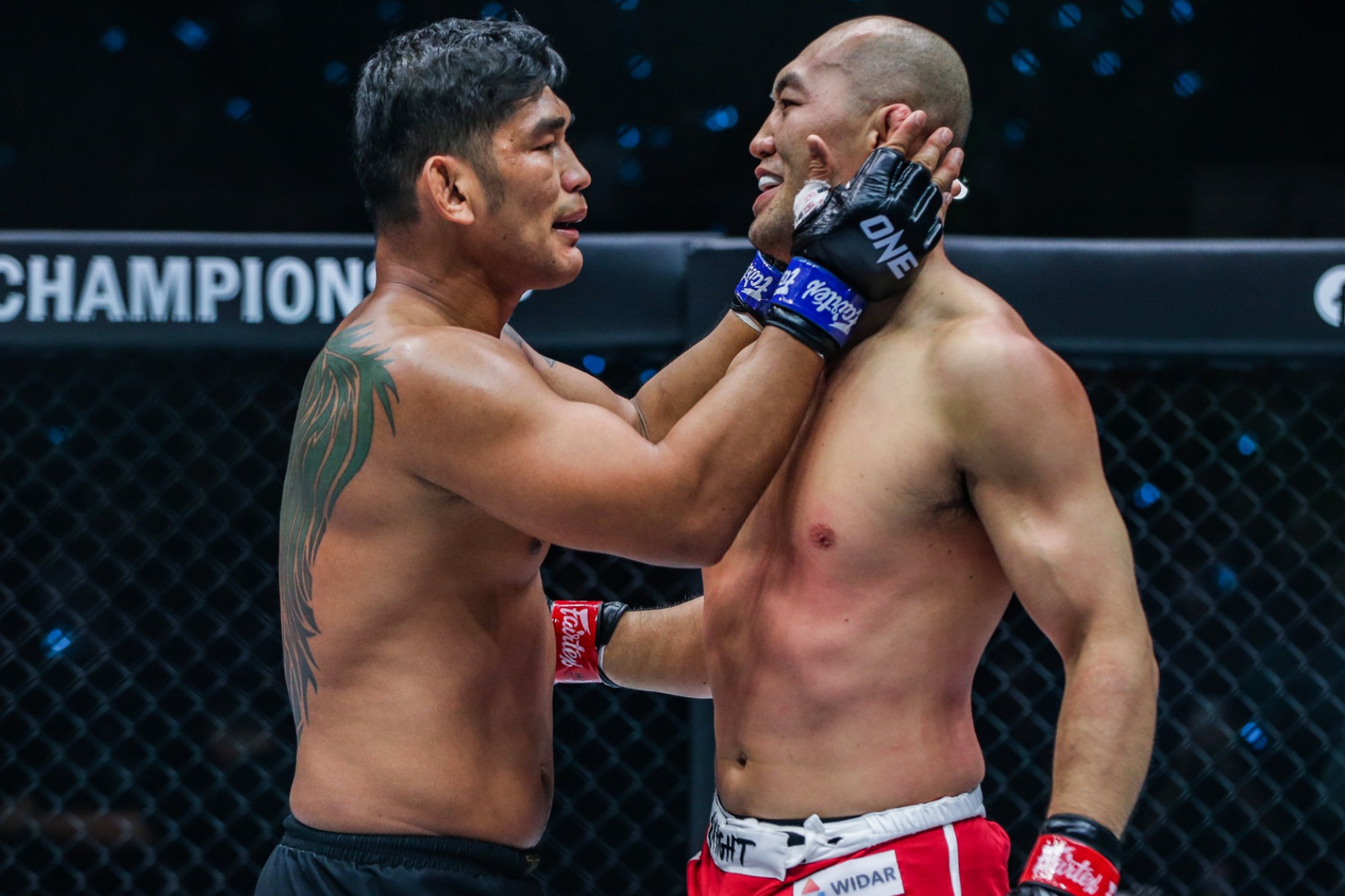 As for now, N Sang will head to Manila to corner his teammate and fellow Burmese Tial Thang, who fights on December 3's double header.
The morning event, coincidentally, will be headlined by his old foe De Ridder, who is defending the light heavyweight belt against interim heavyweight champ Anatoly Malykhin.
"If anybody pulls out, I'm there," N Sang said – perhaps only half in jest.
And as for Myanmar, he believes things will improve.
"One day we will have another ONE Championship show in there, maybe when my son or Tial's son fights," N Sang said, laughing.
"No, we'll see, but we're hopeful that the situation will get better."