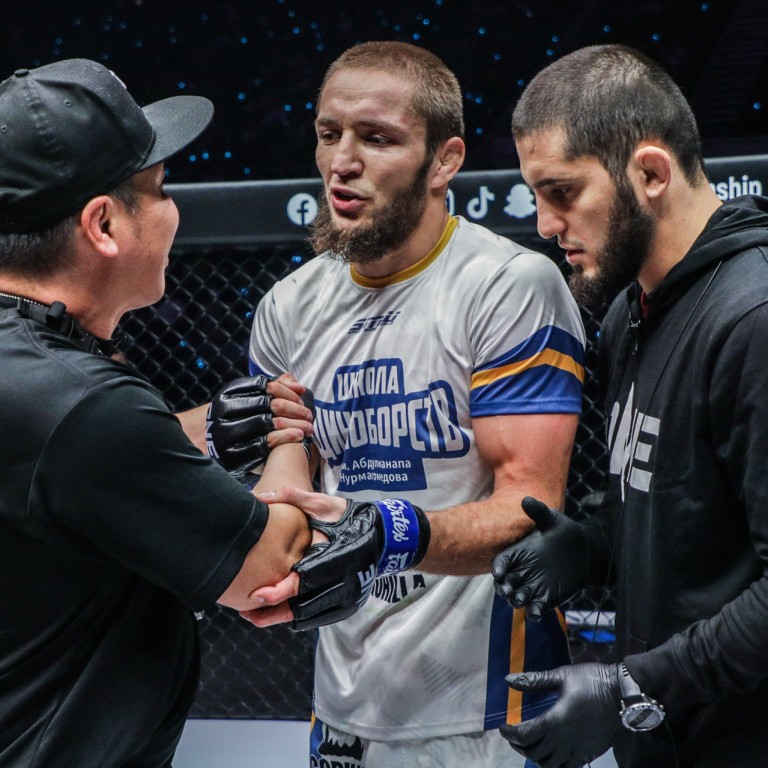 ONE Championship: Saygid Izagakhmaev warns Christian Lee 'focus on me', and not UFC's Islam Makhachev
The Dagestan native tells ONE lightweight champion 'nothing personal, I'm hungry' as he calls for a title shot
Lee interested in cross promotional clash with UFC counterpart, who was in Singapore to corner Izagakhmaev
Saygid Izagakhmaev has warned Christian Lee to "focus on me" and not a cross promotional super fight with the UFC's Islam Makhachev.
The 28-year-old Dagestan native (22-2) continued his terrifying tear made it three wins from as many fights in ONE Championship on Saturday night in Singapore, finishing former lightweight champion Shinya Aoki in the first round.
He also picked up his second US$50,000 performance bonus, and did not mince his words during a post fight interview in the ONE Circle.
"I saw that Christian Lee won his fight today," Izagakhmaev said. "I know he's a good opponent for me, so that's the next one. I'm looking forward to it."
"Be ready, I'm coming," he later warned the champion, directly addressing the camera on his walk to the back. "Nothing personal. I need this belt, I'm hungry."
The 24-year-old Canadian-American Lee had earlier defeated Kiamrian Abbasov at Singapore Indoor Stadium to become ONE's new welterweight king, earning rarefied "champ champ" status.
"I think Islam has [Alex] Volkanovski, and Christian has myself, so he needs to focus on me and there's no reason to think about fighting Islam," Izagakhmaev told the Post, however.
Indeed, the 31-year-old Makhachev (23-1) has his hands full with a title defence against UFC featherweight champion Volkanovski in February. But he still found time to support his training partner this week.
"We have known each other for the last 15 years, and almost half of my day every day we spend together, so we understand each other," Izagakhmaev said. "Even though he's not my native brother, I feel he's like a brother.
"In the first round when Aoki punched me to my body, it was painful and I was angry about that. I wanted to go hard, but he said 'calm down, calm down' and that helped me a lot. So I really appreciate him to be in my corner."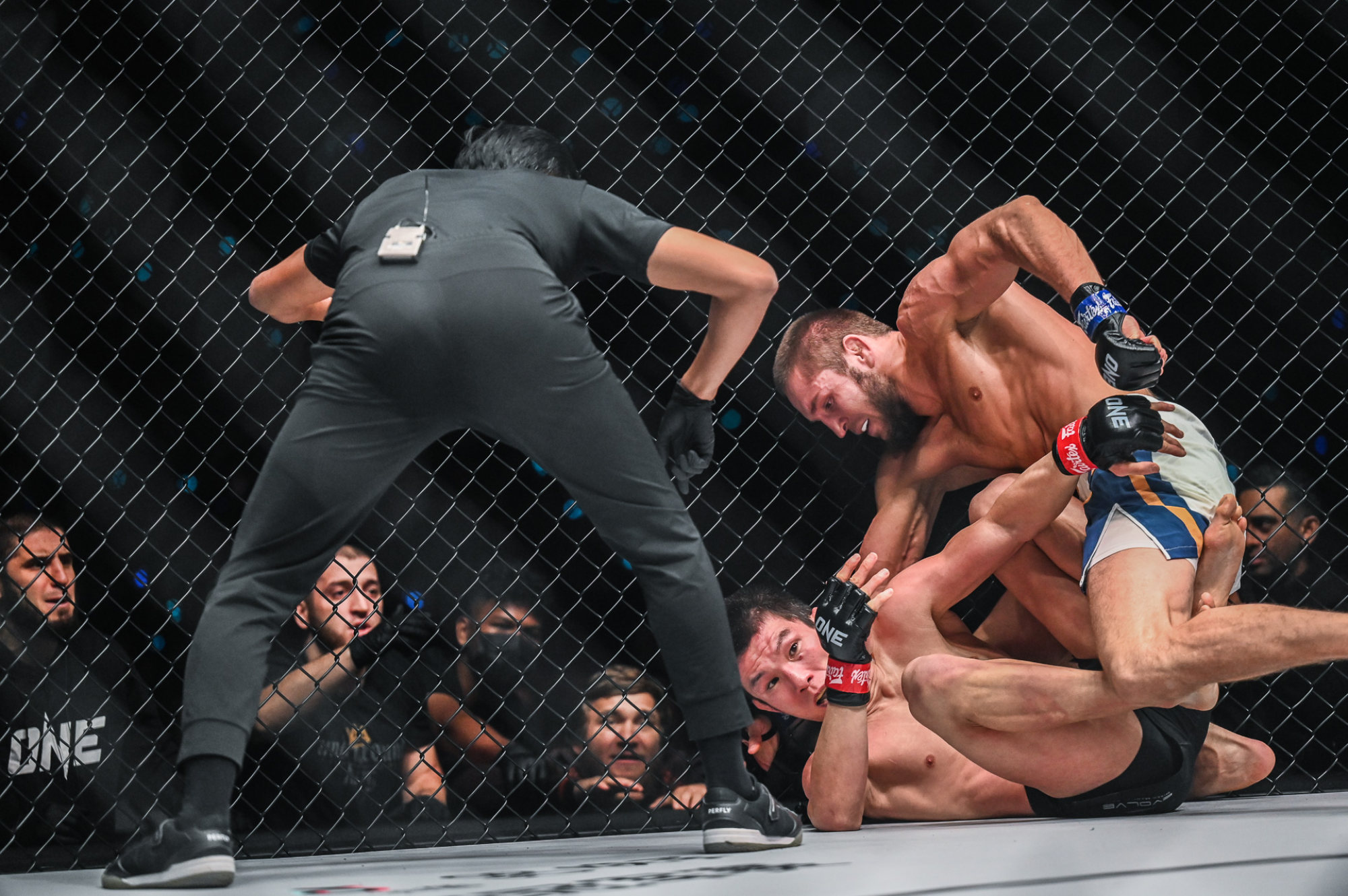 Lee insisted his next fight will be a third lightweight title defence, instead of a first in his new division, and it is hard to see past Izagakhmaev when it comes to picking a title challenger at 170 pounds – though Dagi Arslanaliev and Halil Amir, ranked at Nos 2 and 3, might have something to say about that.
"He [Lee] did a really great job today and I think I did the same, so if we fight it will be a very spectacular fight," Izagakhmaev said. "We will collect a lot of people in this arena. I'm sure we will one day face each other, either next fight or the fight after that. I'm ready for this."
Whomever he faces next, the Russian is ready for a quick turnaround, having sustained no damage against Japanese veteran Aoki – whom he gripped in a tight bear hug after their fight.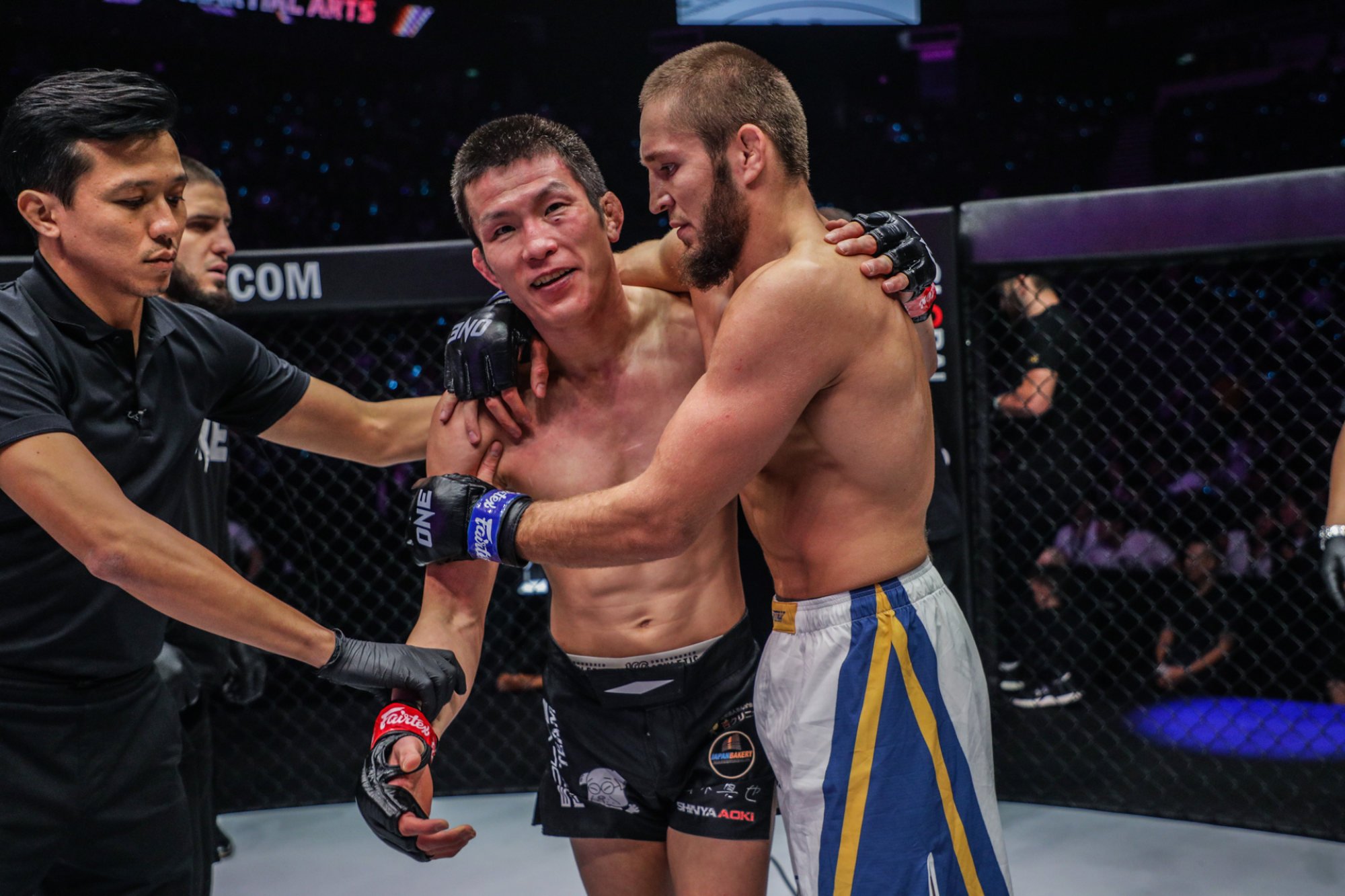 "Thank God I feel very very fresh and no injures, I'm happy for that and I'm just right now waiting to come back in two months, I'm ready to repeat that," Izagakhmaev said.
"I have big respect for Shinya. When I was at school, I was watching his fights. I was admiring his career. Right now, winning this fight in this kind of way was almost the best feeling for me in my career.
"I'm really happy about this bonus. It gives me more motivation to work hard because money is something that gets fighters to work harder. This is a lot of money back in my country – you have to work for five years to get this money, so I'm thankful."